"Life becomes easy if you decide to do what you love." Ateet Desai, a software engineer, talks about his journey of turning into a food photographer.
Ateet Desai believes that you need to balance many things in life to stay gruntled. Photography requires a lot of passion and desire for your work. Not everyone can stand strong for their thoughts, which holds people back from reaching their destiny. Ateet Desai is a popular food photographer known for his excellent photography skills.
Ateet Desai is very passionate working in and around food as he being amazing himself with cooking he is also very talented when it comes to taking pictures of the food, which makes him a skillful food photographer.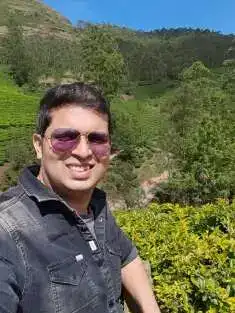 "Knowledge is the real weapon for any challenges"- Ateet Desai
The photographer affirms that challenges are common when you start paving towards success. One can't get over obstacles and challenges without knowledge. "Knowledge is a powerful weapon that people should hold at every juncture of life."
Ateet Desai is passionate about his work and has an incredible love for food. He deeply believes that challenges are the real inspirer for everyone looking forward to opportunities. People should concentrate on their goals and not the loopholes. "Life is not a child's play, and everyone should fight out for their choices."
Ateet Desai is a kindhearted human being who loves to cook. Before starting his career in food photography, he has given engineering the only priority in his life. Being a software engineer, it was herculean to balance out multiple hobbies. Although his career and job never affected his love for cooking, one-day, he decided to start food photography as a part-time thing.
"Balancing is the key to happiness. You need to balance everything for a better life." Ateet Desai balanced his engineering life and food photography world. He is filled with creativity. The photographer decided to take his creativity and use it by following his passion and working towards building a career in food photography.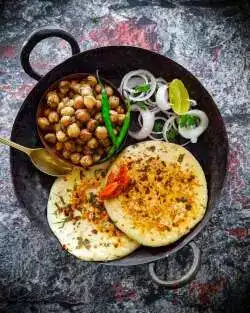 "The viewers should enjoy your work" – Ateet Desai
Ateet Desai faced a lot of comments during his early stage in food photography. "Food photography is a competitive platform if you want to build a career. People were dubious if the food was prepared by me or not." – Ateet faced a lot of comments regarding his cooking realities. Many people thought that he does not cook the food himself.
"People are still in the patriarchal society concept. Many few people accept that a man can become a cook as well. There are many places where people still have a weird mentality that men should not enter the kitchen."
Ateet Desai always believed in himself and never allowed anyone to demotivate him. He was the photographer for his self-made dishes and used to cook all the dishes and then click pictures of them.
Ateet Desai is an ethical person who deeply believes in doing good to others. He never took any criticism that demotivates him, but rather he became more dedicated to his work so people could appreciate him for his hard work. The dedication and hard work that the engineer turned photographer has shown for his work is remarkable. "People can easily criticize or condemn, but folks appreciate your talents. Life becomes simple if you start taking the good things."
"My family is my real motivation and inspiration." Ateet Desai
Behind every successful man are his well-wishers and family,, who keep on motivating and supporting them to move forward without a second thought. Ateet Desai is blessed with a supportive family who is always ready to praise his work.
Ateet faced many challenges during his early photography days as people doubted his skills. Thanks to his outstanding family members who always pushed him to pursue his dream without any constraints.
"Whenever I cook any new dish, my family members always share pictures of my dishes on social media. All these actions of my family members give me the strength to take my love for food to a brighter world."
"Your work should be interesting for your audience & viewers" – Ateet Desai
Ateet Desai did a lot of hard work learning many techniques to give aesthetic looks to his foods. Ateet Desai understands that one cannot just upload a random picture for the blog as viewers may not get satisfied with that work. He believes that one needs to learn before one starts any work.
The photographer was new to food photography but he never said no to the learning process. Ateet Desai started with proper learning about photography. The food photographer learned all the poses, editing works, and photo clicking skills to give the best to the viewers. The best part about him is that he never gave up on his passion. People give up due to societal myths, criticism, and failures.
"You should never give up on your choices and thoughts." If life becomes difficult, then you should become different. Nobody would pay your bills and don't give people the chance to hold your dreams. It would be best if you always tried to manage and balance things for a happy life. There will be obstacles, but you have to find ways to get over them and overcomes difficulties."
Ateet Desai is the real inspiration for everyone struggling with multiple jobs and passions. He belives Life is easier for people who can easily face challenges and become stronger. Ateet has seen many challenges in his life, but he never took challenges or obstacles as a failure.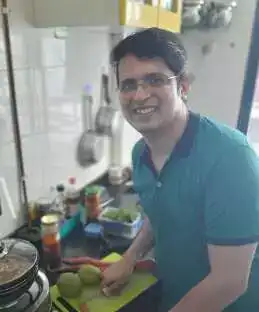 "To stand out from difficulties, you have to be a plucky human". An unflinching attitude is the requirement of all humans. No human can survive without an unflinching attitude as everyone will not be polite and sweet. Make yourself ready for the battles if you want to succeed."
"People who look for hope in the darkness are real heroes. When nobody supports you, start to support yourself." Ateet Desai is a perfect example of simplicity and success. A man with impeccable photography and culinary skills. He has proved that you can survive if you know how to live challenges.