Everyone feels anxious thoughts creeping in now and then. Maybe you have to give a presentation at your workplace that you are anxious about, or you have an exam in school that makes you anxious. Maybe some unexpected event took place you are not prepared to deal with yet, or the anxious thought came out of nowhere, making you feel scared and breathless.
When your mind is scrambled up, and you are in a dark place, it can be challenging to look towards the light. But praying and reaching out to God can invite positive energy and comfort during difficult times of anxiety. When feeling anxious, you may not be in the right mind to seek the perfect prayers.
So we have rounded up the best prayer for anxiety and related thoughts here in one place for you to turn to.
1. What is Anxiety?
Anxiety is our body's reaction to feeling stress. It is persistent and excessive worrying about a situation or everyday events. Fear and stress are natural body reactions to threatening occasions. But when fear and stress remain for longer than a few months and start affecting daily life, it is a medical condition called anxiety.
You may have anxiety if you are experiencing the following symptoms:
Anxious thoughts and fears that are difficult to control
Rapid heartbeat
Breathlessness or shallow breathing
Dizziness and nausea
Restlessness and difficulty focusing
Trembling and sweating
Fatigue and changes in sleep patterns
Anxiety can show up in many other forms not mentioned above. It can be disruptive to leading a happy and fulfilling life. Make sure to visit a mental health professional to get the necessary help.
2. How Does Praying Help With Anxiety Relief?
Through prayers, we form a direct connection with God. This connection gives us the comfort and courage to overcome difficult times.
3. How Should You Pray To Relieve Anxiety?
Find a quiet and safe space to go to for praying. You may try praying while participating in anxiety meditation. Take a deep breath through your nose, hold it for a few seconds and exhale through your mouth. Focus on your breathing for a few minutes. After your mind is cleared and you feel relatively calm, pray by chanting the affirmations out loud or silently in your head. For your comfort, you may pray with someone close to you.
You can also practice writing the prayers on paper with a pen. This will allow your mind to focus on the writing rather than your anxiety.
4. Prayers For Anxiety
4.1. Short Prayer for Relieving Anxiety
Dear God, let me have the strength to face my fears. Let me find peace and comfort in my anxious mind, and lead me the way You want me to go. I am fearful, but I trust in You, my Lord. Amen.
4.2. Prayer for Calming Anxiety
Heavenly Father, I have been pondering on the words in Isaiah 35:4. "Be strong, fear not: behold, your God will come with a vengeance, even God with a recompense; He will come and save you."
My dear Lord, I understand these words but have difficulty remembering them during difficult times.
When I should feel faith, I feel afraid. When I should see opportunities, I see threats instead. When I should have self-control, Satan tempts me to sin. And when my mind and heart should be open, it's fearful. I feel afraid for my loved ones, this world, and myself.
God, please help me find comfort and faith. Let me have the strength to challenge my fears. Grant me to put away my fears and anxious heart. In the name of Jesus Christ, Amen.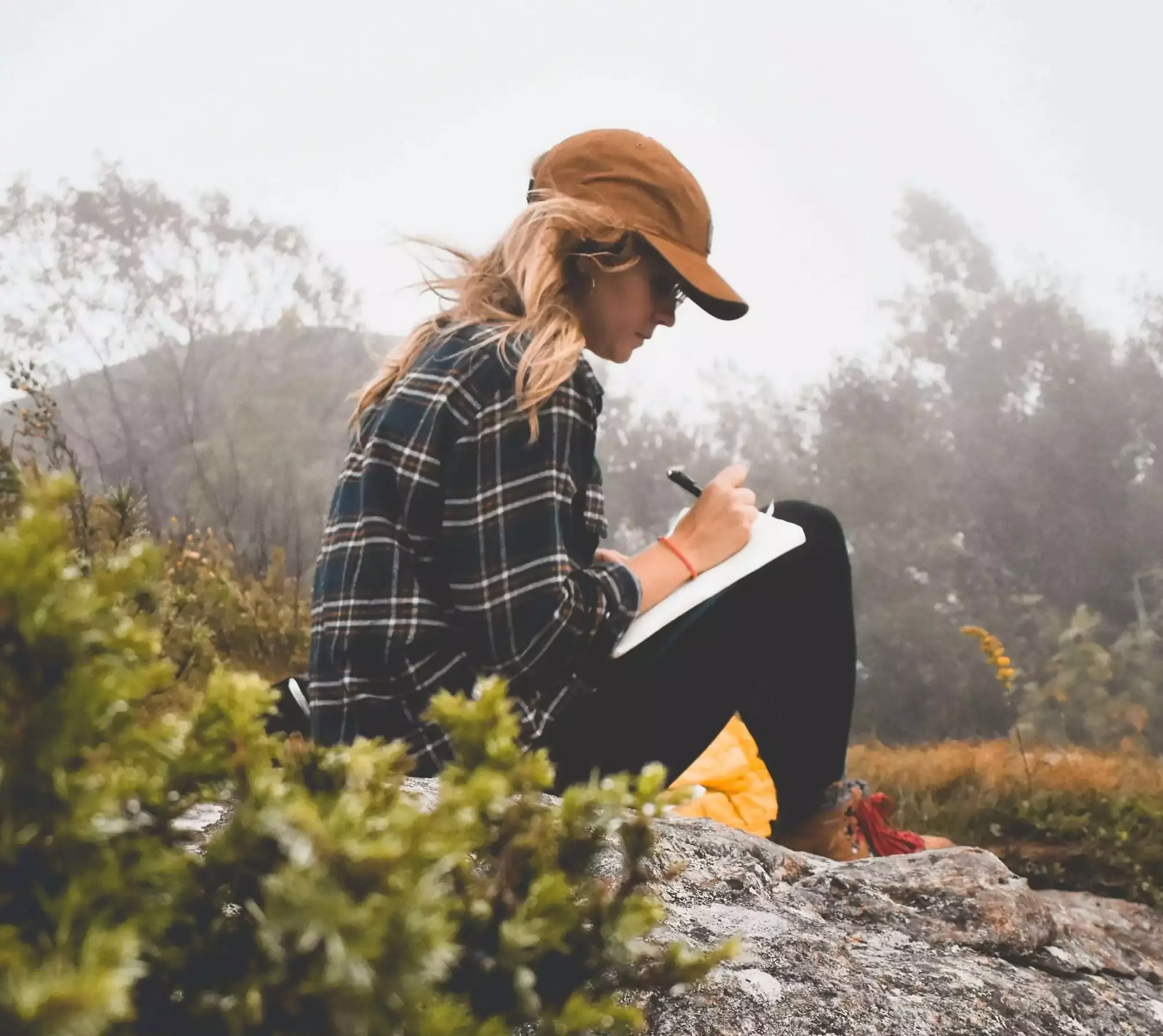 4.3. Prayer for Healing and Having Strength
Oh, Holy Spirit, today I recalled the words of Proverbs 17:22. "A cheerful heart is a good medicine, but a crushed spirit dries up the bones."
Those words reflected my soul. My body feels weak, and my mind is ill. I feel drowned in fear and need strength. Lord Jesus, I plead with you to give me the courage to heal. I must go on and face challenges that make me anxious. I am afraid I cannot face them without Your help.
Please stand by me, dear Father, and guide me toward the light with love. In Jesus' name, Amen.
Source: Pray
4.4. Prayer for an Anxious Heart
Dear Lord, thank you for letting me come to You anytime and for any reason. I appreciate that when I pray to You, You listen to me. Please help me turn toward You at the beginning of my worries, not when I cannot take them anymore. The faster I approach You, the better it is. You want to comfort me and free me from all my worries. Help me turn toward You in times of difficulties so I can be happy and joyful. I pray to You, Christ Jesus, Amen.
Source: Christianity.com
4.5. Prayer to Replace Anxiety with Love
"Such love has no fear because perfect love expels all fear. If we are afraid, it is for fear of punishment and this shows that we have not fully experienced his perfect love." – 1 John 4:18
Lord, I know You don't want us to believe that You see us with judgment. You want us to believe in ourselves to be accepted by You on Judgment day. Your unwavering love provides us with such confidence. When we walk the path of light, we can feel Your love radiating on us.
Please teach me to be open to receive that pure love of Yours. When I am crushed under pain of my sins and my future, remind me You love me. Abba Father, show me how my faith in You can replace all my fears with Your love. In Jesus' name, Amen.
Source: Christianity.com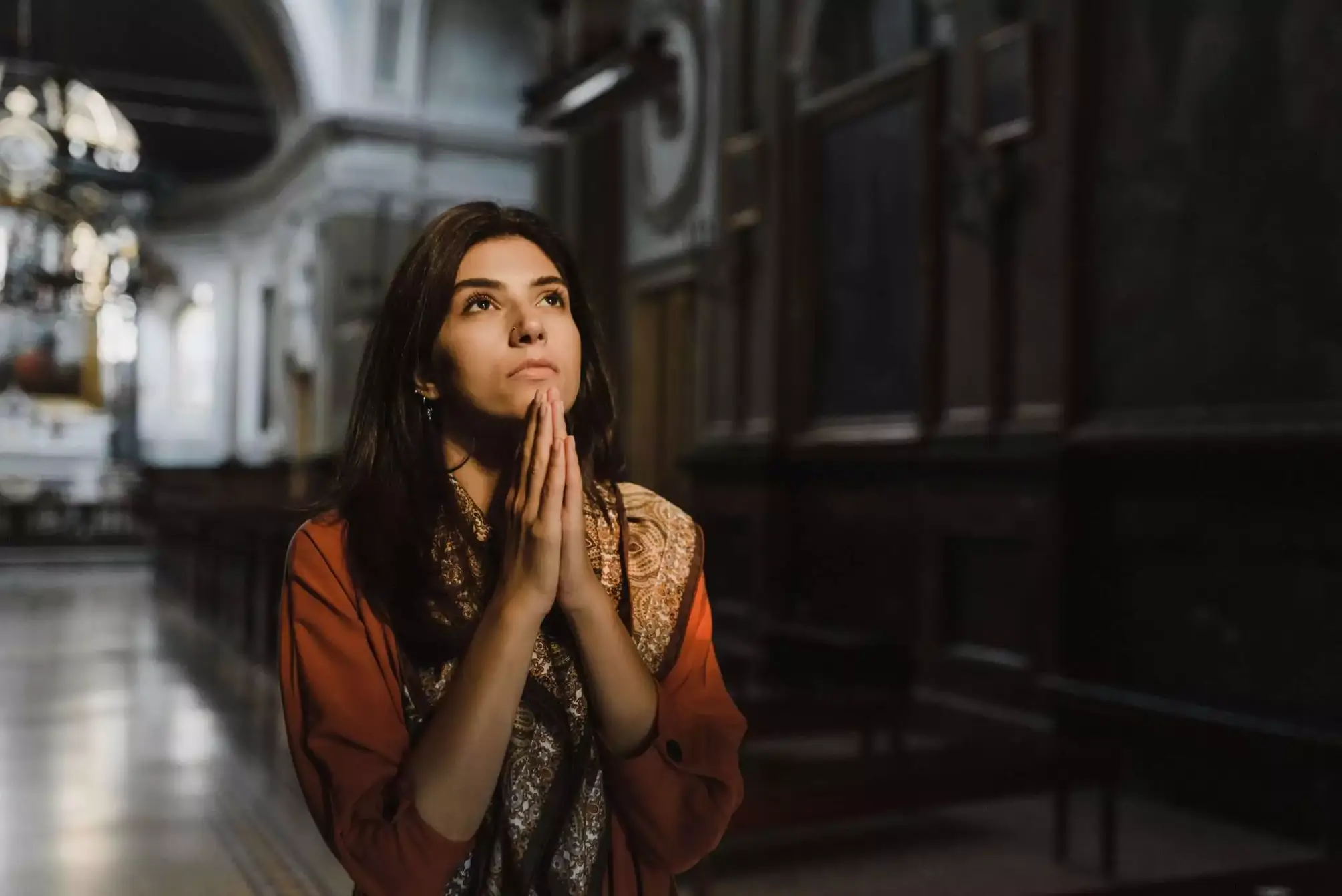 4.6. Prayer for Hope from God's Word
Oh, Almighty God, guide Your people who struggle with temptation, sadness, lack of patience, hopelessness, doubt, anger, frustration, anxiety, guilt, loss, pain, regret, and selfishness.
Reassure us of Your wonderful promise, "All things work together for the good of those who love God, who are called according to his purpose." Let us remember that You put struggles in front of us for a greater purpose that we do not yet understand. Remind us that You are always watching and will be there to hear us when we need it. Peace, Lord, Amen.
Source: Christianity.com
4.7. God Provides Us With Love and Self Control
"For God gave us a spirit not of fear but of power and love and self-control." – Timothy 1:7.
Dear Jesus, I know You do not give us anxiety and fear. Those are the sources of Satan, who loves causing Your children suffering and pain. You do not burden us with serious thoughts or let fears capture our hearts. You are a God who gives us inner peace. You give me the strength to overpower my worries.
When Satan comes knocking on my door with thoughts of fear and anguish, help me remember that You are the holy One shining me with the truth instead of lies. Your light will guide me in my life. In Jesus' name, Amen.
Source: Christianity.com
4.8. Prayer to Get Through Panic Attacks
Dear Lord, help me. I am frightened. Stay near me and help me feel Your presence. Embrace me in Your light and protection. Jesus, help me stay calm and overcome all my anxiety. My mind and heart are racing; help me breathe. May Your peace reign on me for as long as I live.
Lord, let me remember I am Your child. You will always love and protect me. I love You and am grateful to You, Father; amen.
Source: Bible Study Tools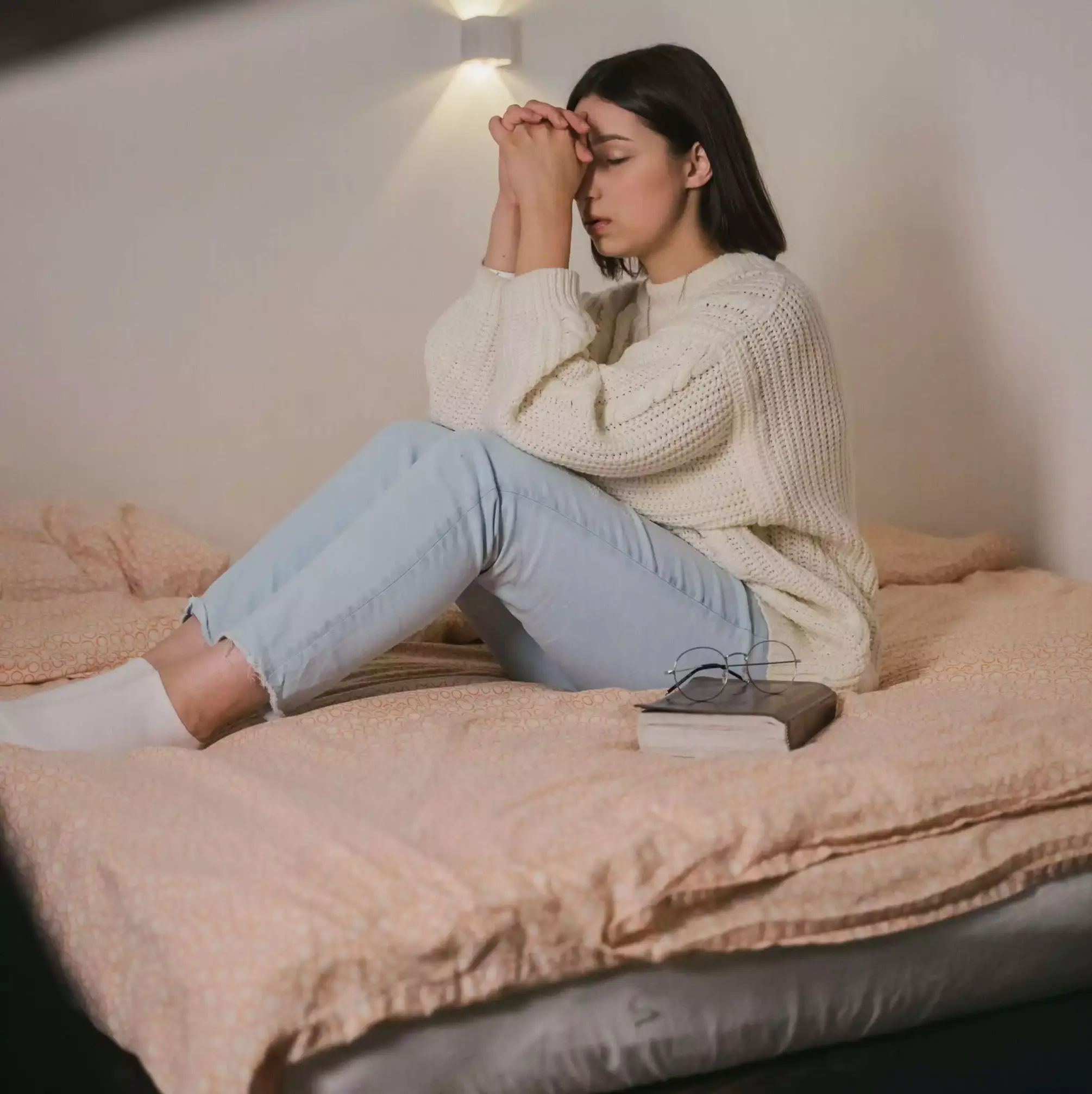 4.9. Short Prayer to Have a Good Night's Sleep
Dear God, I shoulder all my troubles like I am the only one in control. Let me be a child, Your child. Let me give You my responsibilities, stresses, and worries loving Father. I believe in You, my Lord. In Jesus' name, Amen.
Source: Bible Study Tools
4.10. Prayer to Battle Loneliness
Dear Father, thank you for seeing us for who we are, our real pain and struggles. Thank you for not abandoning us when we need You the most. Forgive us when we are confused and cannot feel Your presence. Today, Lord, I have turned toward You. I can feel Your perfect peace and joy radiating on me.
Thank you for caring about us with Your generous heart. We need You to keep guiding us on the right path. Enlighten us with the truth so that we may stay positive and hopeful. Please continue to heal our broken hearts. Provide us with the strength to believe that You are always with us, and because of it we should not live in fear. In the name of Good God, Amen.
Source: Bible Study Tools
4.11. Prayer for Times of Burden
Heavenly Father, I have so many concerns. Thank you for looking at my stressed and worried self. We are God's children, and we are well taken care of. I completely trust in Your plan for me. I am grateful that I do not have to carry my burden alone. Forgive me for not coming for Your guidance before trying to solve everything alone. Thank you for only giving us the struggles You know we can overcome.
Help me find others who are burdened and weary, and let me help them too. Help me show them the truth that is You. Thank you, Lord, Amen.
Source: crosswalk.com
4.12. Prayer for when Feeling Overwhelmed
Dear God, when I feel overwhelmed, I feel overcome with fear. Pour on me Your peace. Lead me toward the right path and guide me with Your strength. Let me seek refuge in Your arms. Help not to be distracted by minor things. Let Yourself be the first being I run to.
Help me take my overwhelmed heart and put it under Your care. Help me see the light. Help me stop worrying about the things I have no control over. Help me see life as a breeze instead of a hurricane. Help me find the right words to support others feeling overwhelmed. Let love surround us all in positivity. Help us have faith in You and Your plans for us. In Jesus' name, Amen.
Source: crosswalk.com
4.13. Prayer to Feel Calm and to Quieten the Soul
Dear Lord, the calmness and the peace you provide is accessible to me even during times of chaos. It is tough to find it when everything seems to fall apart. Help me remember that when all my worries and stresses are playing out, and I cannot see the calm and peace after the storm, You are present with Your plans for me and helping me through the process. Help me, Jesus, to trust You as I find an anchor in my chaos based on Your trust. Help me take care of my body so it can also take care of the mind. Thank You, Lord, Amen.
Source: crosswalk.com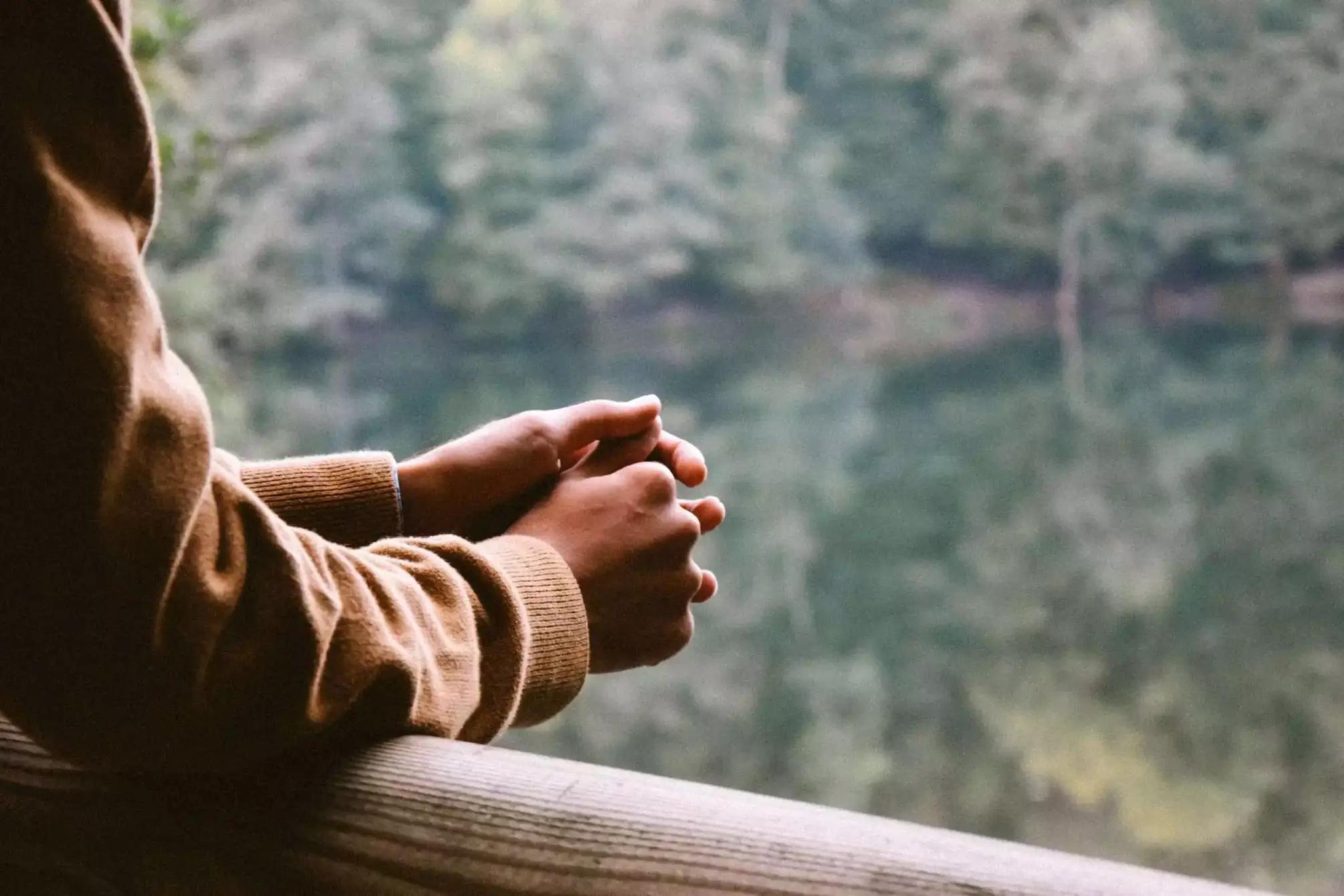 4.14. Prayer to Overcome Fear
Dear God, I promise today that I will not let my fear hold me back anymore. I place all my fears and insecurities in Your trust and know that You have big plans for me. I will think of You in my daily prayer and know that You are walking with me, guiding me, and giving me strength. I am grateful to be Your child and a proud family member to receive Your love and protection. I will overcome my fears because I believe in You.
I know You see the world better than I do. I know You know it is full of chaos and noise. You also know my struggles ringing out through the noise. When everything is spinning out of control, and I don't know what to do anymore, help me turn to You.
Calm my mind and open my heart to greater possibilities. Help me overcome my fear so I may give my anxieties and stresses to You. Let me rest because of You, my father helping me navigate this big and noisy world. In Jesus' name, I pray, Amen.
Source: crosswalk.com and Bible Study Tools
4.15. Prayer During Times of Depression
Dear Heavenly Father, I feel broken. I have many promises to fulfill, and worries and concerns are drowning me. I want to cast them upon You, but I find myself trying to pick my pieces up and carrying them all alone. This makes me more anxious and depressed.
Please teach me how to give You my problems so I can take a break. I trust You to carry my burden in Your generous heart. Help me see what is causing my depression. Help me see if it is physical or mental and what I need to change to stop feeling this way. Help me identify my spiritual battles. Let me be aware of the unknown.
I give You the power to take away all my suffering and help me heal. Let me win this war forever. When I begin to spiral, give me the strength to remember that You are watching over me. Please bless me so that I may heal. In Jesus' name, Amen.
Source: crosswalk.com and Bible Study Tools
5. Bible Verses to Help with Anxiety
Bible verses in Scripture can help educate us on our fears and anxieties. They can provide us with peace and healing while alleviating anxiety.
5.1. Deuteronomy 31:6
"So be strong and courageous! Do not be afraid and do not panic before them. For the Lord, your God will personally go ahead of you. He will neither fail you nor abandon you."
5.2. Philippians 4:6-7
"Do not worry about anything; instead, pray about everything. Tell God what you need and thank him for all he has done. Then you will experience God's peace, which exceeds anything we can understand. His peace will guard your hearts and minds as you live in Christ Jesus."
5.3. Romans 15:13
"I pray that God, the source of hope, will fill you completely with joy and peace because you trust in him. Then you will overflow with confident hope through the power of the Holy Spirit."
5.4. Philippians 4:6-7
"Do not be anxious about anything, but in every situation, by prayer and petition, with thanksgiving, present your requests to God. And the peace of God, which transcends all understanding, will guard your hearts and your minds in Christ Jesus."
5.5. Isaiah 41:10
"Don't be afraid, for I am with you. Don't be discouraged, for I am your God. I will strengthen you and help you. I will hold you up with my victorious right hand."
Source: Bible Study Tools
Final Thoughts
God is always with us, even though we may not always be aware of it. He guides us through life by showing us the right path. He gives us the courage to fight our fears and worries. He conveys to us how to love and care for each other. During difficult times, we need to remember to turn toward the positive force, the light that is Him.