Remember our dreams from childhood? Since we put on shoes and wore the uniform to schools, or probably even before that itself, our dream is to grow up and become big enough to do all that we wanted. Turning 18 is considered one of the biggest ever achievements for many teens. Isn't it true?
We have counted days for our birthdays, but turning 18 is even more special and fun. We always have big plans for the birthday and wanted the 18th birthday to be the best of all, birthdays. Our friends and family too put extra effort into making the big day of turning 18 to become more memorable and cherishable.
But, with just pure concern and not to spoil the fun, we need to address that there are pros and cons of turning 18. Of course, everything can't be just sugar and butter, right?
Read on to know the pros and cons of turning 18!
Related link: https://www.icytales.com/advantages-and-disadvantages-of-adulthood/
Coming of Age
Dear teens, as you all are expecting your 18th birthday, the big day of your lives, your most significant accomplishment, too, you need to know what turning 18 can do to your life.
Turning 18 is a thin line between your teenage and adulthood. Turning 18 comes with a heavy load of responsibilities, fun, and life-changing experiences. As we already told, there is a sack of pros and cons of turning 18; you will need to know to make your young adulthood more colorful, meaningful, and beautiful.
Related link: https://www.icytales.com/the-pros-and-cons-being-teenager/
This coming of age can be a whole beautiful metamorphosis and can be explorative about yourself to you. Don't miss the fun!
1. Own Decisions
Here is the most significant advantage of turning 18! Making your own decisions. Till your 18th birthday, your life was dictated and directed by your parents and other elders in your life. Turning 18 gives the trump card to start making your own decision.
Watch this video on how to make your own decisions:
Again, this has its pros and cons. While it is an advantage that you are making your own decisions, you are responsible for the mistakes you make too. Be careful, youngsters! Remember turning 18 is not all roses. Some thrones can prick and make you bleed.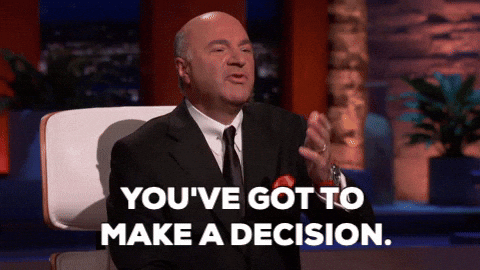 So don't get over-excited. Patience and ethical decision making are key. There are pros and cons of turning 18.
Related link: https://www.icytales.com/the-pros-and-cons-being-teenager/
2. You Can Drive!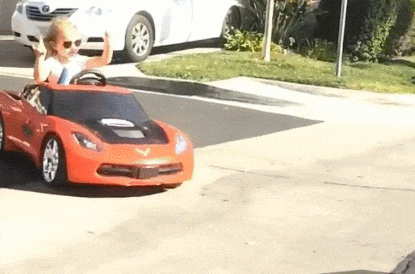 Turning 18 gives you the license to drive! Well, you need to clear the driving test and get your government authorized license, but if you prove that you are good enough to drive, you can drive and show off your skills to the whole city!
But, when you drive, make sure you follow the traffic rules and do not drink and drive. The pros and cons of turning 18 include driving as both pro and con according to how you drive. So drive safe youngsters! Your life is important. You have just turned 18, so don't forget to buckle up.
3. Partying
Turning 18 opens you to the bright, colorful world of partying. When you turn 18, you are allowed to party like hell and enjoy yourself with your friends. You can officially booze now, and nobody is going to prevent you from offering exotic liquor.
Remember that there are pros and cons of turning 18. You need to know the limits of your enjoyment. Do not be impulsive and get carried away with partying and boozing. There is a lot more to life than partying and boozing.
Enjoy your young adulthood, but remember to have a hold of it. That way, you can make your real adulthood better too.
4. Living on Own
This is the best part of turning 18, in my opinion. You can live on your own! Turning 18 gives you a lot of freedom and independence. Apart from figuring your life yourself, you can live on your own in your own house, the way you wanted.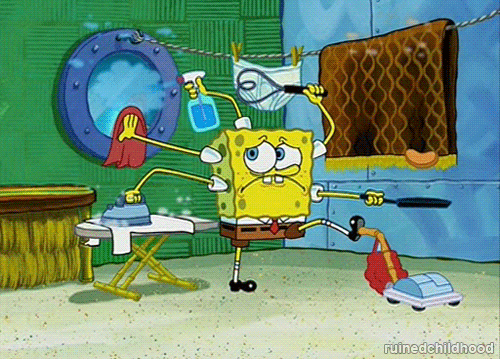 Living on your own will teach a lot of responsibilities that we never open before 18. It will make you feel grown-up. The pros and cons of turning 18 and living on your own include how you manage a whole load of responsibilities, the stress that brings in.
Watch this video on how to live independently:
Dear youth, you are stronger than you think and always learn from your mistakes and experiences.
Related link: https://www.icytales.com/got-em-young-teenage-billions/
5. Can Officially Vote
Turning 18 means that you are an official citizen of your country. Remember the saying that the future is in the hands of the young blood and youngsters are the future pillars of our country. By turning 18, you have got the right to determine the fate of your country by voting!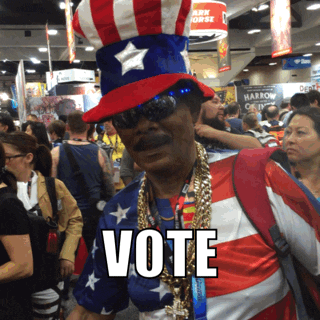 Voting is a powerful tool to shape a country's future. When it is in the hands of youngsters, it is expected that they bring a notable change to the country. That is indeed a huge responsibility. There are pros and cons of turning 18, out of which voting comes as a significant responsibility.
It is up to the youth to take it as a pro or a con.
6. Friends
Friends are an integral part of everyone's life. Till the age of 18, even though everybody has friends, parents, family, and siblings play a more significant role in dictating one's course of life. Turning 18 gives the job and responsibility of taking one's own decisions, and we choose to enjoy and have fun with friends.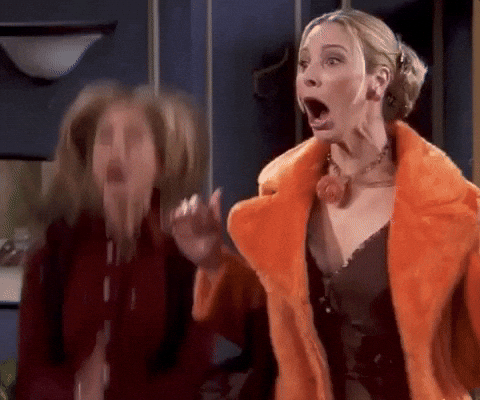 The pros and cons of turning 18 are that you will make a lot of friends, but you never know who the real ones are. You should always be careful about whom you choose to be with. It can be a significant factor in deciding who you are and what you are going to do with the rest of your life.
7. Porn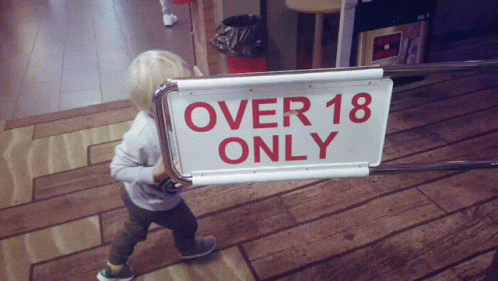 When we discussed friends, we should never forget to mention the world of porn that one friend in every gang introduces us to. In the world of the internet, the introduction to porn happens at a very early age. But turning 18 officially means that you are an adult, and there are no restrictions.
Remember that the pros and cons of turning 18 include porn- On how you decide to take it. It depends on your bars you have set for yourself. While enjoying and having fun is necessary, it's essential to know one's limits and not misuse or get carried away in the wrong direction.
It can spoil your life in unexpected ways.
Related link: https://www.icytales.com/12-ridiculous-things-teenagers-experience/
8. Sign Contracts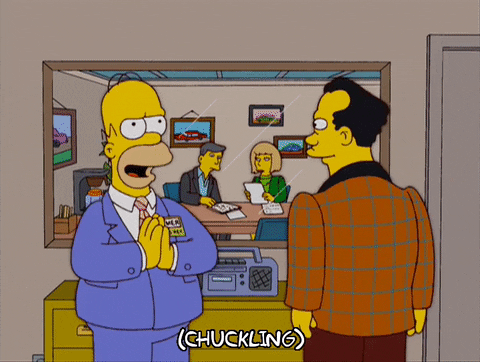 When you turned 18, you are considered as an adult who is mature enough to take his/her own decisions. One of them is signing contracts. Many young adults are extremely impulsive and take decisions in haste. While signing contracts, be careful about what the deal is about, read the clauses, and sign with a full conscience.
This is one of the pros and cons of turning 18. You can sign contracts but don't regret signing some of them. The mistakes you make at 18 will last for your lifetime. Choose wisely and make the right decisions that will brighten your adulthood.
9. Have Taxes
Here is one major disadvantage of turning 18. You will be independent, making your own decisions or maybe still stuck at home, unable to break free from your parents' words. However, the government considers you mature enough that they give rights to vote, drive, and many more.
The government thinks that you are responsible enough to carry the burden of your country as well. So, they will ask you to pay taxes when you are 18! Be ready for this, young bloods. Turning 18 is not all honey. It is also blood.
On the other hand, this might make you more aware of your country and surroundings, make you more responsible for adulthood. So, it is up to you to consider them as the pros and cons of turning 18.
10. More Experiences
When you turn 18, you always look it up as a change in your life. A move that can never be reversed and a change that will make you achieve your dreams and enjoy the best of life. Turning 18 comes with a huge baggage of experiences. You can experience some of the most beautiful, most fun, most tragic, and most adventurous moments and incidents of your life when you turn 18.
They shape our lives and destiny. You will cherish these memories for a lifetime or keep the guilt and regret with you for a lifetime. It always depends on your choices. You will need to bridge between being childish and being an adult to get the best out of your twenty's.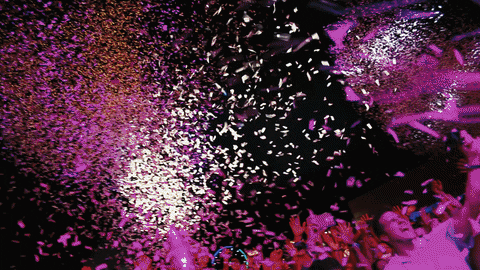 Change is Inevitable
Turning 18 is a massive event in everyone's life. It can change the course of our lives and shape our destiny in unimaginable ways. It is important to remember that change is inevitable, and we cannot undo anything that we do in this period.
Watch this video on turning 18:
We should always remember that there are pros and cons of turning 18, and we need to be wise with every step we take during this period.
Related link: https://www.icytales.com/rites-passage-every-teenager-must-through/
On an end note, turning 18 can be the best thing of your life, introducing too many new unknown phases of life. Buckle up, embrace, have fun, and don't forget to breathe.
Happy "young" adulthood 🙂