As an affiliate-driven website, Icy Tales earns from qualifying purchases.
Weight loss is the biggest problem for people these days. We all hope losing weight is as easy as gaining weight, but sadly that is not the case.
There are many ways by which we can lose weight, but one of the less-known ways is reverse dieting. Most of us opt for regular workout routines regarding weight loss. Some people also follow a strict diet on their journey to lose weight.
It can be as effective as following a restrictive diet to lose weight. This article will dig into all the aspects and advantages of reverse dieting.
1. What is Reverse Dieting
Reverse dieting is as simple as it sounds. Dieting means keeping your food and calorie intake in check, whereas reverse dieting is the opposite. In this process, the diet is turned upside-down, and people are advised to eat more food instead of counting calories.
It is the process in which people are advised to slowly and consciously increase their daily food intake. The process helps increase metabolism as the calorie intake in the body increases.
You might think that reverse dieting may contribute to weight gain rather than loss, but if done correctly, the reverse diet has a lot to offer. Many people confirm that reverse dieting has helped them in reducing body fat and helped muscle gain.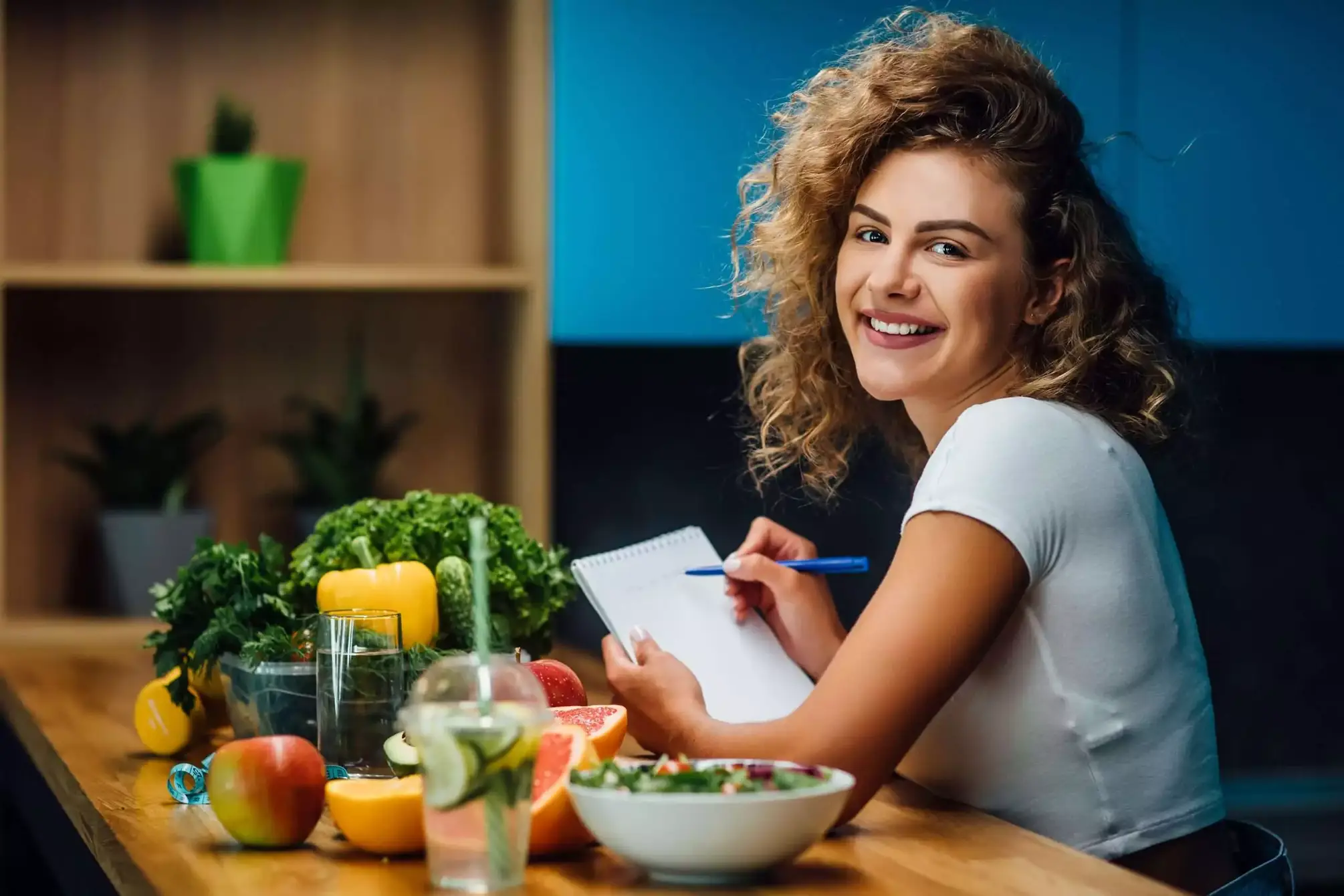 In this process, you slowly and gradually add calories to your diet and reduce the cardio. You will also have to cut off your time walking and running on treadmills. We know it might sound simple, but a reverse diet is much more than "eat more, do less."
If you are interested in the process of reverse dieting, you must eat carefully without letting any extra or unnecessary fat sit on your body. It generally means giving your body time to increase metabolism, not gulping everything, and leaving cardio overnight. You should have enough patience as the method requires some time.
To get a brief knowledge of how the reverse dieting process works, you will have to know the changes your body goes through, not just in the dieting process but in reverse.
2. Metabolic Adaptation from Dieting
Your body can sense an energy gap when you plan on losing weight and drastically cutting more calorie intake. When the body perceives this energy gap, it desperately tries to remove the hole and put a break on fat loss.
Many body organs work together in this process to help reduce the body's metabolism.  As a result, the following things take place.
The human body consumes less energy.

The heartbeat gets slower because the sympathetic nervous system's activities decline.

Testosterone, thyroid, and other hormones influencing the body's metabolism are highly affected.

You tend to burn fewer calories and less energy while doing normal activities like walking and fidgeting.

There are fewer calories to absorb since you are eating less.

You will experience better digestion as you tend to keep a count of the total calorie consumption. 

The body requires less fuel or energy intake to perform a particular task.
The physical changes our body experiences when we intake very few calories can go in the opposite direction once we start overeating. Since we focus on adding calories to our diet during reverse dieting, the metabolism process increases.
The best part about our body is we can increase or slow down the metabolism of our body which is the concept of reverse dieting. 
3. What to Expect when from Reverse Dieting
If you get impatient in the process, you might see side effects rather than getting your desired result.
Some of the commonly asked questions are "Will I gain weight?", "Am I Allowed to eat everything while reverse dieting?" We will answer these questions. 
Before you dig into reverse dieting, you need to know whether it is meant for you and whether your body will be able to take it. Do not tend to do anything under peer pressure or just because it seems fascinating.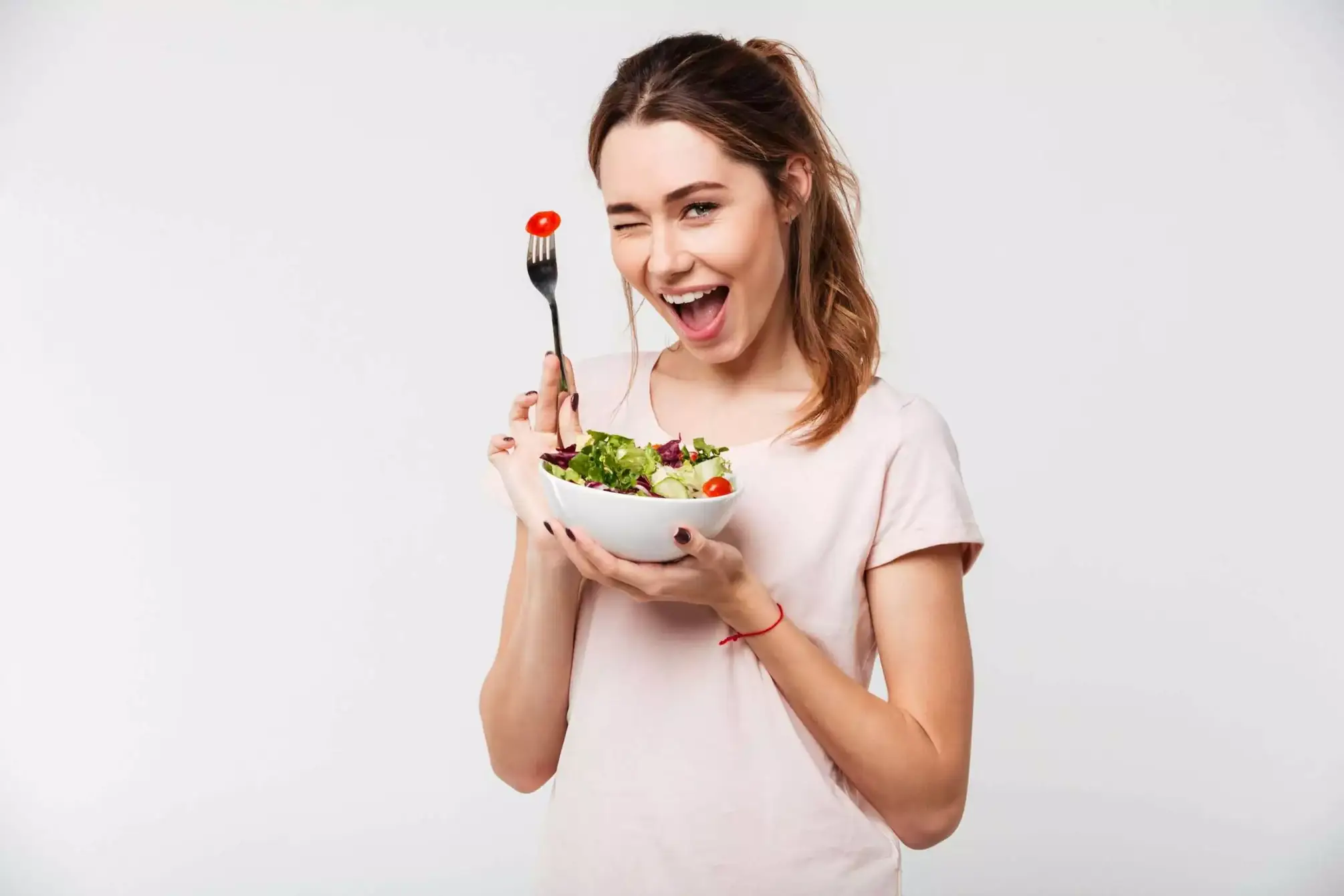 The response people get from reverse dieting depends on a lot of factors.  You will be able to see that you are losing weight faster than before if your body gets used to the process of reverse dieting. 
For some people, reverse dieting does not affect their body weight. They neither gain nor lose weight by following this technique. But in any case, if the reverse dieting process does not work for you, you will gain weight rather than lose weight.
When weight is lost by following the method of reverse dieting, it can be because of the reduction in water weight as the hormones in our body normalize.

If, in any case, the scale increases, it is because of the rise in carbs. When the crab intake increases, our body tends to absorb more water, but water retention also reduces over time. In simpler words, it means that you did not regain weight; it is just the weight of water.

Always remember to keep patience. Give time to your body to adjust to the changes and get used to the sudden increases in caloric intake.

If you keep changing things too fast, or if you increase and decrease the calorie intake in your body too soon, you might not be able to understand the impact of macro information in your body.
4. How to Reverse Diet
When you plan to perform a reverse diet on your body, follow the tips mentioned to get a good result. Always remember not to overdo or underdo anything.
You must follow the right measurements and proportions to lose fat and gain muscle mass.
4.1. Keep a Check on your Current Calorie Intake
To avoid overeating, you need to know the number of calories you intake daily to maintain a healthy body weight. 
Let us assume that your total calorie intake per day is 1,800 calories.
Always set a protein target.  The desired target should be set at 1gm per pound of the person's body weight. The protein intake (in grams) of your body should equal the person's body weight. Let us assume that you weigh 150 pounds; then, you should consume 150g of protein daily.
The final determination of this step is you will have to cut the amount of protein-calorie from the total calories consumed daily. It will help you determine the remaining calories:
150g protein x 4g protein per gram = 600 protein calories

Total calories 1,800 – 600 calories obtained from protein = 1200 calories.
Split your remaining calories at 40/60 or 60/40 between fats and carbs. You can manipulate this number according to your body's capacity, but both the 40/60 and 60/40 rule is very effective for your body.
If you love carbs and want to go for the 60/40 rule of carbs and fat, you should keep this in mind.
1200 total calories x 0.6 = 720 calories from carb

1200 total calories x 0.4 = 480 calories from fat
For determining the macro, you will have to divide the carb calories by 4 and the fat calories by 9.
720 crab-calorie/4 = 180 grams of carb

480 fat-calorie/9 = 53 grams of fat
It is how you can calculate your base macro. For this example, you have 180 grams of carbs, 150 grams of protein, and 53 grams of fat.
4.2. Decide the Period for Increasing Fats and Carbs
What do you care about, reaching a higher calorie intake or gaining less fat?

Do you want to overcome binge eating?

Are you planning to hit the gym and add muscle mass to your body while reverse dieting?
Your journey of reverse dieting will be much easier if you can find the answer to these questions. If your answer to the questions is yes, you will benefit a lot from the process of reverse dieting. Although you will indeed tend to gain more body fat with the increase of carbs and fat in the body, you will notice a drastic change in your body.
You will also be able to add your favorite foods to the diet now and then, reducing your binge eating habit. The extra calorie you gain from reverse dieting will also give you the strength and energy to work out better, which in turn helps you gain muscle mass. Unlike the low-calorie diets, you will have to put more calories in your body, which helps provide more energy.
But if you are conscious of raising carbs and are worried about fat gain, you can also opt for more restricted reverse diets. In this case, you will have to slowly increase your calories, carbs, and fats as you have just come from a calorie-deficit diet.
Whatever you do, fulfill the body's calorie needs to remain healthy.
4.3. Increase Carbs and Fats According to Your Goals
If you think a slow reverse diet is perfect for you, change your old eating habits and increase your calories, fats, and carbs by one or two percent per week. The increase in carbs and fats completely depends on how concerned you are about gaining weight.
If you think a fast reverse diet will work best for you, add calories, carbs, and fats by six to ten percent per week. In addition, if you think of giving your body a jump-start, you can increase the rate by 15-20 percent from the first week itself.
4.4. Do Not Forget to Weigh Yourself
When planning a reverse diet, do not forget to check your weight several times a week to determine weight gain. Take about two to three days a week and weigh yourself as soon as you get up in the morning. Keeping a check on your average weight change every week will help you determine your macros. You can then decide to change or work with the same ratios.
While checking your body weight, if you have gained an alarming amount in the first week, you might want to step back and limit the number of calories you consume. Whereas, if you have some weight or have lost weight, increase the carb and fat intake from the following week.
4.5. Reduce Cardio and Add Heavy Lifting to Your Workout Routine
If you are planning to continue reverse dieting, reduce the amount of time you spend on cardio and add heavy lifting to your list instead. Lifting heavy for around three to six days a week and be very effective for gaining muscles.
Not only does it help gain muscles, but it also helps increase the body's metabolism rate in the short and long term. If you continue doing your cargo and practicing heavy lifting and a reverse diet, you might not get the desired result, as it may interfere with muscle gain.
4.6. Stop and Think for Your Upcoming Action After Reaching Your Goal
When you get satisfied with your food intake, stop adding more calories. Keep following the same pattern for as long as you want but do not add calories, as this might cause gaining more weight than expected.
If you keep eating the same quantity of food that suits your body, it will help you burn those extra fats and help your metabolism improve.
Measure the calories before consuming to get a better result. Always remember to be smart and not gulp in calories all at once. If you are unsure how to go with it or how many calories should be good for you, consult a dietician or take the help of your fitness trainer. 
5. Disadvantages of Reverse Dieting
Like all the other things, reverse dieting also has disadvantages. It works for many people but might not be effective on some bodies. Let us discuss the demerits of a reverse diet.
5.1. There Are No Guarantees
Reverse dieting can work magic for some people and might not be effective for others. Many instances show that people willing to perform reverse dieting to gain muscles have achieved outstanding results.
On the other hand, some people have gained more weight but not muscles even after practicing reverse editing and weight lifting.
Another instance shows that the total body mass of some people remained the same even after going on a reverse diet. So there is no guarantee about the effects of a reverse diet on your body. 
5.2. Age Is a Factor
It would be best to remember that the human body's metabolism decreases with age. It is one reason why people are told to have healthy eating habits when they age.
The reverse diet method, which works for a 20-year-old, might not be as effective for the person above. In these cases, it is always better to take advice from an experienced person in this field before taking any step.
If you plan to perform this process at a slightly old age, you might not get the desired results. In this case, you might have to opt for another way to benefit your body. 
5.3. Excessive Calories Can Be Harmful
Some people tend to eat too much when they get familiar with the term reverse dieting. They think that eating too much is the goal of this diet, but it is not the case. Since you have shifted from a low-calorie diet to increase calories, you must be very particular about what you eat.
Maintaining a low calorie will not only help you in relating your reverse dieting, but it will also keep your body in shape. Thus, you should always track your calories. However, the best is to count your calories. 
You will have to follow calorie restrictions for a reverse diet, but the only difference is the amount of calorie intake increases. It does not mean that you spree on junk food and packaged food.
While going through the process of reverse dieting, make sure to keep these things in mind. 
measure the amount of food you eat every day,

make sure you are doing your physical activities, not much but to some extent,

always believe that a reverse diet will work for you, and don't give up in the middle of the journey.
Things to Keep in Mind
When you are performing a reverse diet, there are certain things that you should keep in mind. First, make sure to count all the calories you take every day. Make a list of food you think you can take every day, and stick to that as long as possible.
Once your total calorie intake is fixed, reduce the time you spend doing cardio daily. It will not only help you to gain weight but will also be effective in gaining those extra muscles.
Keep a check on the fat gain; if you think you are regaining fat rather than muscles, cut off some calories as soon as possible because the goal is to gain muscles and not fat.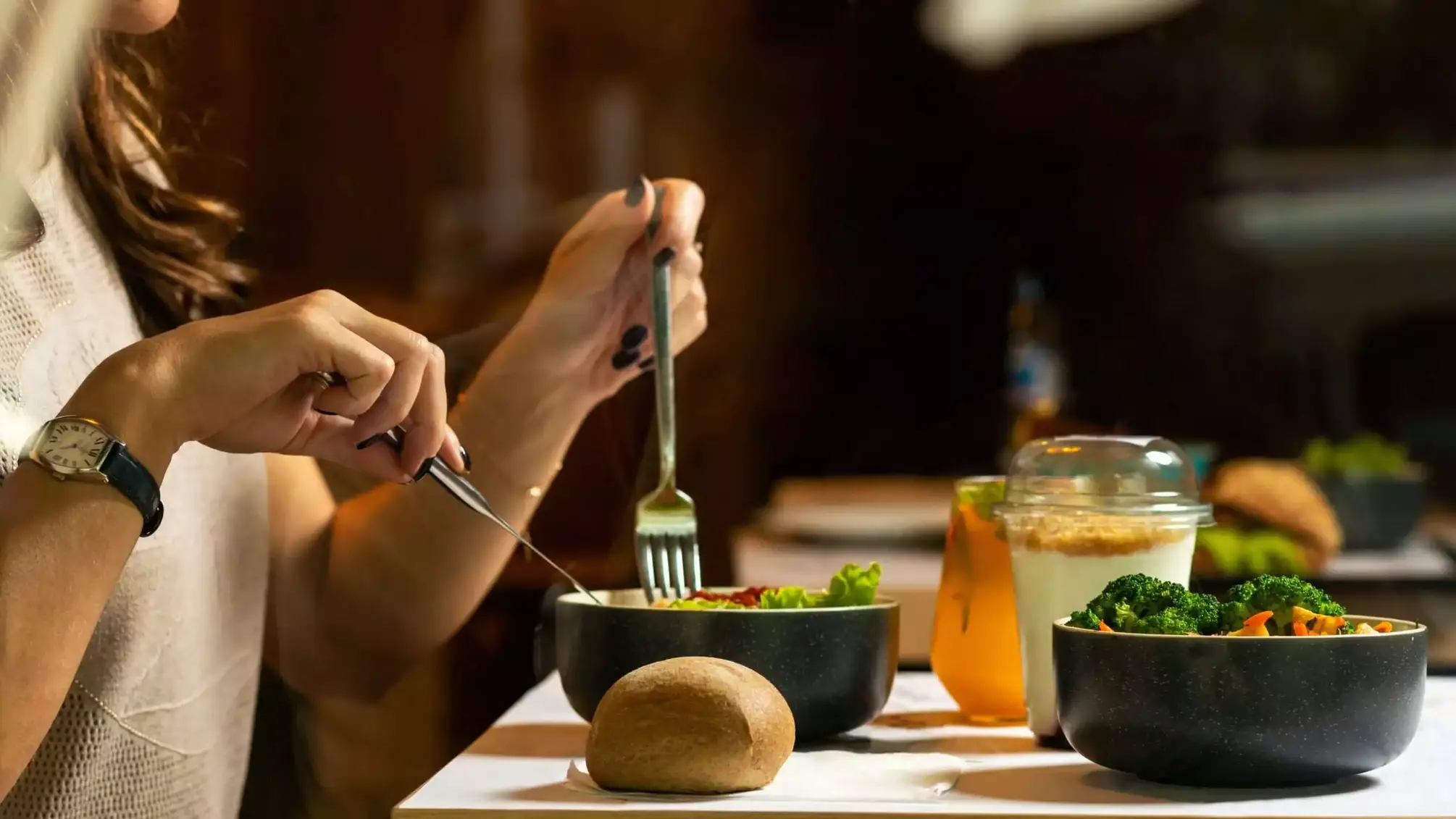 Keep yourself away from junk food and packaged food. You can eat healthy homemade food, which might contain more calories. Do not eat rubbish, as it may harm the body's metabolism and cause more harm.
If you are willing to lose fat, reverse dieting is not ideal for you as this process helps you regain weight, contributing to muscle gain. If you are facing any problems during your reverse diet journey, contact your fitness trainer or dietician as soon as possible.
Always remember that the things which work for a person might not work for you. There are many other ways available these days by which you will successfully gain those extra muscles. If you cannot do that y yourself, take help from a trusted person or consult a fitness trainer. They will analyze the conditions of your body and suggest the best possible way for you. 
Conclusion
Some people have a very wrong concept about reverse dieting. They think it is just eating and doing fewer workouts. If you are planning on gaining some muscles and do not know how to move forward, reverse dieting is the answer.
If you have reached the end of this article, we are sure you have a clear idea about what a reverse diet is and how it can be useful in gaining some extra muscles. It is always best to contact your fitness before indulging in any diet routine as they are the best person to guide you through this process.
It completely depends on the body's orientation, the ability to undertake changes, and several other factors. If reverse dieting is not working for you, you can consider following the conventional method of muscle gain, which is working out and following a calorie-deficit diet.
Either way, you are sure to gain those extra muscles!