As an affiliate-driven website, Icy Tales earns from qualifying purchases.
The Indian Film industry based in Mumbai is pretty famous in itself, but then there are a few actors who have made a big name for themselves through Bollywood. Here is a list of the Top Most Popular Actors of Bollywood.
1. SHAH RUKH KHAN
Popularly known as King Khan or the Badshah of Bollywood, he has a very significant prominence in the film industry who starred in the most evergreen romantic movie 'DDLJ.' This famous man has played many different roles, the role he played like a man suffering from Asperger's syndrome in 'My Name is Khan', is living proof that he is the King of versatile roles. He has done more than eighty films in the 30 years of his career. Starting his career by working in Indian television series like 'Fauji,' 'Circus,' and miniseries like 'Idiot,' he has had a very successful climb in his career ladder.


With his stunning charisma and absolutely charming looks, he is the dream man of every woman today. Blockbuster hits like Josh, Baazigar, Badsha, Karan Arjun, Chak De India have proved that there isn't any other King in the Indian Film industry. Be it romance, or critical movies, he has done it all and has received 14 Filmfare Awards.
Not to forget, this star has 13.7 million Twitter followers, 376 million likes on Facebook, and 166k followers on Instagram.
2. PRIYANKA CHOPRA
She debuted in a Tamil movie in 2002, after which PeeCee made her way to the Bollywood industry. This dazzling lady has come all the way from the bottom to the top in a time span of 13 years. She has been a part of romantic and family drama movies like 'Mujhse Shaadi Karogi,' 'Aitraaz,' 'Fashion,' 'Barfi,' 'Mary Kom' which have managed to stun us every single time.
Who doesn't know about her singing talent? She has gained worldwide fame with her first lead single, 'In my City' in the US, which sold around 1,30,000 copies in its first week. In addition, PeeCee is the only South Asian woman to have won the People's Choice Award for her role in 'Quantico,' an American drama series.
With 10 million Twitter followers, 15 million Facebook likes, and 2.3 million Instagram followers, PeeCee definitely is a social superstar too.
3. RANVEER SINGH
Highly energetic and extremely charismatic, this handsome man has won all our hearts. Ranveer's first release in Bollywood was through the movie 'Band Baja Baraat,' which proved successful. Within just 5 years in the industry, he is already one of the best actors and is becoming a tough competition to the rest. He gained a lot of popularity after his outstanding performance in 'Golliyon ki Rasleela-Ramleela.'
His latest movie, 'Bajirao Masatani,' directed by the wonderful Sanjay Leela Bhansali, has everyone gushing about his acting skills.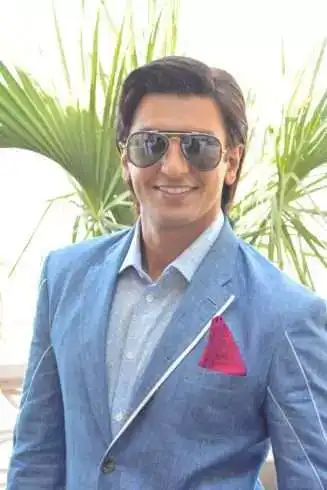 Also, a very down-to-earth person, Ranveer, and the gorgeous Deepika Padukone seem to be sharing a relationship, which makes all our hearts sigh with happiness.
1.67 million Twitter followers, 3.3 million Facebook likes, and 795k Instagram followers: shows how much we love you, Ranveer!
4. DEEPIKA PADUKONE
This ravishing actress is not just beautiful but is also the top actress in the Bollywood industry. However, this former badminton player followed her dream to become an actor.
Sharing screen space with SRK, she spread her aura worldwide through her first movie 'Om Shanti Om.' She has portrayed different characters in movies and has been a success in most of her movies. In the 8 years of her career, she's already a winner of 3 Filmfare awards. Movies like 'Piku' and 'Ramleela' have been outstanding with her complete dedication to the roles .'Bajirao Mastani' was an extraordinary movie in which she appeared opposite Ranveer Singh and Priyanka Chopra. She's also one of the highest-paid actresses in the Bollywood industry.
With 10.7 million Twitter followers, 27 million Facebook likes, and 2.1 million Instagram followers, she is very popular.
5. SALMAN KHAN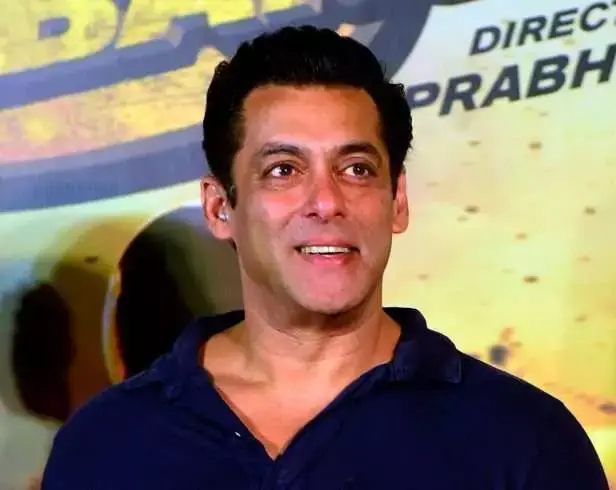 The very handsome Salman Khan is an actor, producer, and director. He is one of the most popular man in Asia and the Indian diaspora worldwide. After his first super-hit 'Maine Pyaar Kiya,' Khan did many other films as well. In the twenty-six years of his career, Khan has still maintained his aura and charm in Bollywood. Films like 'Bajrangi Bhaijaan' have been blockbuster hits. Khan's Bajrangi Bhaijan crossed 300 crores in 20 days and broke all the previous records made by Indian movies.
Khan has had a very big involvement in controversies of a hit and run case and blackbuck hunting, but the star is away from these controversies now.
With 12.5 million Twitter followers, 25 million Facebook likes, and 768k Instagram followers, he has a huge social following.
6. AKSHAY KUMAR
This actor is not only a very fine-looking, attractive man, but is also one of the most loved entertainers of Bollywood. He started his career by starring in action films in the 90s and gradually started his work in different roles.
He is well known for his versatile roles today, be it romantic movies like 'Namastey London,' dramatic ones like 'Holiday' or comedy ones like 'Hera-Pheri,' he has done it all and has done it amazingly. By starring in a critical movie like 'Airlift,' Akshay Kumar has proved yet again that he is very good at what he does. This man has worked in more than 100 movies and has won 2 Filmfare awards.
8.84 million Twitter followers, 15 million Facebook likes, and 838k Instagram followers: now that's called famous!
7. NAWAZUDDIN SIDDIQUI
The very handsome Nawazuddin Siddiqui has had a struggle making his presence known in Bollywood. From 1999 till 2007, Nawaz struggled for roles in movies. Passing out from NSD, he worked in short plays and films in small appearances. 
His first lead role in the movie Patang started his journey in the Hindi Film Industry. After starring in Peepli Live, many in the industry approached him with other roles. 'Gangs of Wasseypur,' 'Talaash,' 'Badlapur,' 'Manjhi' are the movies where he has been loved by the audience immensely. He is appreciated not only for the roles he plays but also for the dedication he has worked with.
'Bajrangi Bhaijaan' has made him popular with the masses and has led to a universal appreciation of his work. He has definitely worked his way to the top because of his talent and hard work, which is very commendable.
8. AAMIR KHAN
Aamir Khan is one of the famous Khan's in the Bollywood Industry. In 1988 he first starred in the movie 'Qyamat se Qyamat tak.' This movie still gives us goosebumps. Superstar Aamir Khan has repeatedly proved with movies like 'Rang De Basanti' that he is irreplaceable as an actor. He is not only an actor but also a director and producer.
Movies like 'Ghajini' and 'PK' were commercially successful and very good for his career. Aamir has received 4 national awards and 7 Filmfare awards for his splendid performances throughout his time in the Bollywood film industry.
With 14.6 million Twitter followers, he sure has a huge fan following.
9. AMITABH BACHCHAN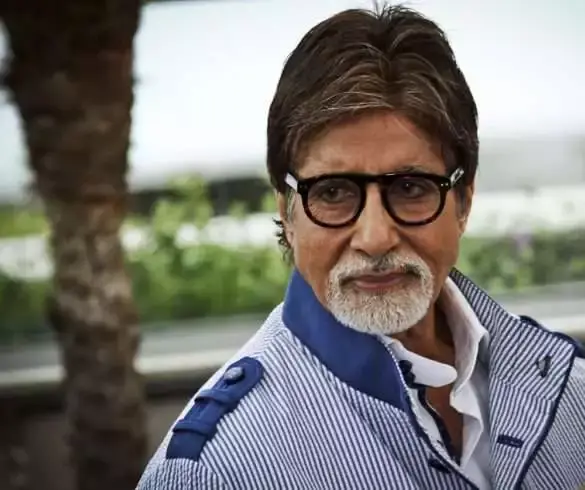 The 73-year-old Amitabh is an inspiration to the Bollywood industry. Since then, the mega-talented actor started in the 1970s and has been one of the most prominent and respected artists. He is an actor, director, producer, all in one. Movies like 'Deewar,' 'Satte pe Satta,' 'Sholay' have become instant classics for the current generation. Having done more than 100 movies, this man is the most versatile, energetic, and respected actor in the industry.
At the age of 73, he has the energy and strength to work that many young actors do not possess. Recently, he has done movies like 'Piku' for which he has been widely appreciated.No other actors can even compare to the greatness that is this man.
This handsome man has one of the most extensive social followings with 17 million Twitter followers.
10. FARHAN AKHTAR
The 42-year-old Farhan Akhtar is a producer, actor, director, lyricist, and singer. This man made his debut as a director and producer by working on super hit movies like 'Don,' 'Lakshya' and 'Dil Chata Hai.' He started his acting career in Bollywood with the movie 'Rock On,' a blockbuster hit. Farhan Akhtar is one of the biggest sensations in the Bollywood industry.
And when it comes to his fan following, he has 7.14 million Twitter followers.
Presently, these actors are undoubtedly the best in their work, and it's no wonder that they are the most loved celebrities in the huge and competitive world of Bollywood.