As an affiliate-driven website, Icy Tales earns from qualifying purchases.
There are so many American brands in India that you might not realize it. Still, the regular soap you are using daily might be one of the American brands in India.
Believe it or not, but Indian customers are fond of using American brands in India. It is not just because of that feeling of becoming a customer of that brand or having that foreign brand is a status symbol, but also, somewhere we believe that our Indian brands lack quality or value for money products and services, and people here desire value for money.
Indian market is a developing market and also one of the biggest markets. With this fact, more and more foreign brands look forward to investing and shifting their plants from other countries to India. Also, with American brands being available worldwide, more and more people want to use American brands in India to become a part of the worldwide community, so that, they can share the same experience other people are having with the American brands worldwide.
So, today we are going to list top American Brands in India that you might not know about, but might have heard about and also the alternatives for these American brands in India.
Don't forget to check out the list of 12 Indian brands that you thought were foreign.
Top American Brands in India
American brands are like a bald engle representing freedom, a lot about American culture, and how far they can expand. It doesn't matter if it's the old chevy or the new iPhone but more important is the trust of their Indian customers in India who eagerly wait to buy American brands in India to have and share experience and quality like everyone else. Here's the list of the top American brands in India, that you might not know of them being American.
1. Gold Nugget Ghee:
"Optimising health food & planet"
Believe it or not, but somewhere in our heads ghee rhymes with "Maa ka Pyaar" or "Dadi Ka Ladla/Ladli." I know you can relate with this too cause ghee is not like butter, it is a symbol of care that you got every morning on your plate when you were a kid and ghee is one of the dairy products that we are fond of having on our parathas, chapati or like any food item. But, did you know that so many American brands in India are supplying and producing ghee?
It is pretty amazing that foreign companies take an interest in our culture and see it as an opportunity.
Gold Nugget Ghee is loved for its flavor in their product "Ghee", which they say is made from the milk of the cows grazing on the grass of California. It reminds of big, healthy cows but, there are many Indian brands already producing and selling ghee in the market like Shree Radhe Ghee, but if you want to try something American, you can try this.
2. Indian Motorcycle Company:
"We are leaders, not the followers."
A motorcycle is something every man dreams of having or drive at least once in their lifetime. For most of us, it is not just a vehicle, it is more about respect or a symbol of pride or achievement. Who doesn't like going for a long drive with friends on a motorcycle? Indian Motorcycles Company is one of the most trusted motorcycle brands you can rely on, but did you know that Indian Motorcycle Company is an American motorcycle brand? And not just any other motorcycle brand, but one of the first motorcycle manufacturers in America.
Indian Motorcycle Company is in this business since 1901 and selling internationally. But in India, they face heavy competition from Royal Enfield, which is an Indian motorcycle manufacturing company based in Chennai since 1955, and I feel it is like the Indian Motorcycle Company's version of India.
3. Jack Daniels:
"World's best selling whiskey."
Hard drinks are one of the most seeking drinks in the world after, of course, Coca-Cola, and the revenue they make every year is more than 300 crore per day. If you're adult, you must've tasted one before, but surprisingly you might know the liquor you love might not be from India, and Jack Daniels is one of the trusted and most selling liquors in the world.
Jack Daniel's is an American whiskey brand selling liquors since 1956. They produce over three billion gallons of liquor every year and what makes Jack Daniels special is that it's been around for too long. Even the new generation can experience the taste of the drink, which their father or their grandfather had when they were young. But, according to Forbes magazine, Jack Daniels is not best-selling whiskey in the world. It's the Indian brand officer's choice to call it the best-selling whiskey in the world.
4. Starbucks:
"A cup of coffee to inspire a person or human spirit."
If you love coffee like me then you might have already heard about this international brand, and it is also one of my favorite American brands in India. People have been waiting for this to happen for so long, and they officially opened their first Starbucks on Oct 19, 2012, in Mumbai. Everyone describes that moment as the voice of America came to India, and it was lit!
Starbucks is one of the iconic brands that it is really hard to get out of our minds. What it truly represents is the lady with a siren who shows seductiveness in the sea, but, moreover, it is a premium brand that can be found on any international airport. Also, what people truly love about Starbucks and is a great branding trick is your name on the Starbucks coffee! It's like coffee has just been made for you, which makes the customer feel special.
If you are having a hard time finding Starbucks near you and you are a coffee lover, then there is an alternative for these American brands in India that you can find near you. It is an Indian cafe brand knows as Cafe Coffee Day. They have cafes in every state in India.
5. Forever21:
"Every day something new."
When it comes to a clothing brand, you might have probably heard about this brand. When they officially announced that they are now available in India, it created much hype because Forever21 is no ordinary brand. They made their quality products targeting youth at an affordable price and changed the game for the Indian clothing market.
Forever21 is popular worldwide, and it is one of the most famous American brands in India, especially for clothing. However, they face competition from various Indian brands. Yet, the customers continue to love this American brand for making clothes that are valued for money and all the Indian customers are happy to have this American brand in India.
6.Maybelline New York:
"Maybe it's Maybelline."
Well, yes, I know! It is pretty obvious that it is one of the American brands in India, and that's exactly why we had to put it on our list. Maybelline New York is an American cosmetic brand. They first entered in Indian cosmetic market in 1998 with the quality products and primarily targeting youth & working women, so that, they can look their best at any place. It made them leading and a primary choice for their loyal customer.
In India, they especially use social media to reach out to more and more customers. It made them a leading digital marketing brand in India. But, did you know that Maybelline NewYork is the subsidiary brand of the L'oreal, which is also a very renowned fashion and cosmetic brand in India? But, if you are looking for experience, you can go to an Indian brand Lakme, and it is a subsidiary brand of reliance.
7.Ford Motor Company:
"One ford."

Image Source: Wikimedia
OKAY, OKAY! You might have already heard about this American brand, but do you know that despite being the 3rd largest automobile market in the world, there are very few American brands that stayed in the market automobile market? Ford motors were found 117 years ago, and they revolutionized the automobile industry by introducing "assembly line" in 1908, in their model T.
With that, they were able to manufacture many cars in just one line. Still, their other models are also loved by their Indian customers, and maybe that's what made them face any market situation. In fact, in 2018, an American automobile brand "Chevrolet" stopped shipping their cars in India but Ford stuck in the market.
Ford Motor Company first entered the Indian market as Ford India private ltd. But then, shut down in 1954 happened and they introduced themselves in the market as Mahindra Ford India Pvt. Ltd as a 51%-49% joint venture with Mahindra & Mahindra Ltd. Who can disagree with the fact that we all love western brands, but you might know that there is a premium India automobile brand "Jaguar" which is owned by Tata? So, if you're looking for a premium brand in cars in India, you can go for Ford.
8. Fossil:
"long live vintage."
Whenever it comes to watch brands, the 'Fossil' is the brand that instantly takes a spot. You must have heard about this brand when you go to buy a watch online or at a shop because it is one of the popular watch American brands in India. It is quite expensive and is competing with digital watching making companies like Apple, but did you know that the fossil is not just a watch manufacturing company? Instead, it is a subsidiary of the fossil group, which is a group of fashion designers.
In India, the units produced are over 30 lakhs watches manually, and the price starts from 3k rupees, and their competitors that you can find in the market are Titan, which is an Indian watchmaking brand of the same price range.
9. MacDonald's:
"Have a happy meal."
Here, comes the brand with the iconic clown "MacDonald's." In the words of Raymond Albert Kroc or as to how he described it "what he likes the most about MacDonald's is that it sounds more American." He was so impressed by this food chain business idea, that he purchased MacDonald's for 2.7 million dollars.
If you don't know who this guy is, well, he was the man behind the success of MacDonald's by introducing franchise to MacDonald's. He was listed as the most important man in the world as without him we wouldn't be having our happy meal today! They first came in 1996, in India.
MacDonald's distributes over 1.5 billion toys every year worldwide included in their happy meals, and it is the most popular fast-food American brand in India. Still, their competitors like Burger King are also in the market.
10. Lock Laces:
"Elastic, no tie."
Now, we are going to talk about the brand whose root product you might have seen in your daily-to-day life. They are selling their products in more than 50 countries worldwide and have already sold more than 5 million units of their products. Did you guess the brand's product? Well, let me make it easy for you, they named their band after their product, and if your answers were shoelaces, then you were right.
Lock Laces is an American brand in India that sells and manufactures pair of shoelaces internationally, and they are in this business for more than 20 years, and their shoelaces come in a wide variety; from shoelaces for outdoor to shoelaces for office workers.
11. Aeropostale:
"Clothes for teen boys and girls."
If you are into clothing or fashion, you might have heard about the brand "Aeropostale." It came in one of the biggest names in the clothing industry. Their primary focus is the customers from 14-25 years old in India and Aeropostale is an American shopping mall company.
This is how they described their arrival into the Indian market- "We are excited to have their American brands in India for the Indian youth and it is a really thrilling thing to be partnering with Arvids Lifestyle Brand Ltd. because it brings so much expertise and knowledge to build their brand and operate in the stores in India." They successfully opened more than 25 shops over three years.
11 Top Best American Brands in India
Gold Nugget ghee
Indian Motorcycle Company
Jack Daniel's
Starbucks
Forever21
Maybelline NewYork
Ford Motors
Fossil
MacDonald's
Lock Laces
Aeropostale
American brands in India are for more than hundreds of years and India is one of the three biggest markets in the world. Indians are fond of buying and using western products which give American brands in India even more opportunity to expand and reach their loyal customers whether if its food, beverages, clothing, automobile, ghee, shoelaces.
You love American brands in India and now big multination companies are investing in India! Many have even started shifting their plants from other countries to India. So, more American brands are looking forward to coming to India.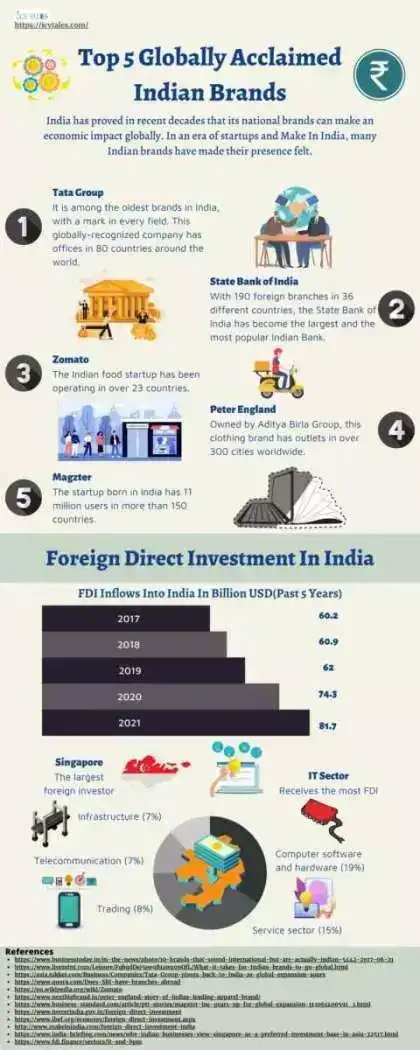 Originally posted 2020-08-23 16:00:47.