How to Learn Spanish at home? What are some of the best ways to learn Spanish at home?
Did you love the cute accent of Miguel from Coco? Did you think Gru's tone from Despicable Me was funny? Or do you want to sing Despacito? Or maybe you are planning your next trip to Spain.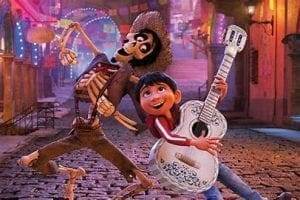 Learning a new language is always fun. You get to know a lot of words. And it has two-way benefits. You learn a new language while you bolster your native language as you translate the languages into one another.
Interestingly, Spanish is the easiest language to learn after English. Many words sound similar in both the languages. Example- 'Family' is 'Familia' in Spanish. Besides this, they have the same grammatical syntax. And most of the alphabet is the same, too, with some minor differences. So, if you have a good command over English, then it will be easier to understand Spanish.
And don't forget that there are incredible benefits of knowing multiple languages.
When it comes to learning a new language, there are four aspects to it. Reading, Writing, Listening, and Speaking. This how you can master any language systematically. We will discuss the four elements in brief before we get into the innovative methods.
The four aspects are-
1. Reading
The very primary step is to read. Start reading words, phrases, sentences, and then progress to paragraphs. Begin with easy words that are similar to English. You can refer to children's books for basic nursery rhymes. These books have words with pictures. You will get acquainted with colors, shapes, numbers, and all other basic stuff in a short time.
2. Writing
This is important because this will let you know where you are going wrong. The spelling and grammatical errors will show up in your writing. Chances are very less that you will have to write a job application in Spanish. But you got to be ready, just in case.
3. Listening
Listening is a very crucial step, but it is also the very ignored step. Listening will help you with the pronunciation, accent, tone, and local dialect. This will enhance your writing as well as speaking. You will get acquainted with slang and the 'spoken' language.
4. Speaking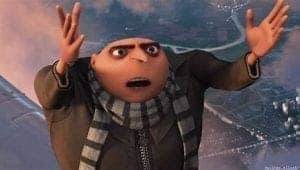 Again, this is where we go wrong. Speaking should not be ignored if you really want to master the language. You can read some sentences and words aloud and record it to see how you sound.
Now, practicing these four steps daily sure seems to be a cumbersome process. But fret not! You can simply download the Duolingo app (it's free). It teaches you from the start. It even has illustrations that will help you remember words quickly. Plus, it has all the four phases covered into interactive exercises with some cool story tests and quizzes too.
Why Do You Want to Learn Spanish?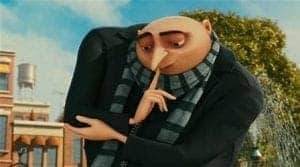 This is an essential step that you should take before you dive into the learning process. You must set a goal, so you know why you are doing what you are doing. It will help you to stay motivated.
The goals can vary. Learning a foreign language sure has some cool perks. One of them is market value. In the world where there are MNCs everywhere, knowing a different language or two will sure come handy.
Another common reason why people learn Spanish (or any other language) is that they want to become interpreters and translators. This is indeed an excellent career option. Translators get paid on per word basis. This makes it an interesting choice for a second career.
The very last (but certainly not the least) of reasons is that people learn Spanish purely out of interest. Maybe you just want to know another language. Or you are planning your next vacation there. It is cool to be bilingual.
If you are still not sure why you should learn Spanish, then here are 5 reasons why you should learn Spanish.
Now, let us move ahead and see what some of the remarkable and best ways to learn Spanish are. These methods will be effective if you practice them regularly.
Top 5 Best Ways to Learn Spanish at Home
1. Label it!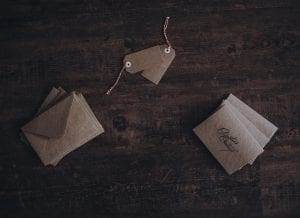 The very first words that you should be adding to your vocabulary are the ones that you use daily. This is probably one of the best ways to learn Spanish.
You should know what your soap, toothbrush, and desk are called in Spanish. And making a list of all these daily household items and noting down their Spanish equivalent will be a tedious activity. But you can beat this by simply making some bright, colorful (eye-catching) labels and pasting them to the items!
Imagine, you paste a bright orange Spanish label 'escritorio' on your desk. You will come across it daily and memorize that desk is called escritorio for life.
2. Word Diary or Journal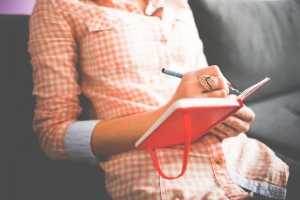 Now, this an entertaining and creative exercise. This practice will help you learn Spanish and re-master your mother tongue as well.
You have to make a diary or a journal. You can even create and bind your very own journal with colorful pages. The idea is to note down new words that you learn in Spanish. You can note down the ones that you don't know the meaning of. At the end of the day, you have to write down their meanings and try to form sentences.
You can even try to make a small story out of the words. You can try out these words in different fonts and Calligraphy. You can make doodles related to the word.
If you are somebody who likes making tiny colorful things, then you might consider making flashcards. You can then paste these flashcards in your journal (so you don't lose them).
For instance, you make a journal entry for 'arco iris' (rainbow). Then you can draw or paint a rainbow, rain, frog, toadstool or whatever that comes to your mind at the mention of a rainbow. Label them with fancy fonts in Spanish. This way, you will remember the words well and bolster your vocabulary.
The goal here is to make the journal attractive. Something that will make you want to refer the journal again and again or simply flip through it for fun.
3. Text!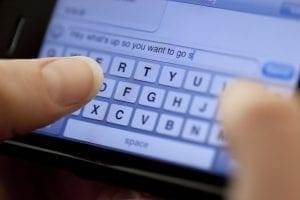 'Pen pal' concept digitalized! But whom will you text? Remember, learning a language is a simpler task with friends and family. You can create a group online and text each other in Spanish. You can do this activity with just one other person too.
If you have no friends that are interested in this, you can simply join an online community or global forums. They can be new learners like you or might be native speakers trying to help out. You can also find someone who needs help with English and that person can help you with Spanish.
If you use the Google keyboard, then there is an inbuilt feature that lets you use the Google translator while typing. This is also one of the best ways to learn Spanish at home.
4. Subtitles!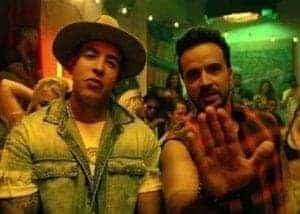 This is one of the best ways to learn Spanish yourself at home. You can do this in two ways, and both can be fun. But first things first, make a list of all the Spanish movies that interest you. Then make a list of all your favorite English movies.
Now, watch the English movies with Spanish subtitles. This will give you a surface idea of what is called what in Spanish. You will even pick up some phrases and sentences used in daily life.
Similarly, watching Spanish movies with English subtitles will help you with the accent and tone. You will learn how the locals speak and use the language. With time and practice, you will understand the Spanish that is being spoken.
But movies can be lengthy and time-consuming. So, you can do this with series too. But if both of these seem time-consuming, then you can go for YouTube videos.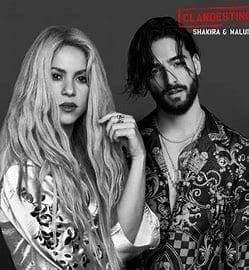 Another fun activity would be to translate the lyrics of your favorite songs into Spanish. Here, Shakira will save you some time. The pop star has many awesome songs in both the languages. You can try translating 'despacito' in your own language.
These are probably the best ways to learn Spanish by yourself.
5. Make use of the tech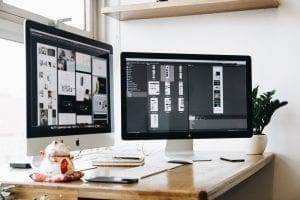 We often take our phones, computers, and a steady internet connection for granted. We forget the miracles that technology can do. Well, here is the chance to make full use of technology since this is one of the best ways to learn Spanish.
To begin with, many language learning apps offer their services for free or at a pocket-friendly cost. These apps generally cover all the four language learning aspects that we saw above. Along with this, they have interactive exercises and tests at regular intervals. They let you form groups with other learners so they can compete among themselves and stay motivated. The apps also feature some word games and little stories.
If those apps are not your thing, then you can simply subscribe to a YouTube channel that posts regular videos. There are many teachers out there teaching Spanish and other languages on YouTube for free.
You can download some Spanish e-books and a dictionary for free. This will be good for regular references. It is necessary to have the Google translator or any other translator app on your phone. This will go a long in helping you with meanings and pronunciation.
If you are feeling a little adventurous, then change the default language of your phone. Make it Spanish, and later try navigating your way through the phone. This will get you acquainted with some standard terms in Spanish. And looking at it every now and then will help you remember the words.
Then there are certified online courses that teach you Spanish and other languages at a minimal fee. If you want a certificate from a recognized institution, then you might have to raise your budget a little.
Some tips if you use Duolingo (or any other language learning app)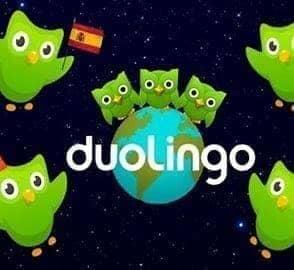 Duolingo has been in this field for several years, and over time, the app has certainly added more useful features. The only difference between its free and paid version is that you get the lessons offline in the paid one.
The coolest advantage of these apps is that you can use them at home or the go. Using these apps, along with some other tools mentioned in this article, are some of the best ways to learn Spanish.
Note down all the words that you have learned in a lesson. Write down their meanings from your memory. This will give you a fine idea of your progress.
Duolingo is a fantastic platform to learn any language at zero cost. But even that has some limitations. It does not provide any alphabet or numbers. You will have to learn the alphabet, number, and hard-core grammar yourself.
Visuals are very important. If you see something, you are more likely to remember it. So, try associating some images with words and sentences.
Whenever you learn a new word, read it aloud. Note its meaning and usage. Also, pay attention to the noun, verb, adjective form, and spelling. Hear the pronunciation on the translator. Try putting it in a sentence. Then, finally, speak it out. This method will surely make your vocabulary stronger.
You can also get your hands on a book that is meant to teach Spanish. These books (or textbooks) have 'end of the lesson' exercises. Try getting a copy of 'Spanish for Dummies' to help you out.
Finally, if you are considering speaking to the native teachers to learn it better, try out the Lingoda app. This platform directly lets you have lessons with the native teachers. Obviously, learning directly from the natives is one of the best ways to learn Spanish.
And the very last tip, practice. Learning a language is a very long process, especially when you are aiming for perfection and fluency. Hence, you must practice daily even if it's for just ten minutes.
So, these were some of the best ways to learn Spanish. We hope this article helped lend you a hand. Are you learning Spanish? Got some tips to share? Please let us know some more tips and tricks in the comment section below.