As an affiliate-driven website, Icy Tales earns from qualifying purchases.
Nowadays, an air fryer has become an important countertop appliance for every kitchen. It is a kitchen staple now, and the reason for its popularity is quite simple it promises to make your favorite fancy and restaurant-style food with less time, less effort, and less oil, and while doing this, it does not create much mess as compared to the traditional way of deep frying thus making it a good choice for the home chef. Let us take a look at how an air fryer works and much more related to this much-loved appliance of almost every household.
1. How Does an Air Fryer work?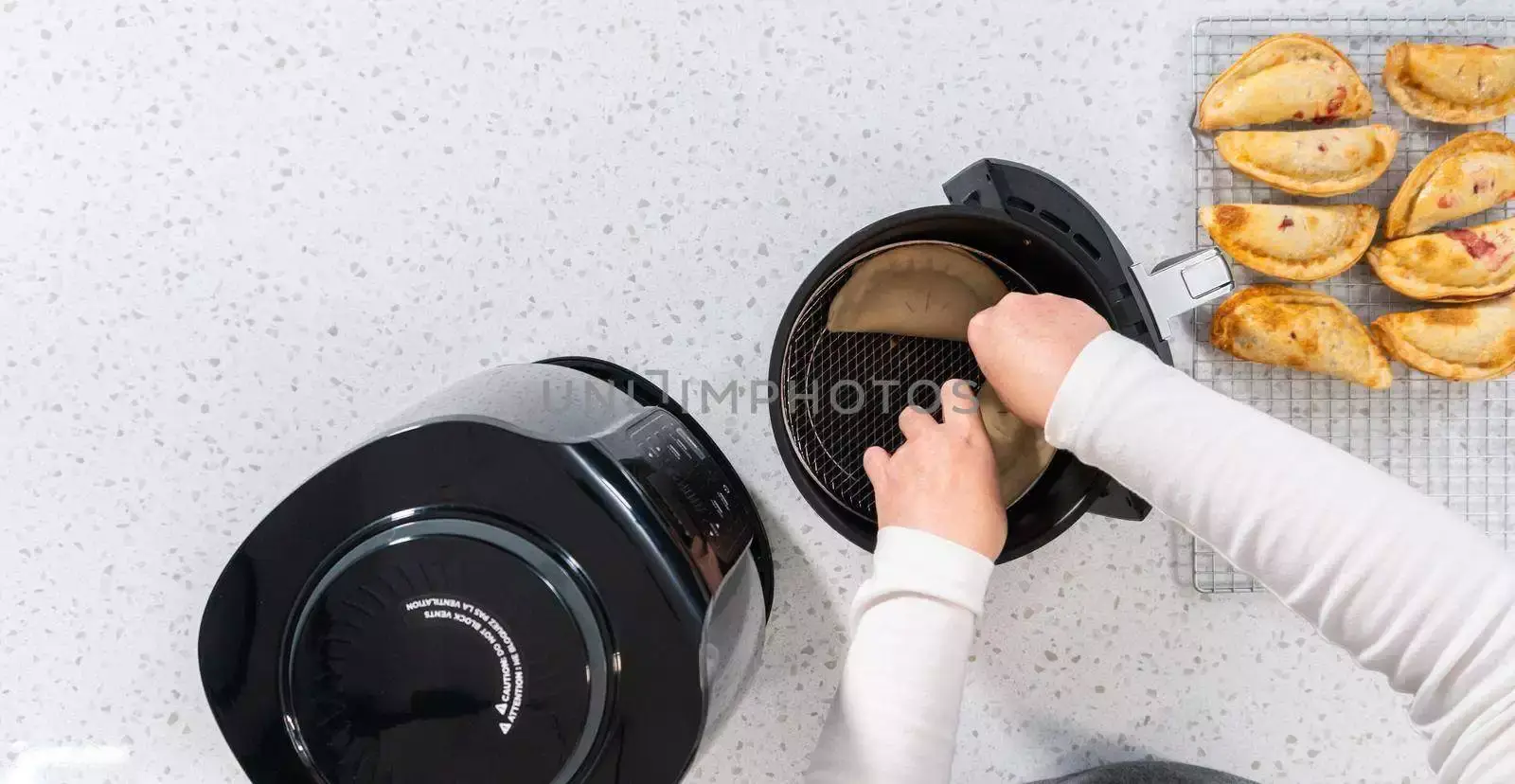 As said, an air fryer is a countertop appliance that cooks or fries food without oil or very little oil. How does an air fryer work; most of the people think about it. The air fryer uses a heating mechanism to fry or cook food, and it helps in speeding up cooking time; it uses a heating element to do so.
It uses a powerful fan to cook food, and the fan releases hot air, which helps to cook the food. Because of this hot air mechanism, the food which is cooked by an air fryer is crispy yet juicy and tender. The original air fryer was invented by Philips in 2010. After that, the category of air fryers expanded. Convection heat is used in an air fryer, just like a convection oven, to cook or fry food which gives it a good brownish color, but it may not be as you expect from a deep fryer.
Apart from air frying, air fryer can also be used for baking. Baking in an air fryer is a good option as it consumes less time and makes delicious baked items. Cookies can be baked in an air fryer easily. How does an air fryer work. Well, it is quite simple to use an air fryer. Air fryers come with a basket. If you know well how does an air fryer work, then it is going to create magic in the form of food.
These points will help you understand better how does an air fryer work?
1.1 Put Food in a Basket
Air fryers come with a basket that is perforated, and you place the food that you want to cook in the basket and brush it up with some oil or then close the air fryer. It is better to put the baking paper inside the basket to create even less mess.
1.2 Time and Temperature
Depending upon what you are cooking and how crispy you want it to be, you select the time and temperature. According to the food items you are going to cook, the air fryer temperature depends on that. Cooking times vary on what you are cooking.
1.3 Wait for Your Food to Cook
Now just wait for your food to get cooked in an air fryer; sometimes, you need to flip and turn food halfway to help it cook and crisp evenly on each side and then just wait for the food to cook. When you are cooking french fries, try to give them a toss as well.
Home chefs love to use an air fryer, as it gives wings to their craze for cooking and it gives them fancy and restaurant-style food with such ease. An air fryer is really a treat for home chefs if you know everything about how an air fryer work.
2. Air Fryer Tips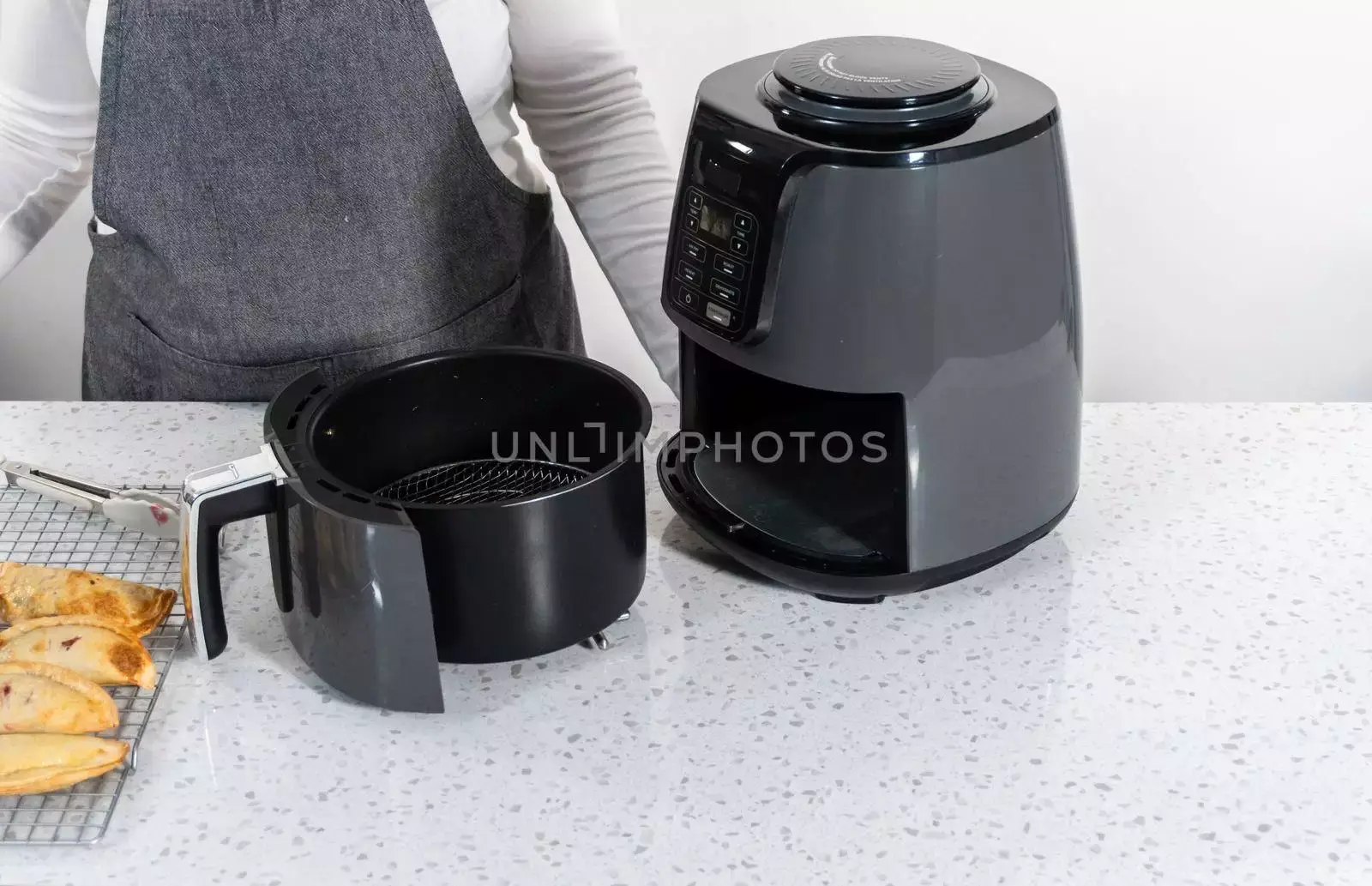 Some of the tips before using an air fryer and to understand better how an air fryer works are
2.1 Do Not Use Wet Batter
It is true that air fryers work magic for starters to desserts. A wet batter that tastes so good in traditional frying or deep frying will not work for an air fryer because it will drip in the air fryer, and then the mess will be even bigger. So foods that are dipped in the liquid batter cannot be cooked. One such example is onion rings.
2.2 Always Preheat Air Fryers
Never forget to preheat the air fryers just like you do for an oven. Preheating the appliance will help in cooking food instantly once you put it in.
2.3 Basket Has Its Limit
Enough space is needed in air fryers to get the food cooked well and evenly. If you do not give enough space which let the food sits evenly and instead overcrowd it, then air fryers will not work in the proper and desired manner.
2.4 Turn and Flip the Food
Turning or flipping the food is very necessary if you want that the food sits in a proper manner and is cooked crispy and even on both sides.
2.5 Don't Grease the Basket Directly
Try to avoid greasing the basket directly. Just keep the baking paper in the basket to create less mess; this step will be helpful while cleaning the air fryer as well.
2.6 Can Be Used for Reheating with The Help of Hot Air
Reheat leftovers in an air fryer. Air fryers can also be used for reheating leftovers apart from cooking only. While you reheat leftovers, leftovers get a taste too.
3. Pros of an Air Fryer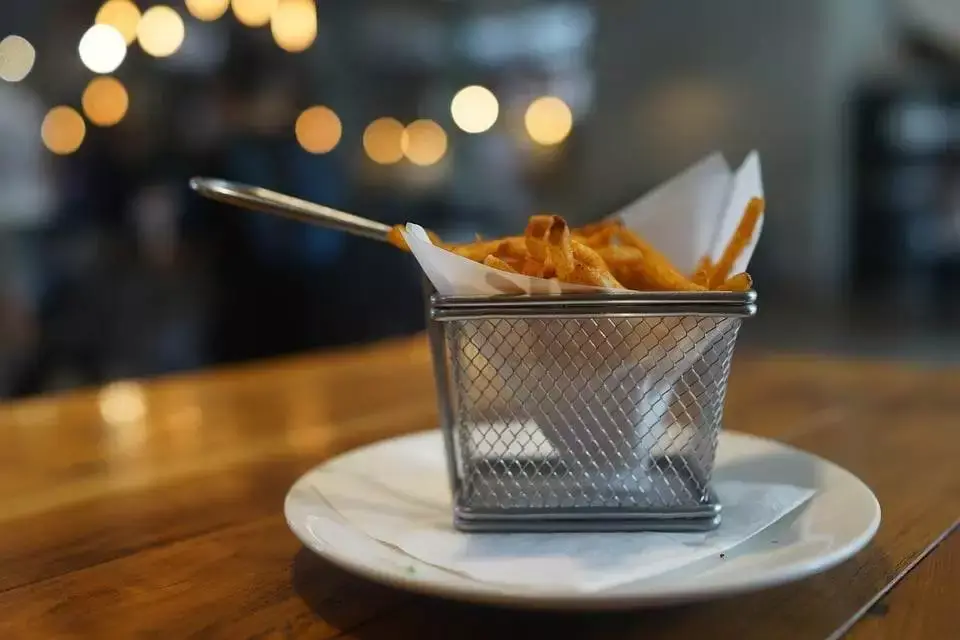 3.1 Little Oil
Air fryers use little oil in the cooking process, so fewer calories are there.
3.2 Cooks Faster
The speed at which food gets cooked in air fryers is very good as it cooks faster.
3.3 No Risk of Hot Oil
There is no risk of hot oil getting splatter here and there, unlike the traditional style of cooking or deep frying foods.
3.4 Easy to Use
Air fryers are easy to use, and food gets cooked in hot air with ease; you can just put in frozen French fries, chicken wings, and chicken nuggets, and you are good to go for a delicious meal. If you want to learn from scratch how an air fryer work and what you should be cooking in an air fryer, then there are various recipes and videos online to guide you on how to start cooking in the air fryer. You can cook frozen foods like frozen French fries and frozen chicken. You can easily cook French fries and chicken nuggets in it, and air frying does not need to be supervised as well.
3.5 Easy to Clean
Air fryers are easy to clean; you just need a brush, liquid soap, and water, and it is done; it is mess free because very little oil was used in the cooking process, and no extra oil was used.
3.6 Consume Less Space
The air fryer does not consume much space and adds beauty to your kitchen and countertop. Its size is also not that big, so you can easily put it in your kitchen.
3.7 Helps in the Weight Loss Journey
The air fryer can help you in your weight loss journey. Air fryers use less oil for cooking. Thus the food has fewer calories and less fat, which can help you in reducing your weight and helps to make you healthier, which is not the case with deep frying. If you know well how an air fryer work, then it might help you a lot in your weight loss journey.
4. Cons of Air Fryers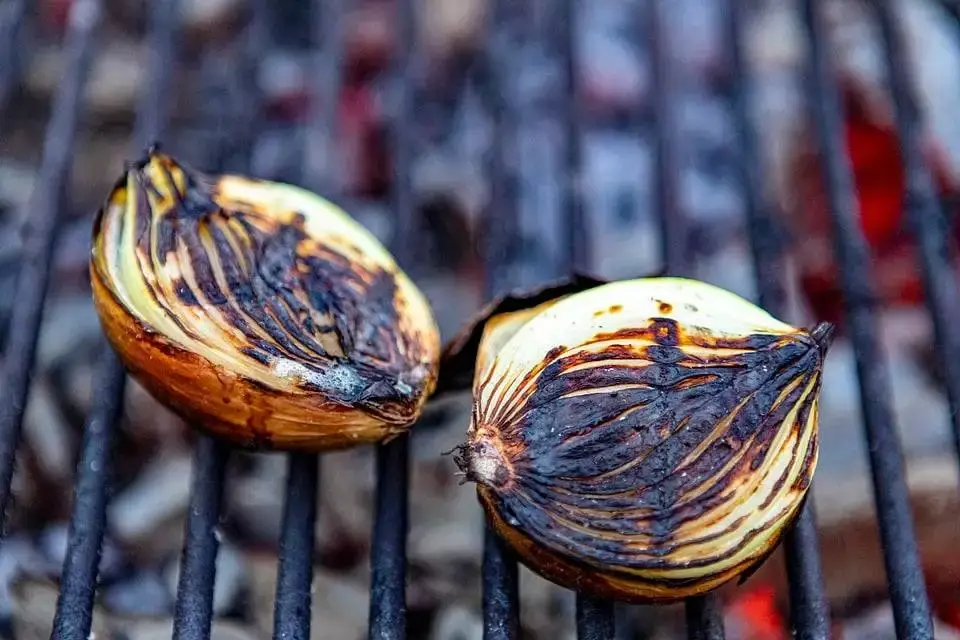 4.1 Cannot Cook All Veggies
Though air fryers work in a way that they can cook mostly all kinds of vegetables, there are some vegetables that they cannot cook; among these veggies are brussels sprouts, broccoli, and leafy greens; air fryers cannot cook. When you cook brussels sprouts in an air fryer, the outer part of it gets burnt, and the inside one dries out.
And same happens with broccoli; so when you eat it, it feels like the outer part is overcooked and the inner one is still raw. If you like to eat brussels sprouts and leafy greens more often, then try to avoid using an air fryer as it will not give the best result while cooking. So basically, it all depends upon what you are cooking in the air fryer as other eatables taste great with these, like French fries, as it makes very crispy fries.
4.2 A Bit Expensive
When we talk about the monetary part, air fryers are not so cheap and are a bit expensive to afford, and money is an important factor when deciding to purchase anything; before buying an air fryer, think thoroughly about how you are going to use it and how often you are going to use it.
4.3 Limited Capacity
Air fryers make a scrumptious meal, but it has limitations. Air fryers can serve a few persons at a time, but they can serve a small number of people as they have a limited capacity. So, it is good for a family with few members but cannot serve large families at the same time because of its limitations as it cannot hold more food.
The air fryer has its limitations as it cannot cook slowly, and thus, it makes it very easy to burn the meal, and sometimes the meal gets dried too. Thus if you want to slow cook, then an air fryer is not the best option to choose. So before buying an air fryer, have a thorough knowledge of how does an air fryer works.
5. Is Air Fried Food Healthy?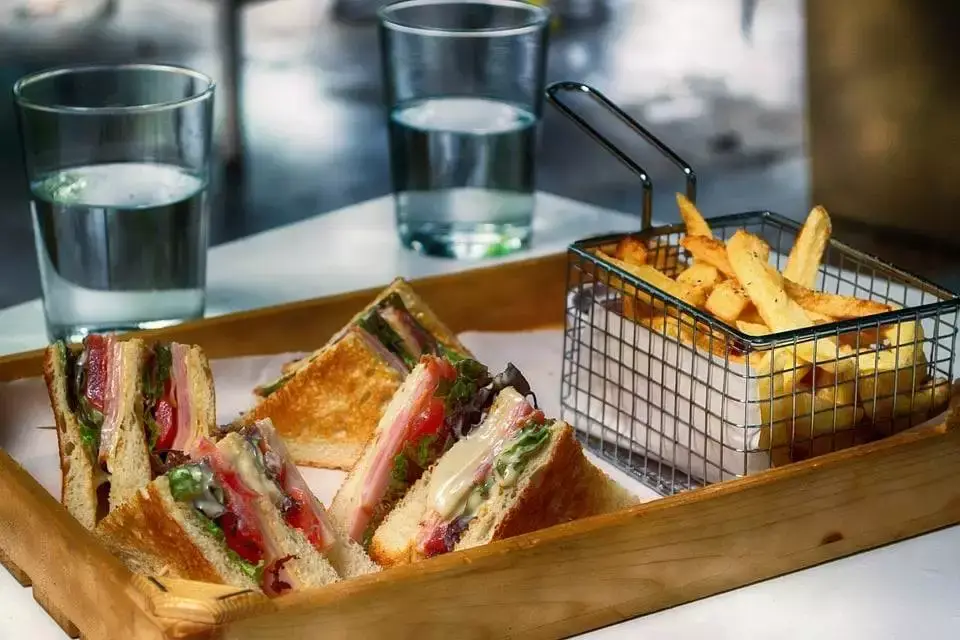 5.1 Less Fat
Air fryer, this appliance is termed well-known for its lower consumption of oil and as a healthier substitute for deep frying as they air to fry food. And because of this property, air fryers it is claimed to have less fat in foods like French fries by reducing their fat content of them by consuming less oil.
5.2 Can Bake Too
The air fryer is used for frying foods and sometimes for baking also; how does an air fryer work with baking food? It works with the help of circulating hot air to make brownish-crispy snacks. The air fryer also lessens the fat content as it uses a very less amount of oil as compared to the traditional frying method. It has been found that air fryer uses almost 50 percent less oil in comparison to traditional frying.
5.3 Little Oil
While deep frying, a good amount of oil is used for cooking; so how does an air fryer work, air fryers only use brushing up of oil and cook by circulating hot air in the appliance, thus cooking with less amount of oil and reducing fat content which helps in making you healthy.
5.4 Improves Health
According to studies, it is known that using an air fryer can have a great impact on your health. How does an air fryer work in improving your health? By using an air fryer, you are consuming less fat, and the low-fat content in your food will lead you to live a healthier life. Low fat intake is associated with less risk of heart disease. Deep frying is not only associated with higher levels of fat and calories, but it also creates acrylamide, a dangerous compound.
It is a compound that is formed in foods rich in carbohydrates while cooking them on a high flame, just like deep frying. Acrylamide is a compound that is classified as a cancer-causing agent, and it causes higher cancer risk in people. Air frying is known to reduce acrylamide.
When you use an air fryer, it reduces dietary acrylamide as compared to deep frying, which has a high cancer risk.
6. How to Clean an Air Fryer?
You should clean your air fryer after every use as it will help in making sure that no odor is left behind and does not malfunction, but what is the correct way to clean it? Cleaning it is very easy, and it requires very little time to do so. Let the air fryer cool down first, and once it is done, make sure to unplug it. Take out the basket and wash it with soap in the sink and do it using warm water. It will help in removing the grease which it has. Once the washing part is done, put it to dry overnight.
7. Summary
An air fryer is a modern-day appliance for every kitchen. Air frying is so simple and easy to do. Air fryers are very similar to convection ovens as they cook in an air that is hot, moving all around the appliance. So how does an air fryer work; it almost works like a mini convection oven. Some prefer to replace it with a toaster oven as it has frying baskets as well. The heated air in the appliance cooks the fried foods; it does not deep fry the foods but still makes them crunchy.
You should know what to cook in an air fryer and what not; for this, you should have full knowledge of how an air fryer works. You can make French fries and chicken in this. The air fryer also offers various health benefits, as it uses very less amount of oil. Fried foods are not generally good for health, but when cooked in an air fryer, it is much healthier.
Home cooks are the ones who love it the most as they make it very convenient for them to cook in an air fryer. It cooks food very quickly. But you have to be careful as high temperatures burn the meal. The baskets which are used in it are mostly dishwasher safe. Deep-fried foods are unhealthy in comparison to air-fried foods.