Planning to go on a budget tour India? If you think weekends are the time to stay at home and wrapped in blankets, then you're missing out on a whole lot of spellbinding places near you.  Worry not as with our list of the top budget destinations in India, we're sure you would jump out of your bed and book the tickets right away! No longer will you feel like a sloth, or worry about the travel expenses to step out.
Well, sometimes a pause button has to be pushed in our life to re-energize and it's a great way to connect with your loved ones too. So, let's take a look at some beautiful destinations that you can travel to without burning a hole in your pocket.
The Top 11 Budget Tours India Destination
1. Pondicherry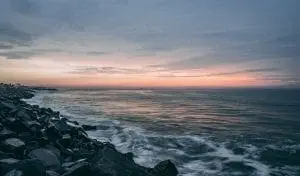 The exquisite turquoise beaches, amber sand, and the changing hues of the sky during sunset is spectacular to watch. Pondicherry is one such place where you get Instagram worthy pictures. It is known for its blend of French and Indian culture with colonial buildings, and French avenues driving a majority of tourists to this picturesque destination.
You can visit the beaches and soak under the sun or tour to some of the well-known sites where you can travel back in time and understand its history. Since the temperature is high during summers, it is the best budget tours India to visit during Christmas.
Best time to visit – October to March
2. Goa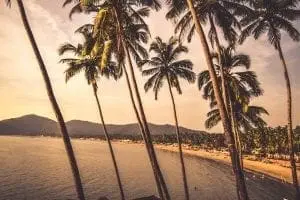 Goa is a real beauty with palm-fringed beaches and panoramic sunsets. It is one of the best getaways to revitalize on weekends. It's a place that cannot be missed. If you're a beach-lover, then Goa is the perfect place for a weekend.
Baga beach and Calangute beach are some of the most famous beaches here and is known for its culture, flora, and fauna. You can connect well with nature as well as your loved ones when in Goa. One of the best budget tours India having a lot more to offer than you expect. The trip cost depends on the hotels and the restaurants that you choose.
Best time to visit – November to March
3. Lonavala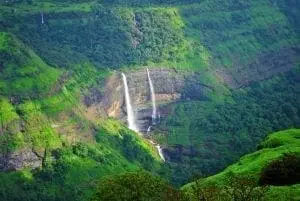 Lonavala is a place for non-beach lovers. It's a beautiful hill station amidst rolling mountains padded with lush green trees. Monsoon is the right time to go here as it'll be brimming with grassy mountains, mesmerizing waterfalls, and mist. Prime attractions here are the ancient forts and caves.
Oh, and not to forget the vada-pav and chikki on the way. You can catch a glimpse of some of the gorgeous lakes and mountains by trekking to the forts with your friends. If you're a bike enthusiast, Lonavala is the place where you get to meet bikers from all over India. A perfect weekend getaway and one of the best budget tours India.
Best time to visit – October to May
4. Kodaikanal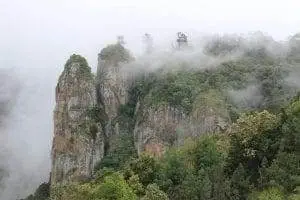 Yet another hilly area for nature lovers. Beautiful mountains hidden in the clouds, lush green forest, and chilly weather is a perfect spot for a weekend getaway. It a popular attraction in Tamil Nadu and is a prime honeymoon destination as well. You can go trekking and get in touch with nature and enjoy the tranquility of the place.
Some of the key attractions here are Dolphin's nose, Pillar rocks, and a few stunning lakes and waterfalls. While the cost depends on the months you visit, visiting this place between October and March will be inexpensive. It's an excellent budget tours India. Trip to this beauty by road is more enjoyable, and also you get to view the landscape while enjoying the pleasant weather.
Best time to visit – October to March
5. Ooty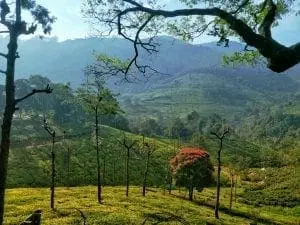 Ooty is 250 km away from Kodaikanal is one of the best budget tours India. While Ooty is most preferred by many, Kodaikanal is equally stunning. You can cover these two places if you have a little more time. Can view the majestic tea plantations on the way if you happen to go on a road trip to this place. Lakes are a prime attraction here sleeping amid the verdant mountains.
You can rejuvenate by boating or going on a cycle ride here. Dams, Botanical Gardens, enchanting waterfalls, and endless scenic spots to explore. Nothing can get better than waking up to a beautiful view and sipping on the authentic 'chai' in Ooty. The mountains cast a powerful spell on you with their charm. Visiting this place during the right season will make your travel unforgettable.
Best time to visit – October to June
6. Munnar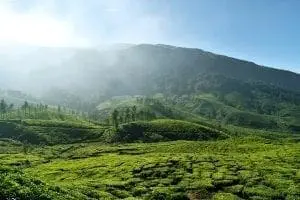 Another hilly area with gorgeous tea plantations for the lazybones to spend a relaxing weekend. If you're someone who would love to take a stroll feeling nature, then Munnar in Kerala is the perfect spot for you. This hill station is known for its undulating landscape where you can enjoy hiking and take part in adventure sports too.
It is a less crowded area so you can experience a smooth trip with your loved ones. Apart from the tea plantations, spices are popular too. You can visit this place on a long weekend and explore the unexplored places here. It is another top budget tours India. You cannot get enough of this place, so try to add a day or two for a memorable trip.
Best time to visit – September to March
7.  Gokarna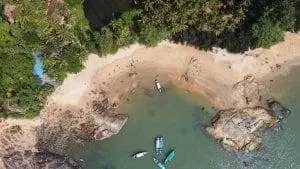 There is always a debate about which is better: Goa or Gokarna, and there is no end to it. Well, both are excellent spots if you want a break from the hustle-bustle. The serene land with undefiled beaches and spectacular sunsets is a popular tourist attraction. While Goa is crowded, Gokarna is an extended part of Goa but with less crowd.
So, you can enjoy a day or two on the beaches, especially the Om beach is a must-visit. It's a relaxed city and a perfect place for a relaxing holiday in India. The seashell jewelry and other decorative items are worth keeping as a souvenir. Apart from visiting the place for recreational purposes, it is a pilgrimage destination too. It is the best budget tours India.
Best time to visit – October to March
8. Sikkim
Sikkim is one of the best budget tours in India. The spectacular snow-clad Himalayan mountains and gorgeous wildflowers are out of this world. You must try the steamed dumplings and noodles here. The climate is what attracts numerous tourists here. Some of the popular spots in this magical land are Gangtok, Tsomgo Lake, Nathula Pass, Yuksom, Lachung, and many more.
Though it is the second smallest city, it has plenty of things to offer you. The places in Sikkim will leave in awe. If you want to re-energize and find inner peace from your demanding schedule, then Sikkim is the best budget tours India.
Best time to visit –  March to May/ October to Nov
9. Rishikesh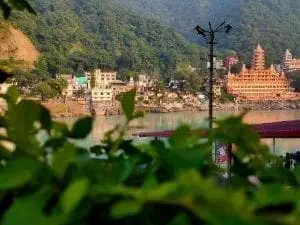 If you're an adrenaline junkie, then Rishikesh is one of the best budget tours India. While it is considered as a holy place, it offers some of the best adventure sports too. Your trip is undone if you don't experience the White River rafting on the Ganges River.
The International Yoga Festival is held every year, which is why there are plenty of Yoga centers in the town. Whether you're a thrill-seeker, a peace lover, spiritual-minded, or a blend of all the three, Rishikesh is a place of every type of person. It is worth visiting this lovely place and the best getaway to free your mind off the busy routine.
Best time to visit – September to June
10. Darjeeling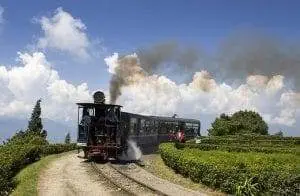 Darjeeling in West Bengal is another best budget tours India. The olive and emerald-green tea plantations are fascinating to watch. This unspoiled beauty is a popular place of interest and best known for its climate and rolling mountains. Drinking a therapeutic cup of tea and experiencing the chilly weather is something everyone would do when in Darjeeling.
It's curled up in the foothills of the Himalayas and offers some of the panoramic views which is why it is one of the most beautiful places in India. Some of the popular nearby spots are the Rock Garden, Happy Valley Tea Estate, Peace Pagoda, Tiger Hill, and much more. It is exuberant with temples and monasteries. You can enjoy a ride on the Toy Train when in Darjeeling.
Best time to visit – October to November/March to May
11. Kanyakumari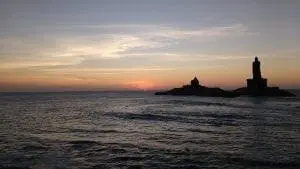 If you're someone who gets ecstatic with every sunrise and sunset, then Kanyakumari is the perfect place for you. It's known to have specific viewpoints for sunrise and sunsets and is one of the best budget tours india. It is the southernmost tip of India, and the beaches are breathtaking. Apart from that, it is known for its temples and also popular spots like waterfalls, beaches, museums, and forts.
The Kanyakumari Temple, Vivekananda Rock Memorial, Vattakottai Fort, and Thirparappu falls, are some of the famous places to visit. This magnificent place is of historic and religious importance. It is also known for the water sports and trekking areas. The Indian Ocean, Bay of Bengal, and the Arabian sea meet at a single point at Kanyakumari Beach which is the only point in the world where three oceans meet.
Best time to visit – October to February
These pocket-friendly places are a perfect weekend getaway with your loved ones. We hope you have an unforgettable trip visiting these beautiful places. Bon Voyage!