As an affiliate-driven website, Icy Tales earns from qualifying purchases.
Believe it or not, there are more haunted places in India than you can count. What's interesting is the reason that makes these places popular. Here are 10 such places in India, some famous, some unknown, tagged by the locals as haunted spots since time immemorial.
Go on, take a look and drowse yourself in a pure hair-raising experience.
10. Aleya Ghost Lights, West Bengal
Will-o-the-wisp or Jack o'Lantern is a phenomenon noticed at night, mostly around swamps and marshals. Aleya ghost lights in West Bengal is one of those places where you can see these lights. Local communities believe that such eerie nightly hovering lights may be apparitions of the ghosts of the dead fishermen. If somebody were to witness them for the first time, indeed a bone-chilling experience in the dead of night, they would probably freeze there with their tongue-tied out of fear.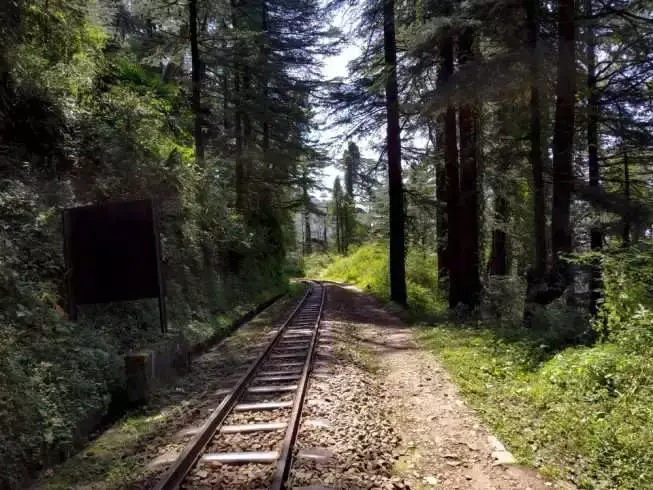 A hill station with a paranormal surrounding, could it be more eerie and exciting? Doesn't that remind you of The Hills Have Eyes? If you ever happen to take the scenic journey from Shimla to Kalka by the toy train, you'd come across Tunnel 103. It is said that a man named Colonel Barog was entrusted with the responsibility to finish the work of the tunnel in the year 1901. Still, he somehow miscalculated facts which resulted in improper work. He felt so humiliated and ashamed of himself that he committed suicide, but his spirit could never leave the tunnel.
Many people avoid the tunnel out of fear, and I suggest you too should do the same as you will definitely not be alone in there.
This is a hotel you shouldn't be checking into if you are planning a trip to Mussoorie. In the summer of 1911, a spiritualist named Francis Garnett stayed at the hotel with her friend. One night, the hotel staff found her dead body under mysterious circumstances. Later, it was revealed that she was poisoned. The murder mystery was never resolved. It is said that even today, Garnett's spirit continues to haunt the hotel.
7. Ramoji Film City, Hyderabad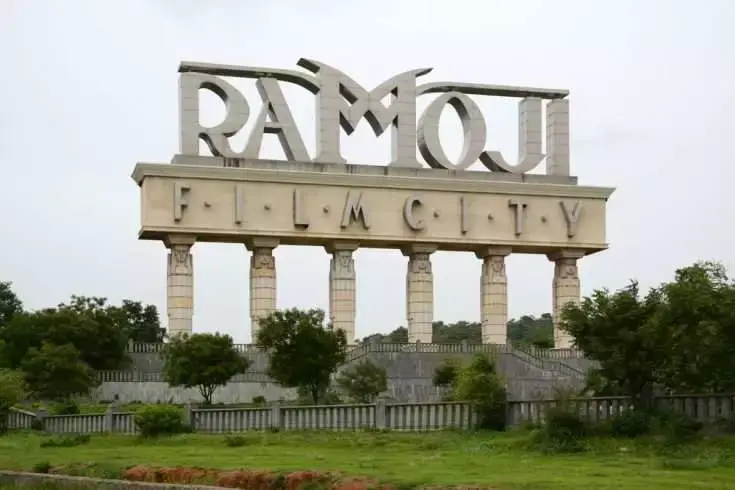 A big-ticket draw for ghost lovers, Ramoji Film City, is haunted by notorious ghosts of dead soldiers. This Film City is built on the war grounds of Nizam Sultans. Despite taking many steps to stop the hauntings, they still seem to occur regularly.
6. D'Souza Chawl-Mahim, Mumbai
There are many haunted places in Mumbai, but D'Souza Chawl has been in the news many times. A well in the D'Souza Chawl has acquired the reputation of being haunted. It is said that a woman while fetching water, fell to her death in the well. Ever since this accident, the spirit of the lady started roaming in the Chawl. "The lady of the well" has never harmed anyone, but people are advised not to go to the well at night.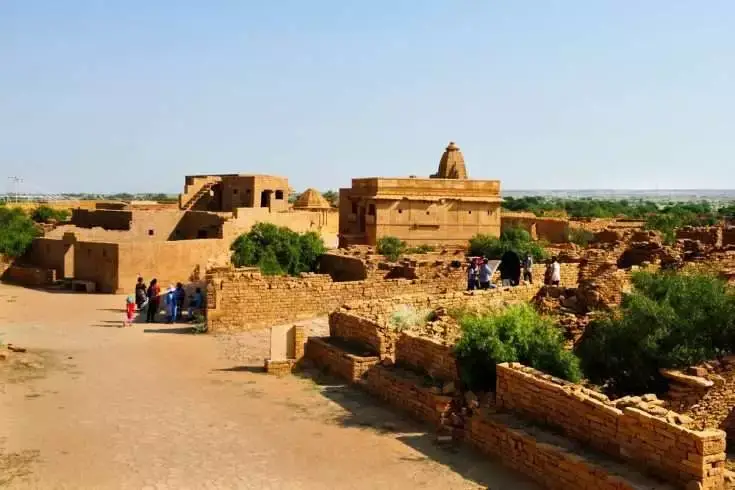 Kuldhara, an abandoned rugged land, is located at a few hours' distance from Jaisalmer, Rajasthan. The place came in the news back in the 1800s when the villagers started abandoning the place. The last villagers to leave the village were never found. To this date, the village remains barren. It is also said that the people who have tried to stay there at night have been chased away by a strange paranormal entity.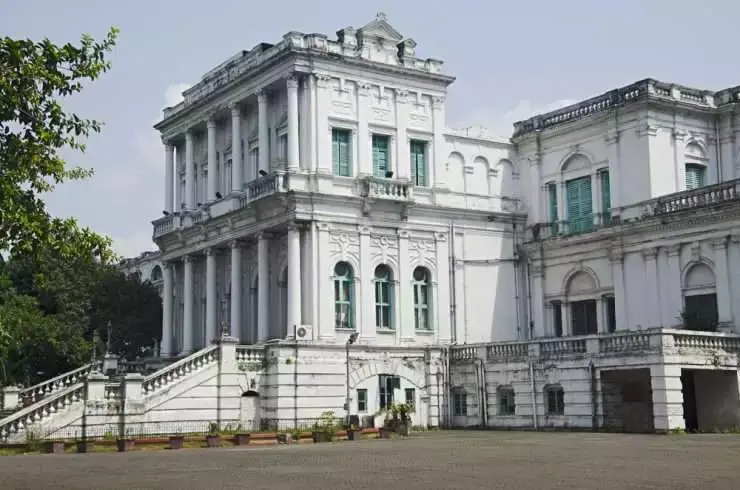 The well known National Library of Kolkata located on Belvedere Road is not only famous for its book collections; but also known as one of the most haunted houses of Kolkata. It was the residence of former Lieutenant Governor of Bengal. According to the locals, Lady Metclaffe was a stickler for cleanliness and hated if someone kept anything out of its place. Even today, if you visit the library and keep yourself busy amidst a pile of books scattered over, then you'd feel her breathe down your neck. Well, you better not ignore this; it's a tried-and-tested truth.
Welcome to Meerut's GP Block, a compound with three spacious buildings in which nobody lives. In fact, nobody has cared or perhaps dared to stay here since the 1930s. According to the people who have witnessed the abnormalities, four men were spotted drinking alcohol. Also, a woman in red was spotted by many. It is spooky because none of the witnesses could ever figure out who these people were.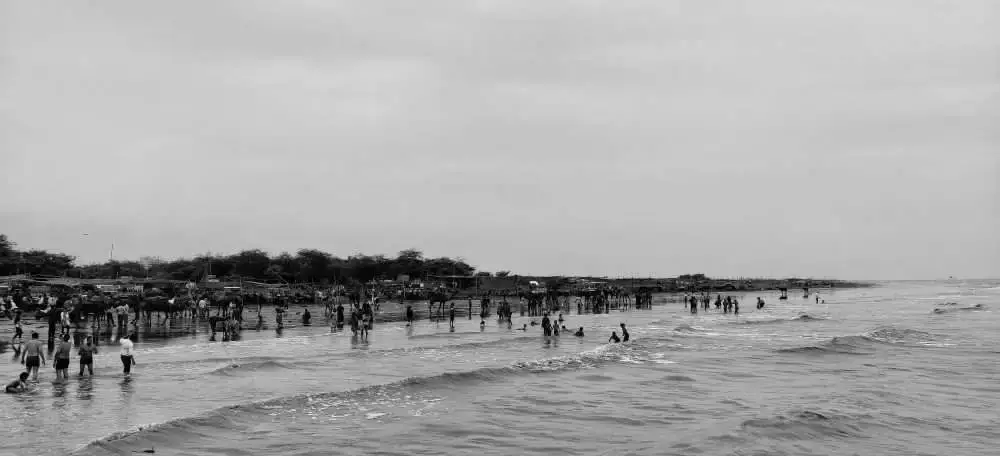 Dumas, an urban beach along the Arabian Sea located 21 km southwest of Surat City, is famous for two things- first, its black sand and the latter, it is haunted. Haunted Dumas Beach is said to have many spirits who usually walk down by the beach. Earlier, this beach was a place to burn dead bodies. Many tourists who entered this beach after sunset are still missing. When you are alone on Dumas beach at night, even the whining of dogs can scare the hell out of you.
1.Bhangarh Fort-Alwar, Rajasthan
Situated in the Alwar district of Rajasthan, the Bhangarh fort, they say, is not for the faint-hearted people. Rated as the most haunted place in the whole of India, this fort demands some nerve on your part to visit. Even the government has prohibited entry after sunset. There is only one way to know the truth of this place: to visit this place in person. So go out and figure it out yourself!
After all, who doesn't want a tinge of romance and mystery in their tales!
Note: These stories are based on internet research, Icy Tales is not responsible for the authenticity of the spookiness of these places.