Picture this, you're sitting there watching your favorite series, or you're on your way to work, and suddenly, your left eye starts fluttering. You remember your mother once telling you that it's an omen, but you can't remember if it's a positive or a negative one, and you wonder, "What does it mean when your left eye jumps?"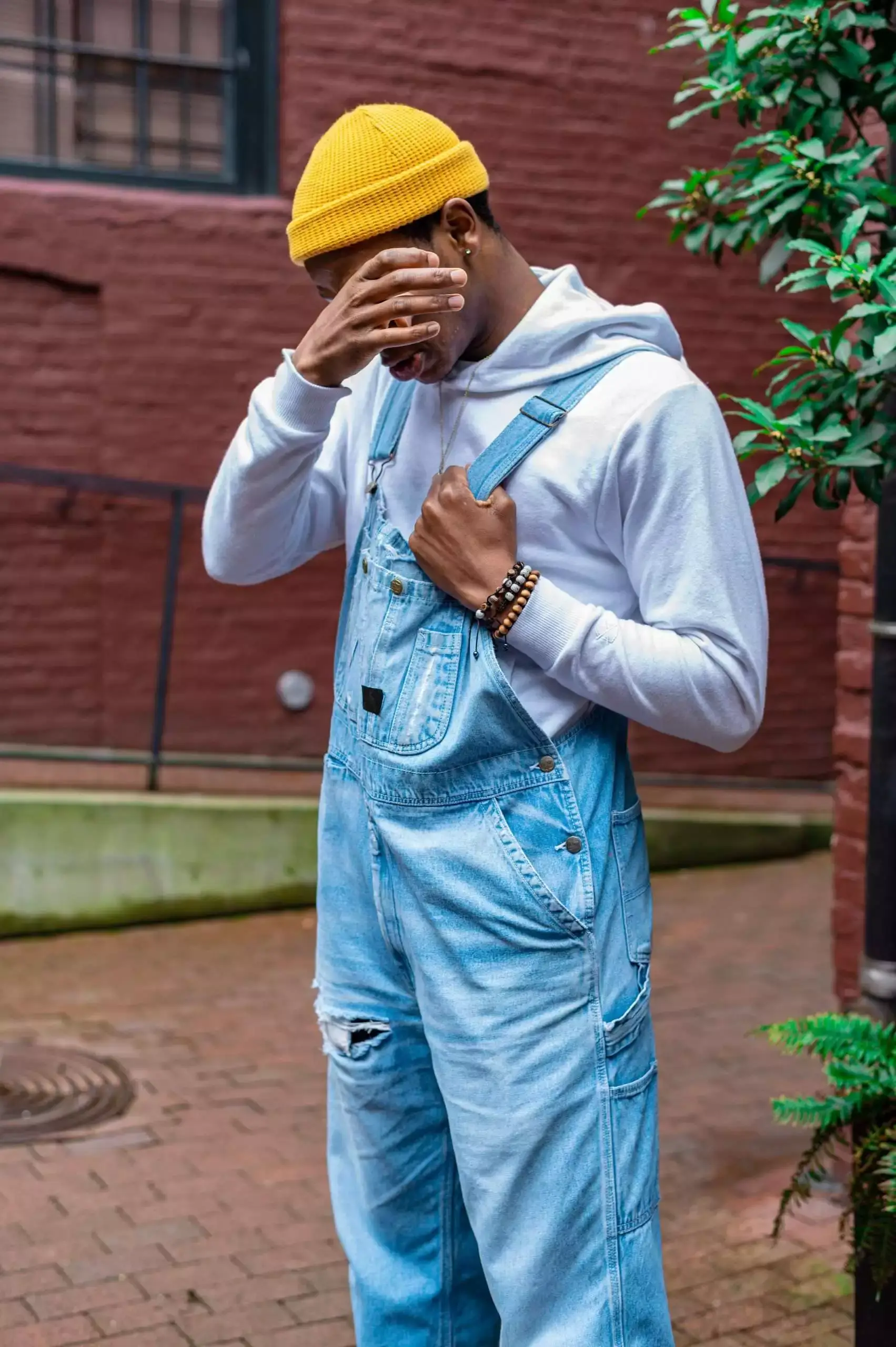 The natives of Trinidad, in the West Indies, have various superstitions and myths about eye twitching in their culture. Many of their superstitions were brought to the islands from Africa during colonialism. In local colloquial language, they call eye twitching 'eye jumping'.
Eye jumping or twitching is an involuntary spasm of the eye muscles. Though it can be irksome while it lasts, it's not usually a sign of something serious. Eye jumping can be random and may start and stop without any noticeable triggers.
1. What is Eye Twitching?
Eye jumping, also known as Ocular Myokymia, is a general term for uncontrollable spasms, tics, or twitching in the eyelid muscles that are not caused by any life-threatening medical conditions or diseases. The eyes twitch can occur randomly, lasting from a few minutes to hours to several weeks.
There is a facial muscle to open your eyelid and one to close it.  Issues with either one or both of these muscles can cause your eye to twitch, affecting the upper eyelid, lower eyelid, or both. Usually, people experience eye twitching either eye on occasion, especially when they are very tired, stressed, or have had too much caffeine. And eye-twitching is common occasionally, but it is more frequent in middle-aged or older women.
2. Why Is My Eyelid Twitching, and What Can I Do to Make It Better?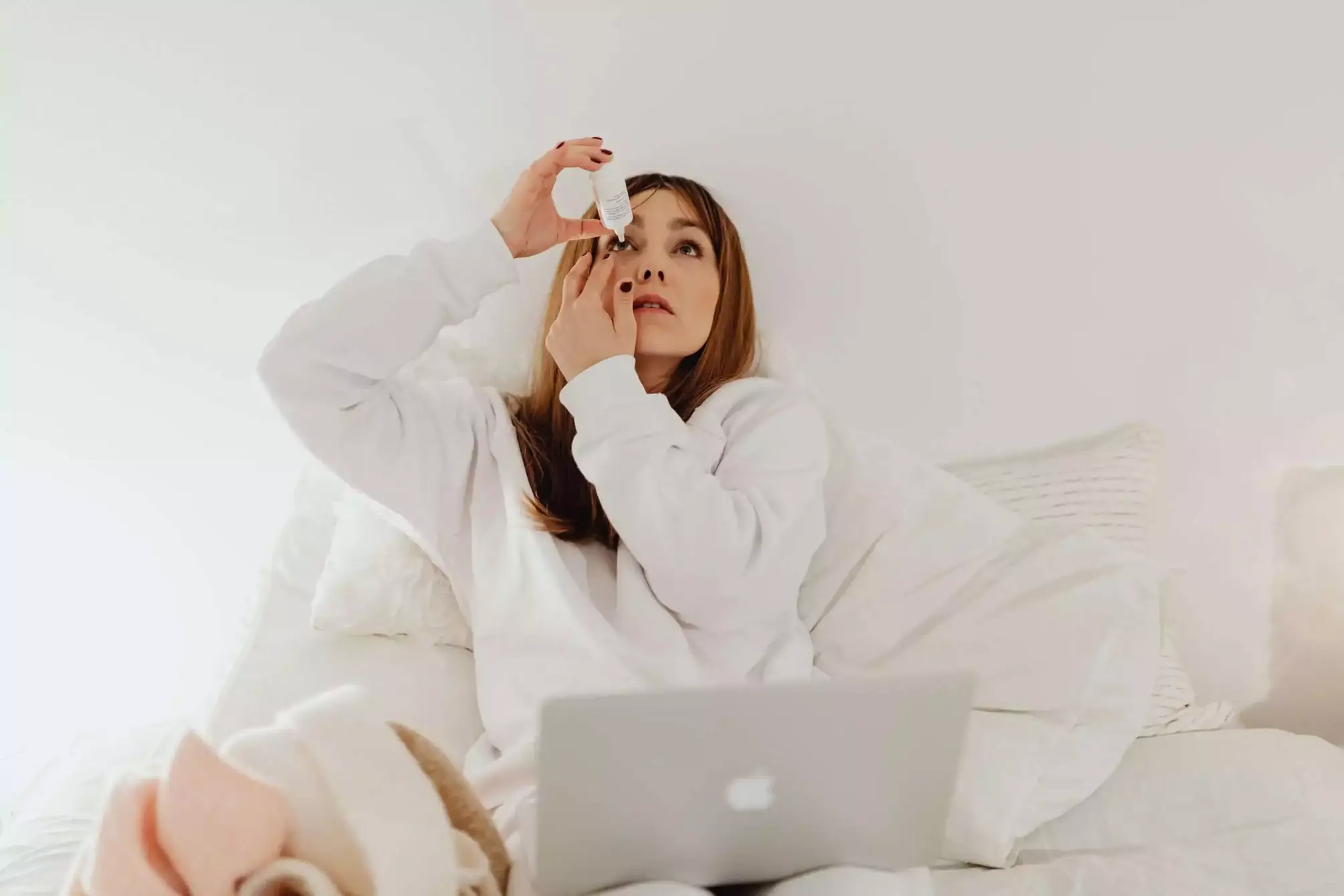 Ocular myokymia, commonly referred to as eye twitching, is a benign condition and does not cause any other problems in the body. This condition can have varying causes, such as too much stress or exhaustion. If your eye jumping is more frequent and persistent than usual, then this condition is termed Benign Essential Blepharospasm (BEB).  This occurs when both eyelids twitch at the same time. Though its causes are still unknown, researchers have theorized that genetics and the environment around a person can play a role in causing benign essential blepharospasm, as well as issues relating to a part of the brain called the basal ganglia.
Another neurological condition causing the eye muscles and other muscles on one side of the face to spasm involuntarily, which could affect blinking, eating, talking, etc., is called Hemifacial spasm. This condition results from a blood vessel touching or pulsating against the facial nerve (s). Common eye twitching is not related to either of these conditions and should be treated by a doctor.
In the case of minor eye twitching, the following are some symptoms and remedies that can be considered as an answer to "What does it mean when your left eye jumps?"
2.1. Stress
There come many instances when we can take too much stress about things. And everyone's body reacts differently to stress- some could get stress headaches, heart palpitations, or someone's eyes could start twitching as a sign of letting the body's owner know that they're taking too much stress.
Meditation, yoga, spending time with loved ones, taking frequent breaks, and decompressing are some ways you can reduce the stress that may be contributing to your eye twitches.
Check out: 7 Easy Ways to Relax after a Stressful Day
2.2. Eye Strain
If you need glasses or need to be updated, even if the changes are minor, they could strain your eyes. Minor vision problems can cause eyelid twitching since the eyes get strained due to working too hard.
Visit an eye doctor, and get your eyes checked and fitted for suitable glasses to improve that eyelid twitch.
2.3. Tiredness
Depending on how much sleep you get can be a reason for eye spasms. Lack of sleep due to any reason tires the body and the eyes out and can trigger eyelid twitches. Get more sleep, and rest your eyes during the day to help that eyelid twitch.
2.4. Dry Eyes
Lots of people experience dry eyes, which is one of the factors that could trigger eyelid spasms. These could be caused due to any number of factors like excessive use of computers, or phones, consumption of certain medications, wearing contact lenses, reading too much, old age, working with too bright lights, tiredness, stress, etc.
Take some time to rest your eyes, including no reading or using any blue-light devices. Use eye drops if your eyes dry up easily to keep them moist, and avoid eye twitches.
2.5. Too Much Caffeine
Excessive caffeine consumption can cause eye twitching. Caffeine is a stimulant; too much of it will keep you awake by overstimulating your nervous system. This will tire your body and eyes out and cause eye irritation.
Try to reduce your caffeine consumption by reducing your intake of coffee, tea, chocolates, and sodas, or go decaf instead.
2.6. Poor Nutrition
A deficit in certain nutritional elements, like magnesium, in the body can cause eyelid twitching. Consult with your doctor regarding low magnesium and other nutritional elements and incorporate magnesium or other mineral-rich foods in your diet as suggested to reduce eye twitching.
3. 5 Interesting Facts About Your Left Eye Jumping
We've all heard superstitions that if someone's left eye twitches, it could be a good or bad omen, depending on the superstition believed in their particular region. Let's look at five interesting facts and superstitions in response to the question, "What does it mean when your left eye jumps?"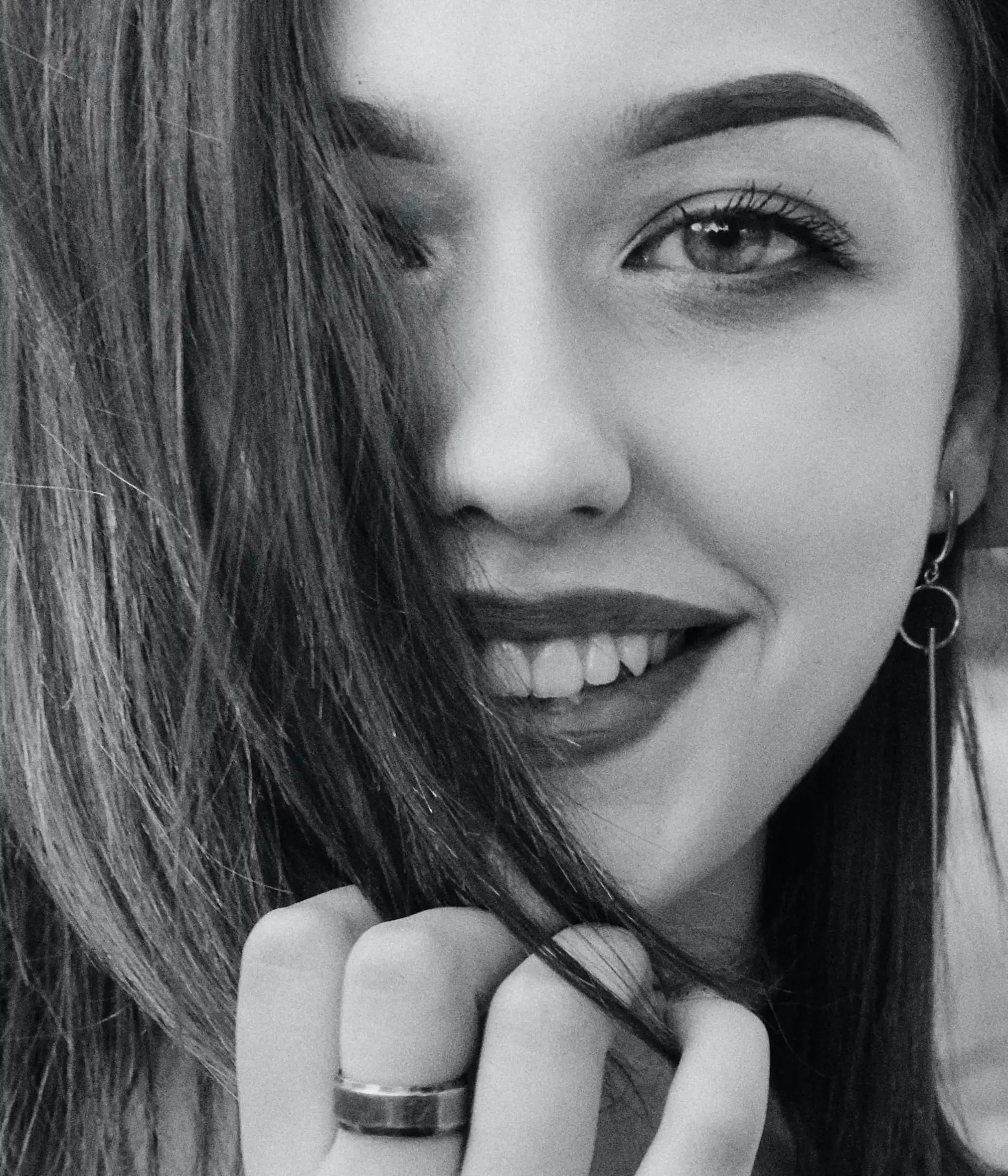 3.1. It is a good or bad omen in India depending on the Gender
In Indian astrology, a twitch in the left eye is considered a notable omen signifying a change or future events. Many superstitions surround the twitching of the eye, but they all depend upon the gender of the person whose eye is jumping.
In the case of the left eye twitching, it is considered auspicious if you are a woman but inauspicious if you are a man, and vice versa, as in, the right eye twitching signifies bad luck for a woman but good luck for a man.
3.2. Similarity of the words in Mandarin Chinese makes up for the Superstition in China
According to Chinese superstition, your left eye jumping signifies good luck, while right eye jumping is considered bad luck. This superstition is based on different meanings of similar-sounding words in Mandarin Chinese. In Mandarin, the word for 'left' sounds similar to 'money,' which could signify auspiciousness and riches. Whereas the word for 'right' and 'disaster' are similar sounding and could be a signal for bad luck.
3.3. Trinidadians Associate the Left Eye Jumping with Bad Omens
According to Trinidadians, eye jumping has different meanings depending upon the eye that is twitching. While the right eye signifies auspicious omens, the left side is not considered auspicious.
If your left eye is twitching- somebody you care about is in trouble, somebody is speaking ill of you, someone you care for is up to something behind your back, or bad news is on its way to you.
3.4. The Left Eye Twitching is Inauspicious
As per Nigerian superstitions, left-eye twitching is considered bad luck.
3.5. Certain Events are linked to your Eye Twitch in Hawaii
The left eye twitching in Hawaii signifies impending death or the arrival of a stranger in the family. The right eye twitching indicates the impending birth of a child in the family.
As we addressed the question, "What does it mean when your left eye jumps?" We see medical research has not yet been able to find the exact causes of eye twitching. However, factors like dry eye, stress, poor nutrition, etc., are believed to play a part in causing eye twitches.
However, the science of superstition has several myths centered on eye-twitching with their explanations and indicators for eye-twitching. Each region and religion has different beliefs regarding eye twitching depending upon aspects like gender, time of the day, word meanings, etc. But the most important point to remember about eye twitching is that it's generally not serious and goes away on its own after a while.
Also check out, https://icytales.com/28-interesting-facts-about-the-nervous-system/