You already know that India is rich in culture but do you know what language do Indians speak? I bet you wouldn't have expected what is there below!
India is undoubtedly the hub of culture and diversity, with nearly 1.3 billion. Dating back to the history of this beautiful country, India has achieved a name for itself in terms of upholding its roots and diversity.
Just like the heritage and architecture of the country, the languages spoken in India have also been highly regarded for their profound goodness. Great professors and other dignitaries have also appreciated the large-scale linguistic diversity in the country.
Have you ever wondered what language do Indians speak? If you did, below are some jaw-dropping facts that are sure to keep you stunned.
So head down to find out about the lingua franca of India.
History of languages in India
The roots of languages spoken date back to centuries old. Back in those days, the Indian subcontinent was divided into two, North India and South India. Unlike today, it was just two sectors of the country.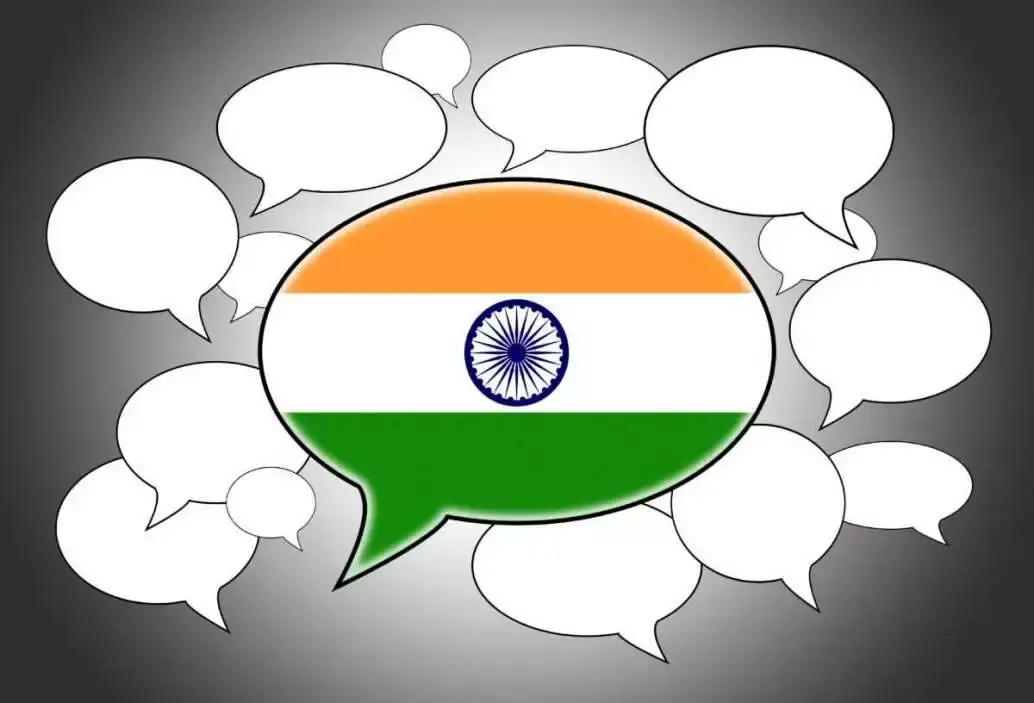 This was further divided into the Dravidian language family and the Indo-Aryan language family. The languages under the Dravidian Family were Tamil, Telugu, Tulu, Malayalam, and Kannada.
These languages most likely existed in 600 BCE. Although there were more languages, these five were the most widely spoken languages back then.
The Indo-Aryan languages saw a great revolution that paved the way for the Parsi language to pave its way into the picture.
The other Indian languages popular back then were the Hindustani language, Sanskrit (Devanagari script), Hindi, and Persian. Urdu came into existence with the entrance of the Mughals, which happened quite a long time after the Aryan advent.
What Language Do Indians Speak: Indian languages spoken today
Owing to the mass development that India has seen, the number of languages spoken has increased. Some of the languages of India belong to other countries, but they have paved a way to create an everlasting impact in India.
Today there are close to 500 written languages recognized by the Indian government. However, only 22 have been recognized as official languages on the speech front.
The 22 spoken languages in India
These 22 languages are widely spoken in many states across the country. Please read below to find out what these languages are and uncover some epic facts about them.
1.HINDI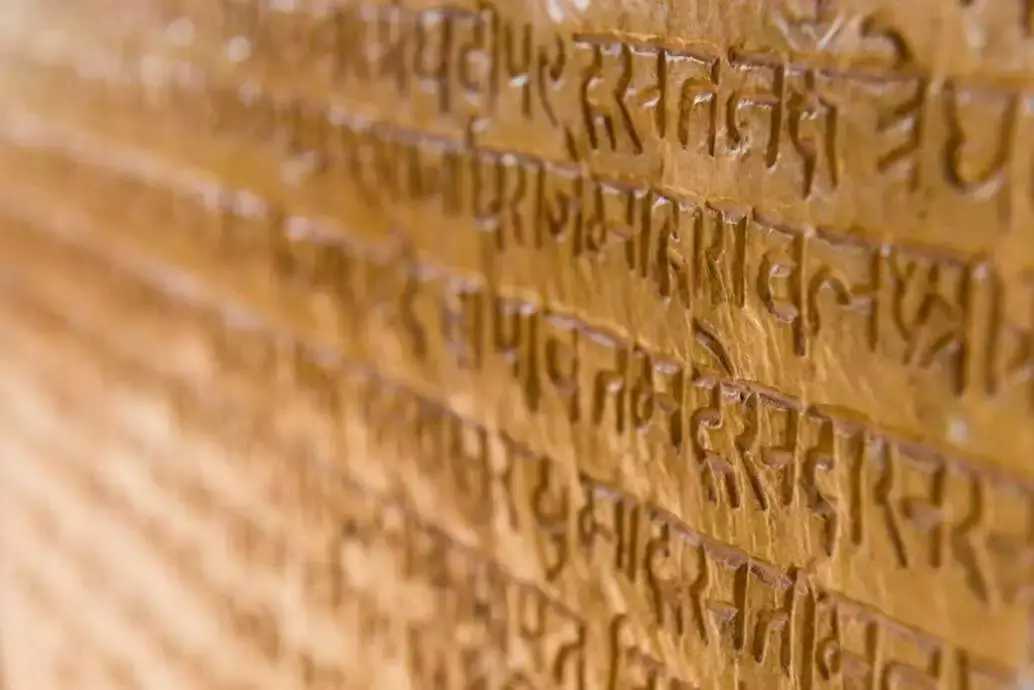 Hindi in the Devanagari Script was announced to be the official language of India according to the Indian Constitution in the year 1950.
Some say it is the national language, but it's wrong; it is the official language of India. Though it was originated during the Indo-Aryan era, today, many people speak Hindi as their mother tongue.
The 'Hindi belt' is the 9 states in North India: Bihar, Madhya Pradesh, Chhattisgarh, Himachal Pradesh, Jharkhand, Haryana Uttar Pradesh, Rajasthan, and New Delhi. It is also termed as Hindi Patti or the Hindi heartland where the states belong to the Hindi language family.
The similarity of Hindi with Urdu can also be one reason why Hindi is the commonly spoken language of the country that nearly 40 percent of Indians speak. It is also the 4th largest spoken language in the world.
2. BENGALI
Bengali or Bangla (as per the Indo-Aryan era) is India's second-largest spoken language. It is believed that during the partition of Bengal and Bangladesh, the Bengali language was used as a medium to communicate.
More than that of India and West Bengal, it is a fact that close to 98 percent of people in Bangladesh speak Bengali as their home language. It is commonly spoken in the northern and northeastern belts of India.
Some of India's most renowned poets and authors have their origin from West Bengal and used the Bengali language to establish themselves. Some of them are Bankim Chandra Chatterjee and Rabindranath Tagore, to name a few.
FUN FACT – The Indian National Anthem 'Jana Gana Mana' was originally written in Bengali during the West Bengal Partition.
3. TAMIL
Tamil has proven to be one of the oldest surviving languages in India, both in speech and written format. It is a widely spoken language in Tamil Nadu and Pondicherry.
It is a classical language spoken by nearly 70 million people all over India. Although it is one of the primary languages in South India, it has carved a great history in terms of most developing classical languages in the country.
It is also spoken as a minority language in many other South Indian states.
It is the official language of Tamil Nadu where the second official language is English.
4. URDU
Urdu came into India with the advent of the Mughals and Persians. It is dated to centuries old and goes back to being a foreign language before entering India and converting into one of the local languages.
It is also known as Lashkari in many states and is spoken by close to 50 million Indians. It has been officialized in various states like Delhi and Telangana.
5. SANSKRIT
Although Sanskrit has not received a great response in terms of speech in India, it is believed that Sanskrit is the head of most other language families, as their scripts have been derived from Sanskrit.
It is considered the primary language for the Hindu community despite significantly fewer speakers communicating in this language. Various religious scriptures and historical books of different communities have Sanskrit as their mode of scriptures.
Uttarakhand has considered this as an official language of the state. Many inscriptions and other scripts owing to the Brahmi community have been done through Sanskrit.
6. MARATHI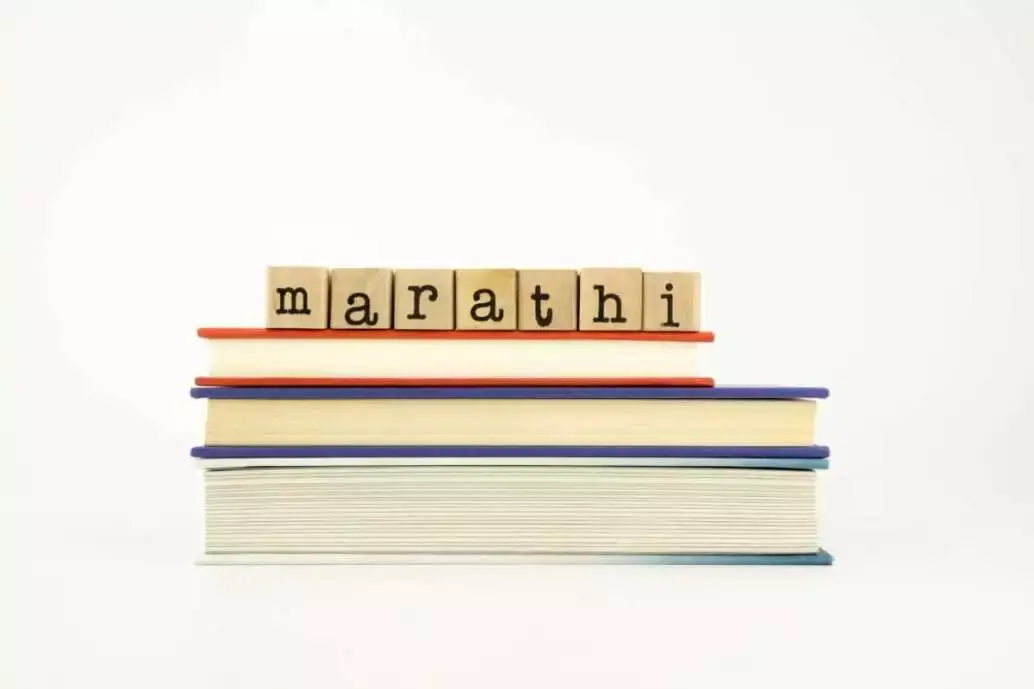 The Marathi language has established itself in the Western part of India by being the most sought-after language spoken in both Maharashtra and Goa.
It is an Indo-Aryan language that roots back in the times when kings and rulers rule India. Many authors have compiled their doings in Marathi script, which is why it is the hub of great literature in India among other language families in India.
7. GUJARATI
The Gujarati language has close to 40 million speakers across India. It belongs to the families and is one of the Indo-European languages to exist to date.
Though it is predominantly spoken in Gujarat, other places like Daman and Diu have also considered Gujarati an official communication mode. It is the 20th largest spoken language on this earth. Apart from this, many religious communities also have adopted Gujarati as their mother tongue.
Many people also look up Gujarati literary tradition. Mahatma Gandhi, known as the 'Father of the Nation' in India, was also born in Gujarat and was one of the first language speakers to speak during the British tenure.
8. ASSAMESE
The official language of the North-eastern Assam, the Assamese language, is a language spoken on a large scale. It was first spoken in the 7th Century and has continued to uphold the tradition.
It has many typographic ligatures and follows the system of using scriptures in the language. It is also known as Asamiya in some old cities and is the most widely spoken language.
9. DOGRI
This is an ancient Indian language that Jammu and Kashmir speak. It has been popularized in the Northern sector of India in recent times.
The Dogras were a western Pahari group that lived in the mountains of Kashmir long ago. It is believed that the Dogri language evolved from this group of people.
Although the speakers are fewer, it is a popular language spoken all over North India. Many schools in North India have offered this as a second language in education.
10. TELUGU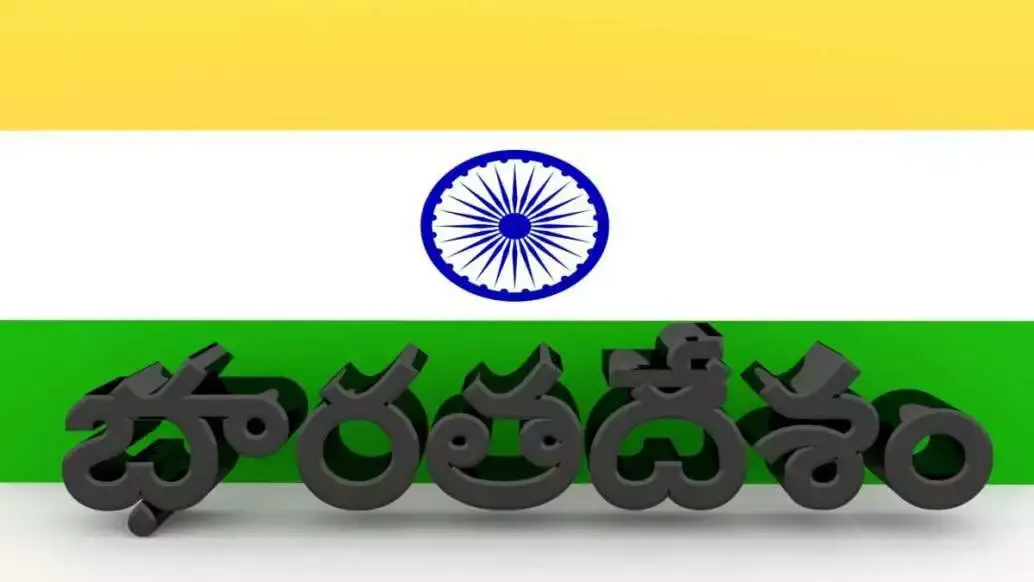 Telugu is one of the most popular languages spoken in Andhra Pradesh and South Indian states. It is the 4th largest native language in the country.
It is also a mother tongue for the unversed for many states like Telangana and Andaman and the Nicobar Islands.
It is believed to have been an old classical language evolving with time. It has nearly 80 million speakers in India and around the world.
11. SANTHALI
This is an old surviving language that follows the ancient Ol Chiki script. People also call it Santal in many states.
It is believed that it evolved from a tribe called Munda, which belonged early. Even though it is not one of the most spoken languages in the country, today, it is spoken in states like Assam, Bihar, Jharkhand, and Tripura.
12. PUNJABI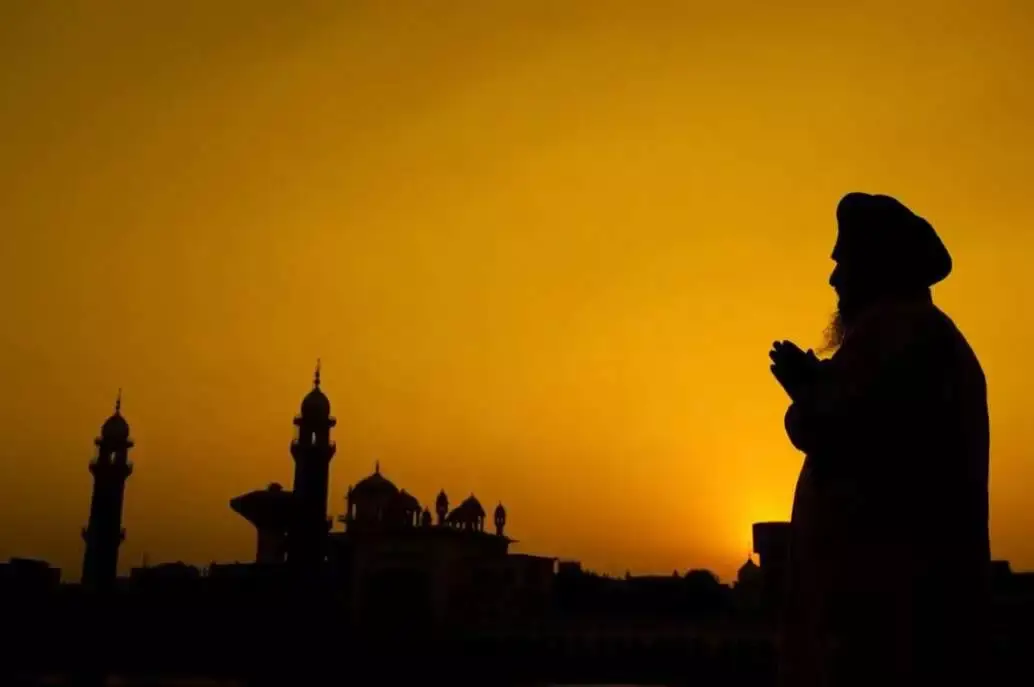 Punjabi is the first language discovered in Punjab, and it continues to be a sought-after language even today. It is the regional language of Punjab and many other neighboring countries.
It is the 11th most spoken language in India, with nearly 33 million speakers in India. In north-western India, Punjabi is spoken by many people and localities.
It is a fact that Pakistan, which was once a part of the Punjab province in India, also speaks Punjabi as their local language.
People say that Punjabi is a very fun-loving language, so try it!
13. NEPALI
You may be thinking, Nepal isn't even a part of India! But for the unversed, Nepali has been recognized by India, and it is a dominant language in Eastern and North-Eastern India.
Even though it is not one of the major languages in the country, it has about 3 million speakers. Local people of Darjeeling and other neighboring districts of Nepal consider this as their lingua franca.
14. SINDHI
Sindhi is a common language to India and its sisters. It is the native tongue of states like Gujarat and Madhya Pradesh.
Many small groups have also adopted Sindhi as their new language to uphold the same beauty.
Among some of the languages of India, Sindhi has been an everlasting language that has not yet achieved the official status but is one of the scheduled languages.
15. MALAYALAM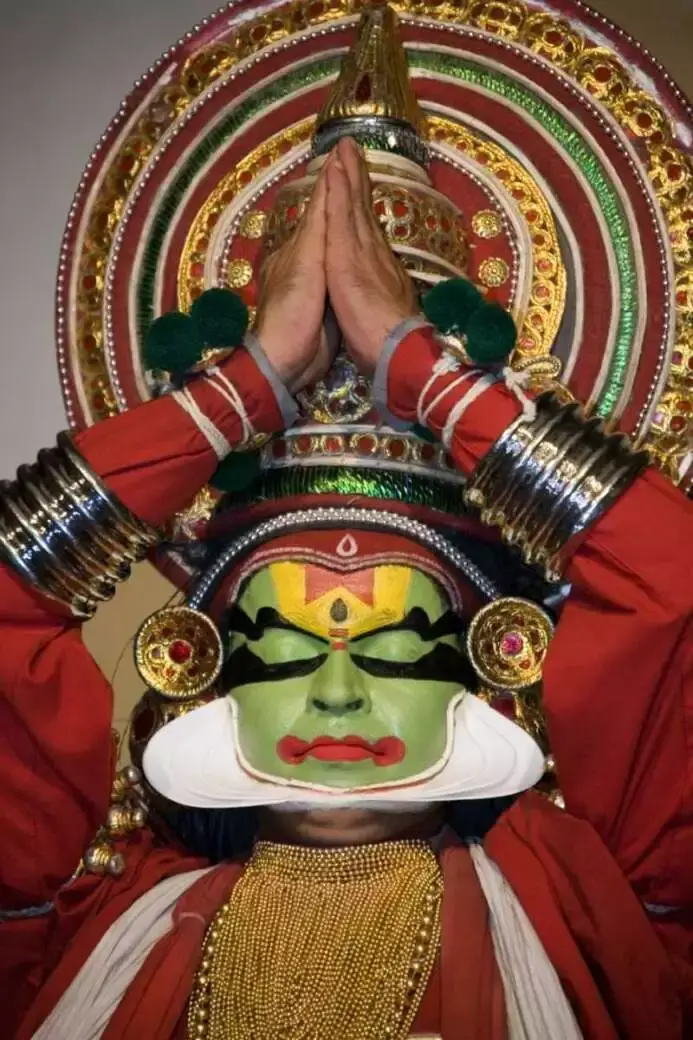 Unlike most Indian languages, Malayalam is considered a beautiful language with an in-depth meaning of words. It is widely spoken in Kerala and Lakshadweep to signify the same.
Malayalam is one of the Dravidian languages spoken in India to date. It is one of the existing native languages with many language speakers in Southern India.
Many gulf countries have also adopted it to glorify the beauty of the language.
16. MANIPURI
The language, which is spoken natively in Manipur, has carved a name for itself in getting uncovered in Assam and Tripura.
It is believed to have been originated and have Indo Tibetan roots to get itself inside India. It is spoken by over 1 million people in India and is one of the primary languages spoken in small villages up the north.
UNESCO has recognized it as one of the world's indigenous languages, still preserved.
17. ODIA
Even today, a classical language predominant in Indian societies, Odia has been upheld magnificently.
The central government has recognized Odia as a scheduled language of India, with the Odisha calling it their official state language. It evolved during the Indo-Aryan era and has close to 33 million native speakers.
18. MAITHILI
Maithili is a language adopted from the beginning of the Indo-Iranian era.
Not just popularized in India, this language is the second largest language spoken in Nepal too! It has 50 million native speakers worldwide and is spoken in states like Bihar and Jharkhand.
19. KONKANI
A word derived keeping in mind the Konkan Coast of western India, Konkani is a language that is believed to have first been used by fishers across coastal areas.
Goa officialized this language, and it is also a widely spoken minority language in many states of India. Konkani also has a number of dialects that are preserved and researched.
20. KANNADA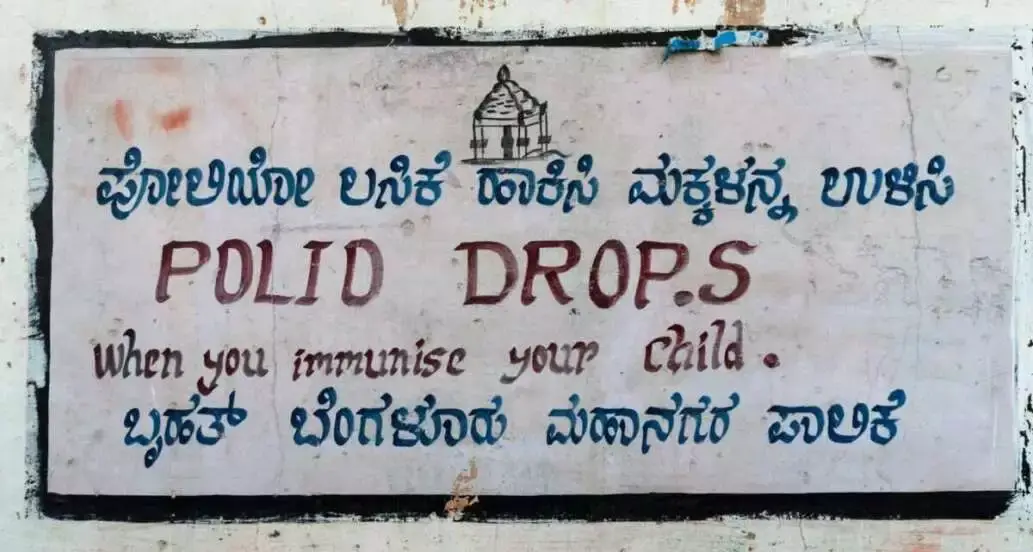 A part of all the Dravidian languages, Kannada is one of the most happening classical languages spoken all over India. As they call themselves, Kannadigas have been able to create a large impact with the help of conversing in Kannada.
It is the own official language of the Karnataka state, and it is also one of the most versatile South Indian languages.
21. BODO
Bodo is a Sino-Tibetan language that is native to North-East India. It is extremely popular in Assam and Bengal, with nearly 1.5 million speakers.
It underwent various changes and went through the Devanagari, Latin, and then Assamese script to process itself.
22. KASHMIRI
As the name says, the local people of Kashmir converse in the language Kashmiri. It is the official language of the Jammu and Kashmir territory.
People say that it is a very interesting language to learn because it is like the grammar system of most other foreign languages.
Other Non-Scheduled Languages
Just because a language is not a scheduled one or is recognized doesn't mean the others don't make the mark.
There are a number of non-scheduled languages spoken in the country. These are indeed languages of India, but they are not considered scheduled, owing to various reasons.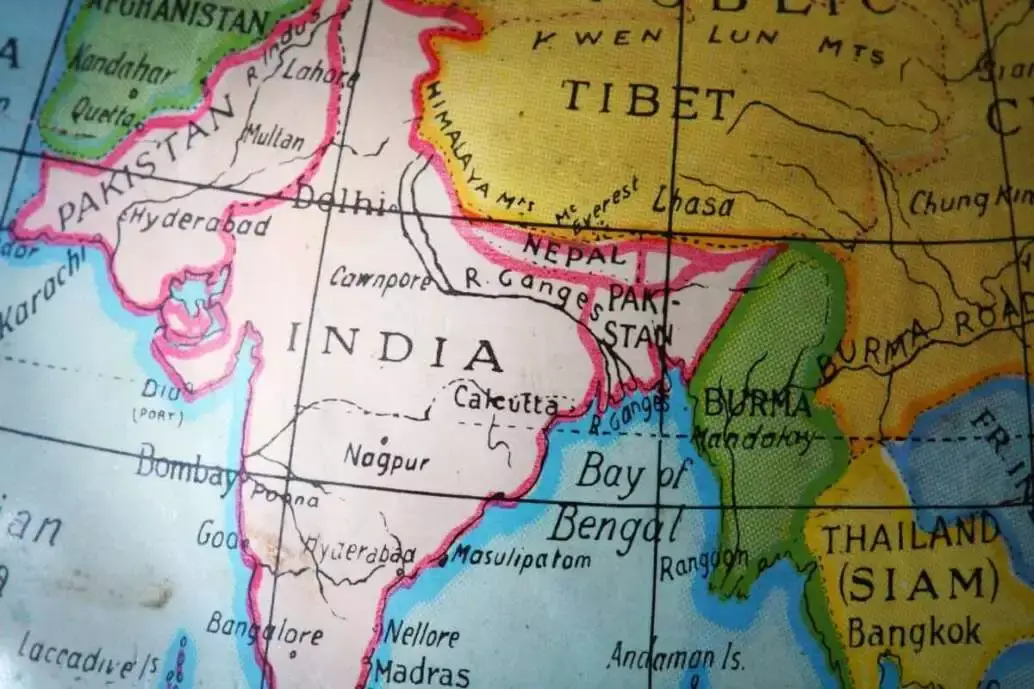 The several languages that come under the non scheduled language are;
Mundari
Kharia
Korku
Ho
Savara
Mikir
Dafla
Lepcha
Khasi
Bhumji
Murmi
Naga
Above are 12 of the languages that are considered non-scheduled. Many other languages are not added to the list, but they make up India's linguistic diversity.
Why is English language not a scheduled language in India?
Although, many may question why the English language is not included in the above list. English has been termed as the second official language in the country and many states like Tamil Nadu across the country.
English is considered merely a mode of communication in India but has not been stated as a scheduled language. The Indian constitution has used English as an official language to converse in the parliament, but it is not considered a regional language in any state.
Many Indians converse in English even today.
Though it has been opposed by many, English continues to be both a formal and informal mode of communication in India.
Above were some cool facts and information about languages in India. I bet you didn't know that this question would have such a big answer! It is indeed what it is.
Language is intended to bind people and bring a sense of family.
In some cases, language is used as a barrier to bring down people and get the worst out of them. This doesn't seem right, as we should learn to appreciate the beauty of every language and apprehend them.
India is known for its excellence in many fields such as sports, food, movies, dance, and culture. But what adds more to its beauty is the diversity of languages and people.
The country is also home to some exotic and ancient languages which are yet to be uncovered.
Who would have ever thought that a country exists with 1.3 billion people and more than 100 languages -So amazingly unique.
So the next time you pack your bags to visit India, make sure you have a checklist of all these languages, else you're going to have a pretty hard time!
See you soon!