Not after a week we had thought Chennai was recovering from the floods.
Schools, colleges and other sectors were functioning normal again there was a continuous 24 hours torrential rainfall on December 1st 2015. Chennai and its surrounding districts were the victims of rain 11 worst nightmares Chennai faced after the heavy downpour
These are the issues North… oops National Media never covers.
When many states of Tamil Nadu were facing hell National media was arguing about what Aamir Khan's wife said. Not after a week we had thought Chennai was recovering from the floods. Schools, colleges and other sectors were functioning again there was a continuous 24 hours heavy rainfall on Dec 1st 2015. Chennai and its surrounding districts were the victims of rain again. This was a black day in the history.
1. Shortage or no Food supply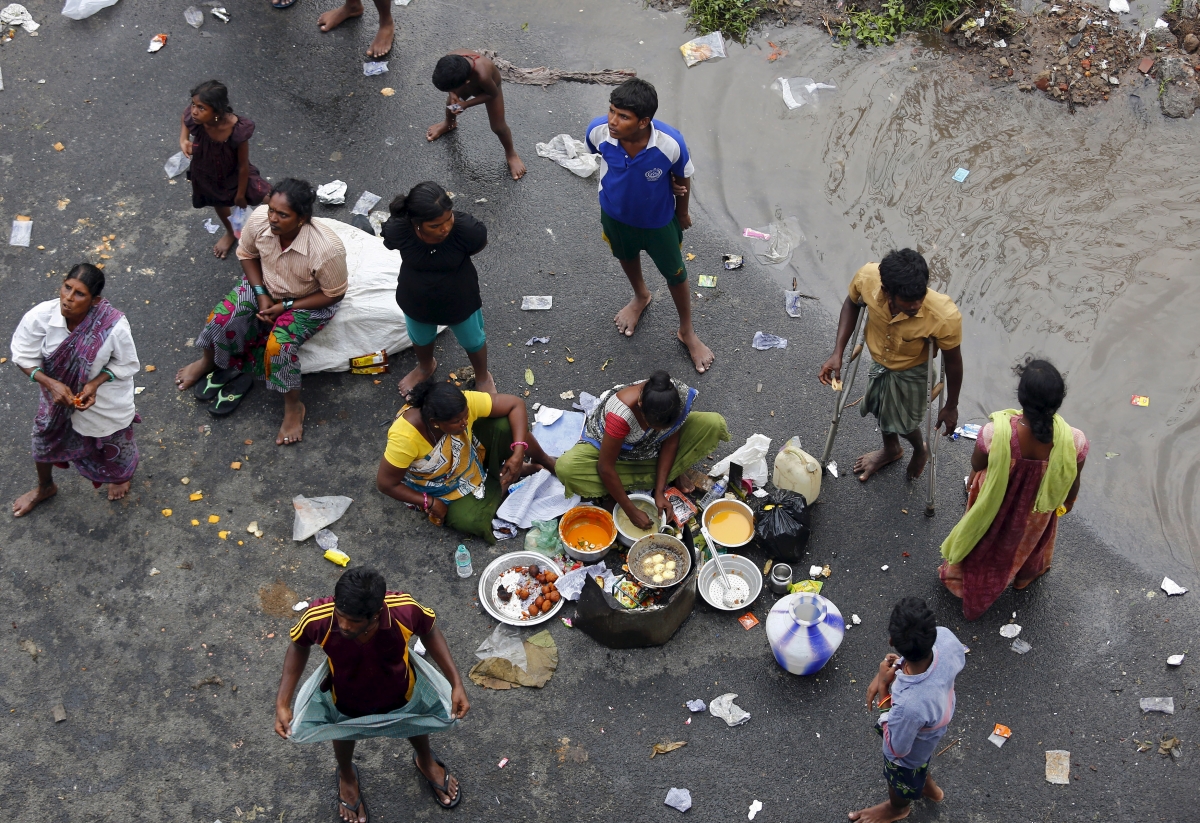 As the water were logged in the streets was above the knee-level people were left with no choice. Shops and hotels were already sinking. Those who had the stock of provisions and grocery survived but only for a few days. People were left with nothing but hope and waiting for rescue teams to arrive. Aftermath: There was a drastic increase in the prices of vegetables and other groceries.
2. Shutdown of power supply.
Nobody is to be blamed now. TNEB had cut the electricity supply for concern and safety of people. This left people disconnected. All the electronic gadgets drained out. People who were dependant on electronic cooking (induction stove, microwave oven) especially boarding students and employees were left starving. Inverters and UPS lasted only for few days.
3. Roads blocked, clueless traffic.
Vehicles were struck, roads were jam-packed, nowhere to move they had to spend an entire night in their vehicles due to the unexpected downpour. Traffic couldn't be diverted due to broken trees, fallen electric poles and damaged roads and its delay created commotion. One couldn't even leave his vehicle and walk home. They were left with no water or food supply. Only the boats and ferry service were able to commute.
4. Poor networks, people disconnected.
Even when there was occasional power supply. The mobile phones had poor signal and couldn't even call for help. People couldn't even get NEWS about the latest warnings about the weather. Supply of newspapers were also stopped in some places.
5. Monetary breakdown.
ATMs and State Banks were not functioning due to nil power supply and disconnection of BSNL and other communication networks. People found it hard to even survive.
6. Houses filled with water.
As the lakes were overflowed and the Dams were opened, the houses and streets were logged with water. The sanitation water was mixed up too. There was no hope for hygiene. People and kids fell sick quickly as there was unclean water everywhere.
7. Schools and colleges shut down.
The only happy souls were the school children as they had a month long holiday (we must also remember that their Diwali dreams were spoilt) Colleges were declared holiday too for the safety of students. The exams were postponed which created disrupt in the schedule and the helpless students were constantly checking for updates about the exams. Schools and College management have no clue how to cope up with the syllabus.
8. Public transportation at halt.
Buses and trains, both National and sub-urban were cancelled. Passengers who were on-board had to wait helplessly until the emergency measures were taken. People were not even able to go to safer places.
9. Employees were clueless.
Unlike schools and colleges. Many IT, MNCs, industries and other concerns forced their employees to come to work despite all the odds. Without any transportation facilities and commotion at their home employees found it hard.
10. Animals were also victims.
Street dogs, cattle and other pet animals were left stranded by their owners and were left with no shelter or food. Few were intelligent enough to reach high places and waited for days for rescue.
11. Water water everywhere not a drop to drink
When the whole city was sinking, people yet had no consumable water to quench their thirst. Metro water had stopped its supply due to the damage in pipes, nil electric supply and the mixing of impure water. Water cans could only provide a day of supply.
This was the state of Chennai before the rescue team arrived. Thanks to everyone who came forward to help and all the rescue teams from Navy to NGOs. This is the first such disastrous rain we've witnessed and let this also be the last. Let's pray that Tamil Nadu and its people will recover soon.
Again. This was a black day in history.