As an affiliate-driven website, Icy Tales earns from qualifying purchases.
Stress is a very common term that humans are found to be using regularly. But what is stress and what are the facts about stress that one needs to know? Stress is the body's natural reaction to changes, resulting in physical, emotional, and cognitive reactions.
Stress is a regular human feeling that everyone experiences irrespective of their age at some time in their life. In truth, our body is built to recognize and respond to stress. Your body develops physical and mental reactions in response to changes or difficulties that are stress factors. That's what stress is.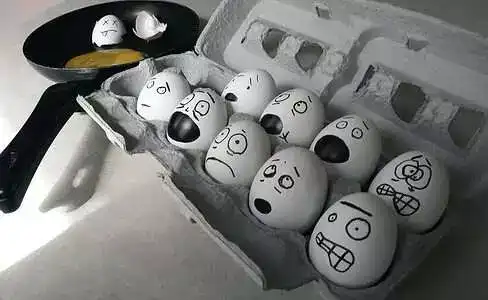 Your body's reaction to stress assists it in adapting to new surroundings. Stress response may be beneficial in that it keeps us attentive, focused, and prepared to escape danger. A stress reaction, for example, may help you remain awake longer if you have an important test coming up. However, when, stress persists without reprieve or moments of relaxation, it becomes a problem. While the effects of stress help you escape danger or meet a deadline, it can be beneficial. However, stress, on the other hand, can be problematic to your health if it persists for a long period.
Types of Stress
Stress is a common occurrence. There are two sorts of stress: Acute and Chronic stress.
This is a temporary source of stress that will pass fast. When you slam on the brakes, quarrel with your spouse, or ski down a steep hill, you feel it. It supports you in handling a potentially risky situation. It might also happen if you try something new or intriguing. At some point in their lives, everyone experiences acute stress irrespective of their age.
This is a type of stress that persists for an extended period. If you have money troubles, an unpleasant marriage, or employment problems, you may be suffering from chronic stress. Any type of stress that lasts for weeks or months is referred to as chronic stress. Chronic stress might become such a regular part of your daily life that you do not consider as a matter of concern. Stress may lead to health problems if you don't learn to control it.
Learning more about stress and some of the elements that may contribute to it. Analyzing the symptoms and causes of stress might aid in its treatment.
Facts About Stress
Here are some interesting facts about stress that you may not be aware of.
1. Stress is the hormonal response of the body
The hypothalamus, a region of your brain, is at the root of this response. The hypothalamus transmits messages throughout your neurological system and to your kidneys when you're stressed.
Your kidneys then release stress chemicals as a result. Adrenaline and cortisol are two such hormones.
2. Stress affects women more than it does males.
In comparison to their male counterparts, women are more prone to show bodily indicators of stress.
This isn't to say that guys are immune to stress. Men, on the other hand, are more inclined to try to avoid the stress and show no evidence.
3. You may be nervous as a result of your stress
Your fingers may tremble, and your body may feel unsteady. Dizziness is a common side effect. Adrenaline, for example, may generate a burst of restless energy throughout your body, and these effects are connected to hormone releases.
4. Stress affects your body temperature
An increase in blood pressure causes this. When you're nervous, such as when you have to deliver a presentation, you may become overheated and sweat profusely.
5. Stress causes digestive problems
Stress may cause diarrhea, stomach distress, and excessive urination by causing your digestive system to go wacky.
6. One may find it difficult to breathe due to stress
Shortness of breath is a prevalent symptom in those who are stressed, and it can lead to anxiousness or more commonly reference an anxiety attack.
When someone with social anxiety is confronted with stressful events, they often experience shortness of breath. Respiratory problems are caused by tension in your breathing muscles. Your shortness of breath may worsen as your muscles get more exhausted. This can result in a panic attack in severe circumstances.
7. Stress can impact your mental performance
Your nervous system is under chemical changes when you are stressed. Stress can make you feel worried, irritated, or sad, in addition to interfering with natural sleep habits. Stress can also impair your ability to focus, make judgments, and even cause you to forget things. Your mental performance degrades when you have a hectic schedule.
8. Stress causes headaches
Muscle tension that is caused due to stress might result in headaches. It also causes your body to emit specific chemicals, which might cause migraines in certain people. If you suffer from medically reviewed migraines, you may notice that you have more headaches during stressful periods.
Eat frequently, drink lots of water, and try some of our favorite breathing techniques to stay relaxed throughout the day to reduce your risk of headaches.
9. Increased stress levels lead to muscular aches and tightness
Extreme stress causes your muscles to tighten up. This is a natural defense mechanism that protects your body from injury. When muscular tension is maintained for an extended amount of time, it can cause tightness, knots, and discomfort.
Massage is one of the most effective ways to fight stress since it gives both physical and mental calm.
10. Stress affects every person differently
Stress manifests itself in a variety of ways, and not everyone experiences stress in the same way. Some people experience emotional symptoms like concern, restlessness, and irritation, whilst others are more impacted by physical symptoms like headaches, muscular tension, and digestive problems.
11. Stress can be experienced by anyone
Every year, millions of people see their doctors for mental health difficulties, with stress being one of the primary causes. Money, work, and relationships are the most prevalent sources of stress. Working adults are the most commonly afflicted, however, stress may affect everyone, from older adults to even children and animals.
Children might fail to express their mental health issues but more often even children experience stress and are found to have behavioral symptoms like agitated mood or being sad or are found to be crying without any reason.
12. Stress is one of the leading causes of the messed up menstrual cycle
Yes, you read that right. Stress levels impact your hormones which indirectly affects your menstrual cycle as well.
13. Chronic stress leads to substance use and abuse
People who experience more stress and are unable to cope with stress are more prone to consume cigarettes and abuse drugs and alcohol. Using substances used to relieve stress might lead to other health issues.
14. Chronic stress levels lead to obesity or weight gain issues
Cortisol production from the adrenal glands above the kidneys when too high might cause fat gain. Excess weight can also be caused by stress-related eating behaviors, such as consuming junk food or binge eating.
15. Past Traumatic experience causes stress in later stages of life
This might be a flashback or a more substantial recall of a stressful incident associated with Post Traumatic Stress Disorder (PTSD). Women are three times as likely as males to suffer from PTSD.
16. Your genes can influence how you deal with stress.
You could have the same experience as your parents or a relative if you have family members who have hyperactive stress reactions.
17. Lack of proper nutrition causes high-stress levels
Excess fat, sugar, and salt cause inflammation when you eat a lot of junk or processed meals.
An unhealthy lifestyle and poor diet also result in you having stress as it causes nutritional and hormonal imbalance.
18. Lack of exercise induces stress
Stress is also one of the leading causes of declining physical health. If you are stressed, it's more common for you to feel overwhelmed, burn out, lost productivity, have low energy levels, and always be tired.
Exercise not only benefits your heart but also aids in the production of serotonin in your brain. This brain chemical can help you have a positive attitude toward stress while also preventing anxiety and other depression-causing elements.
19. Stress levels negatively affect the reproductive system
Stress is one of the factors behind lower sperm count. In some cases, stress is also related to impotence.
In the case of women, irregular periods or painful cramps are a few of the adverse effects of stress.
20. Chronic stress causes hair loss
If you feel stressed in your everyday life, chances are that you are suffering from chronic stress.
Chronic stress triggers Telogen Effluvium, a scalp disorder that leads to concerns like hair loss or hair fall.
21. Stress is a leading cause of heart disease
Nowadays the lifestyle of young people is pretty stressful. They feel anxious, do not have enough time for regular exercise, and have unhealthy eating habits.
These unhealthy patterns have an adverse effect and eventually cause heart disease. Abnormal heartbeats and chest pain are some symptoms that people complain of when they feel stressed.
22. Increase in stress level might worsen your ulcer
Although stress may not cause ulcers directly, it can worsen any ulcers you previously had.
23. Stress level puts you at risk of Type 2 Diabetes
Stress is linked to cortisol production, which can raise blood glucose (sugar) levels.
24. Stress affects your immune system
If you feel constantly stressed or have you are feeling overwhelmed, you are slightly more prone to catch a cold or a runny nose even if it's not the season for these illnesses.
25. Your skin also reacts to stress
One of the stress facts is when you are stressed, more often than not you will experience acne breakouts or have itchy rashes.
Both symptoms are linked to a stress-induced inflammatory response.
In this fast-paced life, it's very common to feel stressed. However, emphasis should be on how can you deal with it. If you feel that you cannot handle the stress it is advisable to reach out for help from any professional medical advice/advisor.
Few tips to manage stress
Take a few deep breaths in and out. Observe your actions and feelings without judging or reacting.
Try to name what you're feeling
This is a neuroscientific way of dealing with feelings. If you can label what you are feeling i.e. angry, despair, anxious, stressed and so on, you can help yourself accordingly.
Change your thinking to see your current situation in a new light. Review your situation from a third-person point of view. Consider your difficult circumstance as a task that you have prepared to meet.
You can deal with stress management if you can minimize contact with things that trigger your stress. Stress levels can be decreased by being selective about what you take on — and declining items that might add to your burden needlessly.
The road that leads to the recovery village is not a tough choice to make. It mostly consists of making healthier lifestyle choices and adopting healthy ways like exercising regularly or going for a walk so that it uplifts your overall health, eating healthy and having a clean diet rather than unhealthy binging habits, practicing mindfulness and meditation are the few easy cheat codes to apply for a healthy stress-free life.
More ideas to ease yourself out when you feel stressed are:
Petting your dog
Listening to music that can help you calm down
Connecting with nature: Go for a walk in a park or a garden. Observe the beauty of nature around you.
Journaling is also known as a method for venting out thoughts. You can start by writing whatever you feel good or bad. You can fill in your negative or overwhelming thoughts and then just burn the paper to ashes. This is a symbolical act that is known to provide mental peace.
Laughter: Put on your favorite piece of standup comedy and indulge in a session of guilt-free laughter. By the end of time, you'll feel your well-being walk back into your life. You can binge on these 15 Best 2000s Comedy Movies.
If you are interested to know Doing What Matters in Times of Stress, by World Health Organization check it out here.
Also check out, Interesting Facts about the Nervous System