As an affiliate-driven website, Icy Tales earns from qualifying purchases.
Neha Kaushal is a parenting expert and a career counselor. She uses her power to touch the hearts and minds of many young and attractive people.
She has taken on two important responsibilities: being a career counselor and a parenting coach. Neha Kaushal aims to include a strengths-based method to teaching parenting, providing clear, detailed directives to parents and caregivers, and designed to improve problematic behaviors in children and youth.
Icy tales is in conversation with Neha Kaushal about her parenting expert and career counselor techniques.
Q) What do you do in your profession?
Neha Kaushal – I am a parenting coach and a career counselor. We advise parents and assist them in implementing gentle parenting techniques as well as positive parenting methods. This helps parents build stronger relationships with their children so that the developing brain is protected from childhood trauma and may be raised as a positive individual.
Q) What inspired you to be a parental expert and career counselor?
Neha Kaushal – The first notion struck me when I finished my home science degree; I then went on to get my master's degree in human development and family relations and my postgraduate diploma in child guidance and family counseling. With all my learning, I'm more inspired to work with parents and their kids to help them develop more attractively and produce a decent generation of people.
Furthermore, it is important to prevent passing on the developmental trauma and anxiety many young brains experiences when developing or throughout their formative years. Second, my daughter's birth was the biggest inspiration for me.
I decided to share solely all I had learned and experienced with her from that moment forward. This is an example for all parents and the younger generation to develop a disciplined child via kind and supportive parenting.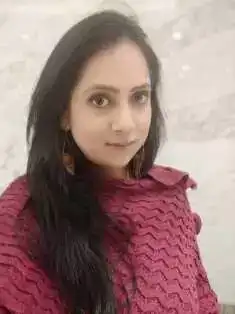 Q) How can we change ourselves to become good role models for our kids?
Neha Kaushal – Children frequently copy us. A mirror is held up in front of us by the child, who seeks to portray the same image as the parent in all we do. Being a good role model requires discipline, enabling youngsters to develop gracefully and realize their full potential.
Q) If parents are from different cultures, how should they raise their children?
Neha Kaushal – Nowadays, it's not enough to merely surround yourself with a certain atmosphere or culture. If both parents come from different cultures, just the idea of secularism should be taught to the child because, in the end, ethics and values are timeless.
Applying effective parenting techniques can help you teach your child to be disciplined in life. Any culture you want to instill in your child is up to you, but teaching your child to respect and love others is a fundamental act of appreciation we should encourage.
Q) How to manage the behavioral changes when two kids have an age gap?
Neha Kaushal – As the child ages and his brain matures, he becomes more sophisticated and grasps the world around him. Parenting should be pleasant and patient in these situations, and parents should include the kid in the pregnancy and developmental phases to help the youngster comprehend certain concepts.
The best advice for parents is to spend quality time at bedtime with their child as it is a crucial time to spend and share the bond between the two beautiful souls, and it also helps nurture the young mind. Time management plays a very important role even after the sibling arrives as the elder child tends to feel felt out.
One of the biggest errors we make is not including the spouse in the upbringing of the children so that they may manage to spend quality time with their children. Kindly involve the spouse in looking after and aiding the young ones. Parents can also arrange their children's bed tales, games, and vacations. All of these actions will assist in developing more disciplined and enthusiastic children and parents.
Q) Are there any previous generation values you would like to pass on to your kids? If so, why?
Neha Kaushal – We all have fun and educational days with our forefathers. Carrying all of our ancestors' excellent ideas and passing them on to the next generation is a tremendous deed in and of itself. Knowledge is never wasted, and instilling these principles in the next generation makes us happy to be Indians.
In today's fast-paced society, we should teach our children about every aspect of life, not simply the act of getting married. As part of life skills, the kid should perform fundamental values and ethics, followed by the disciplinary process. Respect is lost if such ideals are not passed on.
Males in the home should be taught the same ethics and values as females. Raise your child to be self-sufficient and offer the greatest education possible. Life skills are a crucial element of life, and we should all teach and pass on values to our children.
Q) What is the biggest challenge you foresee with your job?
Neha Kaushal – A significant issue arises when parents fail to recognize and accept their guilt. Parents that are tough with their children and smack them may cause substantial childhood trauma that affects their conduct when they reach maturity. There is no understanding of positive parenting techniques that can be used to develop a positive child.
Awareness is one such thing that we can use to teach parents and children about basic values and etiquette, especially now that we have access to the internet and films that may help them comprehend better living standards.
The platform is vast and beyond our wildest dreams, allowing your child to grow in their area of interest so that they might reach tremendous heights in the future rather than confining them to a little box.
Q) Being a career counselor, what do you think should be done differently in the present times to avoid confusion while choosing a career?
Neha Kaushal – God gave each person a highly distinctive design and many talents to help them succeed in life. The best advice for avoiding uncertainty in professional selection is to speak with a career counselor and complete a psychometric exam so that the person may learn their areas of interest that can help them develop their attitude, personality, and aptitude.
Create a healthy habit of reading to help you develop the necessary abilities for today's society since they are useful and don't take much work. A person should set objectives and work toward them consistently because practice makes perfect and will enable them to attain tremendous heights in the future.
Q) What is the toughest phase in a parent's life and why?
Neha Kaushal – In my opinion, parenthood is not a difficult trip, but parents often make it such. As family adults, we must parent effectively, manage children with loving care, and make the experience for parents as easy as possible. As parents, we must also be aware that a child's brain is constantly developing. At the same time, they are infants or toddlers, and coercing or behaving badly around them at this age can cause them to experience childhood trauma that will later affect their adulthood.
Final thought: We can create a disciplined and positive child by employing the proper approaches. They are given assistance, care, and a strong relationship while receiving fundamental life lessons. Without a certain, all these things will develop into extremely lovely things in the future.
Neha Kaushal is a parenting coach who helps parents manage their emotional problems and teach them to become mindful of their language and action, which will result in positive child behavior. Parents are the most important influencers in a child's life and must be mindful of their words and deeds. Hence Neha Kaushal aims to suggest an alternative viewpoint about family dynamics, nourish techniques to shift behavior, and help parents achieve their parenting goals.