Everyone wishes to have long and luminous hair but a basic hair care routine that would grab everyone's attention. People think it is essential to have a good skincare routine, but having a good and basic hair care routine is equally important. Having basic hair care depends on a lot of factors, including:
Texture of hair
Density of hair
Length of hair
Hair type
Type of scalp
Underlying diseases related to hair
Age
We will be focusing solely on basic hair care routine for healthy hair. Hair is a significant factor related to an individual's appearance. Maintaining healthy hair is as important as taking care of other parts of your body. You do not have to have an expensive set of products to make your hair look good; just a basic hair care routine can do wonders for your hair.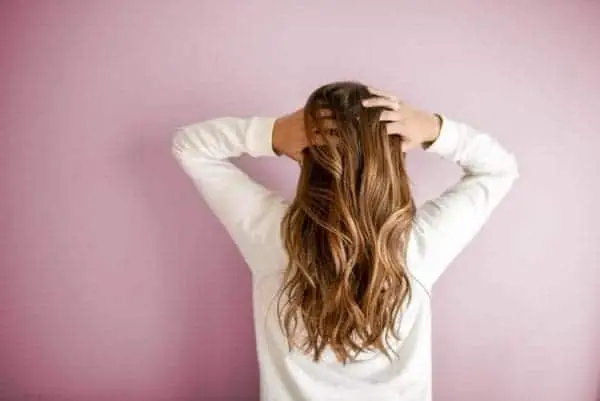 BASIC HAIR CARE ROUTINE
1. Know Your Shampoo and Conditioner
There are a lot of brands claiming that their products will make your hair soft, smooth, and healthy, but often it does not true out to be true. You need to do your research before buying a new shampoo and conditioner. Even on your existing shampoo, you need to see how it is working with your hair.
The majority of shampoos contain toxic ingredients, including Sodium Laureth Sulfate (SLES), Sodium Lauryl Sulfate (SLS), Parabens, Polyethylene Glycols (PEG) and many more such ingredients that can harm your hair in the long run.
Even the shampoos that claim to be "natural" may contain toxic ingredients that can strip your hair out.
Instead of going for such shampoos, it is better to research beforehand and check for the ingredients list. Try to buy shampoos that are Paraben free and SLS free to avoid toxic ingredients getting on to your hair. The right shampoo and conditioner can make your hair soft and smooth and ensure that your hair remains healthy in the long run.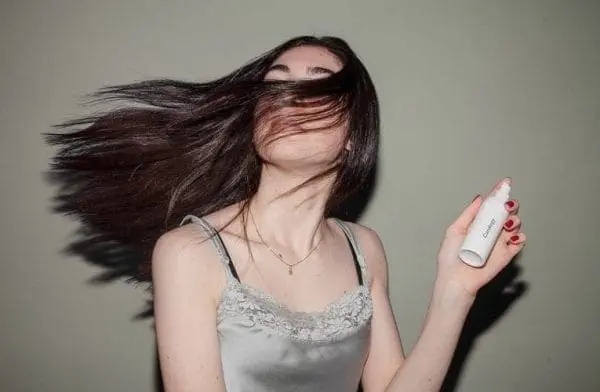 2. Minimize the Use of Heat
One of the key things for basic hair care is to minimize the use of heat tools on your hair. Try to let your hair dry naturally instead of blow-drying it. When you blow-dry your hair daily, it can make your hair extremely frizzy and dry.
Using a curling or flat iron on your hair regularly can ruin the natural texture of your hair. Usage of heating tools can dry your hair out and dull the shine.  If you want a basic hair care routine, then you must minimize using heat on your hair if you are willing to use heating tools on your hair, then never forget to use a good heat protectant spray.
Using a heat protectant spray can help create a shield between your hair and the heating tools that you are using.
A better alternative to heating tools is by going heatless. There are several ways in which you could curl or straighten your hair without having to go through the fuss of continually reaching for your curler or straightening iron.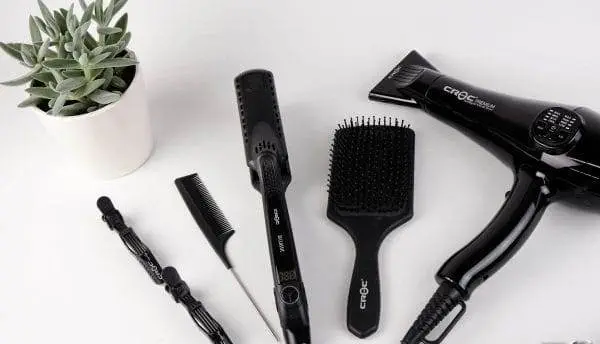 3. Trim your Ends
For a basic hair care routine, you must occasionally get the ends of your hair trimmed. Make sure to make those salon visits every few months to get your split ends cut.
When the hair grows, it can become pretty rough in the ends. The sharp ends mean that your hair has formed split ends.
Split ends can also reduce your hair growth, and it can become a sign of unhealthy hair. So, either trim those ends by yourself or get it cut by the professionals occasionally.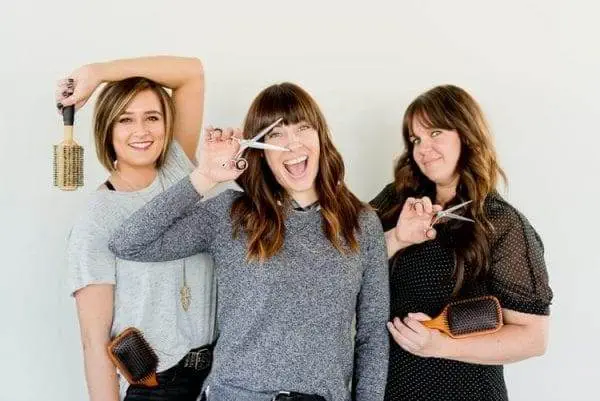 4. Minimize Hair Treatment
One of the major things that can cause unhealthy hair is continuously getting hair treatment done. If you are coloring your hair frequently, then it can harm your hair. Many hair coloring products include Ammonia, and this particular ingredient is said to be very harmful to the hair in the long run.
If you color to cover the grey hair, then make sure you go for Ammonia free hair color. After coloring your hair, make sure you use the right shampoo and conditioner to help sustain the shade for a more extended period.
No matter which hair color you use, your hair will get damaged. It does not matter how healthy or damaged your hair is, to begin with, after coloring your hair, it will get damaged. That is why it is recommended to minimize hair treatment as much as you can. This will act as an effective step for your basic hair care routine.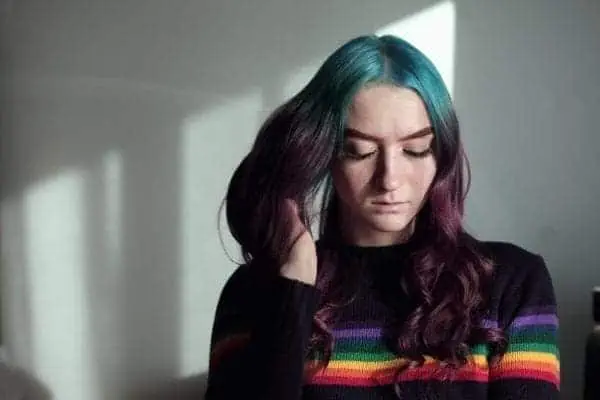 5. Do Not Wash Your Hair Frequently
To have a basic hair care routine, you must make sure that you are not washing your hair frequently. Yes, shampooing your hair is good, but doing it every single day or even alternate days can do serious harm to your hair instead of making it healthy.
Before knowing how many times you should wash your hair, you must first understand how your scalp is.
Is your scalp dry, oily, or normal?
For dry scalp: It is recommended to wash your hair once or twice a week so that your scalp can form natural oils of its own.
For oily scalp: Since your scalp already produces natural oils often, it is advised that you wash your hair every alternate day or once in three days.
For normal scalp: If you have a normal scalp that usually produces oil every two or three days, then you can wash your hair twice or thrice a week.
It is vital to know the type of scalp you have and the type of products you use on your hair.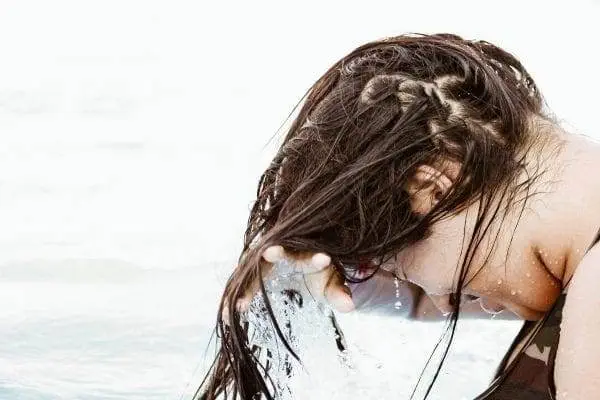 6. Oiling Your Hair
Oiling your hair is one of the significant steps for a basic hair care routine. Back in the day, women used to oil their hair every single to protect it from direct sunlight and to keep it looking shiny and healthy.
The old technique seems to work wonders for the hair. Never skip oiling your hair because it is very important to maintain healthy hair.
There are multiple benefits of oiling your hair and including it in your basic hair care routine. Some of them are:
Oiling your hair helps in blood circulation in and around your scalp.
It helps to protect your hair from extreme exposure to the sun and air pollution.
It helps in maintaining the frizz and taming your hair if you have curly hair. 
It nourishes your hair.
It helps in improving hair growth.
Strengthens your hair root
It also helps in preventing hair fall.
So, these were few benefits of oiling your hair. It does help your hair a lot because it also helps in hydrating the hair and soften your hair.
A lot of hair oils are present in the market, but which one is best for you? Not all oils work perfectly well with your hair. You must make sure that you use the right hair oil for effective results. Different types of hair oils that you can find easily in the market are:
Coconut Oil: Coconut oil is one of the most loved hair oils all over the world. People of all age groups used to use this oil even in ancient times. It is incredibly useful and works well with all hair types.
Argan Oil: Like coconut oil, argan oil is one of the most effective oils present in the market. This oil originated in Morocco. Argan Oil contains a lot of essential nutrients like phenolic compounds, anti-inflammatory properties, and it is also rich in Vitamin E.
Almond Oil: This type of oil helps in reducing dandruff. Massage a little almond oil in your hair if you face irritation in your scalp
Macadamia Oil: If you have dry and frizzy hair, then try to rub a little macadamia oil on your hair because this particular oil is one of the richest in the market.
Now that you are aware of the various types of oils that are best for your hair use it properly for effective results. Hair oils are essential in a basic hair care routine because a basic hair care routine is incomplete if the most crucial step is left untouched.
Let us have a look at some of the ways that you can include hair oils in your basic hair care routine.
Apply the right amount of oil all over your hair and scalp and leave it overnight and wash it off in the morning.
If you are not willing to apply hair oil overnight, you can apply it half an hour or one hour before washing your hair, and it will make your hair look smooth, soft, and shiny.
You can also use the hair oil to massage your hair and scalp thoroughly. This will help reduce stress, and if you do this at night, it will help you have a much better and deep sleep.
Hair oil is an excellent serum. You can take a small amount of hair oil and apply it on your mid-lengths and ends of your hair. This technique will help a lot if you have frizzy hair that is extremely hard to tame. Avoid this technique if you have fine and thin hair because oils are heavy, and it will weigh your hair down.
You can use hair oils in your eyebrows and eyelashes too to help it appear shinier and healthier than before.
These were the benefits of hair oils, but not all hair oils are suitable for all hair types. Make sure you test it for yourself. Choose the correct type of hair oil for yourself, and it can be beneficial in the long run. The results do not appear in one of two times, but if you use it regularly, then it will show amazing results.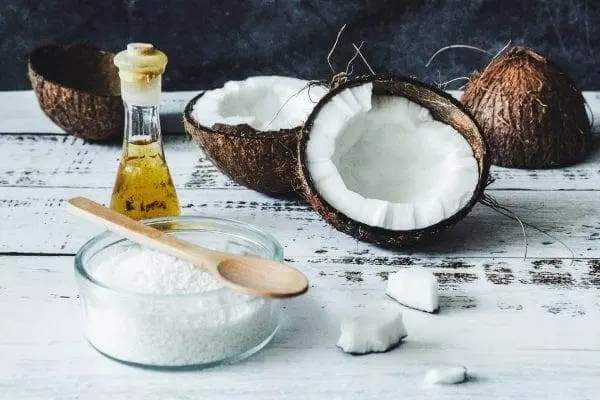 7. Using Hair Mask
Including a hair mask in your basic hair care routine can do wonders on your hair. Although there are tons of hair masks available in the market that work pretty well for your hair, you do not have to spend those many bucks on a hair mask. Just a basic hair care mask is sufficient.
You can make a hair mask at home by mixing up and using a few simple ingredients lying around in your kitchen.
Want to know different types of hair masks for your basic hair care routine? It is listed down below.
Aloe Vera Gel and Coconut Oil: Take equal amounts of both aloe vera gel and coconut oil according to your hair length. Mix well and put it on your hair. Keep it on for 15-20 minutes and wash it off with water and shampoo. You will be left with amazingly soft and shiny hair.
Egg Hair Mask: Eggs are extremely good for your hair. This mask is great for a basic hair care routine. It works the best out of any other hair masks, but people tend to avoid using an egg hair mask because the smell of it lingers for a long time, and it can be pretty intense. If you are okay with the smell of eggs, then definitely try this mask out. Just add two eggs and mix it in a bowl and apply it directly on your hair after leaving it for half an hour and rinse it thoroughly with good fragrant shampoo to get rid of the smell.
Yogurt and Honey: Mix yogurt and honey in a bowl and apply it on your hair. Leave it on for 15 minute s and rinse it off with warm water. It will help in reducing excess oil, and yogurt is beneficial because it is rich in antioxidants, protein, calcium, and vitamin.
Coconut Oil and Curry Leaves: Curry leaves are known to be very beneficial for hair because it helps in increasing hair growth and reducing hair fall. Just take coconut oil in a pan and put in 9-10 curry leaves into that. Let the ingredients heat up and take it down. Let it cool down, but make sure that it is slightly warm. Apply and massage it in your hair and leave it on for 30 minutes. After that, rinse it off with shampoo and water.
Hair masks can be used twice a week, and it must be used consistently for a prolonged period to see actual results.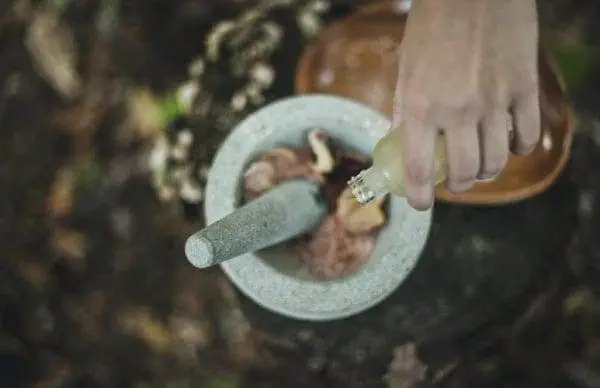 Above were the listed steps for your basic hair care routine. Apart from that, just make sure that you protect your hair and do not use products that can harm your hair in the long run. Short term benefits can hamper your long term health of the hair.
What else would you like to include in your basic hair care routine? Let us know in the comments.
Also, check out Is Baby Oil Good for Your Hair.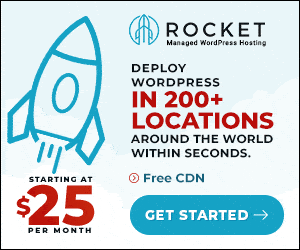 Originally posted 2020-06-10 19:26:38.