We all desire shiny and healthy hair, and we even try different hair products to gain the desired results. Most of the time, they do not seem to work for us, and we get tired of following unnecessary home remedies later. How to treat dry scalp? We keep wondering about this question, and we even give up hope of having healthy hair.
Itchy and dry scalp is common due to daily pollution and climate change. We sometimes consider scalp dryness and dandruff to be the same, but they are not, and their solutions may differ too. Medicinal plants may come to aid instead of chemical shampoo and dry shampoo.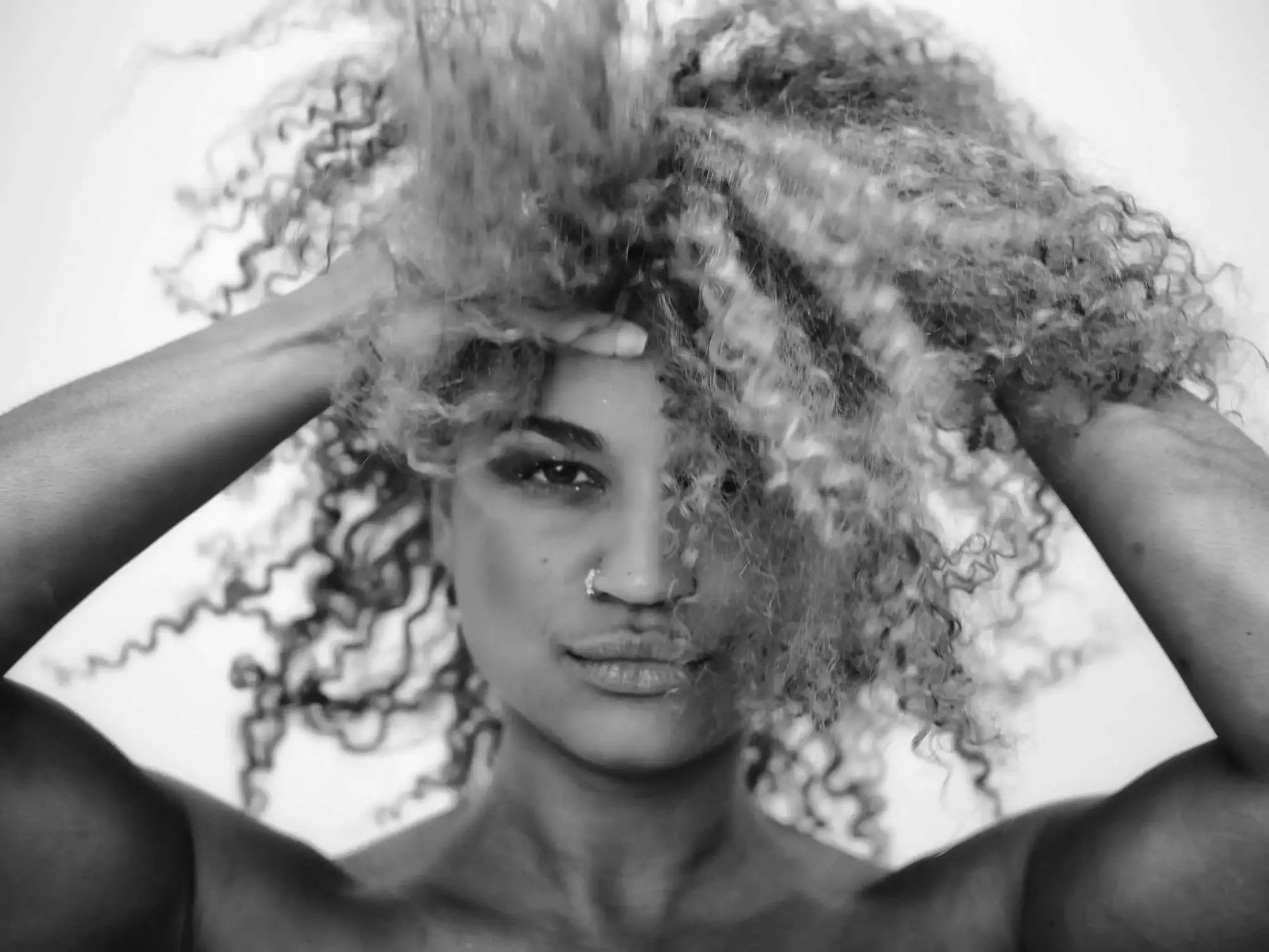 If you are wondering how to treat dry scalp, you should consider your hair type before treating dry scalp. A dry scalp may occur due to fungal infection and unprotected sun exposure. Itchy scalp and dry skin can be treated using medicated shampoo and natural oils.
What Is Dry Scalp?
When the skin on the head loses too much moisture or water, we suffer from dry scalps. The skin cells on our scalp may get irritated by various hair care products and cause the dryness of our scalps. It often results in the flaking of our scalp skin. Flaking and itchy scalp may occur due to scalp dryness.
If you are wondering about how to treat dry scalp then some serious skin conditions, weather, and age are among the various reasons for causing a dry scalp. A flaky scalp is quite irritating and may also be the reason behind inflammatory skin diseases.
Wash your hair properly after using a moisturizing shampoo to avoid product buildup on your scalp. However, there may be better choices than anti-dandruff shampoo for a dry scalp. Get in touch with a dermatologist instead of listening to random people whose tips can ruin your hair quality and strength.
Causes Of Dry Scalp
Nothing makes us sadder than losing our hair daily and compromising on our hair care routine or the chemical-based products we choose daily to treat our scalp. If you are wondering how to treat dry scalp there are many causes of scalp dryness, and we should concentrate on finding them first and treat our scalps accordingly. The reasons may be:
Dandruff
We should keep in mind that dandruff and a dry scalp are not the same, but dandruff may be one of the reasons behind our dry scalps. If you are suffering from stubborn dandruff, choose an anti-dandruff shampoo to wash your hair, and make sure to take your time to clean your hair, as the shampoo needs time to work on your scalp.
Various factors may cause dandruff. It is not always caused due to unhygienic habits, which we often consider and tell people that they are dirty. Psoriasis, eczema, yeast-like fungus, and scalp irritation are some of the reasons behind dandruff.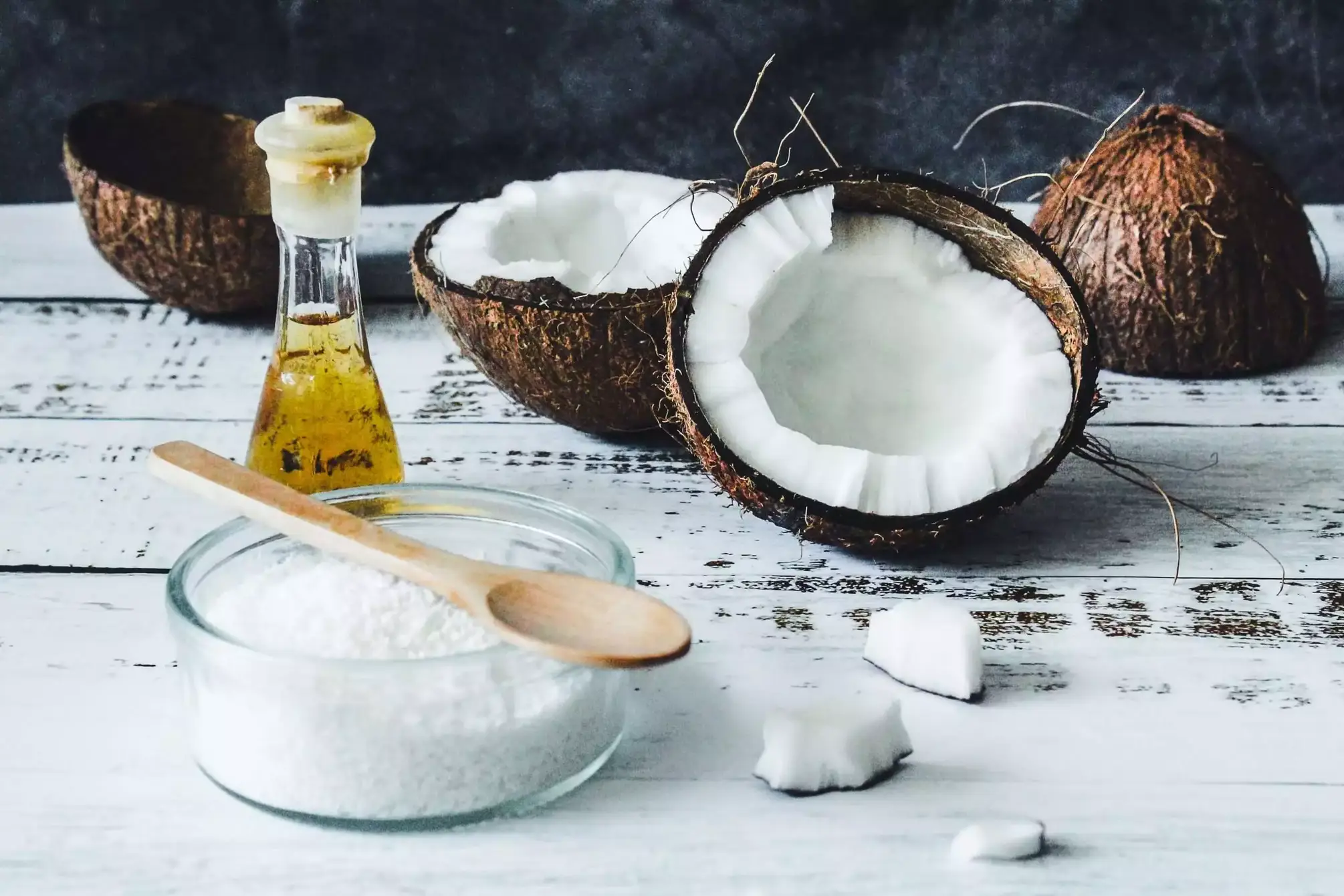 Cold Weather
Due to the low temperatures in cold climates, we suffer from dry skin and dry scalps. If you are wondering how to treat dry scalp, the scalp becomes drier because of the low humidity that causes low water content in our skin cells. In this condition, coconut oil can easily help us to get rid of dead skin cells and dry hair.
Jojoba oil is also good if you have an itchy scalp. Our lifestyle factors affect our bodies daily, and they are the causes of the problems, we suffer mostly no matter how much we deny them.
Allergic Reactions
Dermatitis is an allergic reaction that is often observed. It mainly occurs due to fragrances, sulfates, dyes, or parabens. We can easily come into contact with dermatitis by using chemical hair products (including leave-ins, shampoos, and hairspray) and suffer from a dry scalp.
Inflammations occur in our scalp, making it itchy, flaky, and dry. This allergic reaction may stay in all seasons. If you are wondering about how to treat dry scalp, you can use expert-approved remedies with anti-inflammatory properties and go through a treatment plan that is medically reviewed.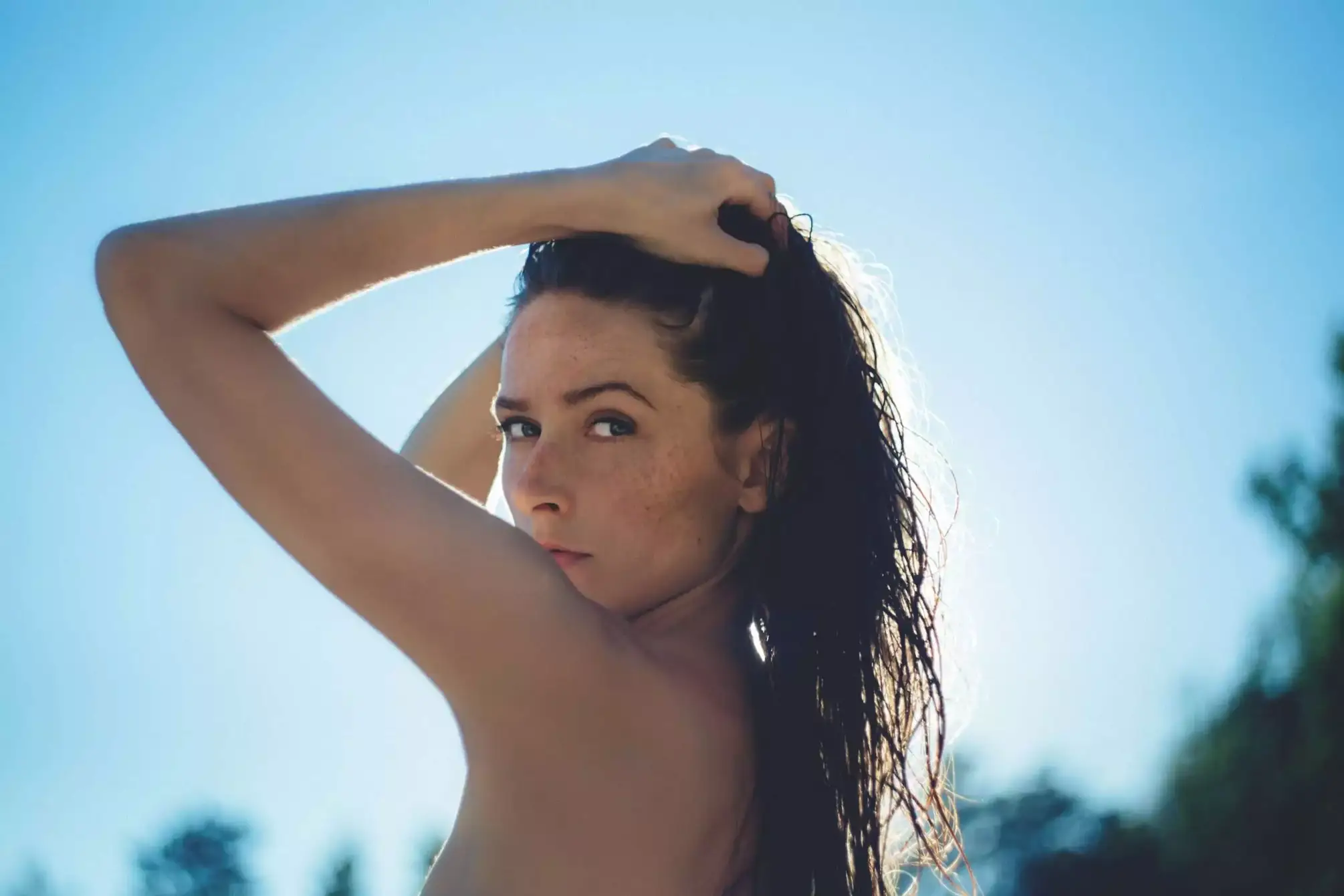 Try to use a fragrance-free and mild shampoo and aid the process of getting rid of a dry scalp. Sometimes using a carrier oil and giving your hair sun protection works magically, and you can readily have the desired results.
Skin Conditions
Some of the skin conditions we suffer from can easily zap the moisture of our scalp too. Fungal infections like scalp ringworm, psoriasis, or eczema damage our hair quality and give us an itchy, flaky scalp. You should contact a healthcare professional if these conditions affect your skin and hair.
National Psoriasis Foundation gives us information about treating the condition and helps us reach out to others by giving them the solutions we found useful in our treatment journey. Ringworm causes flaky and itchy scalp, and thick patches of baldness start occurring.
We suffer from an itchy scalp, seborrheic dermatitis (dandruff), and redness in eczema. Meanwhile, in scalp psoriasis, our skin cells grow at a faster rate than normal, which causes buildup and then results in a flaky scalp.
Difference Between Dry Scalp and Dandruff
We think dandruff and dry scalp are the same, but they are not. Dandruff is caused by the due presence of excess oil in our scalps, and low moisture content is the cause of a dry scalp. Both these conditions are responsible for making our scalp itchy and flaky.
Excess oil in our scalp causes our skin cells to build up, and our scalp occurs red, scaly, and oily. Later these scales flake off, and dandruff starts occurring. An anti-dandruff shampoo can be an easy treatment solution.
You can easily notice the difference between a dry scalp and dandruff because a dry scalp can occur due to some specific skin condition, and your whole body may experience dryness. Therefore, the causes are different, and so is the condition. Try to identify your problem and look for alternatives and remedies.
How To Treat Dry Scalp?
We should instantly identify the problems degrading our hair quality and increasing hair fall. Once you are done with identification, try the remedies that suit your conditions and live a healthy lifestyle to avoid complications.
1. Use an OTC (over the counter) Dandruff Shampoo
If the cause of your dry scalp is dandruff, then immediately start using an anti-dandruff shampoo instead of a normal shampoo. Each anti-dandruff shampoo has an active ingredient that addresses the yeast infections that aids dandruff. You will achieve amazing results within months.
2. Cleanse Taking Time
Medically reviewed anti-dandruff shampoos need time to work; you should not just apply and rinse them off. Give them a few minutes to work, and you can carry on with your skin cleansing processes. Hair fibers may dry out while using medicated shampoos; therefore, apply them to your scalp only.
3. Do Not Forget to Touch Up
Bring the yeast infection under control by using the anti-dandruff shampoo regularly for a week. Later you can return to your normal shampoo, and if the condition still prevails, you can follow up using the medicated shampoo once or twice a week.
4. Sometimes You May Need to Wash Less
It may be time to look over your shower routine if you are not suffering from dandruff but have a dry scalp. Harsh soap ingredients (like sulfates), excessively hot water, and super-long showers, can readily be the cause of your problem. Therefore, washing your hair after some days can come to your aid.
5. Re-think About Your Hair Products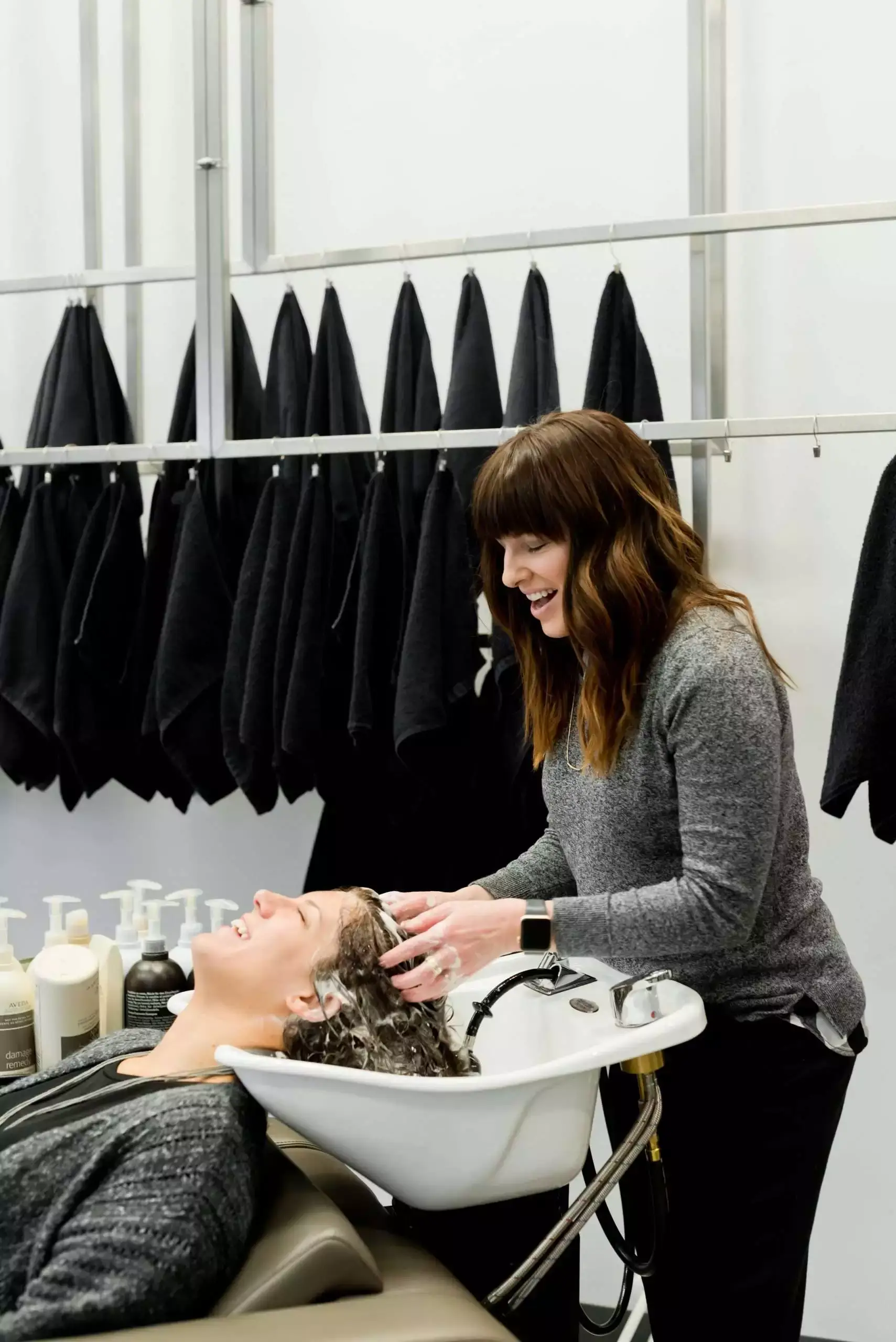 If your scalp is sensitive and you often suffer from scalp irritations after using certain hair products, consider changing to a gentle shampoo and hair care products. If you are wondering how to treat dry scalp, choose brands free of common irritants, including dyes and fragrances.
6. Try A Salicylic Acid Shampoo
Salicylic acid is an excellent exfoliator that helps to get rid of dead skin cells on the scalp. Salicylic acid shampoos help to dissolve the flakes and are effective for an itchy scalp, especially if you have an excessively dry scalp. Try one, and notice the differences.
8. Use Coconut Oil Mask
If you are wondering about how to treat dry scalp, then here is an amazing remedy that will help you get rid of a dry scalp. Coconut oil has amazing anti-inflammatory properties. You can use it on your scalp, and wrap your head in a towel for better absorption.
Leave the oil mask overnight, and use a mild shampoo to wash it off the next day
.
7. Visit A Dermatologist
If the remedies don't work for your condition and you are still wondering how to treat dry scalp, then take your time. Visit a dermatologist for a better treatment plan as soon as possible, and get the desired results.
Final Note
Refrain from wondering how to treat dry scalp, instead, consult a good dermatologist or try using some of the remedies mentioned above that will help you get rid of it, and choose the best that suits you.
Try to maintain a healthy lifestyle and avoid unwanted allergies and infections
.
If you liked this article, here is something more
.