As an affiliate-driven website, Icy Tales earns from qualifying purchases.
Dr. Aditi Hinge is a psychiatrist who is passionate about spreading the word about Mental Fitness to the world around her. She gives great mental health tips and ways to stay positive.
Dr. Aditi Hinge is a Gold Medal Winning Psychiatrist who has left no stone unturned in enlightening people to take care of mental and physical health. In her conversation with Icy Tales, Dr. Aditi Hinge highlighted various aspects of mental well-being and her journey as a psychiatrist.
Q) What is the importance of mental health in today's world?
Dr. Aditi Hinge – Mental health has been important for a long time. Now we are paying more attention to it, and the awareness is more right now. Acceptance is a little more than before, so people pay more attention. And obviously, given the fact that the lifestyles at present and the working environments are very stressful, people must look into their mental health just like they pay attention to their physical health.
Q) Why did you choose to be a psychiatrist?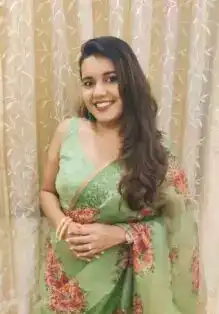 Dr. Aditi Hinge – Initially, I was unsure which specialty I wanted to do when choosing my specialty. Still, I was very keen on psychiatry because I found the subject fascinating. Also, it has such a vast area of coverage that includes many things, and it impacts life in many ways. So, I was interested in the field, and when I went in with my selections, I was more inclined towards psychiatry, which is how it started. I'm fortunate to have got into it!
Q) In your opinion, how do you think people should deal with stress?
Dr. Aditi Hinge – There are many ways you can look at it. Stress in today's lifestyle is more compared to earlier, but there are various reasons for it. So, number one, stress is usually the cause of the things that we have created. Work stress and setting up unrealistic expectations, to name a few. So, we have to understand why we are stressed and try to understand the triggers and why. If possible, try to reduce that while also trying to calm down the stress of the source.
If you are setting a lot of unrealistic goals within a concise period of time, you are definitely going to be stressed. Stress usually happens when you have a goal and don't reach it. That leads to frustration. So, the first thing is we should assess our goals. Suppose it is something related to work, then give yourself an achievable deadline.
Another thing is that stress is not a very bad thing; stress can also be good. When you start seeing that the stress affects your life like you're feeling low, you don't feel energetic and have sleeping issues. You need some amount of push to achieve what you want. When do you need to focus on what can you do to reduce the stress a little bit?
Ask yourself if you have a balance between your work and personal life? It would help if you gave some time to yourself, then give yourself some time to relax and unwind by doing the things you like to do. However, you can cope with some stress on some days by planning the day and your tasks accordingly.
Any leisure activity, any hobbies you have, give yourself something that gives you a sense of happiness. You spend time with your family members and definitely have a good lifestyle like good physical exercise, medical practice, regular meditation or mental exercise. These are some of the ways that you can cope with stress.
Q) What are the major things you have learned while being a psychiatrist?
Dr. Aditi Hinge – The number one thing I have learned is empathy. Having empathy for your clients, my patients, and empathy for all the things people are going through. That was the first thing. The second thing I learned has unconditional positive regard for the person in front of you. And thirdly, not being judgmental. Not being judgmental is definitely what the profession teaches us, that you do not judge the person by accepting them the way they are and try to get them in the best possible way.
Q) What is your opinion on mental health in the lockdown? And how did you help in creating awareness?
Dr. Aditi Hinge- Yeah, many people suffered during the lockdown. Like I was already working in hospitals. I was working there as a psychologist. And that time, I met many admitted positive people dealing with many issues. Even nurses were walking into forwarding hospitals to identify any early signs of stress and the early signs of depression or anxiety.
At that time, I actually had a personal Instagram account. And now, I have a public account, but at that time, I was doing things on a private account and trying to increase awareness by talking to more and more people as they would. So, I posted ways to deal with stress and identify some depressive symptoms or anxiety symptoms.
Q) What is the best and worst part about being a psychiatrist?
Dr. Aditi Hinge- The best part is that I get to help many people and also, and this is a profession in which I can also help myself. Learning about psychiatry and learning about the ways. Although I am obviously not 100% good at it, I try to incorporate how I treat and teach others. So that is one good thing that I can help in many ways.
And like I said, psychiatry is involved not just major things like depression, anxiety, sudden psychotic illnesses, schizophrenia and bipolar. But then we can also help with fundamental things such as difficulty with your career, time management, and stress management. So, it has a vast scope. So that is one of the best things about psychiatry.
Not just psychiatrists, many mental health professionals and psychologists usually support a lot of burnout. What happens when we sometimes forget to have that difference in our personal and professional life. When you deal with so many patients, you talk to so many patients, you listen to so many histories, and they talk to you about their trauma.
They talk to you about their stressors. And having heard that and taking that burden, well, that can sometimes cause burnout. So, we need to identify and look at ourselves from the professional life to be that in our own private life. That can sometimes be difficult. I wouldn't say the worst, but there are ways to deal with it. But that having said, that's a minor drawback.
Q) How do you make patients feel comfortable sharing their problems and discussing them with you?
Dr. Aditi Hinge- It obviously starts with a good relationship with every patient. The initial sessions are just getting comfortable with them. We let them get comfortable with us, and we speak about their personal life, not about the problem. We try to be friendly and try make them comfortable. We try to show them that we are just here to talk to them and do whatever they want to say. It's a safe space.
Then obviously, the main thing is that we have revealed to them that this is a confidential interview, and none of this information will go out if you don't wish to. It's time to gain the patient's trust, which usually happens. And then eventually, we talk about the main issue and the problem they're facing.
Q) What advice do you have for people to stay positive and happy?
Dr. Aditi Hinge- I wouldn't really say be positive always because that's not possible. I think that's an unrealistic goal. You cannot really be positive always. So, I try to tell them that you must understand that all emotions are valid. Be positive, be negative. So positive emotions of happiness, and love, are valid. And the negative emotions just as anger, and sadness, are also equally valid. They just don't come without any reason.
The emotion is not bad. So, you have to understand that you spend some time with emotion, and you see how that's affecting you. Develop healthy coping strategies to deal with these negative emotions well. And then, if you are feeling angry. How can you manage the anger and not let that become physical or global aggression? That is what I try to teach them. It's not like you have to let go of negative things and negative emotions completely. You have to try to manage them initially.
Q) There are a lot of stigmas about mental health, and people wrongly associate with it sometimes. So, what do you want to say about this?
Dr. Aditi Hinge – Definitely, there are a lot of stigmas. The first thing is that we should have empathy, accept and be accepting towards people who are trying to come out with their mental health issues. The acceptance has increased, but not entirely. If somebody tells you that they are feeling a load or feeling depressed or anxious, don't be like, okay, no, you don't. You are overreacting, or this is not real, or your problems are not you. That is something which mainly causes the lot.
They lock themselves up and do not open up again because before coming to the doctor, they will definitely try and open up to somebody close to them. So if they face rejection, it becomes challenging to take the step to a doctor. It will rather be delayed by another few months of yours. You never know. So be accepting and be as kind as possible.
Another major stigma that I have faced is about medications. Medications are also equally important in the clinical view of patients. Not everybody is put on medications, but when somebody cannot deal with the issues at hand and when their problem is really affecting their mental health and physical health, that is when we prescribe medications.
A lot of medication shaming happens, which is definitely not needed. If you are not a psychiatrist or somebody capable of getting that advice, you should definitely not tell anybody to stop the medications. It should only be done under the guidance of adults because the medication is not something that is definitely always away. So yeah, these are the things.
Dr. Aditi Hinge believes that Mental Health is paramount in today's world. She affirms that she would promote the message of spreading love and urges people to be kind always. Dr. Aditi Hinge wants to use her profession to help people live their lives beautifully.
Watch the conversation on our YouTube Channel.