Dr. Oshin Saraiya Shah, a practicing physician based in Udaipur, sees her passion in her service; inspired by her father, she chose medicine as a career. The doctor is a strong preacher and practices compassion in her work. Dr. Oshin has been an achiever throughout her course, both in undergraduate and postgraduate programs, for which she always remains grateful.
Dr. Oshin Saraiya Shah is a twenty-nine-year-old doctor. She has completed her MBBS from Udaipur and completed her Post graduation from Ahmedabad. Dr, Oshin is currently a practicing physician based in Udaipur and working with one of Udaipur's hospitals. She also runs an Instagram page sharing her expertise with the masses.
IcyTales is in conversation with Dr. Oshin, where she talks about her experience as a medico-professional.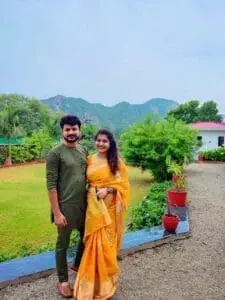 Q. Why did you choose the Medical field as your career?
Dr. Oshin Saraiya Shah: My father is also a doctor, so I wanted to become a doctor and serve people. I saw my father passionately serve people through this profession which inspired me to become a doctor and serve people.
Q. What do you believe to be the most pressing health issues today? Why?
Dr. Oshin Saraiya Shah: Considering the present scenario, major health concerns revolve around lifestyle-related issues, like obesity and heart diseases, and currently, during summer, when heatwaves are hitting regions; the particular concern is heatstroke and dehydration. Many patients suffer from heatstroke, and in severe cases, people lose their lives. Therefore, the precaution, prevention, and treatment primarily involve avoiding heat, and if it cannot be done, one must keep themselves hydrated to avoid suffering from heat strokes.
Q. How do you practice empathy and compassion in the workplace?
Dr. Oshin Saraiya Shah: Empathy and compassion go hand in hand while seeing patients. I have seen my father and my senior doctors, who always treat patients with a compassionate approach and even empathize with them during their treatment. I also try to learn from them and practice the same.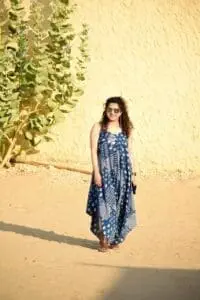 Q. What is your take on the differential treatment which people from gender-fluid communities experience during their health check-up visits?
Dr. Oshin Saraiya Shah: I have never seen any dis-equality for transgender people, though I have never faced such patients. For us, it's not important whether the patient is transgender or someone else; for us, the patient is a patient. And I believe that no doctor will discriminate against any patient on this ground, as that is not a point of concern because we treat every patient equally.
Q. Doctors have always been held on a pedestal at par with God, but we see how malice has intercepted the service in various sectors; what is your take on that?
Dr. Oshin Saraiya Shah: This is very subjective: it varies from doctor to doctor. It depends entirely from person to person. Maybe somewhere malicious practice might have happened, but I cannot make a generalized statement regarding this because I have seen people, and I am very particular about my practice; I do not prescribe unnecessary medicines in places where treatment can be done just with counseling.
But when we consider the other aspect where doctors are being harassed, I do feel it's something uncalled for; I say this because I have been subjected to similar situations, where many times we have second thoughts while handling cases because people do blame us, harass us, even after due care has been taken, the medical procedure, its pros and cons have been explained to them, they blame us for when there is no desired result, or any complications come up.
If we talk about law enforcement, I feel that even though laws exist, they do not yield any benefit; whenever any such incident occurs, protests and black days are observed, but ultimately, people forget about it. So I feel that we serve by risking our lives in such circumstances somewhere.
Q. What is the biggest challenge you have faced as a Doctor?
Dr. Oshin Saraiya Shah: The most significant challenge I faced was the Covid pandemic; I suffered from Covid during the first wave when there was no concrete medication and things were on trial, so that was the biggest challenge for me, I would say. Otherwise, I feel life is smooth, and I am treating my patients well, so everything is good.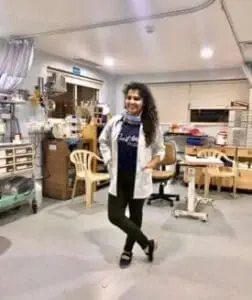 Q. What is your idea of success? What has been the most significant milestone in your journey?
Dr. Oshin Saraiya Shah: The idea of success is that success will only be there when you do hard work with smart work; unless you work for it and expect that things will happen for you, you will never achieve what you are aiming for. Hard work is non-negotiable.
I consider every step a milestone, like when I treat any complicated patient when the procedure is lifesaving. Hence, every achievement in treating and saving my patients is a milestone for me. Other milestones include my academics, where I have been the topper both in my graduation and post-graduation.
Q. Doctors have a hectic life; what do you do in your time off?
Dr. Oshin Saraiya Shah: That again varies from person to person; if someone wants free time, we have free time. I have two Instagram accounts, one is my account, and the other is my business account; I do my dedicated hospital duties. Once I am home, I have my personal life too; we also go on vacations every six months if possible. Because spending some quality personal time is also very important if you want to work in an exemplary manner, balancing both lives is essential.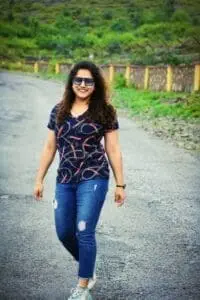 Q. Sometimes, your work can get a little overwhelming; what do you do to cope with the same?
Dr. Oshin Saraiya Shah:  It happens that all of us have our ups and downs; so whenever things are going very good, we are delighted, but when things are going bad, it doesn't make a difference; we make ourselves understand that yes, these things happen yet life is there! So we should wait for the next opportunity and believe that happiness is always there, and we should never forget that. So we can be happy in happy times, but in sad times, one must hold on to the idea that life will happen and not get disheartened during the bad times, and things will automatically fall into place.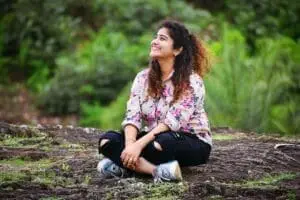 Q. What do you have to share with youngsters aspiring to become Medico professionals?
Dr. Oshin Saraiya Shah: You have to be passionate enough for those preparing for the qualifying exams; they must be strong enough to read hard, read for a longer duration, and be willing to study for a lifetime. Earning money exclusively should not cloud the passion; it must include the inclination towards serving people and humankind. If this is something you find your calling, it is a great career scope, as it is indeed a respectable career.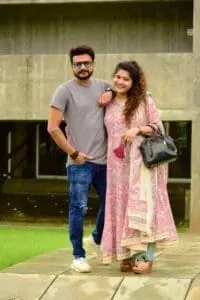 Being a doctor offers the most complete and constant union of three qualities that have the most extraordinary charm for pure and active minds – novelty, utility, and charity. Dr. Oshin Shah has all three and many more qualities that make her a fantastic doctor and a humble human being.
She believes in having compassion and empathy towards her patients and proudly takes these from her father. The doctor strongly believes that doctors never discriminate among their patients and everyone deserves to be treated with the same respect and empathy.