Jaya Mishra, House Slytherin, The Poet, Keeper of 'Her Green Diary,' Mother of cats, an aspiring senior doctor hailing from Cebu city of the country the Philippines shared her life experiences in this exclusive interview with Icy Tales.
A curious cat since her childhood, Jaya Mishra always dreamt of becoming a doctor but her passion for poetry never faded under the draining profession of medical. Her first book of poetry, "Her Green Diary," published in 2016, trails the tranquility of love that transcends to afflicting loneliness until life itself unravels its reality.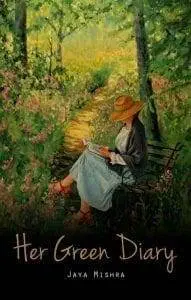 Poetry and  Books
"Some folded papers,
In the old shelf.
Misplaced over time,
Dusted, Ignored; Tattered but mine."
                                                                                                      ~ Her Green Diary
Writing since she was 8-9 years old, Jaya Mishra was creating poetry when most of us were busy taking sides between Tom & Jerry. On asking regarding her first ever poem, she laughed.
    "My first poem was a song for my younger sister, on her birthday with proper tunes and beats. Yeah, she was annoyed at the end of the day".
Talking about "Her Green Diary," the publication of her first book was a birthday surprise to Jaya Mishra by a close friend who simply took her treasured diary of years and published it. Being a "Book Thief" fan, she believes in the power of the fictional world. "A good read will always inspire you, if you are not inspired from a book after reading it, that's not the right book for you. So until you find the right book, keep reading."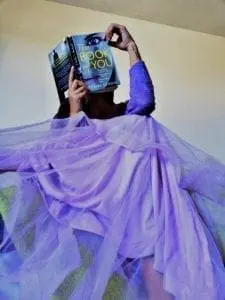 There are days when writing or creating seems impossible," To overcome writer's block, I would say keep reading. There will be a book that will inspire you to write or create your own world. Or one day the morning would feel beautiful, the sky will seem effortlessly blue. If not a book, nature will get back your words".
Women
"I'm not what they were waiting for.
I'm not the carrier of their name,
I'm not who they were excited for,
I'm nothing but a great shame."
                                                                                         ~ Her Green Diary
Jaya Mishra, like every other Indian woman, has her shares of experiences with our society. Her poem "Cursed" paints the life of every girl-child thriving in self-doubt. The insecurity that is sowed in every girl from a very tender age to adolescence, which follows her throughout her career or marriage, the battles to fight for equality only worsens. She contemplates on how every action of a woman somehow leads her towards questioning her safety everywhere in this society.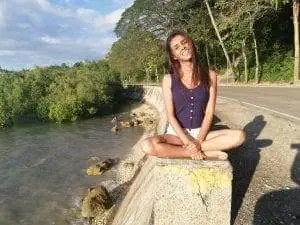 "I don't want to think about getting raped every time, and I step outside. My clothes, My choice of drinks, My Opinions are not asking for your Certificate of Appreciation. Even when it comes to sex, talking about my pleasure is a stigma. And we are in the 21st century." 
Love
"Hiding in the groove of your neck
Curling inside of you,
You wrapped all around me
And I, all inside of you."
                                                                      ~ Her Green Diary
When it comes to love, Jaya Mishra doesn't believe in the perfect version of love, soulmates, or the fairy tales that are knitted with the best of worlds. "There is no love, which is perfect. When it comes to love, perfection has always been a delusion. My version of love would be to love someone whom you can live with."
"Falling in love is easy, but when it comes to living, that is when things get complicated. You can love someone with all your existence but living with the same person could be hell.  Especially when the hard times come or even if it is those mood swings days, to stay is a choice. A choice that you make not only just to love a person but also for your own life". The option of not only loving but also living with a person calls for ultimate toxicity that somehow creeps into every relationship.
"The first phase of any relationship merely is enchanting, but with time, toxicity also brews, and the only way to change that is to work on it by thorough communication. But when there's no change and its affecting your mental health, I would say run ".
Pandemic
"It's a mess in hospitals all around the world.
Every bit of management is failing; we do not have a cure yet.
And all I can say is, please stay at home; it is scary out here".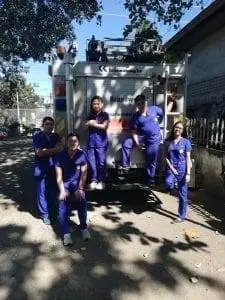 Jaya Mishra opens up about the actual hassle of every day at hospitals during this pandemic. With rising deaths every day, the Healthcare Department all around the world is facing a scarcity of resources, yet our doctors and nurses are working day and night. "It's hard in regards to everything that's going on. I chose this field because it is noble, and I wanted to help others.  Both of my parents are doctors, and I have always known how demanding this work is. That's one of the reasons I chose this field over Literature, and I have never regretted it. Right now, everyone needs to stay at home, that's the only way we can help each other."
The entire world is facing scarcity at this moment. Healthcare departments all around the world are doing their best. Still, they are also in chaos, "The virus is air-borne and though every healthcare department is following every precautionary measure to contain this virus. Doctors and nurses are under high risk of containment every day; we do not have enough masks or gloves for everyone. Every time I wear the PPE (Personal Protection Equipment), I feel my breath shortening due to the weight as my hair brews sweat because of the helmet.  And this is what every doctor, healthcare staff is going through every day now with just one request for everyone to stay at home".
World and its perception
"Icarus was warned, and Icarus was wise.
But a moth doesn't learn without a fight.
Not too far, and not to close,
Consequences fatal, Icarus was told ".
                                                                    ~ Her Green Diary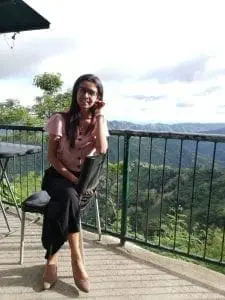 "We know what we are going to do has grave consequences, but will do it anyway", because the desire to know the end in humans is fatal to a point. According to Jaya Mishra, the core of human nature lies in the story of Icarus. Although she sees herself as an optimist because her field leads to deaths almost every day, so being hopeful is the only way to survive.
But as a poet, the world seems a little less than optimistic, "I feel the human race is losing balance on every dimension. I see the scarcity of humanity in our race. With whatever is going around, I know the entire world is not going to change for good, but I hope just a part of it. You cannot change the entire world on your own, that's simply a stupid thought because the world is huge, and every corner is fused with complicated thoughts.  A change in yourself would be enough."
Future and its Intentions
"Your eyes would breathlessly blink
Everywhere but at me
They would wander off at anything but me.
As if my existence was only bodily to you.
We could meet only in the physical realm,
Because of your gates to the world of
Emotions, thoughts, and spirituality
  Were tightly shut to me".
                                                                                               ~ My Lipstick, Intentions
The above lines are from Jaya Mishra's next work, "Intentions," which is going to be published at the end of the year, hopefully. "My upcoming book is different from 'Her Green Diary', it is not just a set of poems but reaches out to almost every issue or cause that our society loves to avoid".
'Intentions' will cover everything that 'Her Green Diary' missed on – Feminism, Rapes, Suicides, Heartbreaks, Deaths, and many more to come. As for her professional arena, Jaya Mishra plans onto working with MSF (Médecins Sans Frontières) to help the actual people who are in crisis.
Jaya Mishra, a woman of fiery opinions who can unabashedly wound you with her words or syringes, depends on her preferences. Her poems feel like a home you never had and words that remains in your dreams under starry nights.