As an affiliate-driven website, Icy Tales earns from qualifying purchases.
Want to know how to earn money online in India for students? We have got you covered!!
The world revolves around the concept of money, financial stability, and the efficacy of personal finance. More money is correlated with more stability, happiness, and freedom.
Being a student or an adult in India, managing personal finances could be expensive.
While social gatherings are important, so is affording a good dinner! From parties to necessities, affording even the basic means is expensive now. With petrol prices reaching heights, it is obvious that high prices and inflammation are here to stay.
So, the solution is- Earn money as a teenager, invest and rely more on savings for your emergency funds.
Gone are the days when more than 200 rupees as pocket money was enough to survive the hefty college canteen bills, tea with a view, and regular daily chores like gas insurance and phone bills.
Now is the generation where everyone preaches compounding, the importance of a savings account, and starting to earn money online, too early in your 20s.
Thanks to the internet, people now have access to everything at one stop. From online jobs, online business, online gaming to online selling, everything is easily accessible to anyone worldwide.
All you need from resources on how to get started to links and internet-based job opportunities is good research and a laptop with an internet connection. With 1-2 hours of bare minimum effort, hard work, and money-making strategies, one can excel in plenty of jobs.
Earning money quickly and effortlessly depends on consistency, passion, and drive to succeed. India is still on the rise of digital dependency.
However, the Internet is overflowing with opportunities that allow teenagers and students to make a fast buck. The trend of work from home is also on the rise now.
Lockdown, quarantine, and isolation gave students ample time. With some binge-watching Netflix shows, some spending on Ludo, some sleeping the entire day, other students discovered different activities to kill their time.
However, some students who were able to benefit from the pandemic were the ones who secured a job during their schooling years and started making money online.
Online recruiting sites have gained prodigious attention for a few years due to an easy mantra- Earn without any monetary investments.
The benefits of starting early are immense. Other than helping your parents, starting to make money online as a teenager offers you a room of freedom for your social gatherings.
Over the last two years, multinational companies like Microsoft, Google, Facebook, and Twitter have recruited many teenagers in different fields, product management, surveys, law and protocol, coding, and much more.
With clear benefits of remote working, employees get to work from the comfort of their house. Multinational companies and small businesses are also sprawling on the world wide web.
The requirements of content writers, bloggers, digital marketers, and product specialists increased over time due to the same.
Top 7 Reasons Why You Should Start Making Money Online in India for Students
Undoubtedly earning straight from the convenience of your home's working desk is the best thing that can ever happen to you.
Incredible way of living, prioritizing lifestyle over luxury, and a regular virtual income are just some of the factors you should consider hopping onto your laptop and researching job opportunities.
Some other popular reasons for why virtual job opportunities are the best way to go about earning a side income-
Virtually Unlimited Income
Whether multitasking or not, an online job offers one an opportunity to earn a good amount of money, more than what a normal offline job would pay.
The online domain has many options available to help you build a hefty income.
Flexible Working Hours
Got school/work in the morning? With online internships, one has the flexibility to choose their working hours, schedule, and deadlines on their own.
Result? Freedom, creative space with lots of money.
You are Your Boss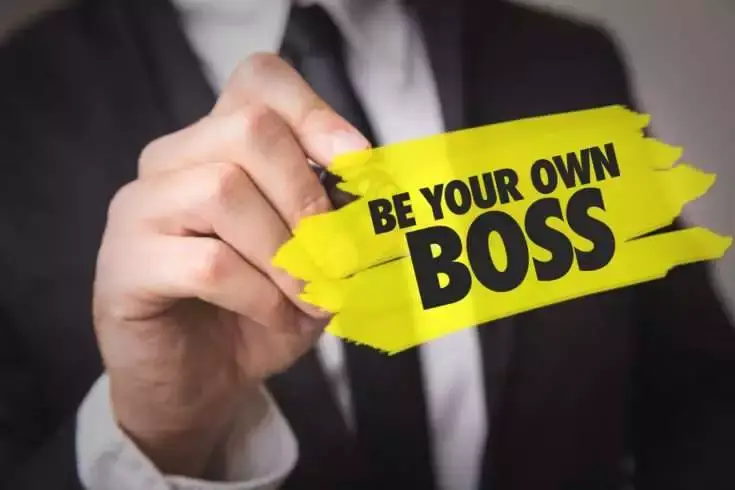 There is someone you can look up to, approach for help or guidance, but making money online helps you enhance your decision process and thinking ability.
The freedom of work how you want to, when you want to is one of the best working atmospheres. Who would not want to earn extra pocket money while being their boss?
Well equipped with cutting edge technology
In an era where algorithm changes every 10seconds and the internet constantly evolves, working in the digital sector means you will be working and constantly adapting to cutting-edge technology.
Get paid for consistency and hard work.
The more time you invest in your part-time job, the more is the stipend. No longer, someone else on the top of the hierarchy will take advantage or credit of your work. One can leverage their creativity and knowledge to get the credit of work and real money.
100percent Job Security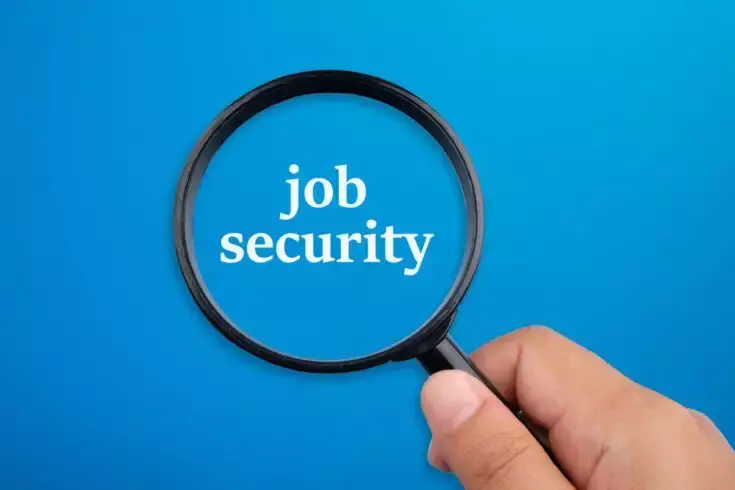 While considering online jobs, the biggest hurdle everyone thinks of is a scam, job security, and fraud cases.
Authentic jobs will always provide an offer letter, working terms, conditions, and a mentor to guide you through the entire process.
Online, you have complete job security. As long as the online market flourishes, you will continue having a job.
No more Corporate Cubicle
No restriction of where and how to work offers you a good amount of time for yourself. One can prioritize health, lifestyle, and academics along with handling work.
In a world where fast money is imperative considering the want of students now to lead an abundant teenage life. Now that you know why you should start let's dive into how you can start.
Top 12 Ways to Make Money Online Easily
Students' lives are like a tangled rope, with no distinction of beginning and end. Swamped with assignments, deluged into research papers, and tons of exams next week!
The busy schedule and pressure of completing work by deadline due to lack of time management can lead to disastrous situations. On top of it, teenagers decide to binge-watch an entire series over the night.
How about that time is utilized for earning? More budget for a weekend party means more fun! Right? The graph of the online money-making industry is on the incline right now.
If you don't know how to start, this post is for you. Some of the jobs you can pursue to make money online in India are-
1. Social Media-Instagram
Instagram is far more the best platform teenagers use daily. This famous platform is known for aesthetic content with various options ranging from fashion and beauty blogs to general knowledge.
Be it Multinational companies or small businesses, each and everyone wants to harness the power of Instagram and promote their content to drive more organic traffic to their website and convince more and more people to buy their products.
Here is where you can earn a huge amount of money.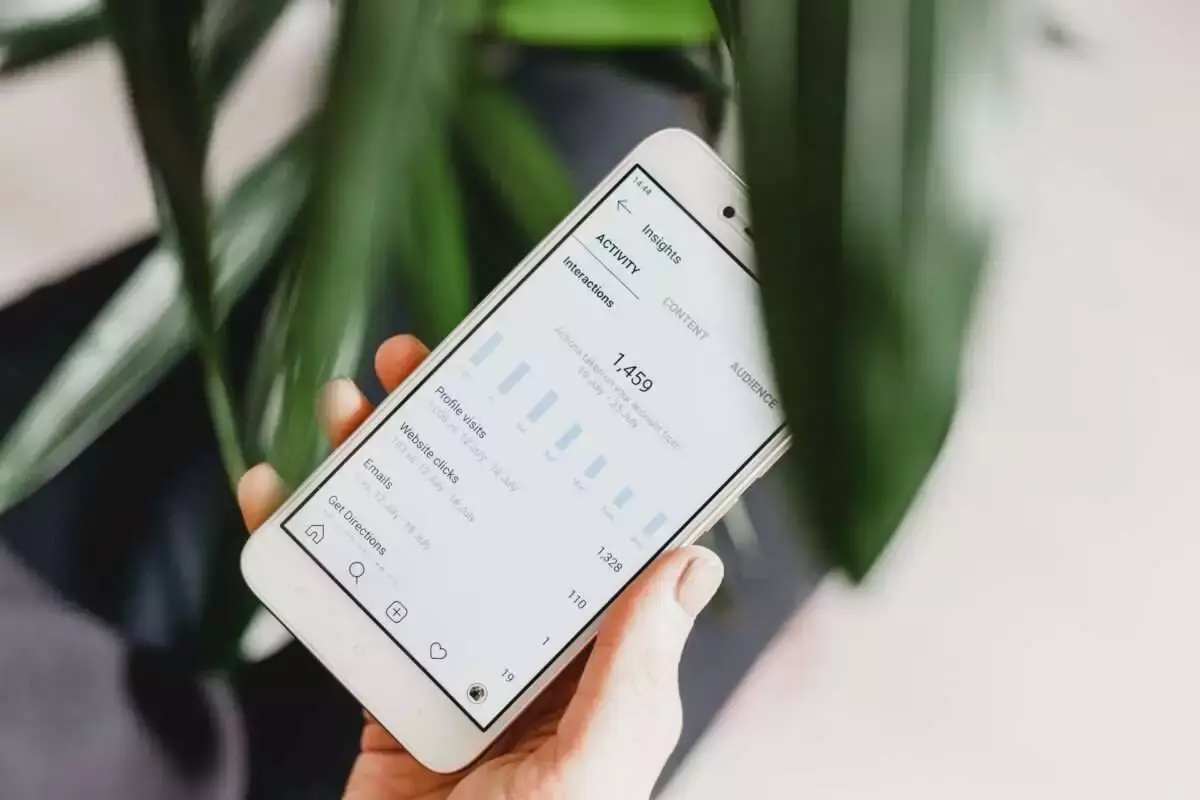 Once you've gained popularity and a good social community on Instagram, monetizing your presence is an easy task.
With the help of affiliate links, shopping, branded content, ads on IGTV, promoting products through reels, sponsoring products, consulting, and fan memberships, one can earn a huge amount of money in no time.
The revenue generated by Instagram influencers depends upon the strength and number of followers behind the Instagram page.
More followers, more fame, and more fat cash! However, in India, one can earn 15-16k per post with 50,000-80,000 followers.
The figures might vary depending on the type of content you post, your expertise, and your location.
As a content creator on Instagram, all you need to know is the basic knowledge of algorithms and how they will reach a good audience, such as using hashtags, promoting on highlights, and posting consistently.
2. Youtuber: Make Money Conveniently
Another very famous social media platform is YouTube. A plethora of content, tons of features, and easy accessibility to anyone and everyone is what makes this platform so popular.
YouTube is expanding its horizons to new levels by incorporating new features like YouTube shorts and more.
This platform has everything from subliminal fashion to ghost and tech. Just like Carry Minati, Komal Pandey, Bhuvan Bam, and many other celebrities that started slow started early are now earning huge amounts of money because of hard work, consistency, and strategies.
Any hobby that you can monetize and get people to watch that content is the hobby that would sell.
Take it to YouTube and Voila! With tons of brands approaching to leverage popularity, advertise their product, and build a strong online presence, YouTubers are paid a hefty amount.
3. Online Tutoring
Are you that nerd with strong academic background, tons of topics on fingers, and a crystal understanding of concepts? If yes, you can leverage your knowledge for money.
Sites like Chegg, Brainly and many more have gained prodigious attention because covid, online learning, and lack of knowledge followed.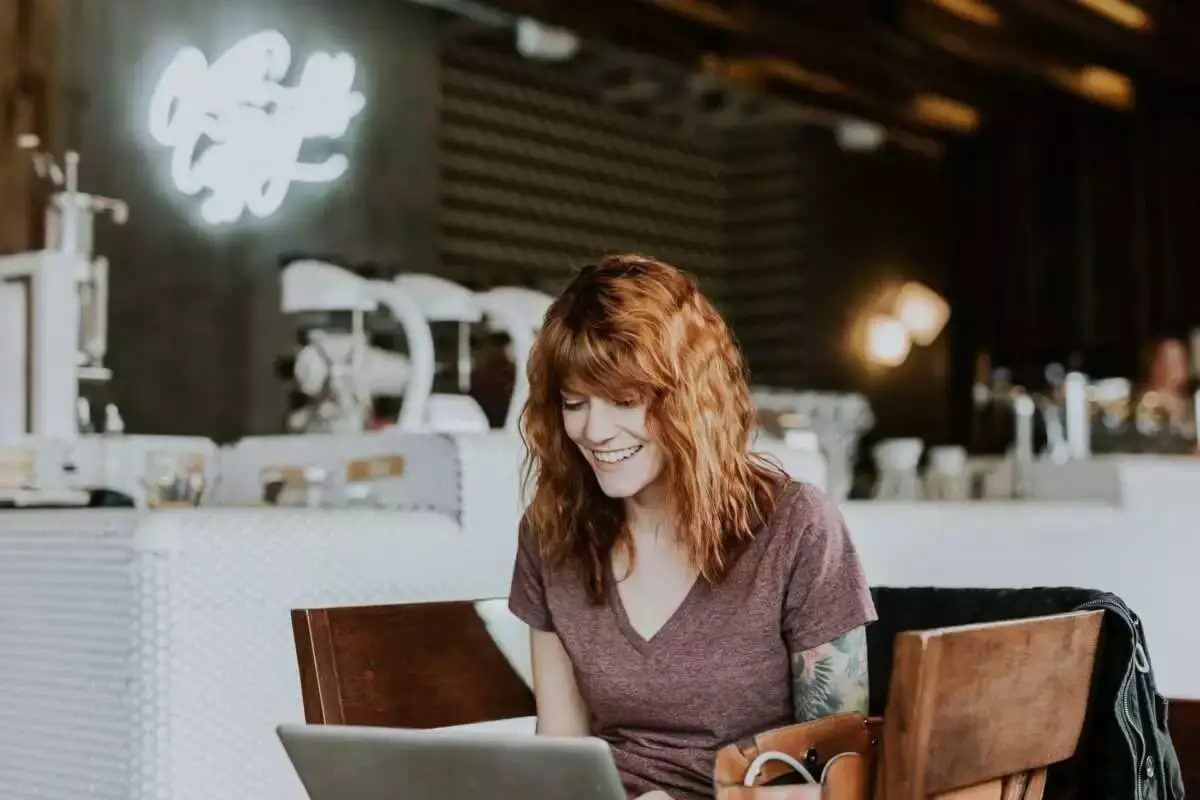 Countless people are searching for their homework, test papers, and assignments online. You can be their hope.
Become a professional online tutor and earn money online. Register on an online tutoring portal, become a subject matter expert, give tests, follow the protocols listed, upload your documents, get verified, and voila! With every answer, earning money online will become an easy task.
4. Sell Online Courses
Private tutoring and e-learning are two common ways to earn money in India. Due to uncertainty revolving around the next wave of covid pandemic and what the future holds for the world, online learning is here to stay.
Infinite resources are available online, and many people are searching for directions to get started. Courses sites are sprawling on the world wide web, not because certificates are important, but a good teacher is.
Sites like Upskill, SkillShare, and Udemy are gaining popularity and are offering free and monetized courses to tons of people online.
From drawing to music to web development, the better your teaching pattern, the more popularity and rating of the course. Result? A good amount of money in no time.
5. Content Writing
If you are a student with exquisite vocabulary, reading books as your favorite pastime, and you hold a good fluency in English, writing is your best shot to shoot.
You'd be surprised to know the number of paid gigs opening available online in the content writing niche. In India, some of the top sites to refer to bag a golden opportunity in the content writing genre-
Internshala
Freelancer
iWriter
HireWriters
LinkedIn
Many companies require the content writer to curate exceptional social media posts and blogs, write articles, captions, and content for their websites plus emails.
The roles and responsibilities are easy to manage. Also, the grade pay is decent.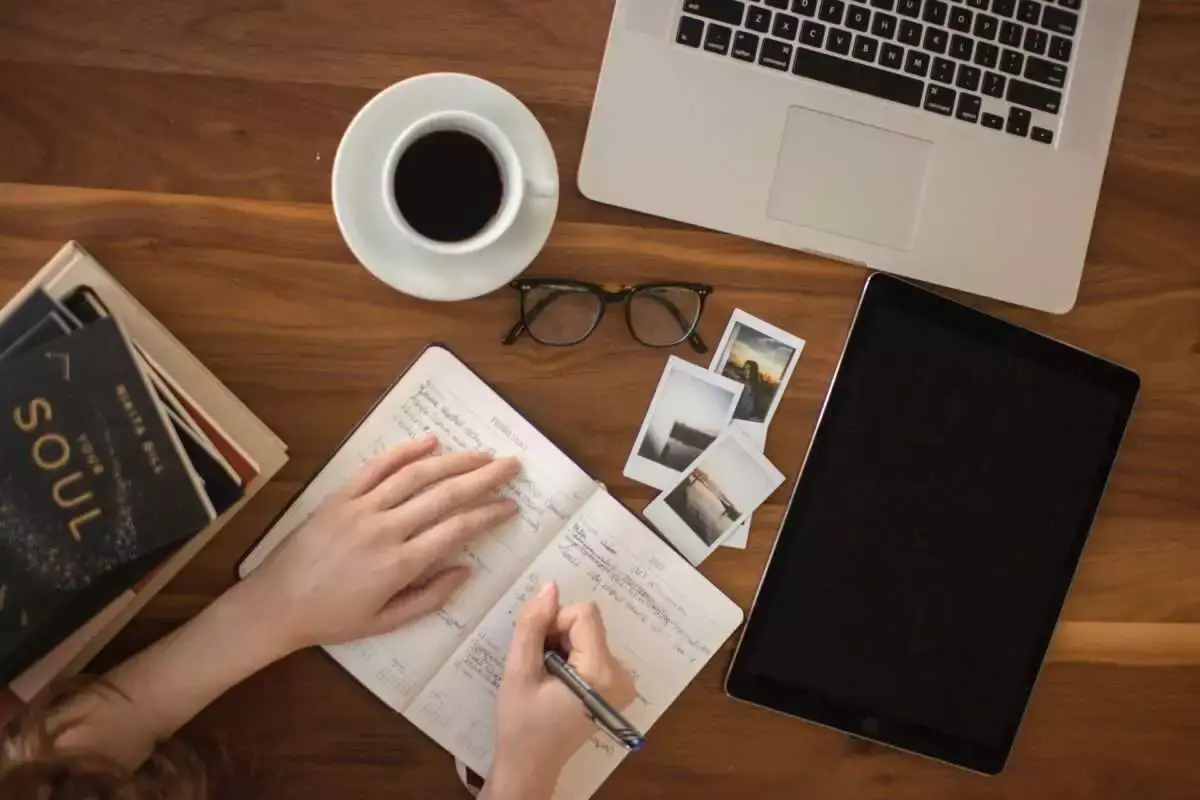 6. Make money online straight from the comfort of your home: Online Blogging
Blogging is the new easy, flexible and smart way to earn money online in India. As more and more students harness the power of social media and are turning to the internet for the minor inconvenience, blogging becomes the next best thing they refer to.
All you need to do is pen down your thoughts regarding a spectrum of topics. From politics to fashion, some of the top online platforms you can refer to are listed below-
Blogger
WordPress
Medium
Tumblr
Weebly
If you are the one with exceptional creative writing skills, it would be of value that you understand the concept of search engine optimization and how it helps drive people to the company's page and bring in more customers to the website.
Some professional bloggers make more money than usual employers in IT firms. Being a part-time job could also be considered a mainstream career.
Blogging involves tons of dynamics like ad networks, affiliate marketing, sponsored posts, native advertising, and a paid community for the newsletter. This way, you can earn a good penny by blogging.
So, what are you waiting for? Start blogging and start earning money online.
7. Buy and Sell Domains
Buying an online presence online is imperative for any business that wants to succeed in the coming years. And yes, that is possible from social media unique username handles, for example, on Instagram and Twitter, but websites are the first step of making a digital presence efficiently.
Due to this requirement, buying and selling domain names have gained much attention over 2-3 years.
Being an online job with minimum effort required, other students can earn easily by registering on sites like GoDaddy and using strategic moves to buy domain names for less and then sell them to companies for more.
8. Graphic Designer: Get New Skills and Make money easily
Visual illustrations, merch stores, designers, posters, and logos for brand awareness all have one thing in common: the need for a graphic designer.
This creative career field involves creating, editing, and using cutting-edge technology like photoshop, adobe Design, and much more to curate unique, inspiring stuff.
Cool looking digital visuals that hook the audience to the brand, an innovative and strong poster that drives people to the message, and brochures that help the company boom is the major roles and responsibility of a graphic designer.
If you think you can create such amazing stuff, get a job as a graphic designer, and easily earn a good amount of money.
9. Digital Marketing- Easy Journey of Making money online?
Getting a salaried job as a digital marketer is not that tough. One can become an SEO expert, start their search engine optimization services, become an e-commerce specialist, get an independent digital marketing job, and secure their financial needs easily.
In India, some of the most popular sites to get a digital marketing job are the Indeed recruiting site, Google for Jobs, Internshala, Glassdoor, and many more.
Hone your SEO skills and dive into consulting companies for a better online community. One can also benefit from running ads and helping them monetize extra.
You don't have to be a college topper or have an experience of 5-6years to become a successful digital marketer and earn a decent amount of money.
Tons of online free courses can guide you on how to get started, help you understand the concept of advertising products, digitals, and then put your skills to use.
10. Social Media Marketing and Manager
The jobs of social media managers are the most sought-after and paid ones in the era we are living in.
Like how Instagram influencer earns money by posting content and creating awareness about the brand in the public eye, social media managers are supposed to do the same.
Primary roles and responsibilities include building large communities, building a strong online presence, promoting awareness about products and services, engaging followers through likes, comments, and hashtags, and advertising the benefits of using that product.
11. Translator
India is a flourishing country with a booming tourism sector, expanding IT services, and heightened investments from foreign countries.
This brings the need for translators into the country. If you are bilingual or happen to know any other language than English, becoming a translator is the best job.
Investing 1-2hours daily, you can earn a good amount as a freelancer depending on season and requirements.
Companies can hire you for translating documents, proofreading articles, translating conversations, transcribing video content, subtitles, letters, emails, and papers.
If you are consistent with good work and quality submissions, considering this as a mainstream career would also help offer job security and help you earn money online easily.
12. App Development and Mobile Development
India is in the phase where mobile and web applications are overflowing the internet market.
Anyone with good knowledge of website development and coding languages like Java, Kotlin, React, or Flutter can easily earn a decent monthly income from online internships to help companies create web design and mobile apps.
Studying in the computer science field? Go to your favorite search engine and search about website application development jobs and vacancies. Chances are, thousands of opportunities will be displayed on your screen.
Many companies hire freelancers for the same. It will help you enrich your knowledge, strengthen your foundation, and gain experience, but it will pay you a hefty amount for fewer efforts.
Tips and Tricks to Earn Money Online in India for students
Other procedures to help you secure a job to make money in India in 2022 are-
Start freelancing on Internshala as a coder with zero registration fees
Get in touch with the concept of affiliate marketing and make big fat cash
Enroll and help the firms that require translation services
Start watching videos and earn points for the same
Start video editing on freelance websites or start streaming on online gaming websites
Become a verified online seller and sell Books, thrifted clothes, accessories, and no longer used items to make money online as students.
Become your college ambassador, earn while promoting content
Make notes, projects and solve assignments for others
Take online surveys and complete tasks like watching ads, reviewing comments on the google play store, and joining Facebook groups to help companies build an online community.
Explore different business model and become a Virtual assistant
Prerequisites of Making Money Online!
Other alternatives include working in the video rights domain, web page flipping, NGO volunteering, advisor and consultant, video game streamers, and many more. Along with getting a job, aim for developing skills and gaining experience.
For instance, aim for good verbal and written communication skills to help you succeed online and offline in the coming years.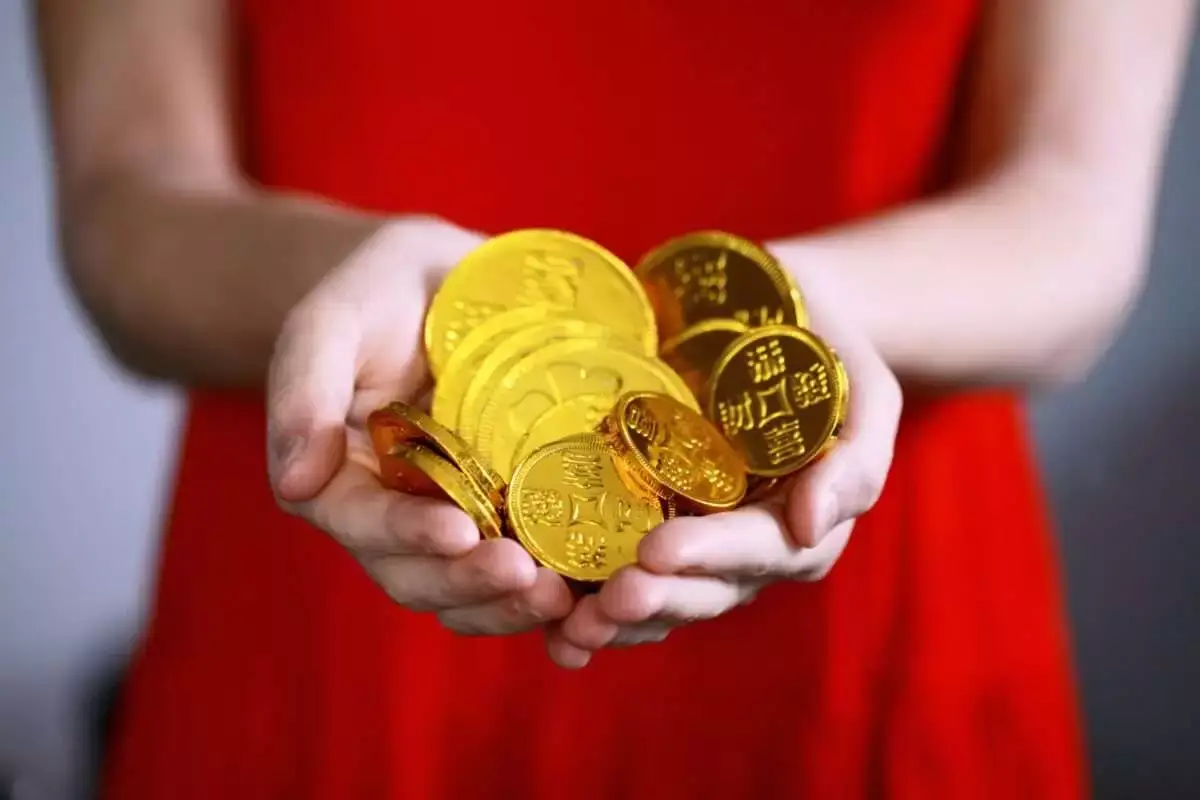 The prerequisites of earning money remain constant everywhere. Get into the habit of saving, understand the core logic behind compounding, get a savings bank account ready, and voila!
You are ready to explore all the internet-based jobs and make money online. A decent internet connection and a PC are all you need to be financially independent overnight. Browse over the top freelancing sites like Fiverr, Chegg India, Freelance India, and Truelancer to know more about the jobs.
Apart from getting a savings account, getting your resume or cover letter ready is another requirement. While applying for jobs online, the only thing that a company asks from college students is their resume.
A resume is a piece of paper that decides and helps recruiters analyze your skill set and see if it's incongruence with job requirements. A good resume will take you a long way ahead.
Final Thoughts: Conclusion
Part-time jobs hold a crucial value in your life, depending upon whatever career you will pursue in the long term; reflecting that you started early and were financially independent for a long time will impact recruiters.
If you are a computer science student, pursue software development or mobile application development to help you make money online while teaching you relevant new skills. Moreover, If you are a humanities student, some NGO work and internships will be of great value.