As an affiliate-driven website, Icy Tales earns from qualifying purchases.
Anyone remotely into skincare might know what exfoliation is and how to exfoliate the face. But for those, who don't, this article is for you. Before we get into how to exfoliate face, let's cover a few basics.
1) Exfoliation 101
1.1) What is Exfoliation?
Exfoliation is essentially removing the top layer of dead skin cells from your face & body. As scary as it might sound, it is a very simple process. Depending on your need and skin type, there are different ways to exfoliate your skin. There are different skin types, each with a different need. Therefore, it is essential to choose the right method and product for you. Otherwise, it may lead to undesired side effects.
1.2) Who should Exfoliate?
The simple answer to this question is that everyone should exfoliate. Our skin has a natural mechanism for removing dead skin cells every three to four days. But with age, this mechanism slows down, leaving behind bad skin texture and rough skin. So, as you age, you need to incorporate exfoliation into your skincare routine gradually.
1.3) Why do You Need to Exfoliate?
Although cleansing your face removes dirt and buildup, it doesn't do much in the long run. Over time, dead skin cells and dirt accumulate on your skin, making it look rough and dull. Exfoliation removes these dead cells, resulting in smoother and brighter skin. This also increases the efficacy of your other skincare products. Therefore, by adding exfoliation to your skincare regime, you can achieve healthy, radiant, and better-looking skin.
2) What are the Different Types of Exfoliations?
Exfoliation is primarily of three kinds:
1) Physical exfoliation.
2) Mechanical exfoliation.
3) Chemical exfoliation.
2.1) Physical Exfoliation
Physically removing the dead skin cells is the conventional way to exfoliate. This method involves using granular substances/ exfoliating scrub to exfoliate your face. You can make your own physical exfoliant by grinding raw uncooked rice to a coarse powder. Add a little water to this powder and exfoliate the skin when required. You can also do the same with papaya seeds or walnut shells.
If you're too lazy, you can also opt for store-bought scrubs. Here are a few cult favorite skin care products.
2.1.1) Product Recommendation
Nykaa Naturals Scrub is a recent launch. It comes in seven variants. Each variant addresses a different skin concern, such as sun tan, dull skin, pigmentation, etc.
Mcaffeine Exfoliating Scrub is rated 4.4/5 stars on Nykaa. It is enriched with vitamin E, argan oil, walnut, and pure Arabica coffee. It not only tackles sunburn and rough texture but also helps eliminate blackheads.
The Kama Ayurveda Brightening Ayurvedic Scrub may be on the expensive side, but it is worth every penny you pay. It is infused with the goodness of Kumkumadi tailam and, therefore, it visibly brightens the face adding a subtle glow to it.
2.2) Mechanical Exfoliation
Mechanical exfoliation involves using hand-held exfoliating tools to remove dead skin cells. These tools are typically made of silicon heads as it is much more hygienic when compared to other options. A good example is the Miniso exfoliating brush. These tools also have their electric counterparts. For example, the Foreo Luna is a popular device women use to exfoliate the skin.
2.3) Chemical Exfoliation
This method is relatively new in the market yet highly recommended by most dermatologists. It uses enzymes or a few gentle acids that dissolve the outer layer of dead skin cells providing a hassle-free experience. This method is ideal for anyone with acne-prone skin. The most popularly used acids are alpha hydroxy acid, beta hydroxy acid, salicylic acid, and glycolic acid. They mostly come in the form of chemical peels.
Here are a few chemical exfoliants doing well in the skincare world. Some of the most common ingredients are alpha & beta hydroxy acids and papain, which also help brighten the skin. One could experience a little tingling sensation as the skin reacts to such chemicals. But do not panic, as this is to be expected and is completely normal.
2.3.1) Product Recommendation
The Derma Co 15% AHA + 1% BHA face peeling solution is a good beginner-friendly option. With the right proportion of active ingredients, this solution helps with blemishes, wrinkles, and fine lines and soothes the skin.
The Ordinary 30% AHA + 2% BHA face peeling solution is globally loved by all women. This uses pepper berry extracts to soothe the irritation from acid use. However, this chemical exfoliant is recommended only for experienced users.
Minimalist 25% AHA + 5% PHA + 2% BHA peeling solution exfoliates on the surface and inside the pores. PHA exfoliates and also acts as a humectant and a moisturizer.
3) How to Exfoliate Face or the Skin?
It's important to find the right exfoliation method for your skin type. If you're exfoliating your body, use a body wash followed by a suitable body scrub. But regardless of your skin type and choice of method, you first need to wash your face with a gentle cleanser.
3.1) How to Exfoliate Face Physically?
Start by following these steps:
Wash your face with warm water.
Massage the granular scrub on your face in circular motions.
Finally, wash off with warm water.
Gently exfoliating in such a manner will leave you with healthy skin.
Things to keep in mind:
Make sure to use light strokes, or they will irritate the skin.
If you have acne-prone skin, use other methods to exfoliate the skin. Avoid this exfoliation method at all costs if you have active acne breakouts.
Those with darker skin tones can also avoid this method as it can darken the skin further.
Ensure you are using the right skincare products. For example, don't mistake a body scrub for a face scrub.
To exfoliate the body, use a good body wash with glycolic acid or benzoyl peroxide. You can also use body scrubs like a sugar scrub.
For more on exfoliation, refer to our article on Best 5 DIY Body Scrub.
3.2) How to Exfoliate Face Chemically?
Chemical exfoliants, on the other hand, have a slightly different application. Alpha hydroxy acids and beta hydroxy acids often come in the form of peeling solutions. The steps for this method are more or less the same, only the exfoliant differs. So, this is how you exfoliate chemically:
Wash your face with a face wash.
Apply the exfoliant evenly on your skin's surface, leaving it on for 10-15 mins.
Wash it off with warm water.
Things to keep in mind:
A good chemical exfoliant will instantly smoothen the skin's texture, brighten the skin's appearance and give an even skin tone.
While chemical exfoliation works for sensitive skin, be cautious, as you should only use mild chemicals for sensitive skin. Also, if you overdo it, it will worsen the skin.
3.3) How to Exfoliate Face Mechanically?
Firstly, wash your face with warm water.
While your skin is still wet, use your exfoliating tool to make circular motions on your skin.
If your device is an electric one, you might have special instructions that come along with it. For example, it may have:
Different modes for each skin type.
Different speed settings.
Different vibration settings.
So, read the instructions carefully and choose a mode and speed that is well suited to you.
4) Dos and Don'ts of Exfoliation
 Dos
i) Always follow up with a moisturizer.
Your skin is extremely sensitive post exfoliation. Exfoliation removes most oils from your skin's surface, making your face drier. Therefore, it is necessary to use a soothing and hydrating moisturizer to help calm the skin, even if you have oily skin.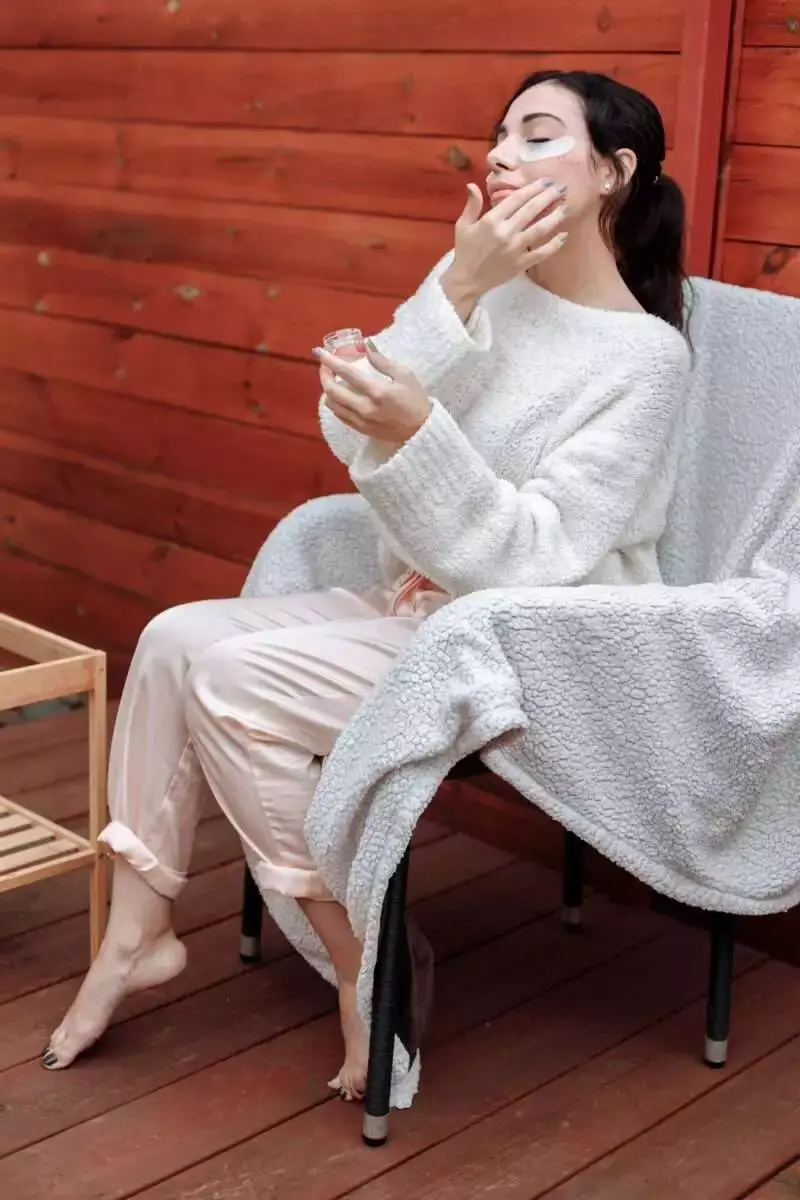 ii) Choose the right exfoliation method for your skin type.
A physical exfoliant is more than sufficient for someone with normal skin, or any method would work. Physical exfoliation is also recommended for those with oilier and thicker skin. However, if you have sensitive and acne-prone skin, it's best to avoid physical and mechanical exfoliation. Opt for chemical exfoliation instead. Chemical exfoliation also suits dry skin.
Don'ts
i) Don't step out into the sun without sunscreen post exfoliation.
As mentioned earlier, our skin is extremely sensitive after exfoliation. Sunlight can be harmful depending on where you live and how long you are exposed to it. Therefore, it is advised to exfoliate at night. However, if you do exfoliate in the morning, you must follow up with sunscreen.
ii) Don't be too harsh on your skin.
Always gently scrub your face. Over-exfoliation not only removes dead skin cells but can also cause micro-tears on your skin. This, in turn, will provide free entry for bacteria into your bloodstream. Use gentle, small, circular motions to apply any scrubs or chemical exfoliators you use. Use lukewarm water to rinse after about 30 seconds of this. Make quick and gentle strokes with a brush or sponge if you use one. This way, you can properly exfoliate.
Don't exfoliate if you have open sores, cuts, or burnt skin. If you have darker skin tones, micro tears can trigger melatonin in your skin which in turn can make your skin darker and uneven.
iii) Don't over-exfoliate.
Each skin has a different need. So how often one needs to exfoliate differs from person to person. The ideal frequency would be one to two times a week. But no matter what your skin type is, "do not exfoliate your face every day," or it may cause skin irritation.
5) How to Simplify Exfoliation?
If you're lazy and hate to follow multiple steps in your skincare routine, exfoliation may sound like a gigantic task. So, how do you tackle this issue? Simply by choosing products that perform more than one task. For example, choose a moisturizer that hydrates and exfoliates your skin.
Here are a few skincare products with a dual purpose.
5.1) Re'equil Fruit AHA Face Wash-
Re'equil Fruit AHA Face Wash removes dirt and excess oil and mildly exfoliates your skin. It uses alpha hydroxy acids from fruits that offer gentle exfoliation without stripping you off your essential oils. This is perfect for sensitive, combination, oily, and dry skin. Ensure that you wash your face only twice a day and not more than that. If not, it can completely strip your skin of its moisture.
5.2) Re'equil Daily Micro Peeling Enzymatic Exfoliation Serum-
Re'equil Daily Micro Peeling Enzymatic Exfoliation Serum contains 10% actizyme, an enzyme extracted from the fungi mucor miehei. This serum can be used every day, unlike traditional exfoliators. But make sure to use sunscreen immediately after. This product is good for oily, dry, and sensitive skin. It gradually and gently exfoliates the epidermis surface, yielding instant brightness to the skin in the long run. It hydrates the skin, increases cell turnover, and fights wrinkles and fine lines.
5.3) Minimalist PHA 3% Alcohol-Free Toner-
A toner, the second step in a skincare routine, is typically used to balance the skin's pH and remove any facewash residue left behind. But the 3% PHA toner from the Minimalist does so much more. It provides mild exfoliation, hydrates and renews the skin, balances the skin microbiome, helps unclog pores, and reduces pores. This has a lightweight texture that absorbs smoothly into the skin. It is ideal for all skin types, including sensitive skin. So, this product is a game changer.
5.4) The Derma Co. 7% AHA + 1% BHA Overnight Face Peel with Salicylic Acid-
Normally, you would have to use your product to exfoliate, leave it on for some time and then wash it off. This requires a lot of patience. But for those who lack such patience, the Derma Co-Salicylic Acid Peel comes to the rescue. This mild chemical exfoliator has the approval of its board-certified dermatologist. It is formulated with 7% AHA, 1% BHA, glycolic acid, and salicylic acid. It is enriched with vitamin E and other anti-inflammatory properties. It increases skin cell turnover. It evens skin tone, replenishes your skin, reduces the appearance of fine lines, and soothes irritated skin. The product also battles blemishes while also exfoliating your skin.
5.5) Rejusure AHA 0.5% + BHA 0.5% Facial Moisturizer-
Rejusure AHA 0.5% + BHA 0.5% Facial Moisturizer is a lightweight moisturizer that absorbs fast into the skin. It heals acne, brightens skin, nourishes skin, renews skin cells, and, as you might have guessed, also exfoliates the skin. This works well for combination, oily and normal skin. It is light on the face since this is a non-greasy formula. If you use this moisturizer in the morning, use sunscreen, or it may have unintended side effects.
Important Note
Please do not use all of the products mentioned above at once. You only need one exfoliant at a time. Using too many exfoliants can cause your skin barrier to rupture and cause extreme sensitivity on your face. So, choose wisely according to your need, age, and skin type.
6. Final Words
Exfoliating eliminates dead skin cells. It has additional benefits like reducing dark spots, fine lines, wrinkles, and sun tan. There are various methods and products to exfoliate depending on your skin type. So, choose what works for you.