As an affiliate-driven website, Icy Tales earns from qualifying purchases.
Mouli Suvarnakar recently graduated in July with a major in English literature and has been spending her vacation working on her home-grown business. She has had a chance to use her social media skills by developing Sew Scrunchies. It has been particularly exciting for her to be immersed in this environment because Mouli Suvarnakar has been in love with content creation since she was a teenager.
Icy Tales is in conversation with Mouli Suvarnakar about her journey as she started Sew Scrunchies, her small business with which she aims to make it big, her tips and tricks on how to start a business at such a young age and how to nurture your home-grown business.
Q) How and when did you start your own product business? What motivated you to begin?
Mouli Suvarnakar – We came up with Sew Scrunchies in lockdown during Covid; it was just an instinct. I ordered some scrunchies online and was so excited to wear them. Just one thought, I knew I could make better ones; we could have so much fun with the designs and fabrics. That's when we decided to give it a go. And since then, we haven't ever regretted the decision. Something that keeps motivating me during this journey is my family. And especially my mom; without her, I wouldn't have been able to achieve my success.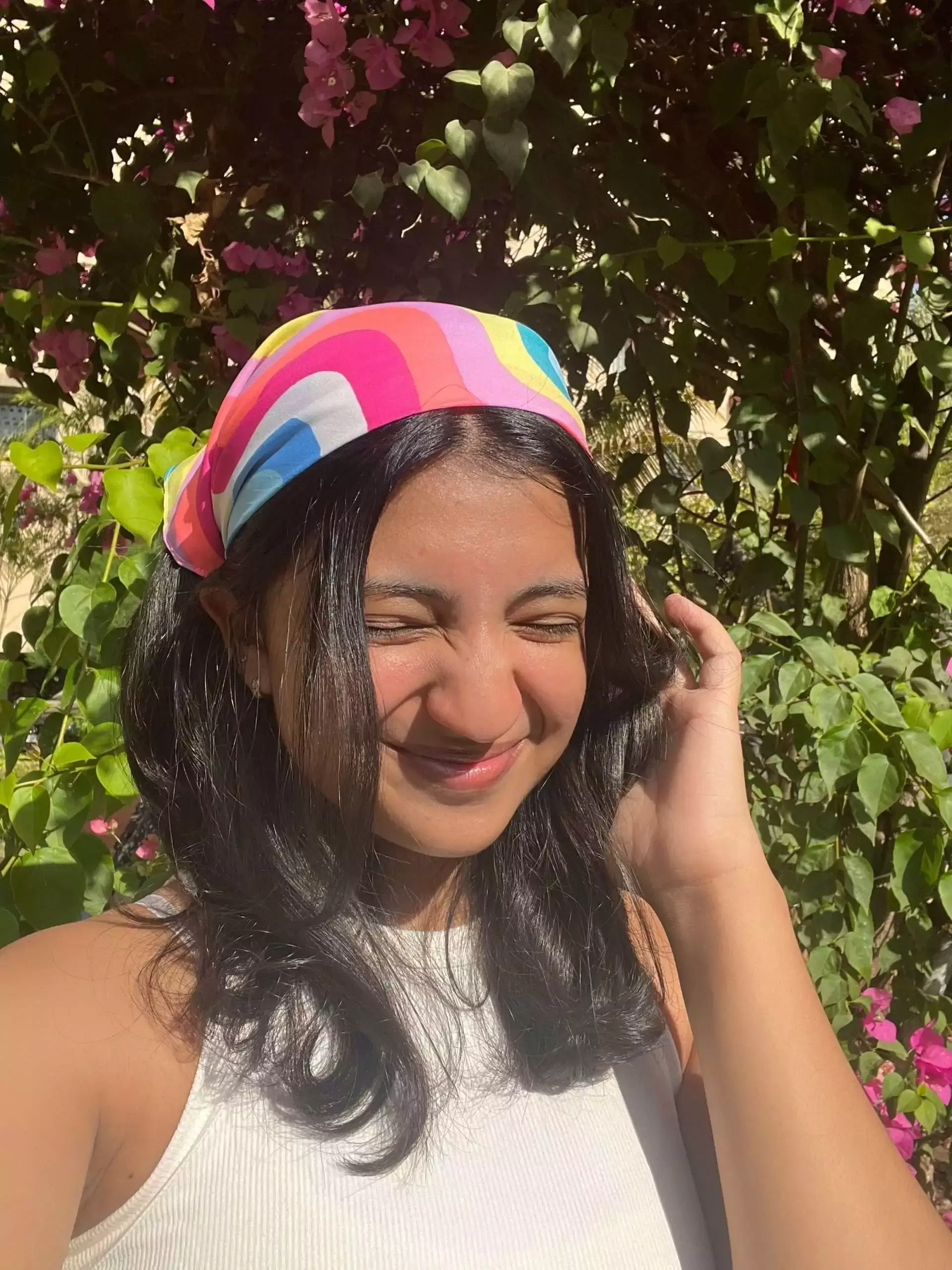 Q) It would not have been an easy journey with so much competition; what keeps you going, and share some tips you learned through all the experiences?
Mouli Suvarnakar – Definitely hasn't been an easy one. There are days when you have to deal with difficult customers, bad delivery services, constant content creation, and most importantly, the competition in this business field crazy. The market is huge, and the product is in high demand. Over everything, being patient keeps me going. Something very important is taking time out for yourself. It's crucial not to make business your whole personality and life. A business is a part of your life; you shouldn't let it consume you.
Q) What were the challenges you faced with your business? What was the most difficult phase, and how did you overcome it?
Mouli Suvarnakar – Running a successful small business has its challenges involving the economy, managing your cash flow, inventory and low stock, finding your target audience, etc. For us, managing our employees was one of them.
Once you start a business, it means after a point, you're going to hire a few people to make your job easier. Onboarding each new employee separately is a challenge on its own. We had to deal with different personalities, and finding a common language was tricky. Over time, we understood that communication is the key.
Q) According to you, what does someone need to succeed in a business?
Mouli Suvarnakar – It usually depends on the platform of the business; for me, it's social media. Particularly Instagram. It's the go-to place for millions of people to share their stories. And, if you're using Instagram for business, think about your experience with the app. It's important to know a few basic skills.
Deciding why you are using Instagram for small business, building a community, finding your visual aesthetic, posting consistently, experimenting with different content types- reels, posts, stories and making the most out of it. Altogether, you need to be passionate, good at marketing and have a unique value to succeed in any business.
Q) There is not much support from people when you start your business. Who was your biggest supporter & guide? Was it different for you, or you had to prove yourself?
Mouli Suvarnakar – It was different for me. My parents were completely supportive. There was no reason for them not to be, as I didn't ask for any financial assistance, and I never made my problems their problems. My mom was super excited about the idea, and my dad was on board with us from day one. It was easy for me, with my mother being the biggest supporter and my dad giving impeccable advice. They still are the biggest cheerleaders I could ever ask for.
Q) Tell us four things you learned and cherished from all the experiences in life
Mouli Suvarnakar – No matter how many degrees we have or how many books we've read, there are some things that only life can teach us. Some of the things I've learned from life;
Being independent. Standing up on my own and taking care of myself because no one is better equipped to answer my questions but me. As Socrates said, "To find yourself, think for yourself."
Life can be difficult. As I grew up, I learned that life would not be easy. It gets harder as the responsibilities grow. It taught me how to roll with my punches to survive and that it is not always smooth sailing.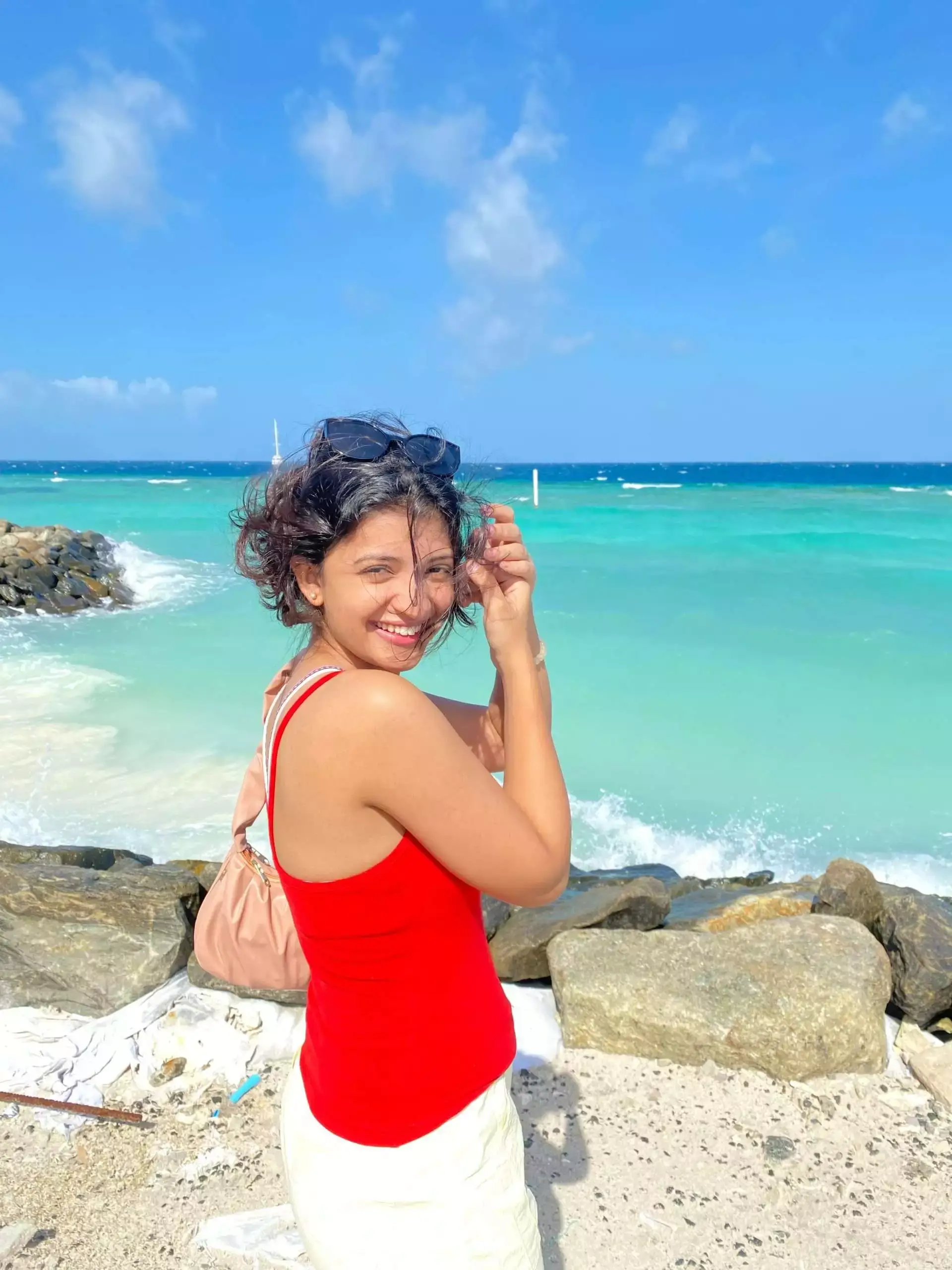 Everything is temporary. The "enjoy it while it lasts" is a cliche for a reason. Learn that if it's a pain, it's temporary; feelings are temporary; difficult phases are temporary. The best you can do here is try not to give power to these things and move forward.
Love yourself. Not in a selfish way, but in a compassionate way. Forgive yourself for mistakes and failures, believe in yourself, and learn to walk away from people who aren't good for you. It will make your life a bit easier.
Q) If not 'Sew Scrunchies,' what would you do today and why?
Mouli Suvarnakar – One thing I have always had in my mind, if I weren't a small business owner, I'd be a YouTuber or an influencer on Instagram. I think this is where I'd be able to give my best because I've always had a creative mind and approach to life. Because this is where I belong.
Q) What is most crucial to you in a business?
Mouli Suvarnakar – To me, being creative is the most crucial thing in my business. Recognizing that I might not know everything and being open to new ideas and perspectives. I'm always looking for ways to improve my business and make it stand out in the competition.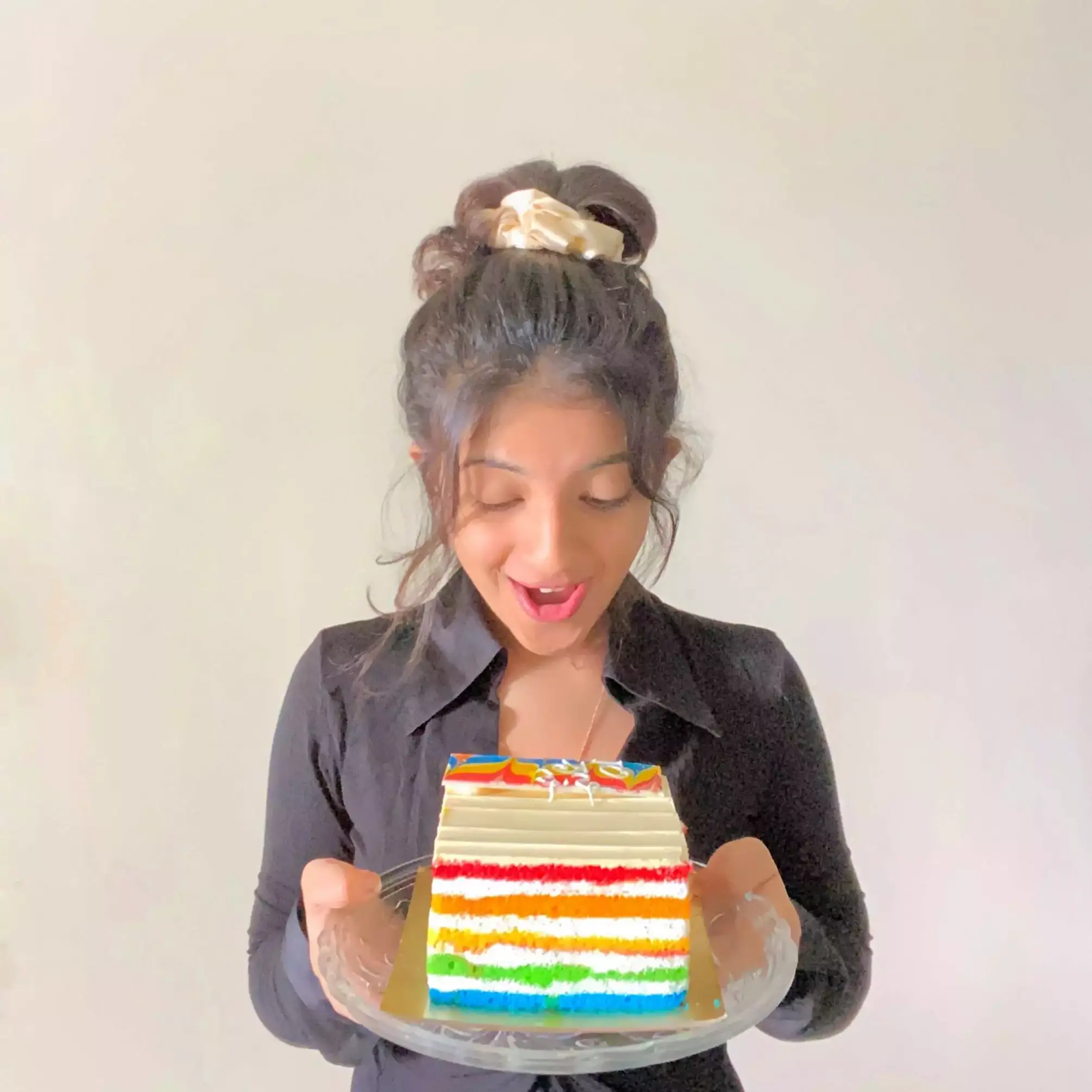 Q) Describe your worst working day. What did you learn from the experience? And what is the greatest success you have ever had in the business industry?
Mouli Suvarnakar – I don't particularly remember any, but if I had to describe one, it would be a week in my life. As I remember, I couldn't put my focus on anything. I was juggling my university exams on the one hand and a few impatient customers on the other. It was very overwhelming.
The invaluable support I receive from my customers is the greatest success I've had in the business industry. I've learned from this experience that you always ensure everyone knows that you will be MIA for a while, and the shipments might get delayed. And to my surprise, most of the people are understanding. They know that we're humans too.
Q) What are your future goals for 'Sew Scrunchies'? How do you aim to accomplish them?
Mouli Suvarnakar – I have set a few realistic goals for Sew Scrunchies. Goal setting is never a one-time event; you must keep revising your existing strategies or implementing new ones to stay in tune. Some of the goals I have in mind would be, – To increase the traffic on my website and finally learn about digital marketing.
Next will be to improve the quality of my services, products, and general operations. It may take some time, but it will be instrumental to my business. And lastly for now expanding the business premises. Right now, we do not need a large space, but we might need to expand over the next few years, and we are very excited about it.
A promising business idea may seem challenging, but with some planning and preparation, you can efficiently launch a small business to become your full-time boss and fulfil your passions and dreams. Mouli Suvarnakar proves this, as she proved her abilities to have this goal and then started her journey towards her small business. With her efforts and support from her parents, family and Instagram community Sew Scrunchies has been doing well.
Mouli Suvarnakar inspires many who have goals to start something that can support their dreams. If you also like scrunchies, then Sew Scrunchies is where you can shop and get various designs and varieties to match your style.