As an affiliate-driven website, Icy Tales earns from qualifying purchases.
Praveen Mishra is a 21-year-old young entrepreneur, based in Bangalore. He started his business in the year 2018 with the aim of building and creating online stores for local vendors and small businesses.
ByBuy brings all of the world's shops online, an awe-inspiring initiative by Praveen Mishra for creating an online store for products available locally. Bybuy is creating an online store that will allow people to grow their business and reach their targeted audience, where the product catalogs are available and can be made in a single app.
Praveen Mishra -"My business has been altered by the pandemic" 
It was a difficult time for everyone throughout the pandemic. Though both the waves gave mixed experiences to Praveen Mishra and his business. "The 1st wave of the pandemic was very productive for me and my co-founder Satyam Sahu. During the first three months of the lockdown, we completely focused on building the product. Initially, it was productive but the second wave was scary."
Praveen Mishra -"Entrepreneurship and curiosity go hand in hand"
Praveen Mishra strongly believes that entrepreneurship comes with great challenges and opportunities. The co-founder explains that an individual becomes an entrepreneur when he has the curiosity to build new things. Instead of settling for what they think they know, curious entrepreneurs explore tough questions and delve into new paths.
Praveen Mishra added his experience of being curious since childhood. The entrepreneur is more of a curious person who wants to go into the depth of how things and new applications have been created.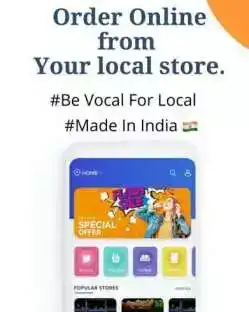 "Being an entrepreneur is a different thing and being curious is different. Since childhood I was curious, I always started to build things whenever a new idea came into my mind. As a builder, your only focus is on building new products but as an entrepreneur, your focus is on other things such as value creation, capturing of wealth, and other aspects. Before starting my journey as an entrepreneur, I was more of a creator." 
The entrepreneur understands that creativity has no age limit. Praveen Mishra has been a creator since his childhood. He built his Non-Profit organization (NGO) when he was in school. He also runs free classes for more than 40 students in his district Pratapgarh. He plays cricket and organizes the tournament of cricket for the children who love to play cricket.
Praveen Mishra- "ByBuy has made it very easy for the local shop owners and vendors to sell things online"
Since his school times, Praveen Mishra has always been an innovative person. The inspiring moment for building ByBuy as an online store for the local shopkeepers was his hand-made wall posters. He made posters for the stall that was being set up in his college. At the end of the day, he was left with some posters. He tried selling them on the e-commerce website but didn't succeed.
He again got a chance to sell a book on Amazon that has a proper GST number. He didn't succeed again, because the book didn't have the ISP number. This made Praveen Mishra think and realize the difficulties of selling online. "If I am not able to sell something online, then how will the local shopkeepers and small business owners list their products and sell online?". 
This incident inspired Praveen Mishra to make online selling as simple as making and posting a YouTube video. Similarly, ByBuy allows any small business owner to list their products and sell them easily online. ByBuy is a platform where customers and sellers can connect easily.
Praveen Mishra- "The journey of a startup and entrepreneurship is never straight and consistent"
Praveen Mishra very well discerns that starting your own business has a lot of ups and downs. He had his shares of peaks and valleys while starting Bybuy. "Sometimes you have to go back and check something, sometimes it's like a circle. You go round and round to make a step ahead."
For Praveen Mishra, getting underway a startup to build it in such a way that many local shopkeepers can use ByBuy as a platform to grow their business, everything was a challenge. "From sketching the idea on paper, how will the website look like, I had to develop the AVP and the MVP. I interacted with the early users to know more about it. I build the app. Everything was at a different level of challenge" Praveen Mishra explained.
Being an entrepreneur is never an easy task, it comes with a new challenge every day, understands Praveen Mishra. With consistent efforts and hard work, ByBuy has reached more than 5000 users. But now there is a new challenge of marketing their product. "My journey is a constant improvement. Even when we reach a height, we have to keep improving daily."
With consistent support and motivation from his near and dear ones Praveen Mishra aims to reach greater heights."Throughout my journey, my constant support has been my co-founder, my friends, and my family."  APJ Abdul Kalam has been his inspiration and his book 'Forge Your Future – Aapka Bhavishya Aapke Haath Mein' by A.P.J. Abdul Kalam has also been a great encouragement for him.
Praveen Mishra- "To make a startup successful the most important factor is to make mistakes, learn from them and grow"
Praveen Mishra explains his journey into three phases. The first phase was building the product, wherein the team had to be built.
The second phase was raising the fund. When it comes to raising a fund, Praveen believes that it is important to explain why will anyone be investing in your startup.  The Third phase is scaling apart. The startup was not always about building a product. It is also about how the product will reach the market and what will the investment be.
He tries to make everything possible that adds value to his growth, personally and professionally. Praveen Mishra has always been a self-learner and has always believed a quote saying 'You get experiences when you don't get what you want.'
Praveen Mishra- Structuring and Restructuring of ByBuy 
Initially, ByBuy was started as a Hyperlocal platform where one can buy from the local Kirana store. In the starting phase, in the Kirana store people would be placing their products on the ByBuy app, as a customer, you can place the order directly to the store and they will deliver it.
The next move was to enable the store to share the weblinks that helped them to create websites. Now Bybuy has to move to a new model that is the 'do it by yourself model' instead of 'Do It for me.' Their work on new hardware products is going on.
Praveen Mishra- "Curiosity, implementing your startup idea, and learning from your mistakes will take you in the direction of success and growth."
The co-founder believes that every entrepreneur is the same and has to take the necessary steps and actions to convert the idea into reality.
Currently, Praveen and his team are working on a product that will be Disrupting the use of a calculator. The product will be helping small businesses record their data and the analysis of the business can be done."Thinking about the future aspect, everything will be online and omnichannel. We are creating products so that the demands can be met and we can help the small business to grow."
The qualities that set aside Praveen Mishra from others are his curiosity, resourcefulness, relentlessness, and being an underdog. Praveen is very curious to know about new things and how they work. When it comes to relentlessness, Praveen Mishra is very determined about his work.