With increasing awareness regarding female education and acceptance of women in the economy, there has been an increase in the number of young female entrepreneurs in India. The statistics say that out of 58.5 million entrepreneurs in India, approximately 14% of it are women. Well, this is not a massive number if seen as a percentage.
But, if we break that down, around 8.19 million women entrepreneurs also include young female entrepreneurs in India. And this figure is very remarkable for a male-dominant country like India!
Today, with the era of innovation and dynamism, the sector where women entrepreneurs are is also changing. Around 1/3rd of Indian women are working for the agricultural industry and handicraft or cottage manufacturing. But with the wave of startup ecosystems and platforms of digital marketing, young female entrepreneurs in India are coming forward as the founder, managing directors, and CEOs of their ventures.
Here are a few of the young female entrepreneurs in India who, by their courage and vision, have left a significant impact and inspiration on women today.
The latest list of successful women entrepreneurs and their inspirational journeys and business story is just a click away.
1. Sreelakshmi Suresh
World's youngest web designer, Sreelakshmi, is just 22 years old, which makes her one of the young female entrepreneurs in India, or we can say youngest. She started a web designing company as, eDesign all by herself, making her the world's youngest CEO, according to some sources. She has successfully developed and launched over 100 websites, including a website especially for deaf people, which is www.kozhikodedeaf.org, launched by the forest minister of Kerala. 
All of this had already started when at the age of 8, she designed an official website for her school. This gives us a message that we usually don't hear what a child is saying in innocence, but this shouldn't be done, as that thing said or done in innocence can be a child's life-changing goal!
2. Aditi Gupta
Menstruation is the topic that is still considered a taboo in Indian Society. A girl starting with her menstruation cycle is already going through a lot of mental and physical change and over it, the customs relating to it about not visiting a worship place, not going near the water place or kitchen of the house, not touching anyone for that days, eating food separately and what not just hinders the mental health of a woman.
Aditi Gupta realized her unawareness regarding menstruation and started with a comic book having three young girls and a doctor as central characters. After its success, she co-founded Menstrupedia along with her husband in 2012. This site grew as a platform providing digital content regarding puberty, sexuality, and menstrual health for teenagers and removing their myths ever since.
3. Shradha Sharma
"The Biggest Storyteller of India's Digital Space", as she has been called, Shradha Sharma is the founder and CEO of YourStory. Well, seeing the young entrepreneurs and their struggles and achievements, she had thought of bringing their stories to the public via some platform. Being an Assistant Vice President at CNBC TV18 and also The Times of India's brand adviser, she tried a lot to find such a platform.
As no one was ready to provide the platform, she came up with the YourStory platform, which became the best platform for entrepreneurship and startup related stories. This inspires us that sometimes the thing you're finding everywhere is the thing you have within you. This realization also led her to receive investments from Ratan Tata, T V Mohandas Pai, Vani Kola, and many others.
4) Ankita Gaba
Socialsamosa.com, a portal providing varied content from news regarding social media to providing influence to the influencers, was co-founded by Ankita Gaba. With the increasing craze for social media, a digital platform for people to express their thoughts, ideas and give their perception was provided by Social Samosa. Among the young female entrepreneurs in India, Ankita Gaba is also known as a consultant and lecturer, providing knowledge regarding social media to the youth aspirants.
5) Ashwini Asokan
Leading a mobile innovation team in Silicon Valley, which made her realize her interest in artificial intelligence, Ashwini aspired to be among the young female entrepreneurs in India. She, along with her husband, started Mad Street Den, which is an AI platform providing AI features and services like detecting facial expressions and emotions.
She is also a founder and CEO of Vue.ai, and all of this has given her a feature in Fortune's '40 Under 40 List' and has also been visible on over 100 publications and magazines.
6) Neha Behani
She is the co-founder of Moojic, which is said to be the re-invention of the age-old jukebox and deals with music requirements of retailers and brands who want their in-house music to be as per the mood they want to maintain. This was not at all an easy task at the time Moojic was launched. The tailored radio content and music was curated by them to give the best retail ambiance.
Well, it was tough, but today they have around 5,00,000 daily listeners. A small-town girl who achieved such heights aspires all the young female entrepreneurs in India. With Moojic, you can have In-store radio, voice-overs, varied audio controls, and schedule your playlists. You could also schedule jingles with Moojic.
7) Richa Kar
Putting aside a secure job and career, fighting the odds of the startup industry, facing the denial of parents, facing the insecurity, and being unsure, Rich Kar became one of the young female entrepreneurs in India. She launched Zivame, an online lingerie shopping site, in 2011. Growing this site and getting sellers for Zivame was not at all an easy task as this concept was frowned upon. But, she knew what embarrassment and problem of size and choices women used to face in traditional lingerie shopping.
She visited many places and realized how male shopkeepers in offline stores makes it awkward for women. As a result, a girl has to buy whatever is available and cannot go for looking at varied styles. She didn't back off and started getting a good response. Eventually, Zivame reported a yearly growth of 300%. This guides us to be strong and believes in our ideas and thoughts, even though we face criticism.
To know more about the success behind Zivame, check the video.
8) Minnat Lalpuria
Weddings are celebrated in India as a festival lasting for days and preparations going for months. In such a scenario, one of the young female entrepreneurs in India, Minnat Lalpuria, founded 7vachan.com, which is a one-stop solution for wedding services, be it be deciding the menu for food or the themes and decorations.
Being a person wanting quick solutions and a woman of great ideas, she provides the best wedding solutions online in the customer's budget. She offers a wide range of choices, from photographers to decorators to caterers. The 7vachan.com has gathered a lot of trusted vendors easing the task of going through lots of service givers while planning a wedding. You could also plan your dream destination wedding with Minnat Lalpuria's 7vachan.com.
9) Suchi Mukherjee
By launching Limeroad, an online shopping site, in 2012, when it was the beginning of the window shopping generation, Suchi Mukherjee became one of the young female entrepreneurs in India. She had also been a part of the team for eBay and even a part of the executive management team at Skype.
Having experience in the consumer business, she visioned to launch a women's only market-place, and thus Limeroad was born. And now it is well known by us the favorability and fandom of Limeroad.
10) Harpreet Kaur
This young female entrepreneur in India had in mind to bring genuine apple products in India as there sure was a lack of it. People had to get the apple products they want either imported or from a relative in foreign countries. People also got just the first copy or fake apple products. To provide original exclusive products of Apple, she had just started with an experimental website.
However, her hard work and fate made her website Love4Apple a genuine and sole stop for Apple Products and accessories related to apple in India. Well, the success had led this company to set up a manufacturing unit also which has created high employment for designers, creative artists, and others.
All these young female entrepreneurs in India have come up after strongly battling with the social stigmas and tags set on women. They have come out of the regular roles of females just being a homemaker and raising of children and inspired all the women to put all the will power in their dreams. Anything is possible through self-confidence and belief.
To know inspiring stories of women entrepreneur's who transformed their lives from rags to riches, click here.
There is no doubt regarding a huge rise in the amount of young female entrepreneurs in India. Women are daily proving their worth and the fact that women are good at multi-tasking and managing things efficiently. We are even seeing the entire company and offices run by a female manager. And no doubt, this is going to be the trend for years to come!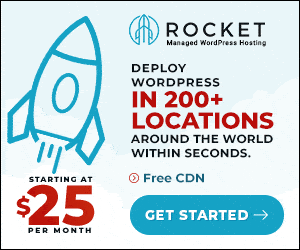 Originally posted 2020-07-31 04:19:59.