As an affiliate-driven website, Icy Tales earns from qualifying purchases.
The world consists of various societies, communities, and ethnic groups. It is impossible for a society to exist without having a specific culture, and at the heart of this culture is folklore. But what is folklore?
The word folklore is made of two terms- 'folk'- which means human beings, and 'lore'- which means stories.
Therefore, folklore refers to the traditional stories, beliefs, and customs popular amongst a particular folk group or regional community and are passed from generation to generation through the oral tradition.
Folklore comprises myths and beliefs relating to a particular social group or place and is almost believed to be a part of the people's collective history. It is a piece of culture that is passed down verbally and is specific to a particular social or geographical context.
Folklore brings along an aura of the rich past, is tied to a particular region, and has a strong presence in the history of the place.
Composed by anonymous people and spread only through orality, stories and myths are passed down from generation to generation- typically from grandparents to grandchildren- like food recipes.
Like a recipe is modified and enhanced by every person who makes it in their way, folklore also takes a contemporary form by being recited by different people in different ways across generations. This Chinese-whispers-like phenomenon is intrinsic to the character of a society and its culture.
Passing on folk tales, myths, and legends through oral tradition and material culture is a practice that occurs naturally in a social group. Folklore emerges because every society tends to develop stories that the people can collectively hold on to and identify with.
These lores construct a specific cultural group's knowledge and being strongly believed in by the community. They form an intrinsic part of the group identity of the people.
Folklore contains life lessons and moral lessons to imbibe cultural values to the community through word of mouth.
With the coming of the print culture, folk tales are written and printed and made available to a huge audience, not just the people of that particular society.
What is Folklore: A new approach to folklore by Alan Dundes
Early folklorists believed that myth and folklore were limited to communities of illiterate peasants away from the rest of the world. Still, Alan Dundes– a renowned American folklorist – believed folklore to be a mirror of the culture of the society.
By disagreeing with the notion that the term "folk" is attributed to rural or "backward" people, he suggests that urban people also have folklore and changed the definition of folklore and the term "folk."
According to him, "folk" can be referred to all the people who have a shared identity in some aspect. He held that folklore is not dying out but is constantly being created and changed to suit contemporary situations, societal issues, and social discourses.
Components of Folklore
Folktales, myth, legend, and fairy tales are components of folklore and are often used interchangeably, but doing this is ahistorical and deeply incorrect.
Folk dances, songs, and arts also exist in every society and culture. These components are described below:
Folktales-
Folktales are stories in the oral tradition which are recited aloud in communities. These tales are the best method to gain knowledge about society or community and its culture. Some interesting folktales from all over the world are given below in the article.
Myth and mythology-
Myths are stories based on tradition which have no historical evidence. Mythology refers to tales and fables which are considered to be sacred in a culture.
These stories answer deep life questions and questions about the world's existence. Some popular myths and mythologies are the epics of Ramayana and Mahabharata in India.
Legends-
Legends refer to stories that are believed to be historical but have no historical evidence. A good example would be epic poems like 'The Iliad,' which are important in Greek mythology and were passed down through oral traditions.
Fairy tales-
The fourth category- fairy tales- comprises stories usually meant for children. Fairy tales exemplify interesting imagery built with allegorical characters and fantastic figures like fairies, dwarfs, witches, and angels.
'Snow White and the Seven Dwarfs' fairy tale exemplifies interesting imagery. Like fairy tales, tall tales are hard to believe in because of extreme exaggeration.
Folk dance
Folk dance is a traditional dance of a community that reflects the culture and life of their region and culture. It is recreational. Some examples are- Bhangra, Bihu, Garba, Flamenco.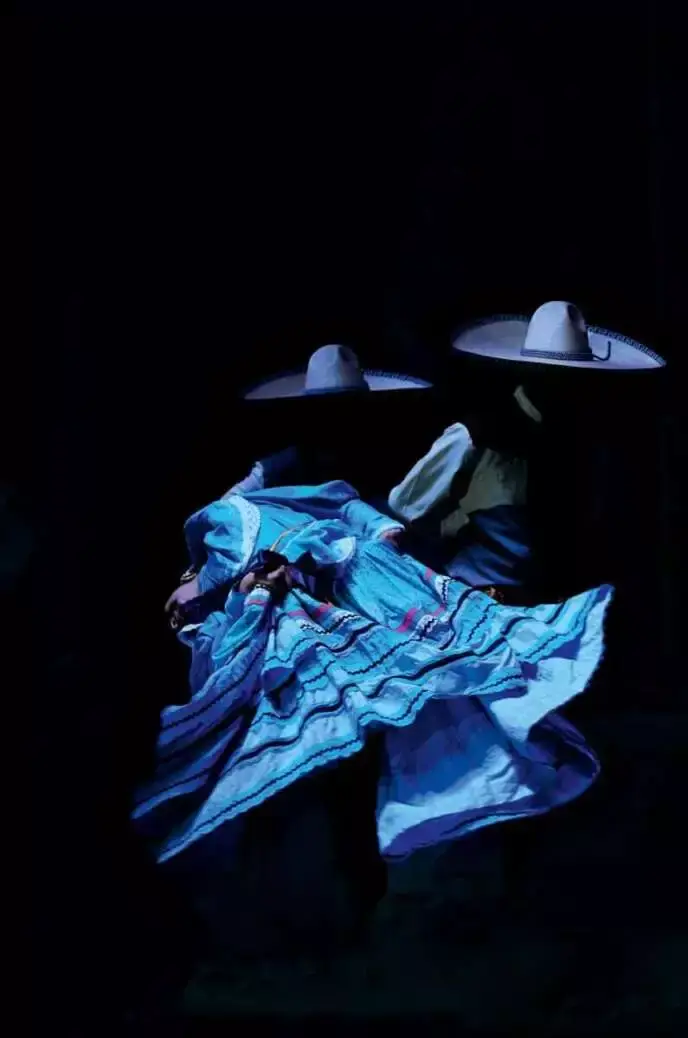 Folk songs
Folk songs represent the past and contemporary culture of a society. They stem from the elements of folk tales in the region. For example- "The Ballad of John Henry."
Folk art
Folk art represents the traditional culture of the artist and hence also reflects the folklore of particular folk groups. Rural groups hold on to these art forms.
Some examples are- Madhubani, Warli Shelly, Kalamkari, Kalighat Patachitra.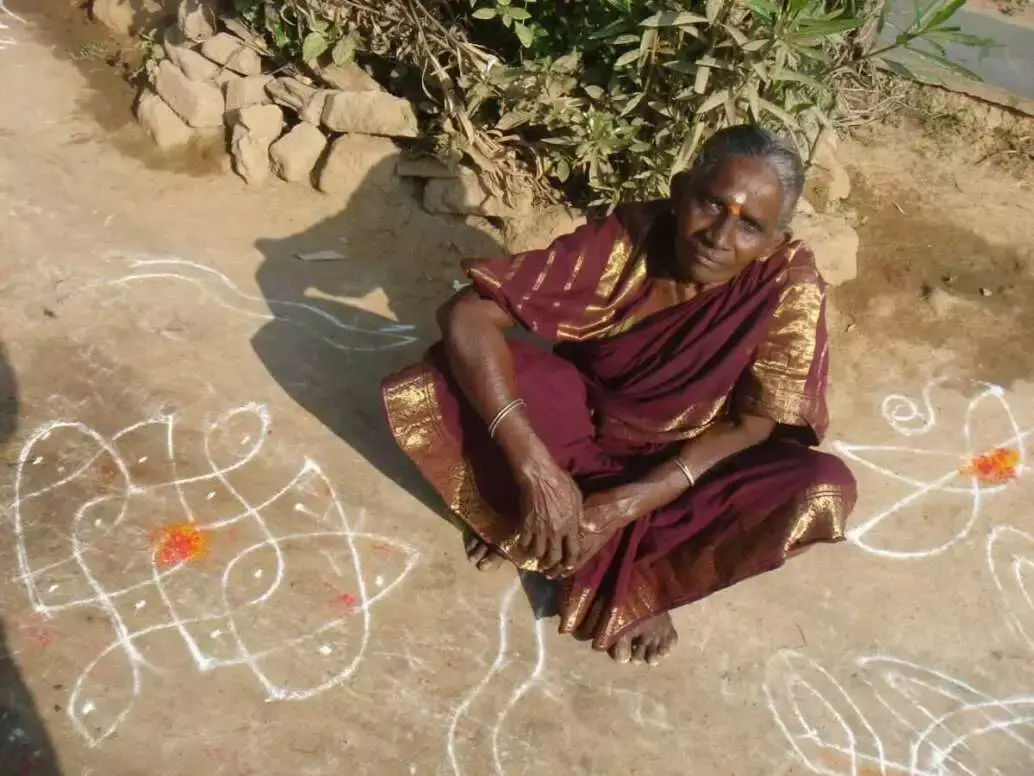 Genres of folklore
Narrative: myths, legends, fairy tales, folktales
Material culture: folk art, traditional architecture, textiles, and clothing
Music: traditional folk music
Verbal art: jokes, proverbs, wordplay
Belief and religion: folk religion, rituals, and beliefs
Gastronomy: traditional cooking methods and recipes
Folklore from across the world
After theoretical knowledge of folklore, it's time to dive into folktales! Listed below are some interesting folktales and examples of folklore from across the country and the world.
Read through them and learn about the distinctive beliefs of cultures from all over the world!
1. American Folklore
Native American Folklore- The Queen of Death Valley
Death Valley is one of the hottest and lowest places globally, but the Timbisha Shoshone Indians who have called the valley their home for years do not believe so.
According to a legend, the valley was not a hot and dry place earlier and was beautiful and green. The tribe was ruled by a queen who deeply desired a better mansion than those built by the Aztecs and ordered her people to build her home.
Initially, the people worked hard to please her, but eventually, the tribe became a tribe of enslaved people, and the queen was the master.
She feared that she would die before the construction of her palace was completed and ordered her family to also work as laborers. Once, she hit her daughter when she thought the girl was working too slow.
Her daughter cursed the queen and her kingdom and died on being hit. Then the queen realized the extent of her greed.
Following this, nature punished the queen for her wickedness, and the fertile land became barren. Every person died, and the queen died, at last, alone with her half- complete palace. It is believed that her palace is sometimes visible in the valley as a mirage.
2. European folklore-
Spanish Folktale- El Coco
In Spain, children are told the story of a monstrous creature that eats or kidnaps children if they do not obey their elders and pull mischiefs. Parents use it to get their children to sleep. Legend says that Francisco Ortega was a man who had tuberculosis.
A girl Curandera told him that his disease would be cured by drinking children's blood. And so, the man kidnapped a young boy to slit his underarm and drink his blood.
The man is said to be walking on the streets at night with a bag, looking for children who roam around the streets or misbehave.
Scottish Fairy Tale- The Loch Ness Monster
The Loch Ness Monster is a creature in the folklore of Scotland that is believed to inhabit a place called Loch Ness in the Scottish Highlands.
It is described as a huge, long-necked creature with a whale-like body coming out from the deep waters. Although monsters are not real, the Scottish believe that this one is!
There is scientific research in the Sottish Highlands searching for the monster, which resembles a massive marine reptile that has been extinct for a long time. This unexplained phenomenon quizzes people!
Irish Folktales- The Banshee
The most famous figure in Irish folklore, the Banshee, is a female figure which is believed to roam the countryside of Ireland and is said to give out a haunting wail as a warning that death is near. She does not cause death herself but foreshadows the arrival of death.
Some depict her as a beautiful young woman with long white flowing hair, while others believe she is an older woman with dirty, rotting teeth and long fingernails.
Encountering a Banshee is regarded as a bad sign in Irish folklore.
3. Indian Folktales
Himachali Folklore
In Himachali folk traditions, the region is deeply associated with the Pandavas- the five brothers from the mythical epic of Mahabharata.
Multiple places in the state have regional stories and folklores claiming their connection to the Pandavas.
In Chamba, amid thick deodar forests lies a small lake and a small shrine dedicated to the snake deity. It is believed that the Pandavas built the temple. They are also believed to have beautifully carved their images on the temple's pillars.
Near Chamba, there exists a hill that resembles an inverted basket. It is believed that a basket fell from the hands of Bheem when he was carrying the mud to build a castle. The basket took the shape of a hill.
There is a huge boulder known as Chikni Chattan or the slimy rock in Mandi. The local people believe that the Pandavas spent a night here. They say that the brothers themselves carved out the steps leading to the top of the boulder.
There is a lake in Mandi, known as Kuntbhayoh or the pond of Kunti, and it is named after the mother of Pandavas. In the regional folklore, it is said that Kunti felt thirsty where the lake is situated today.
Since there was no water available, her son Arjuna shot an arrow into the ground, and the lake appeared to quench Kunti's thirst.
Also, the famous Hidimba temple is believed to have been built where Bhima and his Hidimba spent time together.
The Mongoose and the Farmer's Wife
This story is a literature example of folktales. Written in the Panchatantra, the tale recites an anecdote from the life of a farmer and his wife. They were blessed with a son and decided to get a mongoose as a companion for the child.
Sometime later, the couple went out, leaving their son at home with the animal. While the wife was worried about leaving the baby alone, the husband assured her that the mongoose would take care of the baby while they were away.
When the farmer's wife returned home, she saw that the mongoose's mouth was smeared with blood. She thought that the animal had eaten her baby boy and immediately accused the animal of killing her child. In anger, she threw things at the mongoose too.
She then rushed into her room to her son, but she found was a dead snake lying next to her baby, who was completely safe and sound. Seeing this, the farmer's wife realized that the mongoose had killed the deadly snake and saved her son's life.
Realizing her mistake of misunderstanding the animal in haste, she went out to see if the mongoose was all right, but the mongoose had died of the poison of the snake in his mouth.
She was heartbroken and felt guilty for her actions and had no chance to repent. This tale is recited to young children to teach them not to act in haste and to understand the whole situation calmly.
Folklore in Kerala- Theyyam
Theyyam is a ritualistic dance in the north Malabar region in Kerala. The ritual is performed by men from indigenous tribal communities, often Dalits. There are different Theyyams, and each narrates a different mythological story.
It is believed that God embodies the dancer after the makeup is done. Theyyam is regarded as a channel to god in the folk culture of Kerala. The human being gets the power to walk on fire, gives blessings to the people, and listens to their grievances.
During the ritual, the dancer is in a trance and does not remember his body being inhabited by God, but feels calm and divine after the ritual is over and God has left the body.
The ritual is the epitome of folklore as it recites mythical folk stories and uses folk art of the region to paint the faces of the dancers.
The drummers also play songs that belong to the folk music of the Malabar region.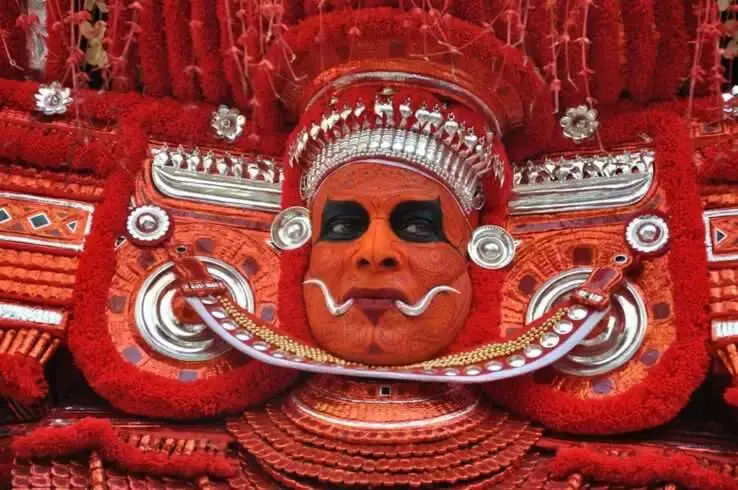 Contemporary urban folklore in India
It is a popular story that a woman in white Saari roams around roads at night and stops cars to ask for a lift. It is the spirit of a woman killed by getting hit by a car.
If the car is stopped, she would sit on the back seat and be visible from the rear-view camera but would not be there when looking behind. This story is believed by many people in Delhi but has no proof.
Some folklore publications-
"Celtic Tales: Fairy Tales and Stories of Enchantment from Ireland, Scotland, Brittany, and Wale "s- book by Kate Forrester
"Mythology"- Book by Edith Hamilton
"Love in Color: Mythical Tales from Around the World, Retold"- Book by Bolu Babalola
"Myth = Mithya"- Book by Devdutt Pattanaik
"Folktales from India"- Book by A. K. Ramanujan
Folklore has also emerged as an academic discipline in recent times. The field has proven to be important in studying social sciences today. Folklore studies focus upon the capacity of humans to create creative folklore in specific cultural and societal contexts.
Children are subjected to these stories from an early age, making them believe in the tales and internalize the narratives.
However, in current times, young adults refuse to follow stories told to them blindly. Today people have stopped considering folklore and myth as history and, in fact, appreciate the mythical quality of folktales.
In contemporary times, instead of the gentle delineation of Raja Ravi Varma, Hindu gods like Rama and Shiva have muscular bodies and six-pack abs like American superheroes today. This reflects the modification of culture in the changing times.
The currently popular American superhero style is used to portray Hindu Gods. This indicates how folklore keeps changing and developing by incorporating contemporary cultural discourses, as preached by Alan Dundes.
In conclusion, folklore is a continuous phenomenon preserved and tweaked to suit the contemporary setting. It enriches the literature of the past and contemporary times and changes with the constantly changing social contexts.
A culture or society is incomplete without folklore which gives character and essence to the people's beliefs.
Click here to read more.