As an affiliate-driven website, Icy Tales earns from qualifying purchases.
Our lives are confined to limited space, time, and experience. Having completed their limited journeys, everyone fades away with time, with great but scanty experiences. Do you know what's not limited? The lives and experiences we read about.
Books are our pathways to a world that is neither confining nor insubstantial. It's a world full of countless people's life stories and infinite experiences. There is so much that books teach us, but the innumerable lives, experiences, stories they provide us are incomparable.
Over time, there have been some beautifully written novels, short stories, and more significant pieces of artwork published.
Authors like Jane Austen, Stephen King, John Steinbeck, Ernest Hemingway, Charles Dickens, and Edgar Allan Poe have made a significant difference in the world with their writing and written some of the best books of all time.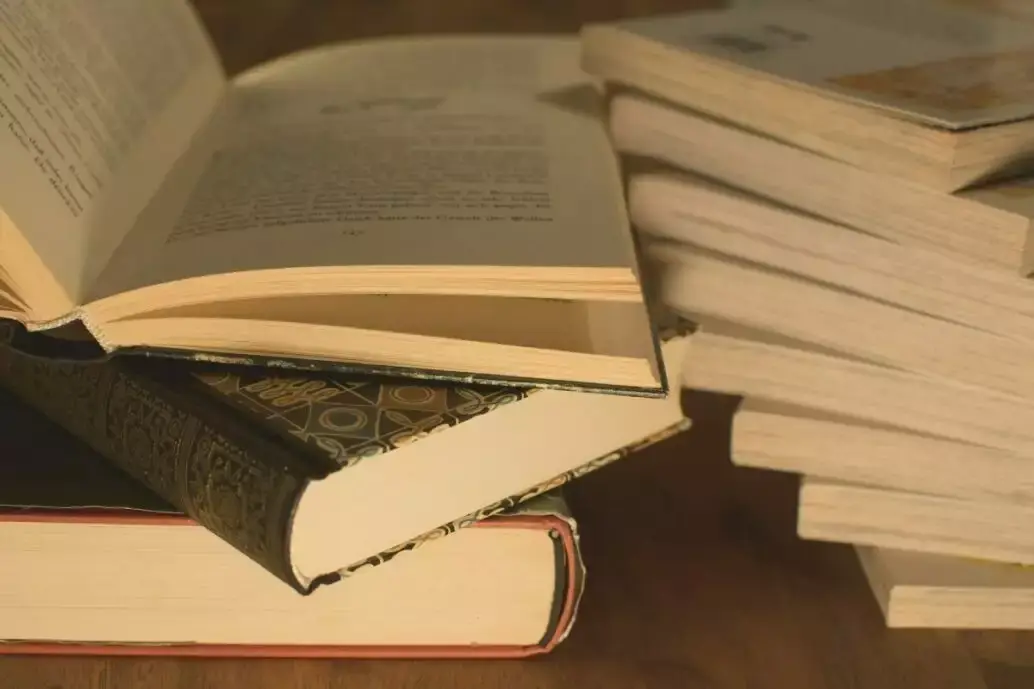 They have used these wonderfully written words to persuade us to add essential reading to our everyday lives.
For all the readers out there who would love to read the greatest novels of all time and for the non-readers who might be thinking of beginning some essential reading, here is a list of the 50 best books of all time for you!
1. Don Quixote By Miguel de Cervantes
This complex and engaging Spanish literature is one of the most beautifully written novels of all time. Miguel de Cervantes wrote this comic tragedy, the first modern classic novel depicting the profound themes of chivalry, romance, self-invention, heroism, and impractical idealism.
The protagonist of the novel, Don Quixote, believes in chivalry romance after reading romances of a similar capacity and decides to become a knight-errant.
On his journey with his squire, Sancho Panza, the protagonist travels, partaking in adventures, imagining himself to be a knight, yet unaware of the realities of the pragmatic world.
The book deals with the difference between sanity and insanity, idealism and realism.
2. To Kill A Mockingbird By Harper Lee
To Kill a Mockingbird is a classic tale depicting modern American literature, a Pulitzer prize-winning novel written decades ago by Harper Lee. The novel uses captivating figurative language to represent these iconic characters in the book.
Harper Lee published only a single novel, To Kill a Mockingbird, until nearly before her death, when she published another controversial novel in 2015, a sequel to her famously published book.
This classic tale set in Maycomb, Alabama, entirely fictitious, is centered around a clever young girl named Jean Louise. It shows how an innocent girl loses her innocence growing up because of society's prejudices and horrors.
The book focuses on issues like racial discrimination and rape and society's behavior regarding the same. This book filled with humor, innocence, and lightness gets darker and brimming with the alarming reality.
It is one of the best books of all time to have on your shelf. This book also won Pulitzer Prize.
3. The Great Gatsby By F. Scott Fitzgerald
The great gatsby is an evocative book, written from the first-person narrative of Nick Carraway and set in the Jazz Age, New York City.
The novel critiques the "American Dream" and explores class, dissatisfaction, power, and love. It also gives an insight into the United States' history.
The theme of power and wanting to achieve the American Dream revolves around the entire novel.
The person that helps understand how elusive this power and American dream can be is Jay Gatsby, who represents the theme of dissatisfaction by his hunger to gain more and more power and money.
4. Nineteen Eighty-Four By George Orwell
This dystopian social science fiction by George Orwell is a cautionary tale revolving around the impact of totalitarianism on society and its people.
1984 is one of the greatest books in history to have ever been written. It is a world-renowned classic novel that even the most casual readers would agree with.
5. The Catcher in the Rye By J. D. Salinger
The Catcher in the Rye is a poignant and classic coming-of-age story that explores the struggle teenagers go through growing up and protecting their innocence.
In this novel, we see 16 years old trying to grapple with the loss of his innocence after getting expelled from prep school and seeing the superficiality of life.
This beautifully written novel is filled with angst, struggle, and the tale of a superficial world.
6. Pride and Prejudice By Jane Austen
Pride and Prejudice is a beautifully written story that revolves around the life of a young woman, Elizabeth Bennett, the book's protagonist, who is shown overcoming obstacles for true love and how she and Mr. Darcy became each other's world entire at the end.
Jane Austen has wonderfully explored the themes of social class distinction, how a woman's reputation was the most important thing in that era, and her roles and ambition in such a society.
Jane Austen has done complete justice to all these themes and yet managed to convey it all with love and humor.
7. Wuthering Heights By Emily Bronte
An 1847 novel by Emily Bronte, Wuthering Heights is one of the best classic novels that provide us with a glimpse into the life of people in an early era of our world's history.
We see Heathcliff, an orphan in the Earnshaw family, and Catherin Earnshaw's haunting tale of love in this book.
The book reflects on the theme that sometimes loves is not sufficient, and instead of a happy ending, it is doomed to cause immeasurable pain.
We see how a loving heart slowly transforms into revenge when treated wrongfully.
8. Anna Karenina By Leo Tolstoy
Anna Karenina is a groundbreaking novel and one of the greatest and most beautifully written novel works of Leo Tolstoy. It has been considered an artwork in the literary world.
Anna Karenina, the story displays what is essential in human life and gives an insight into their lives. The main themes of this novel are love and death. It is a great novel to read and has been one of the best books of all time.
It has been claimed as such by Time magazine.
9. Moby Dick By Herman Melville
A novel widely considered one of the best books of all time. It is a story of revenge, friendship, defiance, and death.
Moby Dick examines the sense of duty, a person's moral obligations. We also see glimpses of race and racism in this evocative and engaging tale by Heman Melville.
10. Jane Eyre By Charlotte Bronte
Jane Eyre is a coming-of-age story about a young girl trying to fight for her independence and struggling with it in the Victorian era amidst societal struggles, family problems, and unrequited love.
This book of the Victorian era shows us the life of a simple young woman fighting against her instincts and desires.
11. Beloved By Toni Morrison
Beloved by Toni Morrison is a deep, psychological horror story, a Pulitzer prize-winning novel, and a poignant, haunting tale of the deep-seated emotional damage caused by slavery.
It is written in a third-person narrative and set after the American civil war in Cincinnati, Ohio, with its main character being a Black woman named Sethe.
This book explores various themes like pain, the destruction wrought by slavery, heroism, and family relationship through Sethe's life story.
It is widely considered one of the best books of all time and explores the lives of people in post-apocalyptic America and explains a lot about the outcomes of slavery, more than the history books.
12. Frankenstein By Mary Shelley
Frankenstein By Mary Shelley is a dark, gothic science fiction novel. It is considered to be the first science fiction novel.
The book centers around a young scientist, Victor Frankenstein, who takes the innovations of science too far into the darker side. He creates a monster, planning on understanding the depths of life and death.
This ghost story shows us the depths of darkness a young man can go into when he turns his mind in a darker direction. It shows us how necessary it is to protect the humanity within our souls.
13. Ulysses By James Joyce
The parallel to Homer's Odyssey, Ulysses is one of the best books of all time and a masterpiece of literature by the Irish writer James Joyce.
The central themes are compassion, sympathy, alienation, and the quest for belonging. This masterpiece explores the depth of the unforgettable characters of this book and is laced with underlying humor.
14. Invisible Man By Ralph Ellison
This National Book Award winner By Ralph Ellison provides us with a deep insight into the twentieth-century world of the United States. It shows how a black man had to suffer to fit in after moving into the United States.
Invisible Man is one of the greatest works of American literature. It is engaging, insightful, humorous, and brimming with complex psychology.
15. Great Expectations By Charles Dickens
Great Expectations by Charles Dickens is a coming-of-age story with engaging and enduring characters. We are presented with a well-developed plot and romance in this wonderfully illustrated book.
The characters show us the class struggle and corruption. The book centers around the profound sense of loyalty and affection and reveals their importance over class and money.
Great Expectations was listed among the 100 best English-language novels in Time magazine.
16. Crime and Punishment By Fyodor Dostoevsky
Crime and Punishment is an interesting and captivating murder mystery, a work of crime fiction, by Fyodor Dostoevsky.
This book is one of the best books of all time, and everyone should read it at least once in their lifetime.
It explores the theme of alienation from society in how the main character Rodion Raskolnikov thinks of himself as above everyone else and consequently alienates himself from everyone else and uses them as tools.
17. Things Fall Apart By Chinua Achebe
This African Trilogy by Nigerian author Chinua Achebe, published in 1958, is an archetypal modern African novel about how people have a hard time dealing with change.
It shows the struggle between the change in society and traditional values. It examines how society and people reacted to their changes post the first world war.
18. Adventures of Huckleberry Finn By Mark Twain
Adventures of Huckleberry Finn is set in before the American civil war and reflects the themes of racism, freedom, prejudice, and civilization. Adventures of Huckleberry Finn could be read both by the younger readers and the adults.
19. The Vanishing Half By Brit Bennett
The Vanishing Half is another great work of literature that is thought-provoking, insightful, and emotion-inducing.
The way the author portrays some poignant issues by such magical thinking is genuinely wonderful.
20. The Hate U Give By Angie Thomas
The Hate U Give is Angie Thomas' debut novel. It was expanded from a set of short stories she wrote earlier. Inspired by the black lives matter movement, this novel displays a series of events that shows police brutality, racism, and activism.
21. A Man Called Ove By Fredrick Beckman
A Man Called Ove is a beautifully written novel filled with humor and heartbreak. It is a gripping tale of youth, growing up, internal struggle, life, death, and everything in between.
22. The Night Circus By Erin Morgenstern
The Night Circus is a fantasy book with a truly magical story and fascinating plot.
The two major characters in this book, Celia and Marco, engage in a fight of magical powers till death. Rivalry, Competition, Love are the central themes of this wondrous and fantastical book.
23. Six of Crows By Leigh Bardugo
This wonderful, bestselling novel is set in the fantasy world of Ketterdam and shows the infinity of magic. This story revolves around a group of six people that embark on amazing adventures of a heist and later one of revenge.
It is gripping, enchanting, captivating, and is filled with adventure, love, heartbreak, and thrill. It is a must-read novel and a modern-day classic.
24. Circe By Madeline Miller
This wonderful Greek retelling is written from the perspective of the Greek witch, Circe, and the other Greek myths reflected in this book, and the main focus revolves around Odyssey.
It is a modern-day young adult novel that is highly captivating and interesting to read.
25. Alice's Adventures of Wonderland By Lewis Carroll
Alice's Adventures of Wonderland is a literary novel for the young generation. Still, it wonderfully depicts the age of growing up and a child's boundless innocence, and an unprejudiced view of the world.
It is one of the most lovely books written ever.
26. The Time Traveller's Wife By Audrey Niffenegger
The Time Traveller's Wife is a debut novel by Audrey Niffenegger. It is a love story around a man, Henry, and his wife, Clare.
We see the couple struggling in their relationship as the man unpredictably travels due to his genetic disorder, leaving his wife to wait for his arrival.
This book portrays the theme of passionate love and its struggles.
27. The Color Purple By Alice Walker
The Color Purple is a National Book Award winner and a winner of the Pulitzer Prize. It is a collection of letters written by the protagonist Celie.
It focuses on the young woman's struggle to fight against her husband's oppression and abuse and finally achieve her independence.
28. The Sound and The Fury By William Faulkner
The Sound and the Fury is a southern gothic and modernist novel by William Faulkner. It didn't receive the necessary recognition it deserved at first. However, after William's sixth novel was published, he got the respect he and the book deserved.
The main theme of the the book is love and passion.
29. Mrs. Dalloway By Virginia Woolf
Mrs. Dalloway is a set of interwoven stories after the first world war. Clarissa Dalloway is the protagonist, and we get to read about a day in her life. It is a compelling and eloquently written novel.
30. The Death of The Heart By Elizabeth Bowen
The Death of The Heart is Elizabeth Bowen's greatest work. The book shows us the life of a 16-year-old girl Portia, after her mother's death, when she is forced to live in the house with her stepbrother, Thomas, and falls in love with Eddie, her sister-in-law's friend.
This book is a wonderful portrayal of adolescent love and betrayal.
31. Midnight's Children By Salman Rushdie
Midnight's Child By Salman Rushdie is a book written to represent the postcolonial Indian society and its struggle after independence.
It is a harsh critique of the gender bias and the power struggle the society of India went through.
32. The Brief History of Time By Stephen Hawking
The brief history of time is one of the best literary novels ever written. Stephen Hawking wrote this book of the cosmology genre. It is a highly popular and well-acclaimed novel.
33. The Grapes of Wrath By John Steinbeck
The book is an American Classic and won both the National Book Award and The Pulitzer Prize. The book describes the lives and struggles of the migrants and the theme of survival. It is an expressive and evocative read.
34. The Immortal Life of Henrietta Lacks By Rebecca Skloot
The Immortal Life of Henrietta Lacks is a non-fiction novel. It is extraordinary and brilliant, along with being highly informative and tragic. It won the National Academies Communication Awards for best creative work in 2011.
35. To The Lighthouse by Virginia Woolf
To the lighthouse is a timeless tale based on feminism and how to help achieve a woman's independence; society needs to get away from the patriarchal foothold and maintain a balance between the male and female society.
36. The Memoirs of a Geisha By Arthur Golden
The memoir of a geisha is a literary memoir and a wonderful work of literature. The book is based on the story of a geisha before and after world war ii.
The book shows the struggles, tragedy, and pain Sayuri, the geisha, had to go through because of the second world war.
37. Catch-22 By Joseph Heller
Published in 1961, Catch-22 is set during world war ii, and is historical fiction, a war story by Joseph Heller. The book deals with the themes of Morality and Self Interest. It is funny, insightful, and has deep-seated meaning to it.
38. Little Women By Louisa May Alcott
Little Women is a semi-autobiographical novel. It is a simple book filled with love, friendship, ways to embrace sisterhood. It is a warm and hearty novel. Its simplicity is its main charm and what makes it a masterpiece.
39. Harry Potter By J. K. Rowling
A world of wizards and witchcraft, action and adventure, a world full of excitement and thrill is what welcomes you in this captivating series of magic, Harry Potter. Harry Potter has been popular worldwide and has been a favorite fantasy book of people of every age.
40. The Lord of The Rings By J. R. R. Tolkien
Set in Middle earth, The Lord of the Rings is a world-class fantasy novel. It is a timeless classic fantasy filled with mystical creatures, amazing adventures, and a wonderful plot.
41. The Book Thief By Markus Zusak
The Book Thief is a young adult historical fiction novel that gives the message that humans can be compassionate. Death is the main theme that the book is focused on, along with the kindness and cruelty of humans.
42. A Tale Of Two Cities By Charles Dickens
Set in London and Paris, this is a young adult novel before and after the French Revolution. It is a beautifully written novel with themes like revolution and resurrection. It is a novel that both young and adult readers admire.
43. War and Peace By Leo Tolstoy
A literary work published in 1869, war and peace, by Leo Tolstoy. It is a cautionary tale that deals with the history of war and its psychological effects. It is one of the best books to have ever been written with its engaging writing and amazing characters.
It is a world-renowned and widely popular classic tale.
44. The Song of Achilles By Madeline Miller
A profound Greek myth retold from the point of view of Patroclus about his best-friend Achilles, The Song of Achilles is a beautiful historical fiction with an add-on of romance. The book is classified as a part of LGBTQ+ literature and enthralled with its writing.
45. The Shining By Stephen King
This bestselling psychological thriller is one of the best works of Stephen King. The horror and the intrigue of this book would keep you on edge. It is a riveting story that is one of the best horror books.
The story's atmosphere, setting, and the plot will chill you to the bones.
46. Dracula By Bram Stoker
The novel is based on the original Vlad iii Dracula. It is an 1897 gothic horror novel. This book is a lot about the psychological meanings of life and death. The book is not merely to scare people but has a great depth and mystery.
47. IT By Stephen King
IT is a riveting horror tale that shows what childhood trauma could do to us. Moreover, this gripping book reveals to us the various facets of society, the facade as well as the malevolence lurking behind it all.
It also tells us that despite all we can fight evil, trust and sacrifice are all needed.
48. The Silence Of The Lambs By Thomas Harris
Thomas Harris published this psychological horror in 1988 as a sequel to his novel Red Dragon, published in 1981.
The story is set in the woods near Quantico, VA. This book is authentic, unique and its iconic characters breathe life into it. It's worth reading.
49. The Kite Runner By Khaled Hosseini
Published in 2003, this book is definite to become one of your favorites. It could drown you in its brilliance with its vivid description of courage, atonement, redemption, and devotion through its characters. The Kite Runner is unlike any other story and is truly unforgettable.
50. One Hundred Years of Solitude By Gabriel García Márquez
A 1967 novel, One Hundred Years of Solitude, is complex in its story and the characters. The book is marvelously brilliant and shows us magical realism. It deals with the themes of solitude, progress, and civilization.
51. The Picture of Dorian Gray By Oscar Wilde
The Picture of Dorian Gray is an immaculately crafted work of art with a captivating plot. This book is enthralling with a complex character and makes you want to keep reading. Oscar Wilde is a great author and weaves amazing and gripping tales.
So, these were the 50 best books of all time. If you are an avid reader, you must have read many from this list, but you have just developed the habit of reading; this is the perfect list for you.
Also read: Top Theories behind the Edgar Allan Poes Death