As an affiliate-driven website, Icy Tales earns from qualifying purchases.
WARNING: THESE BOOKS MIGHT MAKE YOU FORGET YOUR SLEEP AT NIGHT, SO PROCEED AT YOUR PERIL.
So, you just finished watching that one horror movie your friend recommended, but it didn't provide you with the thrill that you so desperately craved? For a thrill lover, it is quite disappointing when a certain movie fails to meet your expectations.
Who wouldn't want to enjoy an excellent psychological thriller book? After all, it is the perfect way to cure one's boredom. The twists and turns keep the adrenaline running, and the feeling of euphoria after finishing a good thriller is quite unmatched.
And a movie can only provide so much of the thrill that you so desperately crave since a limited time frame binds them.
So, instead of browsing for your next psychological thriller movie to watch, why not pick up a psychological thriller novel to read?
Here is a list of some of the best psychological thriller books that will keep your eyes glued to the pages and give you the best goosebumps of your life.
All-Time Best Psychological Thriller Books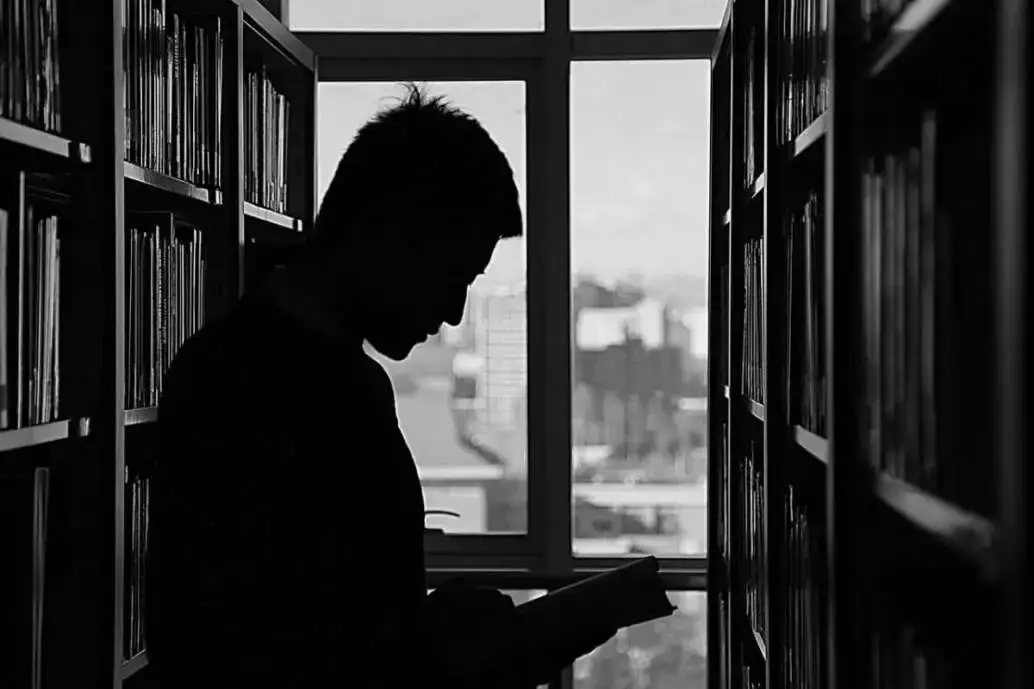 1. THE SILENCE OF THE LAMBS
First up on the list is 'Silence of the Lambs' by Thomas Harris. It is the second book in the Hannibal Lecter series and a sequel to the 1981 novel, "Red Dragon."
It features a decisive female lead, Clarice Sterling, as an FBI agent who is on a deadly mission to catch a cannibalistic serial killer responsible for unspeakable crimes.
It is a classic thriller and a treat for people who enjoy both genres. The book was wildly celebrated and later made into a motion picture. For more information, watch this short review video:
2. THE GIRL ON THE TRAIN
'The Girl on the Train' is Paula Hawking's debut novel, a perfect blend of mystery and thrill. The book tells the story of a young woman, Rachel, a simple, divorced woman who commutes every day to work from the same train, and while looking through the window, she observes the perfect life of this golden couple, whom she refers to as Jess and James.
Before she knows it, she is left tangled up in the mysterious disappearance of Jess, the woman she has never met. To make matters worse, she suffers from alcoholism, which leads to severe blackouts making her an unreliable narrator.
Will she be able to solve this bewildering case? No spoilers for you; read the book to find out.
3. GONE GIRL
Nick Dunn is under suspicion when his beautiful and ever-loving wife goes missing on their fifth anniversary. You must wonder what could go wrong with a seemingly perfect couple on their 5th wedding anniversary? The answer is everything.
Amy's diary reveals that Nick isn't the perfect husband like the world thinks, but is he a killer? What dreadful secrets is the husband hiding, and how is it linked to the disappearance of her lovely wife? You must read to find out.
The book is a best-selling novel of 2012 and a must-read as it takes the reader on a roller coaster ride that will keep you turning page after page. Another one of Gillian Flynn's masterpieces, 'Gone Girl, will leave you stupefied.
4. YOU
As a psychopathic and criminally insane man obsesses over a woman and uses social media to gain access to her life, Caroline Kepnes' novel will leave you wondering how vulnerable we are to stalking and manipulation in this digital era.
Arranging a chance meeting at a club to commit murder, Joe Goldberg won't stop at anything to ensure that the woman he loves remains his forever.
The novel gained a lot of popularity after it was adapted by Netflix into a series in 2018 and is sure to provide you with the thrills and the creeps.
5. AND THEN THERE WERE NONE 
Anyone who is a fan of a murder mystery or psychological thriller must be aware of Agatha Christie, the Queen of Mystery. Her novels make good classic reads while simultaneously keeping you on the edge of your seat.
'And then there were none is one of her most renowned books and tells the story of ten strangers summoned to a private, distant island by a person whose identity is kept secret.
On the outer surface, they share not much in common, but on a closer look, it appears they all share something in common, an unspeakable past.
One by one, they are compelled to face their decades-old crime and meet their dead-end; this story will only end when there are none left.
6. REBECCA
'Rebecca' is a Gothic novel by Daphne De Maurier about a newlywed couple and how the aspirations of the young lady are shattered when she realizes that even though her husband's first wife, Rebecca, is long dead, her legacy is still alive when she moves to the haunted house of her husband.
It rightfully deserves mention in the list of the finest classic psychological thrillers. It is the perfect thriller, both creepy and suspenseful. It was a bestseller published in 1938 and was later turned into an award-winning film by Alfred Hitchcock.
7. SHUTTER ISLAND
If you are in search of a book that will leave you in complete shock and utter confusion, then congratulations, you have found the perfect book.
This novel by Dennis Leehan follows the tale of two U.S. Marshals, Teddy Daniels, and Chuck Aule. They are sent to an asylum, located on a remote island and surrounded by dark wood and water from all sides, to search for an escaped patient and a convicted serial killer.
This peculiar case takes on an even darker turn as a deadly cyclone bears down on them, bringing clues of radical experimentation, horrible surgery, and lethal countermoves.
On a mission to uncover the sinister secret of the hospital, Teddy Daniels discovers an even more disturbing truth and shall now face his demons. This book is bound to leave you shell-shocked, gasping for air.
8. AMERICAN PSYCHO
This classic novel by Bret Easton Ellis's story is told in the first person by Patrick Bateman, a twenty-six-year-old, charming, and handsome young man who works as a banker on Wall Street.
On the surface, he appears to be living the American dream, but he is a diabolical psychopath with a secret life as a murderer. In this internationally acclaimed New York Times bestseller novel, Ellis captures the reader's attention by describing in detail the obscene violent crimes and barbarity.
It is one of the most controversial yet infamous psychological thriller books.
9. REQUIEM FOR A DREAM
The novel by Herbert Selby Jr. follows the story of a widow, Sarah Goldfarb, who is desperately trying to lose weight.
To achieve this, she starts taking diet pills while her drug-addicted son, with his girlfriend and best buddy, devises a plan to secure some heroin by illicit means.
Gradually, all four of these people succumb deeper and deeper to their addictions, and by the time they realize that they have dug their graves, it is already too late.
10. THE SECRET HISTORY 
This modern classic by Donna Tartt is her debut novel, a dramatic yet elegant story about a group of students considered misfits at the elite New England College.
Under the influence of their charismatic professor, they devise a new way of thinking and lifestyle that is the polar opposite of the lives of their contemporaries.
But when they try to go beyond the boundaries of morality, they soon plummet into a dark, sinful world of corruption and evil.
11. THE GIRL WITH THE DRAGON TATTOOS
considered one of the best psychological thriller books, 'The girl with the dragon tattoos' by the Swedish author and journalist Stieg Larsson was published in 2005 posthumously and became an instant hit and an international bestseller after it was translated into English in 2008.
It is a riveting tale about a disgraced journalist and his quest to search for his niece, missing for 40 years. 
12. BIRDBOX
In this imaginative and very well-written piece of horror fiction written by Josh Malerman, one must keep their eyes closed lest they be driven to lethal violence. Five years after this catastrophe, only a few survivors remain.
Among these are Malorie and her two children. Blindfolded and compelled to travel twenty miles on a boat, they have nothing to rely on except their sense of hearing. One mistake and their fate will be sealed.
Bird Box is a bone-chilling psychological suspense novel and is a good first read for anyone who is looking to get into the genre of thriller books.
13. WE WERE LIARS 
A powerful and well-crafted young adult book by E. Lockhart follows the story of four friends, or better yet, four liars. Discover the darkest secrets and lies in this award-winning, suspenseful New York Times bestseller.
This book will undoubtedly leave you with many thoughts in your head and maybe a few tears down your cheeks.
14. THE TRIAL
If you are looking for an absurdist philosophical novel, then Franz Kafka's 'The Trial' might be the perfect book for you. This is a timeless and unique masterpiece, and this book will leave you pondering.
It is a terrifying psychological horror that follows the story of Joseph K, a man arrested for a crime that is kept secret both to the protagonist and to the reader.
The book is considered one of Kafka's best works and is simply a must-read.
15. LORD OF THE FLIES
This terrifying classic tale by William Golding is about a group of schoolboys who are left stranded in a desert after their plane crashes amidst a nuclear war. In the absence of any adults, they must rely on themselves for survival.
A gripping psychological fiction that focuses on exposing the true human psychology when societal structures and boundaries are obliterated.
16. THE SILENT PATIENT
One of the best recent psychological thriller books, 'The silent patient' follows the life of Alicia Berenson, who claims to love her fashion photographer husband.
She assures him that things are just fine until one day, out of nowhere, Alicia shoots him five times and then never utters a single word ever again.
A criminal psychotherapist, Theo Faber, believes he can help Alicia, and he investigates Alicia's crimes and soon discovers more than he bargained for. Will Alicia ever speak again? Will she ever try to justify her crimes?
And if yes, then would Theo want to hear the truth? Discover all the answers in this sophisticated yet suspenseful novel.
17. FIGHT CLUB
One of the most infamous psychological thrillers of all time, 'The Fight Club,' is a book by Chuck Palahniuk that is not just an entertaining thriller. Still, it also comes with a powerful message that their materialistic possessions do not define one.
The protagonist of the story, Edward Norton, is an insomniac who is discontent with his capitalistic lifestyle. In search of a new life, he starts an underground fight club with a soap salesman, Tyler Durden.
The story leads up to a shocking climax as we discover the true identity of Tyler.
18. WE HAVE ALWAYS LIVED IN THE CASTLE
A mystery novel by Shirley Jackson, who also wrote the famous short story 'The Lottery.' Although it isn't considered horror or a thriller in the usual sense as there is no buildup to any suspense, the bizarreness and the sense of foreboding certainly set it aside from all the other thriller books.
19. MISERY
The master of horror, Stephen King, hardly needs an introduction. In this novel, he has successfully created a thoroughly absorbing story about a famous novelist, Paul Sheldon, who gets into a car accident but is soon cared for by his nurse, Anne Wilkins, who also happens to be his number one fan.
In the beginning, everything seemed okay, but when Anne discovers that Paul has killed off Misery in his novel, soon his worst nightmare begins as she decides to keep the author hostage in her isolated home.
It is an enthralling psychological thriller that will leave you shell shocked.
20. THE FAVOURITE DAUGHTER
Set in a beautiful country in upscale southern California, this heart-wrenching psychological thriller by Kaira Rouda is a story about a once-perfect family that is now left grief-stricken after the death of the eldest daughter.
Dark secrets are lurking around the corner, secrets that could destroy the family. How long will they go to keep their family together?
21. PRETTY GIRLS
This unforgettable novel by Karin Slaughter is packed with genius plot twists and turns that will leave you wanting more. It is a poignant story that is told from three different perspectives.
After Claire's sister, Julia Scott, goes missing, her family is left shattered. Another girl goes missing, which compels Julia to probe further into the disappearance of these young girls; soon, she discovers secrets that might prove a chance for redemption and revenge.
22. THE DA VINCI CODE
A curator is murdered in Paris's world's most famous museum, the Louvre. Harvard Professor Robert Langdon is called upon to decipher the strange symbols drawn on the dead body and solve an enigmatic riddle.
Dr. Langdon and Sophia Neveu have to be on an exhilarating chase through Paris and London against a faceless criminal who is claimed to be working for a clandestine, Vatican-sanctioned Catholic sect that is trying to destroy the priory's secret.
And unless Langdon and Neveu can figure out the puzzle before the ruthless killer, the priory's well-kept secret that has been passed down for centuries will be lost forever, and with it, a grand historical truth will be lost.
Considered both historical fiction and an enticing thriller novel by the infamous Dan Brown, 'The Da Vinci Code' will take the reader on a roller coaster ride with infinite twists and turns that will keep you invested until the very last page.
23. THE WOMAN IN THE WINDOW
Anna Fox, a child psychologist who has Agoraphobia (fear of situations that might cause panic or give rise to a feeling of helplessness), lives a secluded life. She spends her days drinking herself half-blind and spying on her neighbors.
All is well for 10 months until Anna witnesses a murder. A murder that the police claimed never happened. Will Anna ever discover the truth about what she saw through the window?
'The woman in the window' by A.J Finn is an astounding psychological thriller that one would never be able to put down.
24. VERITY
Collen Hover's cleverly written and riveting book is a must-read for anyone looking for a good thriller with a dash of romance; Lowen Ashleigh is a struggling writer hired to complete the novels of a successful author.
Instead, she finds bone-chilling personal records of her employer that could destroy her marriage forever, which is exactly what she hopes for.
25. BIG LITTLE LIES
A New York Times best-selling book by Liane Moriarty that binds three different women from opposite worlds with a hideous murder and a few big little lies. This is a hard book to put down, indeed.
This book will undoubtedly make you see how little lies can ruin your life and how the seemingly perfect lives of some people on the surface are often rotten to the core.
26. THE TALENTED MR. RIPLEY 
This classic by Patricia Highsmith belongs to this list of best psychological thriller books. It features a young man, Tom Ripley, who is asked to retrieve a spoiled millionaire, Dickie Greenleaf, from Italy to the U. S.
Soon, he becomes obsessed with Dickie's grand lifestyle and goes to unimaginable lengths to impersonate him.
27. STRANGERS ON A TRAIN
Yet another masterpiece by Patricia Highsmith, this novel revolves around two guys, Charles Anthony Bruno and Guy Haines, who make a sinister deal of murdering someone for each other to avoid getting caught by the police.
It makes an engrossing read for a thrill lover, placing it among the best classic psychological thriller books.
And there you go, 27 of the best psychological thriller books for you. 
Click here to read more.