Dr. Aashiket Sable is an Orthopedic Surgeon who has his roots in Maharashtra. Unlike other doctors, he has also been doing great as a social media influencer, where he lets himself loose to mix with the social media life as well.
Dr. Aashiket Sable uses Instagram not just to follow trends, but he educates people on various medical terms and other simple things which are not given high importance. Dr.Aashiket Sable believes that doctors have a lot to give to society.
In his conversation with Icy Tales, Dr. Aashiket Sable spoke about his journey and life as a doctor. The doctor also highlighted various aspects of social media's role in helping him get successful.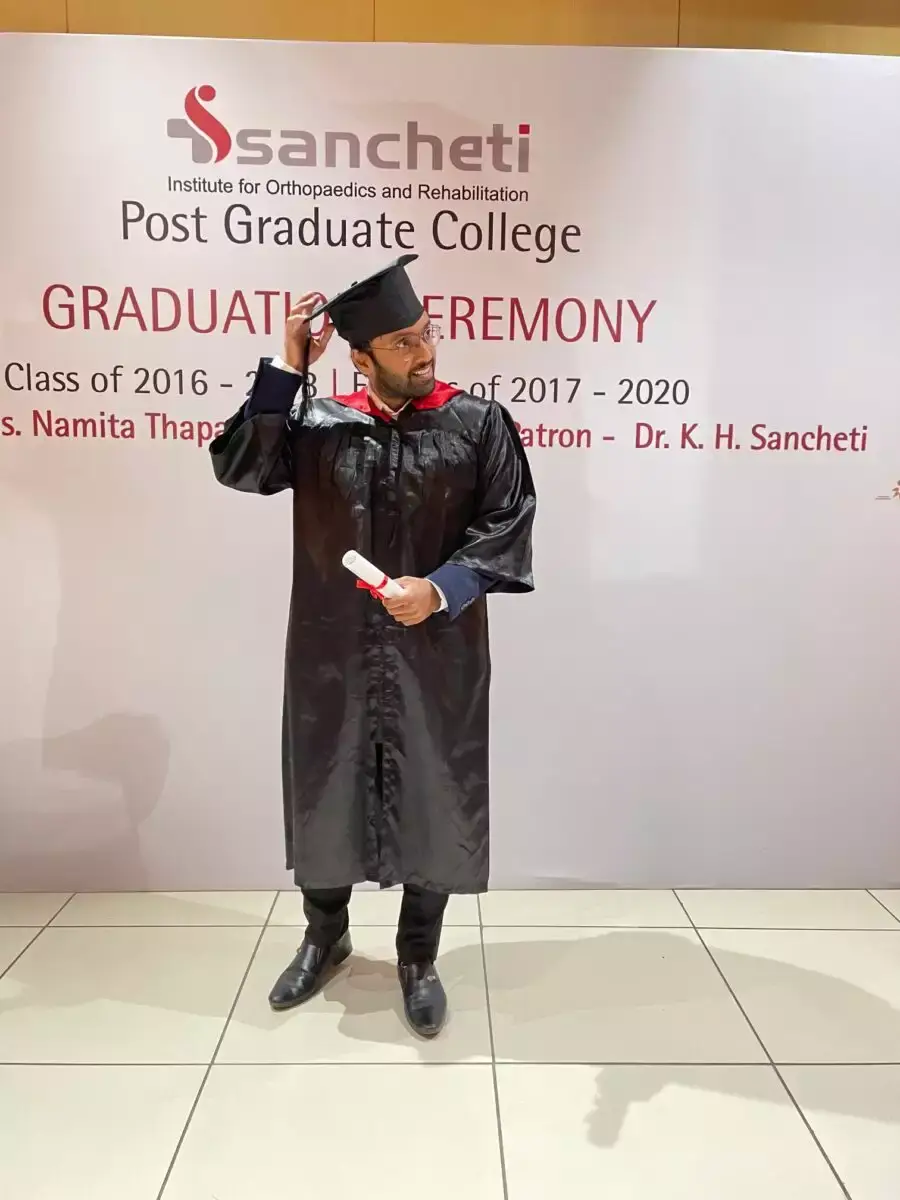 Q) You have so many responsibilities on your shoulders. So, what does being a doctor feel like?  
Dr. Aashiket Sable – Okay, so I think being a doctor feels like a dream come true. It feels like you have so much to give and do for this society. It is like a thankfulness that you receive the right to do that. So, I'll take you to a bit of a flashback. I never dreamt of becoming a doctor.
I was just another confused child like everyone else. I had no clue what to do. It's just that I had this burning desire that told me I wanted to help. I wanted to create that change in society. I wanted to give back to this society that is giving to me. So, all this led me to decide that I could become a doctor.
Then I got into MBBS, and it was such a big rat race because there were so many options to choose from. There are orthopedics, pediatrics, surgery, and many others, so I was perplexed; I didn't know what to do. I hadn't planned on becoming an orthopedist, so it was somewhere in my first year or second year of MBBS, and I was too immature.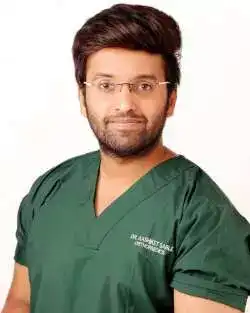 My grandmother passed away because of an orthopedic complication, and it was so shattering and depressing for me. So I didn't know why it happened, what happened and what went wrong. But then, after that, I felt like I didn't want any other person or any other older person to go through what my grandma went through.
So right now, at this point of my life, when I am operating on patients and see patients daily, they come back to me with a smile on their faces. Like a person who cannot walk, who's got a fractured leg, they'll come to me after the operation and thank me. So that feeling of gratitude, which you get, is unparalleled.
So, whenever all that happens, which happens to me almost daily, I think that my grandmother would be proud of me. Everything I do in this field would be dedicated to her. So, if you ask me what being a doctor feels like, this is what it is.
Q) Your Instagram has a lot of information where you explain specific medical terms. So, what is the story behind this?
Dr. Aashiket Sable – The Instagram reels also have a backstory. So, all this started last year during the COVID pandemic when the Delta Wave was there. So, at that time, when we used to have COVID duties, we would be in quarantine for a week or two after doing our share of duties. At that time, I had nothing to do, so I came out with an idea, and many of my friends told me to start making reels.
So, I started making reels from last year. My first reel was generally about the fashion stuff. So, I randomly made it where I was wearing casual clothes first, and then I transitioned and changed into a PPE. I am also a fair Bollywood dancer, so I danced in the rain and made another reel. That went viral, and celebrities like Siddhant Chaturvedi, Varun Dhawan, and Smriti Irani liked and shared it. After that, I got 300K views, so I kept making more reels.
During the COVID pandemic, the entire country was sad. We had people falling sick and dying daily. I felt like we had lost hope at that time. That was a time when I came up with this idea. So, during my COVID days, I uploaded short videos of patients in the COVID ward when they were happy and talking to each other and strolling around the wards. I also recorded when they get this smile on their faces. That video also received a lot of love from people. That video reached around 400 million views.
Then I uploaded a video that showed the achievements of many doctors worldwide. Then people told me that when you're getting so much hype and others feel like you're creating good content, why not do it daily? I was afraid of facing the camera back then.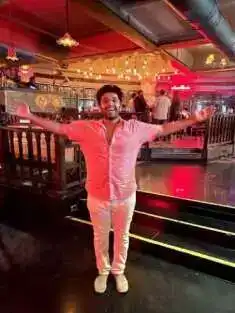 So, it took me six months to conclude that I could do it. And then I started posting like small things we encounter daily, like what happens when you wear heels, standard techniques, etc. There's no intention or motive behind it, and it is just to educate the masses and help them live a better life on a day-to-day basis. So, yeah, that was the idea.
Q) Your Instagram bio says that you are a doctor during the weekdays and an influencer during the weekends. So, what is your thought process behind this? 
Dr. Aashiket Sable – The thought process behind this is me being very restless, and I feel the medical responsibility. I want to keep myself busy and always keep doing something. I am that type of person; if you tell me to sit in one place for more than 15 minutes, my mind will continuously be working.
I am a person who loves to make the most out of the 24 hours given to me in a day. So, I'll make it a point to work and get enough time to enjoy my social life. I also feel that everyone and not only doctors need to have a wonderful social life and a work-life balance. I cannot only keep working or studying all the time. Or only attend patients or get surgeries done, I won't be able to do it.
I need half a day of mine to work where I can operate and do everything with my whole heart. I also love dressing up in mundane, absurd ways and making trending reels. But in the next part, I need some form of rejuvenation.
So that's what made so many of my friends and others tell me that if my lifestyle is like this, where I have the energy to work and do other things simultaneously, and the next day morning, turn up for work again, they told me that I could influence people who are like me. So, I thought that why not try something like that?
So that's what I try to reflect on my Instagram page. Like, I made medical reels and funny, unfiltered content. So, my Instagram page is not just a medical page because many pages eventually focus on medicine. I feel my followers would get bored of it after a while because nobody is interested in listening to medical-related talks. So yeah, follow me on Instagram! You can call me the best of both worlds kind of a person.
Q) As a doctor, you may have come across many situations where you would have been stressed and panicked about what would happen next. So how exactly do you deal with such situations?  
Dr. Aashiket Sable – I feel this situation comes without any intimation, and they happen to you. What I feel is that stress and tension are a part of life. You have to accept it. And whenever you face a stressful situation, I suggest that you show up and give your best.
It's just like, and it's your destiny, the main thing is to show up. My dad always says this whenever I give an exam and it didn't go my way; he always tells me that I have given my best, so I should not live with any regret. So, show up, give your best, and have no regrets about whatever you're doing.
Q) What is the best and the worst part about being a doctor?
Dr. Aashiket Sable – There are many good things about being a doctor. If you ask me one thing, it would be the smile on the patient's faces when they come to. They want to hug you or touch your feet. So, that's why I like the love and respect they give you, along with their gratitude; I get teary-eyed sometimes. 70 and 80-year-olds, sometimes young people also come and thank me. So the love, respect, and gratitude that patients give you after treatment is the best part about being a doctor.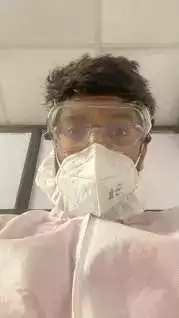 I feel there's no worst part because every profession has its downside. The best part is the patient's happiness and seeing them happy. The good parts always overcome the bad parts about being a doctor as the goodness of the profession is unparalleled. But I've been working long, and we have unpredictable timings. I may have night duty which will end tomorrow at 8:00 am, but that's okay. We want to give our best in this field.
Q) What advice do you have for other medical professionals and people who are aspiring medical professionals?
Dr. Aashiket Sable – Life is not very easy. Nothing comes easy to you. So, I would like to also tell you about the COVID pandemic schedule. In this field, you have to look at all the downsides. Sometimes you will have to forget family life but not compromise because you have patients. There will be times when you don't have time for yourself.
Especially in the COVID pandemic, which happened last year, were posted on COVID duty during that time. Duties were like one week of COVID duties for 12 hours a day and then one week of quarantine. So, for 12 hours a day, you have to have that heavy PPE on yourself for one whole week. And we used to go to the wards to see people in such a state, which was very disturbing.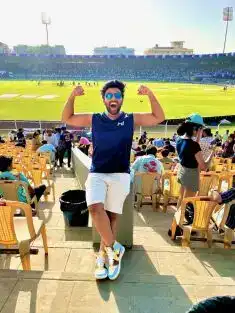 It wasn't very comforting because we doctors also had to go home. After all, you wouldn't want your parents or family to suffer the same fate. So, what I did was I had rented a room during my COVID duties for two or three months. I used to stay in that building after my duties. During the one week when I was quarantined, I stayed there because I couldn't look my family in the eye after coming back. So, I just used to go home, see their faces from a distance and go back. That was cool for me.
Coming back to the advice, one piece of advice which I would like to give you is that there is a giant rat race in this world. Everyone wants to achieve something or the other. In some cases, parents expect you to be like other children. At some point, I think that comparison lets us down because it doesn't help us explore our full potential.
So, be yourself because every child is unique, and everyone has their style and pace at which they want to work. There's a saying, "Only dead fish go with the flow," so don't be a dead fish. Do what you do best. Even if you might be a doctor or an engineer, don't give it up. Please give it a go, live your life and be happy.
You think doctors have this image of themselves as only patients, studies, and other serious work. That's what I try to portray through Instagram. I want to be something different because I know that many people are a lot of doctors who only work and are good at that. I'm not blaming them, and I respect them. I am something different, and I know most people like me and those who like to explore their side, explore their social life and talents. So, work till you have to and maintain a balance in your life. And don't go with the flow, be yourself.
Upon being asked to choose between being an influencer or a doctor, he stated boldly that both are equally important to him, but he would prefer a doctor to anything else. Dr. Aashiket Sable said that he would continue to live his doctor-influencer life any day as it gives him a much-needed break from his everyday routines. Dr. Aashiket Sable's work has helped him gain over 4000 followers on Instagram, where he continues to motivate and spread positivity every day.
Watch the conversation with Dr. Aashiket Sable on the Icy Tales Youtube Channel.