Looking for ways how to save money as a teenager? We have got you!
Nothing beats the glitz and glamor of teenage life, gossips session, wholesome house parties, unlimited treats, and the occasional dates with your friends. With puberty and good features, the demands also elevate.
It doesn't matter if you are dreaming of upgrading your phone or going to the concert you've always dreamt of, saving money as a teenager is imperative.
The journey of saving money as a teenager is in congruence with developing self-reliance habits to boost your confidence and encouraging you to become more disciplined.
Learning how to save, invest, and earn are three fundamental financial skills the teenager should be acquainted with as soon as possible.
There's no doubt that, with acne, financial independency is another struggle that follows during your teenage years. However, the mantra of being financially independent is easy: Earn and save!
With some determination and robust strategies, one can save a good amount of money. If you are brooding over the fact on how to get started, how to start saving, and how to spend wisely, this post got you covered.
Saving Money is The New Cool: Here's Why
As we age, control and freedom are the two necessities teenagers demand in their life. Control over how they dress, eat, and where they hang outcomes under the usual teenage drama.
Saving money to accomplish the goals and have more control over their lives will help them choose wisely what is worth doing and what is not, but it will also guide you that there's no river of cash.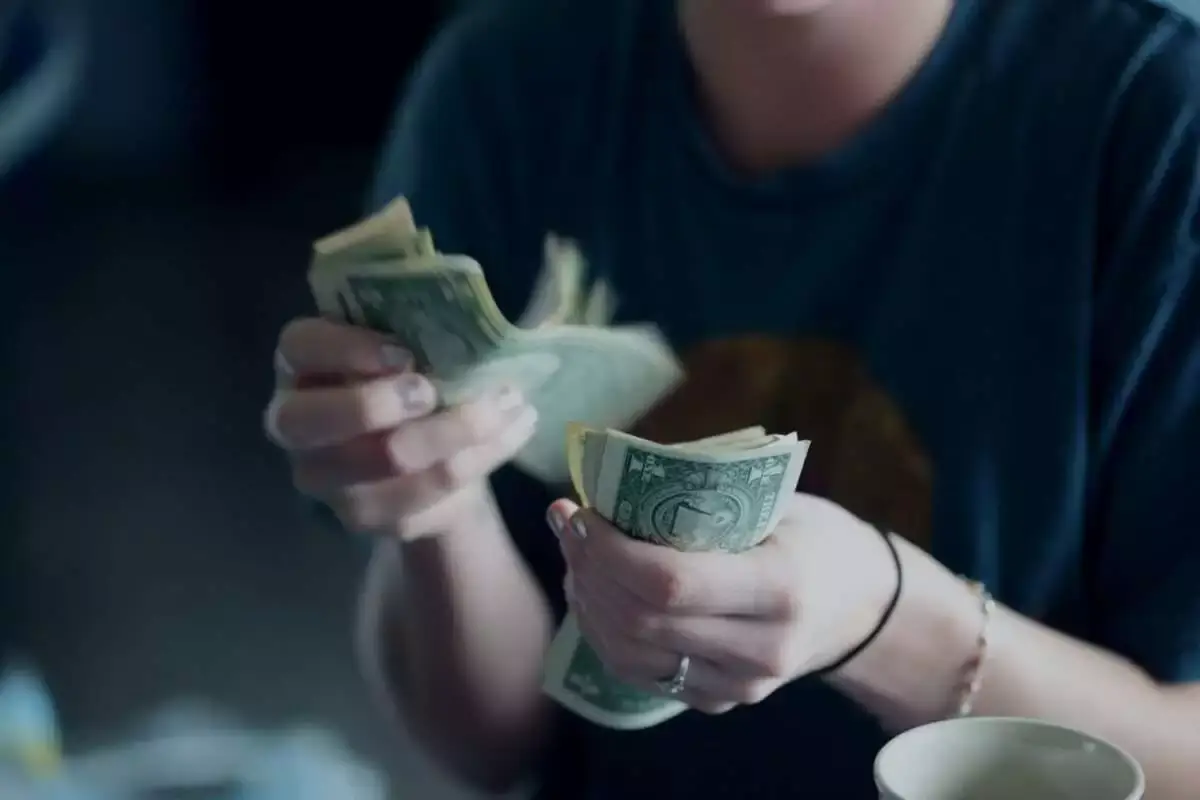 Saving at an early age prepares one to take responsibility intelligently. Teenagers must start shifting some money responsibilities to themselves and stepping out of the comfort and luxury spoon-fed by their parents.
Those responsibilities could be WIFI bills, weekend hangout plans, car repairs, or maybe uniform charges.
Undoubtedly, young adulthood is an exciting timeline with adrenaline kicking in and tons of fun opportunities. Stumbling over money management skills in the early days is far better than crying over saving in the late 20s.
Understanding and acting upon proactive money management skills are crucial, which means taking action today for a stable and better financial future.
Top Reasons Why a Teenager should start saving today
# Boosts Discipline
When the responsibility of managing bills and weekend plans falls upon teenagers, they adopt a good savings habit, from budgeting to a disciplined lifestyle. It also encourages them to differentiate between wants and needs.
# Smarter Spending Choices
A teenager is forced to make smart choices and make good decisions as now they have a better understanding of how long it takes to earn and save that amount of money.
Setting short time-saving goals and finite pocket money will help them avoid impulse purchases, boost the idea of sensible spending and help them achieve financial independence.
# A Long-Term Habit You'd be Thankful For
Habits made during teenage years stay for a long time. Learning saving means molding the financial future into a better shape at this stage.
Understanding the concept of compound interest, loan procedure, and other financial goals will help you leverage a robust financial future.
Here's How to start saving for your next big gig, next party, or next big shopping
It is imperative to relay valuable financial lessons, understand the importance of saving, and encourage them to stand up on their feet. However, where to begin seems to be a difficult one.
A prerequisite of saving is to have a saving space ready which could be a savings account. Gone are the times when you used a piggy bank to stash some cash from time to time.
As a teenager, it is important to understand that a bank account will help you track expenses, earn more due to interest and make you well acquainted with daily bank jobs.
Prerequisites: open savings account, earn interest and save more money as a teenager
A savings account differs from a current account. Thanks to the interest rates in a savings account, one can maintain a higher balance, which will also help them earn high-interest income.
By opening a kid's bank account, one can shape their financial future efficiently and get well acquainted with the know-how of opening an account, operating and handling the funds efficiently. Brooding over what is interest and how does it work?
Savings Account and Interest: Dive into Savings accounts
While you keep some money in your account, the bank pays interest on that amount. Financial abbreviations and terms like compound interest, simple interest, and annual percentage yield are important to understand how a savings account and interest work.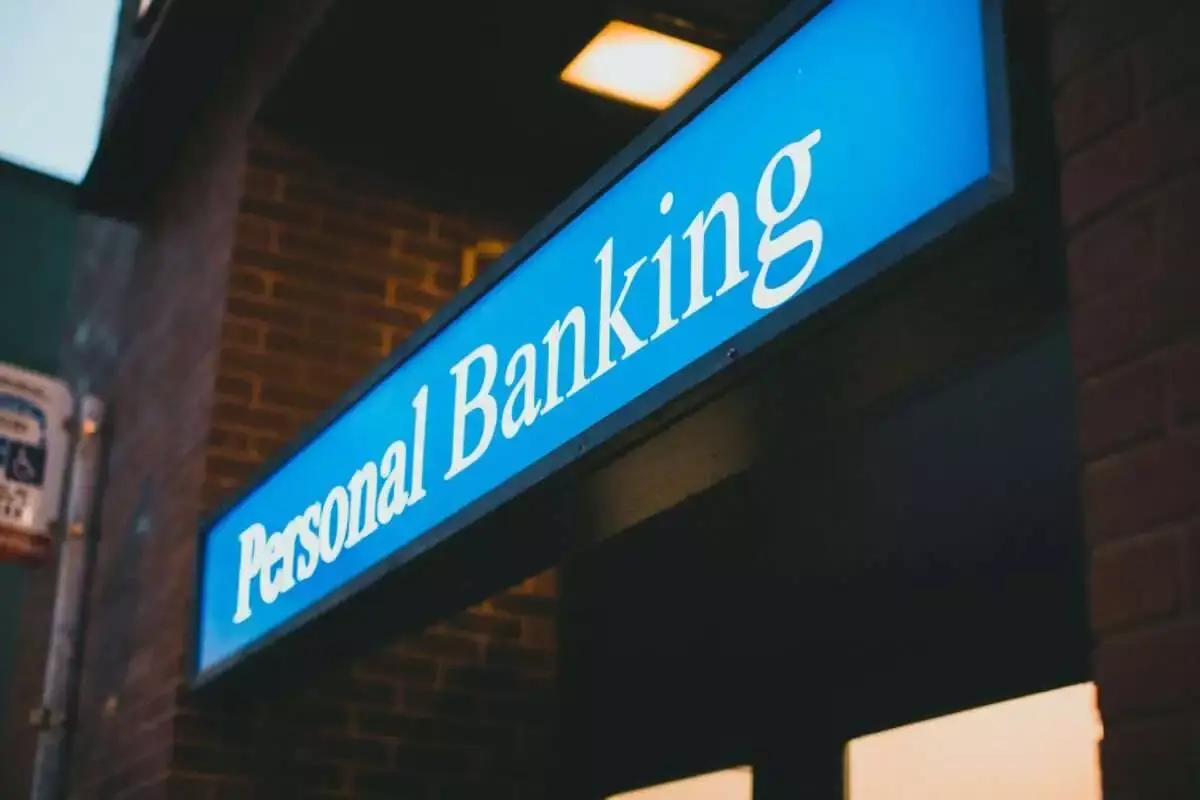 Simple Interest and Compound Interest
There is a reason why the concept of simple interest and compounding was taught in 8th grade. Now is the time to put your mathematics skill to some use.
The percentage yield on the total sum of your savings account is simple interest. In contrast, the interest paid by the bank for the total sum and additional interest over the years with the new total is the compound interest.
Annual Percentage Yield and Annual Percentage Rate
Annual percentage yield is the cumulative interest return annually considering two major criteria: One, the amount is not withdrawn even once, and the other is that the compound interest is taken into consideration.
On the other hand, the annual percentage rate is the interest rate people pay on borrowed money. Other examples could be credit cards, loans, and other debts.
Now that you know the basics of a bank and savings account, you can get started with saving and earn yourself a big gig in a few days.
Deposit gift cards or some money laying around in your bank. Use that savings account, automate your savings, earn interest and attain the lifestyle you've always dreamt of.
Step Up Your Savings Game: Set a Goal
Tip number two is to set a savings goal. With a good grasp of interest and how bank accounts operate, all you need is to decide what amount of money you need to save, whether you are going for weekly, monthly, or annual savings.
Without a goal, you are just a boat floating with no direction. Set a specific, practical, and measurable goal for your own money. Confused about how to set a goal? Follow the procedure listed below to get started-
1. On paper, jot down what you want your financial condition to look like by the end of the year. Add and find out the total cost of things you want to buy after some time. This is your saving goal.
2. Divide the cumulative savings goal by the period you want to achieve that goal in. For instance, you want to buy a laptop worth 50k in 2 years, which accounts for 2k per month as a saving goal.
3. Narrow down to weekly and daily goals: Set short-term goals to boost motivation and quickly see your money grow over time.
If you are thinking about how much a teenager should save, your answer is simple: Every teenager is different, and so is their financial situation.
However, one golden rule to abide by always is- Save at least 20% of your earnings and never spend more than 50% on your needs and necessities. Normalize living below the means and cutting down on luxurious spending.
Get a Side Job: Earn While Saving
In an era where no voice is stronger than the internet, tons of opportunities are flooding in many available resources; getting a part-time job is not that difficult.
All you need to do is, be smart about your hobbies and invest time into learning and growing. Voila! You can earn money as a teenager straight from the comfort of your home.
Start making money online as a teenager by targeting jobs that are easy to do, well-paid, and require minimum effort. So much money and bare minimum effort. The top 7 jobs to help your kickstart your online money-making journey are listed below-
Online Tutoring
Considering the uncertainty revolving around the covid pandemic, the concept of e-learning is here to stay. Being a teenager, online tutoring is the best way to earn money hourly.
Doesn't matter if mathematics is your forte or art is; one can start online tutoring quickly in 3 easy steps: Register set up your class, and start earning.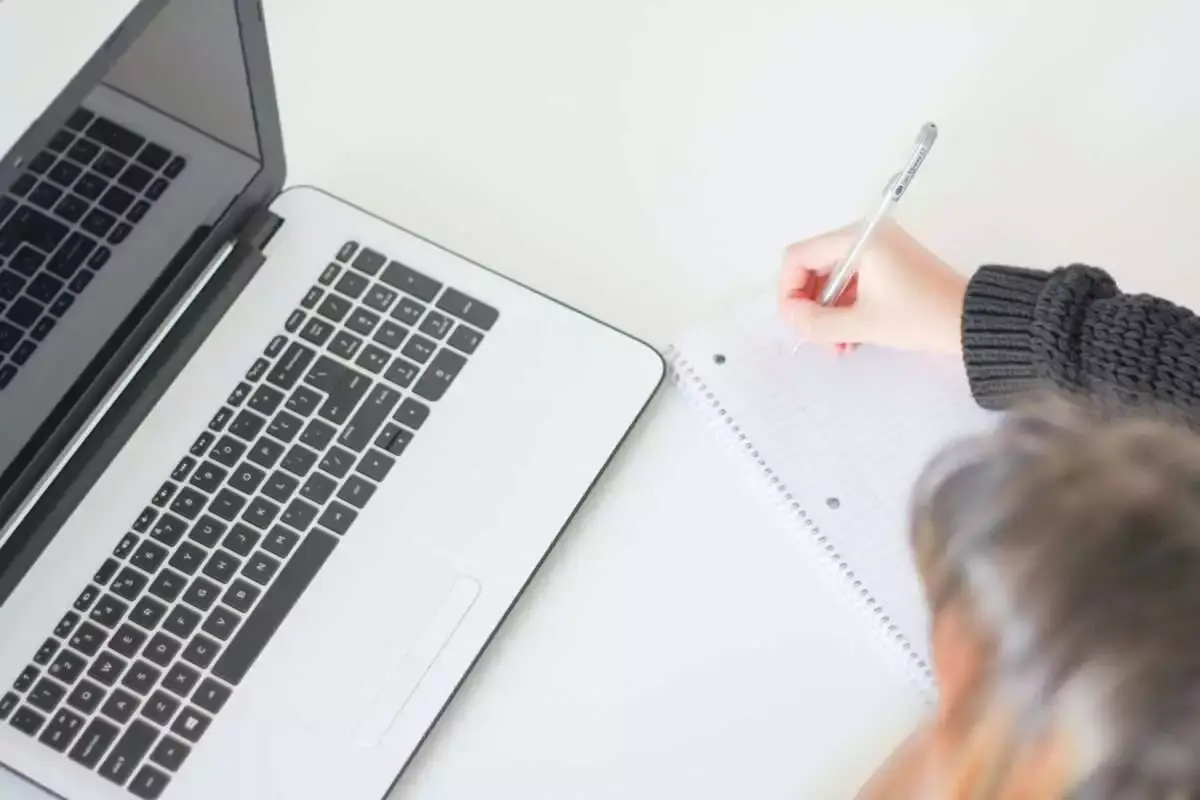 Content Writing
The generation we live in revolves around who responded to the content, how much traffic the site is experiencing, how many online customers are buying and engaging with the content.
To accomplish efficacy, content writing is gaining prodigious attention. Big companies hire freelancers to put their creativity to some use and craft content depending on their requirements. If you have good vocab, this is the job for you.
Rely on Socials
Thanks to the pandemic, a greater number of people are online now. From engaging with celebrities to buying products suggested by influencers, people believe in the power of social media platforms like Facebook, Instagram, and YouTube.
One can become an influencer or a Youtuber, post content, and earn a good amount of money while engaging with a dynamic community.
Other jobs one can start as a teenager could include jobs like-
-Data entry
-Coder
-Full-stack web developer
-Customer Service
-Graphic designer- Design for the merch
-Watch ads online and get paid
-Take Surveys
-Sell stock photos
Track What, where and how you spend: Budgeting is the key
Basic budgeting skills help you administer your personal finance efficiently. To add to the list, it also lays out the very core of the long-term success of handling money.
After securing a job or a finite amount of pocket money, it is crucial to do a little math, calculate the regular income and track the required expenses.
A teenage life without parties and fun stories to tell is a concept out of imagination. However, making a clear distinction between must-haves and wants is imperative.
A monthly phone bill, car insurance, weekend trips could be must-haves, and crossing these expenses means doing it wrong.
Subtract your expenses from regular income and then brood over the spending money to distinguish between fun and necessary stuff.
Use funds wisely for discretionary purchases and maximize saving. The spending should never exceed the income.
Cutting back and increasing income should also be considered. While calculating a saving goal is a good idea, understand tips and tricks to spend money wisely as a teenager.
In the short run, unnecessary spending is not worth crying over. However, considering the long run, unnecessary spending is maximizing your expenses.
Limiting down your favorite coffee run to a week or two, dropping movie plans because tons of online streaming sites are already available seems to be a good plan.
While laying out a personal budget is a good plan, periodically regulating and reviewing your monthly savings is essential. Create a timeline to review your savings goal, re-adjust or rethink the progress made.
Top 7 Trips and Tricks to Save Money and Enjoy Luxurious Lifestyle
The concept of saving is in equilibrium with spending wisely and thinking of future goals. Being more systematic about how to spend will help you leverage your personal finance and shape your future into something good.
Some of the strategies that can help you save more are-
1. Smart Choices, Smart Online shopping
Thanks to the power of the internet, we can shop anytime and from anywhere. However, one can do smart online shopping by using coupons, leveraging cashback points, and accessing bonus offers.
If you are going online shopping, you can get the same product for half price off while reeding a plethora of coupons.
2. Student ID discounts
Being a student is tough, and yes, there is a wide variety of establishments that offer student ID discounts.
Student discounts can be the best mechanism to save money as a teenager. From adobe pdf to Starbucks, student discounts work like magic. One can get up to 10 to 15% off on your order while accessing your student ID.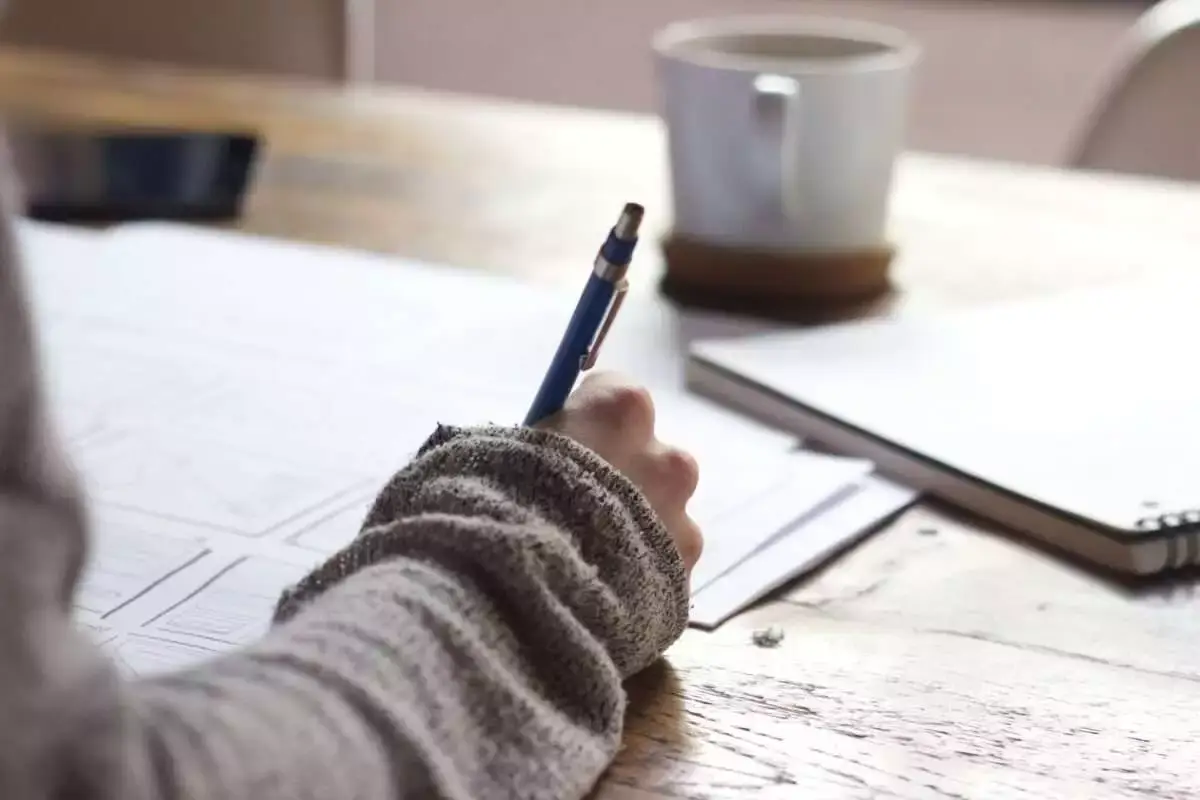 3. No more Crazy Impulsive Shopping
The advertisers and marketers are smart. They prey on teenagers' shopping mindsets and buying experiences, shift the mindset, and force them to think of it as an urgent sale that never comes back again.
Buying quickly and impulsively means buying products without research that you might regret later. So, what are you waiting for?
Withdraw money only during emergencies, say no to your last-minute urgent sale, and no more crazy impulsive shopping.
4. $5 more challenge
For each paycheck and allowance, increment your saving goal by 5$. For instance, In January, your saving goal was 1000$, and now in February, your saving goal should be 1005$.
This way, one can lay out the systematic and organized way of saving money as a teenager.
5. Purchase Cost V/S Earning
There's no need to sacrifice your life and partying culture to save money. Calculating purchases by hours worked to earn money instead of the cost will boost your motivation to spend less.
For instance, if you want to purchase something worth 2000$ and make 50$ per month. Divide the amount by your hourly wage or monthly pocket money, and ask yourself the same question, is the product worth waiting/working for 4-5 months.
6. Phone Applications to Rescue
https://www.youtube.com/watch?v=7uzUiiyf_QY
Place a reminder every 30th of the month asking you the question "saving goal met or not," which will help you be more realistic and practical towards your spending paradigm.
Use phone applications like Mint, Honey, and many more, which reward and tip you amount time to time but also helps track expenses, Dutch money with friends on weekends, and administer the saving account efficiently.
Last but not least, Consistency with motivation
Saving is not a regular chore! Making it a habit and sticking with the dos and don'ts is crucial. One of the exciting parts about this habit is the result.
Imagine optimizing your regular income, boosting your earnings, and saving a good amount of money.
Being motivated throughout the journey, setting daily goals, thinking of living expenses and future costs is a good idea. Still saving money as a teenager is a difficult job for you? Consider a few basic steps to begin with-
Think about growth and satisfaction
Have the right mindset about financial control and how it is important to you
Avoid loan and debts
Pick staycations instead of vacations
Don't splurge in luxury wants
Allocate your savings efficiently.
So, what are you waiting for? Hop on the journey of saving money and seeing the unexpected results in time.