As an affiliate-driven website, Icy Tales earns from qualifying purchases.
Here's your list of the best Halloween movies on Netflix…
Some people love to watch horror movies or shows because they crave all kinds of frightening experiences and only get excited after seeing them. However, these scary movies are not exactly a positive emotion and not their cup of tea for some other people.
Believe it or not, these horror films or shows affect our senses differently; some people want to experience these horror simulations, and some start scared of little things like dark rooms and scary stories. But after all these things, these movies on Netflix are always the main fun factor on Halloween.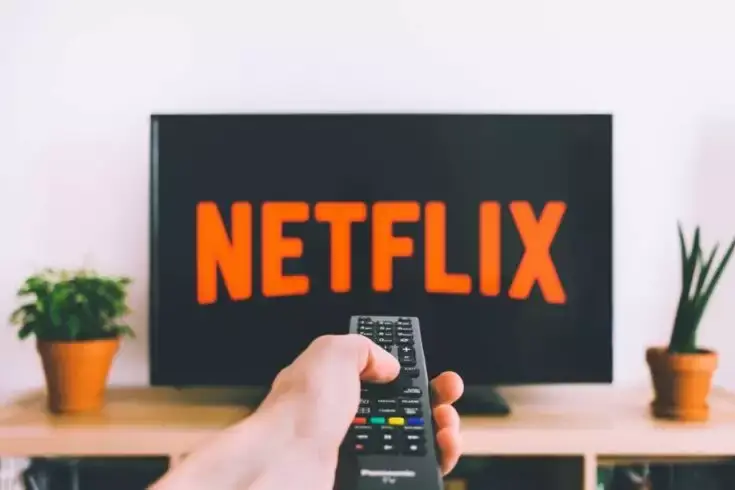 This day is the spookiest day of the whole year and is like a carnival for those who love these horror pranks or want to be scared so that they can get more thrilled.
Another reason many seek horror is to gain paranormal experiences like apocalyptic movies or alien movies that allow us to live out alternative realities. Nowadays, feature films in the horror genre are the choice of many people, including a teenager, youngsters, and adults.
On Halloween night, these movies become like tradition so everyone gets the feel of Halloween and can enjoy this day to the fullest. So, in this article, we will discuss the top 10 Horror movies on Netflix that you can watch on Halloween night.
The first film on the list is "The Conjuring"; this movie series is known worldwide for its horrifying scenes, mind-blowing animations, and found footage genre. James Wan directed this movie under the production of Warner Bros. Pictures. This movie was released in 2013 and had two more series parts. Patrick Wilson played ed Warren, and Vera Farmiga played Lorraine Warren.
The first thing we need to know about this movie is that this movie is based on some true events. This movie gives us a glimpse of two real-life American paranormal investigators, Ed and Lorraine Warren, interactions with some demonic activities or spirits. They claimed to investigated over 10,000 cases during their career. This movie depicts one of their most brutal and horrifying cases.
The movie starts with a family shift to a farmhouse outside the city where they face some haunting tensions like the voice of screaming at night, sudden dark out in the house, some horrific visuals, and things heard from the tall grass.
So then parents consult demonologists Ed and Lorraine Warren to help them get rid of this evil, haunted house and spirits haunting them. This series has three films that are enough to make your night sleepless.
Resident Evil: Welcome To The Racoon City
This film is part of one of the oldest and most iconic horror series. "Resident Evil" is about a zombie apocalypse that started in Racoon City. This movie is one of the finest works of Johannes Roberts (Director) under the production house of Sony Pictures.
This movie is based on a video game released in the 90s. This movie is on this list because it has the most trendy concept, which is famous in today's youth, i.e., zombie outbreak.
This horror movie is appreciated and loved by a large audience at the box office because of its storyline and animations. One of the biggest reasons for this movie's success is that this movie is a real-life adaptation of a famous video game series. If you are a fan of zombie killings movies on Netflix, then you must watch this movie.
In this movie, you see everything a horror genre lover wants, like brutal action, bloodshed, gigantic weapons, and, most importantly, a zombie outbreak. This series has, in total, seven parts that you can watch to make your Halloween night hardcore.
Texas Chainsaw Massacre (2022)
This movie is a masterpiece of Netflix Halloween movies. This movie is part of the classic horror series which started in 1974 and gives horror movies a new hype. If you ever decide to watch this movie, see it with someone because you need a lot of courage to see it, especially at night.
This movie is based on Real life, but the large plot of the movie is fictional. This horror movie's villain is inspired by the real-life killer or murderer's story, Ed Gein, a psychopath killer known by the name Butcher Of Plainfield, Plainfield Ghoul, and Body Snatcher.  He is responsible for 2 confirmed murders, 7 suspected and 9 corpses mutilated. David Blue Garcia directs this movie under the Production house of Legendary Pictures.
What makes this movie a masterpiece is its Fictional Villain, Leatherface, who is a masked killer and uses a chainsaw as his weapon to do some hardcore bloodshed which is at the insane level in this scary movie in a haunting hill house. Mark Burnham plays the villain role. If you want a horror movie with thrilling nature and some deadly killing, this is the right movie to watch on Halloween.
This is one of the best Halloween movies on Netflix because this movie gives the zombie apocalypse a new angle. The infamous Zack Snyder directs this movie under the production house. The stone Quarry which is released in 2021. This Netflix original is Zack Snyder's finest work. As the title suggests, the movie is about the zombie world more realistically and creatively.
This film is going to scare you till death as it shows the zombie outbreak in Las Vegas in unexpected ways, like there is a killer queen in the movie, a zombie tiger, a Zombie king, and Deadly weapons. There are also many killings and brutal death scenes with all these things.
In this horror world, a group of robbers is hired by a rich businessman to rob a safe, which is in a zombie's stronghold, so this movie depicts their fight to the death with all zombies to finish the ultimate heist till death.
If you are up for a zombie action movie, this is the right horror film. Incredible performances delivered by all cast, especially main lead Dave Bautista. There is also a prequel to this movie that you can watch on Netflix.
Fear street trilogy is an adapted version of the Fear Street book, which American Author R.L. Stine wrote. Fear Street trilogy involves three parts in total, i.e., Fear street 1994, Fear street 1978, and Fear street 1666. Leigh Janiak directs this horror film with her directorial debut under 20th Century Studios and Chernin Entertainment production house.
This movie depicts a circle of friends who accidentally encounters the ancient evil force responsible for the unaccountable slaying and plague of their notorious town for centuries. The main factor of this movie is that the director made this horror film in such a way that tells the book's story most realistically and creatively possible. This is one of those slasher films that revolve around teenagers fighting to break the curse over their town for centuries.
The unique thing about this trilogy is that all three parts of this series were shot back to back and released weekly as Netflix Original Films in July 2021. The movie is a roller coaster ride for all its viewers, so if you want this movie for your Halloween night, you have the best choice.
The Babysitter: Killer Queen
This is a Horror/comedy genre movie with some gothic romance directed by Joseph McGinty Nichol (MCG) and released on 10 September 2020 under the production house Wonderland sound & vision.
This movie series has 2 parts The Babysitter (2017) and The Babysitter: Killer Queen. Both of the movies got an epic storyline with awesome direction and animation.
Judith Lewis gives a performance that automatically makes you interested in watching this movie. In this movie, two years after defeating the satanic cult, which is led by a teenage girl who is his babysitter bee in the first part of the film.
In this part, the previous enemies somehow return, so the hero has to defeat the supernatural powers of the enemies so they don't make his life hell again.
If you want a little comedy with the horror story concept, you can watch this movie on Halloween, and both parts of the series entertain you with a horror theme. This movie is a gateway to horror for everyone, and doesn't think the comedy part ruins the horror part of the movie. Believe me; this movie is the best combo of horror and comedy.
This movie is one of the best Halloween movies on Netflix; it depicts the horror story of a priest and a young nun in 1952, Romania. The story begins when the priest and nun who were raised in an all-girls catholic school set their journey to uncover the mystery behind the suicide of a young woman at a cloistered abbey in Romania, where the priest and young girl cross paths with a demonic nun with malevolent force.
The main scarring factor is the villain, The Demon Nun, whose role was played by Bonnie Aarons, who outperformed herself and made the movie the scariest movie of the year.
This movie also depicts a revenge plot by showing a Demon nun who wants to kill everyone in her way with a very scary appearance. Corin Hardy directs this movie under the production house New Line Cinema, Atomic Monster Productions, and The Safran Company.
This movie was released in 2018 and has been a great success for everyone and won the award for the scariest movie of the year. If you want to start this movie on Halloween, you are in for a treat and watch the conjuring series after because this movie depicts previous conjuring events and then reconnects the dots in Conjuring 2.
This movie is based on a fictional haunted house story where a parapsychologist, Elsie Rainier, is haunted by her past demons and spirits as she is forced to return to her childhood home. Adam Robitel directed this movie under Blumhouse Productions and Stage 6 Films. This series has a total of 4 parts Insidious (2010), Insidious Chapter 2 (2013), Insidious Chapter 3 (2015), and Insidious: The Last key.
One common thing in all these parts, i.e., the iconic character of Elsie Rainier (Lead Role), played by Lin Shaye, did a tremendous job of bringing a realistic performance to this character.
In this movie, Elsie fights her past demons with the help of her family and friends. This movie series is full of mysteries and story-changing plots.
I suggest you if you want to see this movie for your Halloween, then see all the parts of the series together to get a better feel out of the story, and then you can easily connect the dots too. This movie contains great animations and VFX, too; if you are a fan of the artwork, that is a positive point for you to watch.
This movie is one of the best Netflix Halloween Movies as this movie is also based on the apocalyptic zombie world. This movie attracted more audiences than any other movie that year because it adapted one of New York's bestsellers "World War Z" an oral history of the Zombie war written by Max Brooks.
This movie is awesome at another level, not only because of the zombie concept. The first main reason for this movie in the list is the main lead played by the infamous Brad Pitt, and this movie also inspired a video game "World War Z" released in 2019 with a similar horror/action concept.
The story starts with a former Union Nations Employee, Gerry, who unexpectedly finds himself in a chaotic situation as he investigates the deadly virus that turns humans into deadly zombies.
If you are a die-hard fan of the zombie hell fest killing game, movies, or tv shows, this is the right movie to watch on Halloween with horror and badass action sequences. This movie also shows a lot of zombie killings, brutal fights, and deadly weapons.
Marc Foster directs this movie under the production house Sky dance Productions, Hemisphere Media Capital, GK Films, and Plan B Entertainment.
This movie takes place in the conjuring universe because the creators and producers are the same so if you watch this movie after seeing some previous movies, then, believe me, the scary parts of the movie become more thrilling and interesting. John R . Leonetti directs this film under the production house New Line Cinema, Rat-Pac Dune Entertainment, Atomic Monster Productions, and The Safran Company.
This film series, in total, has three parts, i.e., Annabelle(2014), Annabelle: Creation, and Annabelle Come Home. This movie is about a Demonic doll who can do some unexplainable things with evil powers. It tries to make life miserable for the two youngsters, i.e., John (a young boy) and Mia.
This film series is also famous for its villain, as many people will say what a doll can do, but this doll is inspired by the real demonic doll possessed by the evil spirit of a seven-year-old named Annabelle Higgins.
That doll is safely taken into control by Ed and Lorraine Warren in their Warren Occult Museum, where they store some of the possessed items like dolls, weapons, and artifacts. This movie is known for its realistic story and horrifying or unimaginable experiences.
Conclusion
Here are our 10 best movies on Netflix that you can watch on Netflix during Halloween Season. These movies bring the feel to your Halloween party and make everyone go crazy. Streaming service like Netflix allows people to watch the best quality content from anywhere in different languages. If you are a horror genre fan, this platform is for you.
You can easily pass your time by watching this kind of movie and show; sometimes movies and shows like these can be very informative. If you ever want to watch any genre of movie or tv show like action, horror, sci-fi, thriller, mystery, funny. You can easily find all this content on Netflix very easily.
There are still many more horror films makers and actors that include Megan Fox plays, Adam Sandler, Jessica Chastain, Robert James Collier, Kevin James, Patrick Brice Stars, David Bruckner Stars, Mike Flanagan Stars, Joe hill, John Gallagher jr, Tom Hiddleston, Mia Wasikowska plays, Gareth Evans Stars, Thomas Jane, Guillermo Del Toro Stars, David Robert Mitchell Stars, Stephen King.
If you want to watch any of these horror films, please watch the complete series, as these movies have parts with a different start connecting all the dots in the end. So if you watch these movies with interest, then these movies are going to be a lot better for you.