As an affiliate-driven website, Icy Tales earns from qualifying purchases.
A guide to the best drama movies on Netflix…
There is a lot of reason why people love to watch drama movies and tv shows. In today's scenario, everyone has different choices to watch. Some people like the horror genre, some like the drama/romance genre, and some like the action genre. Netflix offers a great platform for all audiences by providing all types of genre shows and movies.
Everyone likes to watch web series and movies, whether they are adults or teenagers. The most popular genre is drama/romance, a great trend among youth and adults. This article will discuss the best drama series on Netflix that people will love to watch.
There are numerous reasons for the sudden trends of these drama movies like these drama films have more empathy than any other genres like action and horror.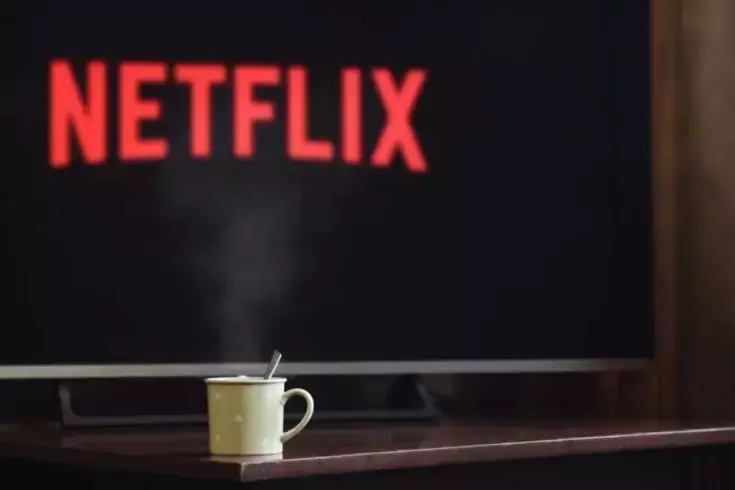 These drama series always create an environment where everyone has something to talk about because of its drastic story and is open to new ideas and perspectives. These movies are good choices for couples as they can watch them together to spend some peaceful time together.
So if you are looking for some soothing and storytelling series, believe me, you will love all these series mentioned in the article.
Best Drama Movies on Netflix
This movie is a masterpiece that is a great combination of both action and drama. This movie was directed by Harald Zwart, distributed by Sony Pictures, and released in 2010. This movie gets so much hyped because this movie's lead actor is the man who set the trend of martial arts and karate all over the world and became a global celebrity because of his natural acting skills, Jackie Chan.
Jackie Chan and the whole cast did some fine work in this movie. This movie starts with a single young mother who moves to China with his 12 years old young son because of her career to start a new life.
But the main story starts when the son face problems in socializing with other students because of cultural or language difference. When things get heated between the boy and his classmates, then an old plumber or ex-martial arts teacher appears in the scene to help the boy defeat his bullies.
This movie got both a great storyline and some fine action moves. This movie also gives us some life lessons about friendship, confidence, and courage. If you are looking for a drama movie that entertains and inspires you, this movie is the right choice.
This picture is one of the best Drama/Crime pictures, which the audience loves. This picture was directed by Steven Spielberg, and he believed me, and this movie is one of his finest works. This film was distributed by DreamWorks Pictures and was released in 2002.
One big reason for this picture's success is this movie was adapted from the ''Catch Me If You Can'' (same name as the picture), written by two American authors, Frank Abagnale Jr. and Stan Redding.
Another reason for the success of this picture is its main lead actor, the great Leonardo DiCaprio. He did some fantastic work in this picture as he played the role of a notorious con artist who goes by the name Frank Abagnale and is coincidentally the same as the author of this book.
This picture started when Frank duped people worth millions of art with his impressive art of deception. With his scams getting bigger and more noticeable, then an FBI agent involves in the scene to pursue Frank to an interesting chase.
If you are going to see this movie, you better see it with full concentration because the small details in the movie itself become the best parts in the end.
This movie not only presents a drama movie but also combines drama with the romance genre. This movie unpredictably depicts romantic drama. This movie is directed by Tomasz Mandes and Barbara Bialowas, distributed by Next Film, Netflix, and Warner bros, and was released in 2020.
This movie starts when a young woman Laura, a simple sales director, takes a break from her busy life to go on a life-changing vacation to Sicily. In Sicily, she crosses paths with Massimo, a mafia group or gang member.
Massimo kidnaps her and keeps her hostage for 365 days. These days Laura starts to fall for Massimo as he also starts feeling for Laura. This movie depicts their adventure of 365 days. If you like this movie too much and find this movie interesting, then you can watch the next part of this movie franchise, 365: To This Day.
If you are a fan of these romantic movies with little drama, this movie is a must-watch for you, and believe me, if you watch both parts together, you will find this story more fascinating.
This movie is one of the best drama rating and Oscar-winning movies in the drama movies category. The main highlight of this historical drama this movie depicts the time and situations when Infamous Mark Zuckerberg creates Facebook. David Fincher directs this movie, which is one of his best works.
This movie was distributed by Sony Pictures and was released in 2010. Other highlights of this movie are its main lead actors Jesse Eisenberg and his co-star Andrew Garfield. They both become such awesome duos who deliver remarkable performances in this movie.
This movie starts when young Mark has the idea of creating a social networking site for easy connections worldwide. Marks starts to work on this plan with his best friend, Eduardo. This site was the success of the decade and shook the whole world.
On the path to success, both friends gained massive fame and severed ties with several people. This movie depicts the journey of Mark Zuckerberg and his friend Eduardo.
This film is the adaption of ''The Accidental Billionaire'' by American author Ben Mezrich. This movie offers drama with educational scenes that is the best quality of any good movie.
This picture changes the drama/romance genre movies for all people. This picture is the adapted form of the ''Forrest Gump'' novel published in 1986, and its author is Winston Groom.
This picture got the best drama rating any movie can get, like Academy Award for best actor for the lead role, the Academy Award for best writing and best picture, the best-adapted screenplay, and the best-supporting actress.
This picture was directed by one of the best writer-director, Robert Zemeckis, and distributed by Paramount Pictures, released in 1994. The main lead role was played by none other than Tom Hanks, and this movie became a career-changing picture of his life.
This movie starts with a man with a low IQ named Forrest. Young Man Forrest recounted the early years of his life when he was in chaotic events.
This film tells about his life adventures and his unbreakable and passionate bond with his childhood sweetheart, a girl named Jenny. This picture became the decade's film, and to this day, this picture and its cast get remembered for their performance.
This picture is getting a Bollywood Remake named ''Laal Singh Chaddha'' which will be released in August 2022. You can watch this picture whenever you want and believe me from this movie you will never get bored.
This film is one of those dramatic movies on Netflix that involves an all-star cast, including Steve Carell, Ryan Gosling, Brad Pitt, and Christian Bale. This film was directed by Adam McKay, distributed by Paramount Pictures, and released in 2015.
This film got great responses from the audience at the box office and got numerous awards like Academy Awards for best writing, best comedy, and best-adapted screenplay. This film also got four Oscar nominations. And also got multiple nominations.
This type of movie on Netflix gets binge-watched by the audience again and again because of its interesting storyline. One of the reasons this film became a big success is its adaption of "The Big Short" written by an author named Michael Lewis.
This film is based on the story of four outsiders who realize that big banks and the government refused to collapse the global economy, so they decide to turn this economic crash to make a fortune. This story's writer and director have done a fine job depicting this film.
This film is one of the longest drama/crime genre movies with a good drama rating on Netflix. This movie is a big deal because of its all-star cast featuring some legendary actors like Robert De Niro, Al Pacino, and Joe Pesci.
This movie is directed by the best director Martin Scorsese and distributed by Netflix. This movie was released in 2020 and got almost ten Oscar nominations.
This film became one of the biggest hits and best in the crime/drama genre because this movie is the real-life adaptation of the book named "I Heard You Paint Houses" originally published by the author Charles Brandt.
This film becomes much more interesting when a veteran Hitman, Frank Sheeran, looks back at the secrets he kept when he was a loyal member of the Bufalino Crime Family.
This film shows his adventures and struggles to keep the secret till death, but in his dangerous journey, he crosses paths with another gangster family who wants the secrets to getting public. There is no separate reason you need to watch this movie because of this movie's legendary cast, like Al Pacino, with the best cinematography, which makes you more excited to watch this film.
This film is a drama/music genre that depicts an unpredictable and unique story. This film was directed by George C. Wolfe, which Netflix distributes, and was released in 2020.
This film was also the real-life adaptation of the play named "Ma Rainey's Black Bottom" written by the famous writer August Wilson and this play was originally published in 1982.
This film has also received multiple awards and nominations, like the Academy award for best actor in the leading role, costume design, make-up, and hairstyling. Because of its fantastic cast and main leads like Chadwick Boseman, Viola Davis, etc. This film attracts a large amount of audience because of its unique storyline.
The story starts when tension and temperature rise at a Chicago music studio in 1927 when fiery, fearless blues singer Ma Rainey joins her band for recording sessions. Then, some chaotic situations occur, making the movie more thrilling and interesting.
If you want to see a movie with a different concept from other movies, then you can watch this movie any time, and you will never get bored while watching the movie.
This film has become a huge success in drama/romance genre movies on Netflix. This film is directed by Noah Baumbach and is distributed by Netflix and Scanbox Entertainment. This movie was released in 2019 and got some highest level awards in the film industry like the Academy award for best actress in supporting actress, independent spirit Robert Altman Award.
A main big reason for the success of this film is because its storyline attracts lots of youth and adults both because this dramatic story engages the audience with full interest and another reason is a fantastic performance by its ensemble cast especially the main lead roles which Adam Driver and Scarlett Johansson play.
This film portrays the story of a once happily married couple going through very painful stages of separation followed by divorce, which shows struggles from both of their sides. This movie attracts a large audience because, in today's life, divorce has become a common thing that is painful for both husband and wife, which this movie depicts very thoroughly and creatively.
This film was the real-life adapted form of a romantic novel named "Sense And Sensibility" written by Jane Austen in 1811. Ang Lee directed this movie in his directorial debut, which was distributed by Columbia Pictures and Sony Pictures and released in 1995. This film is a classic drama/romance film which was a huge success for its makers.
This film got a star cast featuring Emma Thompson, Kate Winslet, Alan Rickman, Hugh Grant, etc. The film starts with the tragic death of the father of three young girls who then find themselves in extreme poverty situations.
The responsibility to provide for the family lands on the eldest sister (Emma Thompson), who was also just a young girl and also dealing with heartbreak.
This film portrays all sisters who rely on each other and help each other to escape this poverty situation; during this journey, they cross paths with many peoples, make a close connection with some, and become enemies of some.
This film was a masterpiece that you can watch any time you want because even after more than two decades, this film is continuously by all types of audiences, whether young or adults.
This film keeps the audience's interest intact through the end of the story. This film is one of the best dramas depicting how women in the upper class get privileged and have relatively few choices in life but still, the sisters stay devoted to each other and handle all challenges with grace and humor.
Conclusion
Here are the best drama movies on Netflix that you can watch anytime with anyone. These movies are not just a source of entertainment. These movies sometimes give you a life lesson that you will remember for the rest of your life.
There are still many actors and movies who did great in the drama genre like Ben Affleck, Mark Wahlberg, Martin Sheen, Bill Camo, Citizen Kane, Julia Roberts, Rebecca Hall, General manager Billy Beane, FBI agent joseph, Jude Lab, Lady Bird, Vietnam War, Lost Daughter,
Daniel Day-Lewis, Fallen Squad Leader, Private Life, Coming of Age Tale, American History, Jude Law, Bill Camp, Catholic Church, Kate Winslet, Jude Law, Adam Driver, Private Life, Robert De Niro, Martin Scorsese, Andrew Garfield, Joe Pesci, Amateur Sleuth, Equal Measure, Mexico City, a young mother trapped, original song, etc.
These are the best drama movies on Netflix that you can watch with the excellent streaming service Netflix Netflix offers a great platform for all age groups' audience choices of pictures and tv shows. Netflix provides the best drama rating and award-winning Academy pictures and tv shows.
You can find the best quality content in all the genres on Netflix, like Action, Horror, Drama, Romance, Sci-Fi, and Comedy. You will never get bored if you have Netflix on your phone or laptop, which makes watching movies much easier.
Check out more articles;
Exciting YouTube Challenges to Do by Yourself