"A safe space," reads Pratyusha Pangari's Instagram bio, and that is what her page means to people. The blog by her prattyandfood is deeply personal. The author writes about her journey with ease and lets you enter her world. Her Instagram follows a similar theme and tells you that she is always open to new experiences, from a breakfast pastry class stand-up comedy to designing her clothes.
It is a mixed bag, but rich browns dominate as you eye those delicious cookies and rich cinnamon rolls on her feed. It is not just the pictures, though, also the words that make you feel at home. 
IcyTales had a chat with the home baker from Cuttack to talk about her process and how she makes her audience connect with her story.
Q. Could you tell us something about how you began your journey as a blogger and a baker?
Pratyusha Pangari: I'm from Cuttack, Odisha – this is where I grew up, where I am currently based. I started blogging when I was seventeen – I am twenty-seven now. But my first blog was on Facebook, for a page dedicated to fantasy lovers. It was kind of like a book community, where you could do microblogging. Back then, I did not think of it as blogging, but now I realize that that pretty much set up the foundation for what I do currently, how I interact with people, how I put out my content, everything.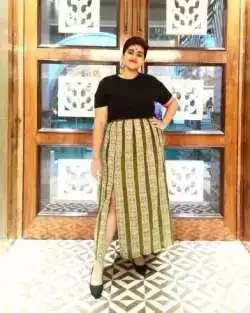 I started baking in 2016. It just happened. And then, in 2017, I set up a website because people were asking about the recipes. I was also on this weight-loss journey and making interesting stuff like ragi bread wholewheat pizzas. Losing weight while eating pizzas was healthy, so that was my significant flex-back then.
Q. You also run a successful business. How did you turn your blog into this business? Did it help to have an audience already, or did it add to the pressure?
Pratyusha Pangari: In 2019, just after the Fani Cyclone, I started taking orders which I never thought I'd do. I already had the audience. People were already following my journey since I started baking. So they would always ask, "Why don't you take orders?" I would brush it off because I wasn't confident enough. But when I started, people were already waiting for that.
I had the pressure of expectations. Usually, what happens with people is that they start and wait for orders. For me, I was sold out from the very beginning, and that was tremendous pressure. I would have a mental breakdown – like how will I manage all these orders? It was a massive change for me. I did that for a few months, and then I needed a bit of a break.
It got hectic, and I was not very structured. I was a complete newbie, and because there was that pressure initially, I did not have that slow transition. Last year (2020), around October, I resumed orders again, and I had more structure this time. I had more experience, knew how to go about things, and learned how to organize my time. 
A large part of baking is just planning and time management – and a lot of mathematics about just how many minutes will go into mixing something or how many minutes will go into preheating. So I put up this menu for a bake sale for a Sunday, and it was sold out in 15 minutes. I had to schedule another bake sale for the previous Saturday and the upcoming Monday. That was again a lot of pressure, but I knew how to manage it well this time.
And I also made these things called monster cookies which looked pretty huge and aesthetic, so people were curious about it. People would put up selfies with the cookie covering their faces. That was a good start. One of my friends casually claimed, "Oh, this is as big as my face!" and that became a tagline.
I've taken baking workshops along the way because I am very nerdy, and I love teaching. So I taught myself baking by introducing myself. I always had that narrative in my head – how am I explaining to myself. I would pretend as if I am explaining it to someone else.
Q. You also mentioned that you were on a weight loss journey. Could you explain how that affected your view of food? How would you say your relationship with food has changed since you started your blog?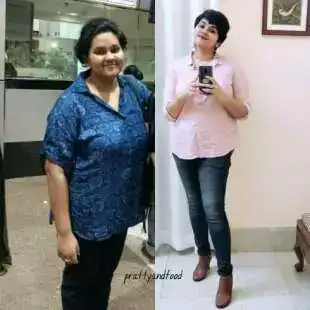 Pratyusha Pangari: Yeah, I think that (the weight loss journey) has shaped my relationship with food, baking, and how I approach food. It was never like a diet. I was putting up these dietary guidelines for myself, like no dairy, no white rice, or no fried food. No maida, no sugar.
A considerable part of it was transitioning mentally so you don't go "From tomorrow, no desserts for me." That's very tough on your body and mind. I took it very slowly. For a few weeks, I would reduce the amount of sugar I was taking or reduce the amount of anything I considered unhealthy. To start eating healthy, I had to stop with the unhealthy. I was giving myself time to transition. 
That was also the time that I started baking. From the very beginning, I was working with flours that people use after getting used to baking. For example, I worked with oat flour, ragi, and wholewheat flour. It is tough working with these things. Usually, the baseline is with maida, dairy products, and things that are not good in excess. They give you predictable results. When you're working with something a little unconventional, it's a lot of trial and error, but it is also a lot of learning.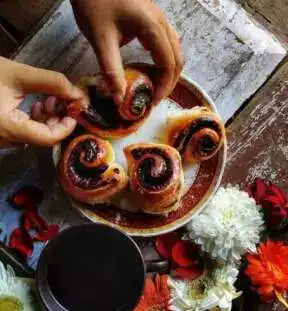 For example, now that I'm doing desserts that use all-purpose flour and sugar, I know how to control it so that each bite is not so rich that you don't want to have another. Like yesterday, I thought that the amount of butter I use in my cinnamon rolls is the same amount you would put on a toast. It has pretty much shaped my approach to food. I am constantly looking for ways to reduce the number of unnecessary things (ingredients), be it the amount of sugar that goes in or the butter – all of that.
Q. We see a shift towards plant-based recipes in India. How flexible do you think Indian cuisine is for affordable plant-based options since Indians have consumed dairy on a large scale?
Pratyusha Pangari: Indian cuisine has a lot of plant-based dishes that are technically vegan. If you don't use ghee, then the dal-sabzi you're having is plant-based. It's just that when movements come around, when something becomes a trend or is widely known, people want to demean those who are adapting to a plant-based diet or going dairy-free without actually understanding what it means.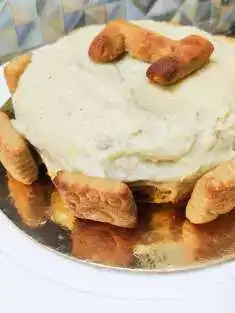 There are a lot of health benefits when you switch to a plant-based diet. You can make rice milk if you think almond milk is costly. Then there is oat milk. It's pretty affordable as you need to milk it out from the pulp. Then coconut milk is also inexpensive as you need a coconut, and you can blend it with a bit of water. Cashew cream cheese is an excellent option for bakers as it won't have much of a difference if you buy dairy cream cheese.
Cashew is going to roughly cost you the same. You can also use coconut cream and coconut oil instead of butter. Recently I started making pet-friendly treats, and in those, you can use coconut oil. You can make your peanut butter. You can also make peanut milk instead of almond milk. That is affordable and tastes good, and you can find peanuts anywhere. 
Q. What are some of the biggest challenges you have faced as a food blogger or a baker? 
Pratyusha Pangari: I don't know if other bloggers or bakers find this a challenge, but it is to educate. I've seen bakers do these question-answer stories on social media. Someone would ask something technical, and instead of answering these to explain it, they say, "I don't know." For me, it's imperative to explain the science behind baking or how it works and how things work.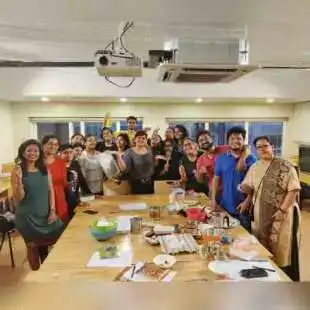 Since I'm into many things, I bake, sew my clothes and sometimes I make art, I can look at things from a different perspective. When working with art, you have to take care of certain elements. Similarly, when working with food, you have to take care of certain elements. But sometimes you can merge these elements like sometimes you see chefs setting up a platter, which looks very artistic. It's the art, and it's food. 
I am from Cuttack, where we don't have shops related to baking. Because you don't have things available, and back then, not everything was available online. The same ingredient is available today and was delivered three years ago, and it wasn't available on Amazon. And initially, that was another element that helped me build how I approach baking.
So my ideology was that I would bake everything to the best of my abilities, but I was going to use what was available nearby. And when you think about it, anything from croissants to macaroons – even a simple bread. They all use the same basic ingredients. The technique varies, the knowledge that goes into that varies, but that's about it.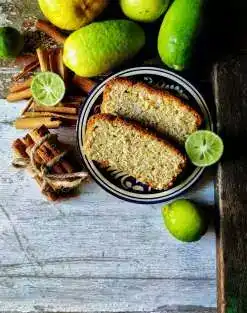 Another challenge would be – where I come from; that place is not compatible with baked stuff. Whether India as a whole or Odisha, it's very humid here, and some things will not work out. So I cannot follow another recipe (that does not take the humidity into account). I have never been able to follow such recipes, so I became a recipe developer. Baking stuff for this weather, the ingredients available here, and the palate that we are used to. 
Q. You've dabbled in stand-up comedy as well. What made you take that up? Will we see any more shows in the future?
Pratyusha Pangari: I am not sure; I enjoyed the procedure. It was my first time. The funny thing is that the first time I ever attended a stand-up comedy show was the one I was performing. I did have a lot of jitters. I don't know why my friends thought I'd be funny enough to go up on stage and do that. Maybe later in the future, when I've sorted out what exactly I can be funny about, except puns. I make a lot of puns, but that's about it. I want to explore more, though.
Q. What advice would you give to an amateur baker?
Pratyusha Pangari: Strengthen your basics. Once you understand how one ingredient functions, you can completely, I won't say transform, but when you're working with, say the structure of a recipe (I won't say recipe), You know how to use one ingredient in a way that will be compatible with that recipe. 
So, for example, we use flax egg as an egg substitute. A flax egg is made from flax seed powder and water, becoming very gelatinous like eggs. But that is something that we can use in cookies. For some people, it does not work with cakes. So when you use some substitute, you have to understand that it is a substitute. It is not the same thing, so that it will have its reactions to different elements.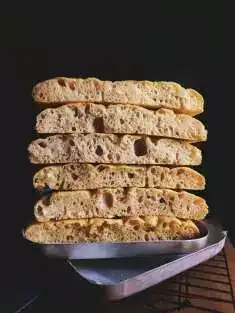 Another example is baking powder and baking soda. People think that it's the same thing, but it's not. They react differently to different things. Baking powder will make things rise, and baking soda will make things spread. So soda belongs in specific recipes, and baking powder belongs in other recipes. So these are fundamental things, and if you're starting, Google is your best friend, YouTube is your best friend. Now even reels are your best friend. If you find bakers making content on baking science, educate yourself. There is nothing more to it.  
Q. Are there any food bloggers and bakers you look up to, particularly Indian bakers and bloggers? 
Pratyusha Pangari: Deeba Rajpal ma'am; her account is Passionate About Baking. She's a food photographer and stylist. I look up to her. I was able to attend one of her workshops last year. I follow more food photographers rather than bakers or bloggers. I have noticed – and this is no fault of theirs obviously – but most of them are based out of big cities where everything is available. They have access to so many exotic ingredients, which reflects in the recipes. But those we cannot approach because we can't find those ingredients. 
There is also this friend of mine, @gulp.fiction (Ekta Maheshwari). She does sourdough bread and sourdough baking, and I attended a couple of her workshops as well last year. 
Q. We came across some pictures on your Instagram, and you do some food styling yourself. Could you explain what it means? What does it involve, and what do people don't know about it?
Pratyusha Pangari: People think it's a very complex procedure. Mainly because it will be challenging to replicate what others are doing and what is accessible to them; I cannot use, say, props that are unavailable to me, so I cannot cry about that. I can only use what is available to me or what is around me.
In most of my food styling (projects), the props are dried flowers that I found somewhere or dried leaves or fresh leaves, things like that. Because these speak to me, and they talk to my audience through the work that I am doing. So finding your voice finding your style is significant. But then you can only see it after you experiment a lot after you try things out.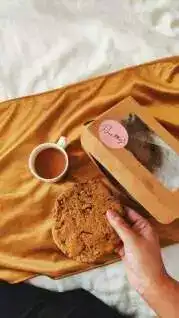 If you see a picture on Pinterest that is very inspiring, but then you try it out. But maybe your weather- you have bright light, but the image had cold tones. These are tiny things that you have to understand. How light reflects, how shadows work in the picture. There are food photographers who are entirely against having shades in their images. Food photographers and stylists love shadows and play around with shadows. You must have seen those very moody pictures where everything is dark. I like that kind of stuff, and I indulge mostly in that kind of style.
Q. Are there any exciting projects for the future? Would you like to share some of them with us?
Pratyusha Pangari: I am thinking of getting into pet-friendly treats. I have been trying to figure out how to go about it because it's one thing to bake for your pet or your friend's pet. Because you can tell them how to serve it and what is the shelf life for it. But it's a bit risky when you're doing it for others. Then there are curated menus that I am thinking of – themed menus because I am a huge fantasy nerd.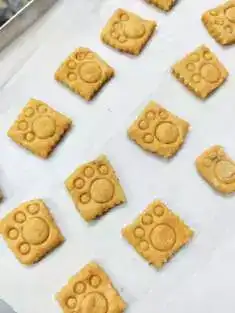 The blogger's page may be primarily about sweet treats, but the person behind these treats makes you want to stay and listen to her story.
Find Pratyusha Pangari on her socials:
Blog: https://prattyandfood.com/
Instagram: https://www.instagram.com/prattyandfood/?hl=en
Facebook: https://www.facebook.com/prattyandfood/