As an affiliate-driven website, Icy Tales earns from qualifying purchases.
This is a highly distinguished and well-curated list of the most famous figures in human history.
Everybody loves history, okay, maybe not everybody. But most of us do, we like to read about inspirational leaders, artists, musicians, sports players, entertainers, military men, authors, social activists, and religious leaders.
We have personal preferences and favorites of the people who motivate us and inspire us.
7 Most Fascinating People in History
1. Fyodor Dostoevsky:
Debates since time immemorial have been held on the issue of who is the most celebrated novelist of all time. Frequent names like Dickens, Tolstoy, Orwell, Jane Austen, Christie, Hemingway, Joyce, and Twain, have regularly been subject to the matter.
But there was no one other like F. Dostoevsky, a distinguished Russian novelist. He wrote novels like Crime and Punishment, The Idiot, Demons, and The Brothers Karamazov.
These novels have consistently ranked in the 'Greatest literary works of all time' lists.
Dostoevsky's works delved into human psychology, philosophical, and religious themes, exploring the troubled political, social, and spiritual atmosphere of 19th Century Russia.
He wrote his first novel, Poor Folk, which gained him an entry into the literary circles of Russia. Alas, he was arrested in 1849 for being part of a group that discussed books critical of the Tsarist Empire.
He was supposed to be executed, but was spared in the last moments and served four years in prison, followed by six years in the military. After release, he began traveling to Western Europe and got addicted to gambling. For a time, he had to beg for money.
Dostoevsky, however, was a literal genius and inspired many fellow great souls. Novelists Leo Tolstoy, Hemingway, and James Joyce praised his writing style and applauded his work. He was widely praised by Einstein, who called him a "Great religious writer."
Dostoevsky deeply influenced philosophers Friedrich Nietzsche and Jean-Paul Sartre. His books have been translated into more than 170 languages.
2. George Washington:
Called the "Greatest Ever American" and "Father of the Nation," George Washinton was the 1st President of the United States of America. Before that, he was a military general who led the Patriot forces in the American War of Independence.
Rejecting the rule of the British Empire over the United States, the Patriots formed an allied partnership with France.
They together defeated the British Forces after the USA gained independence, Washinton, along with the other founding father like Benjamin Franklin, Thomas Jefferson, John Adam, drafted and constructed the Constitution.
He was subsequently integrated as the first President of the United States on April 30, 1989. Washinton took a neutral stand on the rising French Revolution and the wars between Britain and France as the newly independent American country did not want to get involved in a war.
Washinton made great efforts to quell the hatred between the white man and the Native Americans/Indians.
He passed laws that strictly punished individuals who committed hate crimes against the Natives. But, it was not to much avail as the Natives initially were not interested in a treaty.
Washington's policies in his terms were aimed at uniting a broken country, uplifting the nation's economic status, encouraging a stronger foreign policy, and more.
Although many loopholes have been labeled in his presidency term, he is still regarded as an inspiration, a symbol of American Freedom.
3. Katherine Hepburn:
She was a leading actress during the Golden Age of Hollywood, also called the Classic Era. Hepburn has a unique achievement of winning the most number of Oscar/Academy Awards in the category of an actor.
She won four Academy Awards for Best Actress, throughout her career.
Born to Tom Hepburn, a urologist, who also brought awareness about venereal diseases, and Katherine Houghton, her mother, who was a leader in the woman suffrage movement and a feminist campaigner.
The values instilled into her by her parents made Katherine into a fierce, outspoken, and independent personality, something which she is revered for. Hepburn has been an icon for the feminism movement for generations.
She strongly advocated the right to abortion and birth control for women, rights for minorities, and the right to freedom of speech for women. Hepburn was also very private and did not make any public appearances during her early years.
Hepburn was very physically active and had keen interest and skills in golf and Tennis, the latter of the two which she played even in her eighties.
Although married only once, she had been in a few high profile relationships. She lived to the age of 96 and passed away in 2003.
4. Chhatrapati Shivaji Maharaj:
Born Shivaji Bhonsle I, he was a part of the Maratha Clan and founder of the Maratha Empire. Respectfully called Chhatrapati, which means Emperor, he milked the movement for freedom struggle towards a Hindavi Swarajya (Indian self-rule) from the ruling Mughal Empire.
Shivaji Maharaj was a cunning, unpredictable, and very courageous military-man, which was seen in his conquests and ploys.
He carefully governed his empire by maintaining alliances as well as hostilities with The Mughal Empire, Golkonda Sultanate, and Bijapur Sultanate.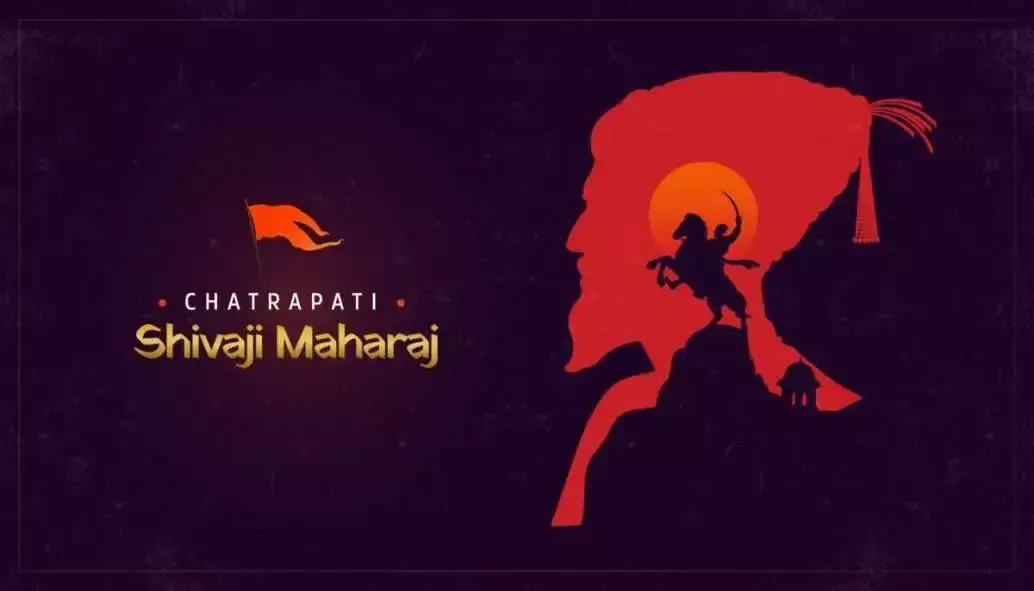 In his early years, he sought after the Bijapur Sultanate and engaged with them in battles. One of his notable kills was of military Veteran Afzal Khan, whom Shivaji killed with a tiger claw, on suspecting treachery from his opponent.
At the peak of his rule, he was regularly engaged in conflict, battles, and temporary peace pacts with the Mughal Empire and Aurangzeb.
The legacy of Shivaji's rule and conquests can be seen in the state of Maharashtra in India, where there are multiple forts built by the Maratha Empire, which served the purpose of being battle frontiers.
The efforts of Shivaji Maharaj were paid off in the following 100 years, the Maratha Empire had almost completely driven away and defeated the Mughal Empire.
The Hindu Maratha Empire extended from Tamil Nadu (extreme South) to Peshawar (Modern Day Pakistan).
5. Albert Einstein:
Einstein has regularly appeared in the lists of greatest humans ever. His name is synonymous with the most famous equation ever E = mc2.
Einstein was such a genius at Mathematics that his tutor once said that a 12-year-old Einstein worked through an entire geometry textbook in a very short time. He developed his own original proof of the Pythagorean Theorem. At the age of 14, Einstein had taught and mastered Integral and Differential Calculus! He is, without a doubt the most interesting person in history.
In 1905, called his miracle year, he published four groundbreaking papers—the theory of photoelectric effect, papers explaining Brownian Motion, Special Relativity, and Mass-Energy Equivalence.
He received the Nobel Prize in Physics in the year 1921, for discovering the law of photoelectric effect, a major step in the development of Quantum Theory. Einstein's letter to the US President during WWII, FDR, led to the development of the Manhattan Project, which produced the first nuclear bomb.
However, Einstein was against the idea of using nuclear energy for mass destruction and as a weapon.
He was a staunch Jewish and Zionist nationalist, and with the assistance of his peers and world leaders like Winston Churchill rescued many Jewish scientists from Nazi Germany.
He was also offered a position as the President of Israel, but he respectfully declined the offer.
Einstein had a deep love for music. He used to play the violin with his son and close friends. "I see my life in terms of music… I get most joy in life out of music," he quoted.
6. Pele:
Although Pele might be seen as an unusual inclusion of this list, he made significant and distinguished contributions to sports and Football in general.
Pele was voted the World Player of the Century by IFFHS in 1999. He was the joint winner of the FIFA Player of the Century Award. Pele was also elected as the Athlete of the Century by the International Olympic Committee. He is one of the most interesting people in history.
Known for his precise passing ability, powerful shots, ability to anticipate opponents, dribbling skills, and prolific goalscoring ability, Pele is widely regarded as the greatest Football player of all time.
Pele won three world cups with Brazil in 1958, 1962 and 1970, is a decisive and prominent part of the teams. He has scored 1281 goals in 1363 games, which is a Guinness World Record.
In Brazil, Pele is considered to be a national figure and commands immense respect and legacy. Apart from Football, Pele is known for his humanitarian work, his contributions to UNICEF, and he stopped a two-day civil war in Nigeria when he went there to play an exhibition game.
7. Ludwig Van Beethoven:
Widely considered the greatest music composer of all time, Beethoven. His classical music pieces are some of the most widely performed worldwide. He drew inspiration and combined the classical forms of music of Wolfgang Mozart and Joseph Haydn. Undoubtedly the most interesting person in history.
His music was distinguished into three periods. The First period started when he arrived in Vienna and mastered the Viennese style of music.
The Second period started, also known as the Heroic period, began after his crisis. It included works that expressed heroism and struggle.
The Late Period began after 1810, when his deafness was more pronounced, emerging with a new style of music. Widely recognized as a genius, Beethoven lived a tumulus and polarized life and left a legacy the likes of which were unmatched.
There have so many individuals who can be considered fascinating people in world history. But our list ends here with revered and legendary individuals. 
We could give honorable mentions to hundreds of more influential people like Martin Luther King, Julius Caesar (first Roman Emperor and political leader who significantly increased the size of the Roman republic), Pope Francis (266th Pope of the Catholic Church), William Shakespeare, Benjamin Disraeli (1804–81) British prime minister, Napoleon Bonaparte (French military to Emperor of the French), Karl Marx (German philosopher), Alexander III, Steve Jobs, Dalai Lama, Sir Isaac Newton, Alexander the Great, Leonardo Da Vinci, and so many more who have contributed significantly to history. But we would want you to do it!
Comment down your top inclusions in this list of most unique historical figures. 
Check out Top 10 World Dictators of all Time.